The Transportation Security Administration has discovered 1,855 firearms in carry-on bags so far in 2014, the Department of Homeland Security has announced. And that's a new record.
Of the 1,855 firearms found in baggage in the first 10 months of this year, 1,471 were loaded, the agency reported Wednesday. In the same period, a grand total of 3,048 firearm components, replica firearmw, stun guns, and other dangerous objects were found in passenger carry-ons by the TSA.
Last week alone, the TSA found 41 firearms (34 of which were loaded), in addition to 16 stun guns, four replica grenades, a 13-inch cane sword, and a box-cutter found concealed in the lining of a carry-on bag.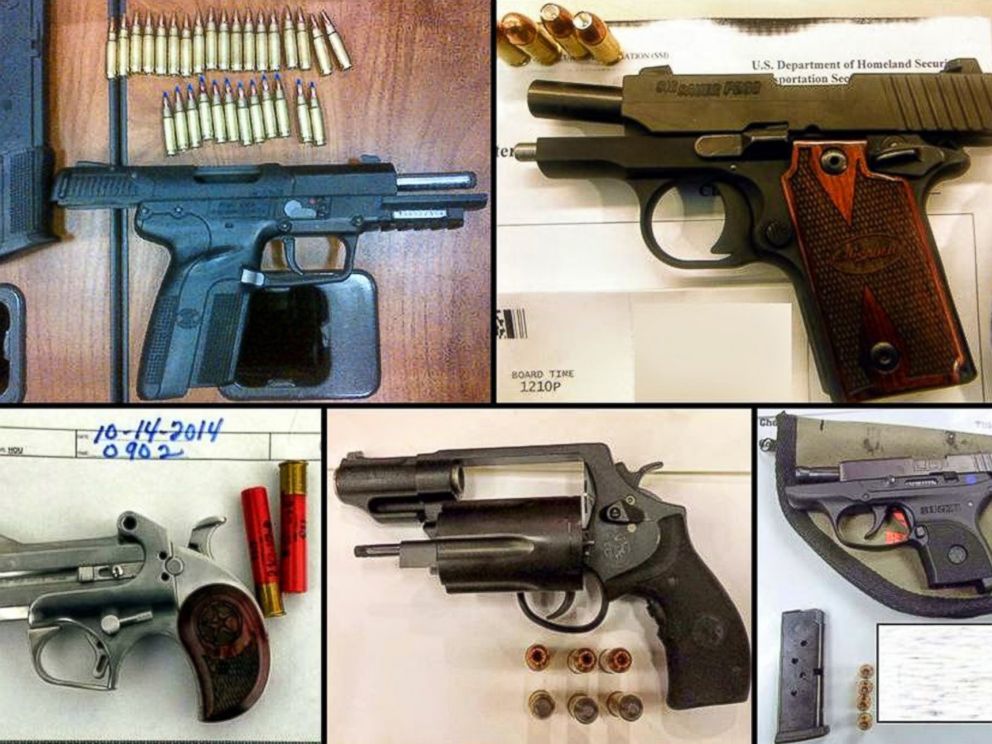 In fact, number of firearms being intercepted has been rising for the past decade. Here's what TSA found in previous years:
Approximately 1.8 million people a day are screened by TSA before boarding a United States aircraft, according to the Department of Homeland Security, which overseas the TSA. When firearms are discovered, the TSA turns them over to local authorities, resulting in an arrest in about 20 percent of the cases. Bottom line -- try to fly armed, and you could face criminal charges.