— -- A dynamic duo has decided to make their fourth Brooklyn half marathon one to remember by starting the race single and crossing the finish line as husband and wife.
Running partners Krissa Cetner and Alexander Salazar, an athletic couple of five years, will wed mid-race about six miles into the Airbnb Brooklyn Half Marathon at Prospect Park this Saturday.
Salazar told ABC News today that after meeting through a volleyball league he invited her to his running group in Brooklyn and the pair hit their stride as a couple after that.
"We were actually in the same start crowd group for the New York City half that year and Krissa recognized me and asked if I was the ref from volleyball, so I asked her if she wanted to join my running group and that really kicked things off for us," the groom-to-be said.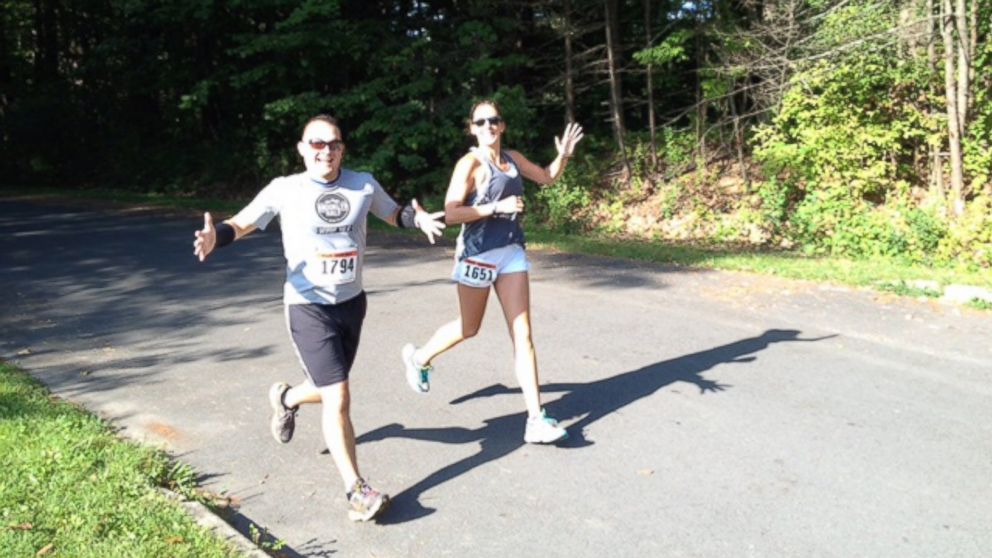 Salazar popped the question on May 13, 2015 when the couple was on vacation in Cancun, Mexico, and the inspiration to get married during the half marathon came to Cetner just a couple months ago while on a run near Prospect Park.
"Marriage is like a marathon, it's not a sprint," Salazar said, explaining one of the symbolic motivations behind their wedding plan. "There's a lot of years ahead of you in a marriage and sometimes you're both really into it and can push each other and sometimes the other partner has to help pull you through whatever challenge lies ahead. You both have to keep each other motivated in a race and in a marriage."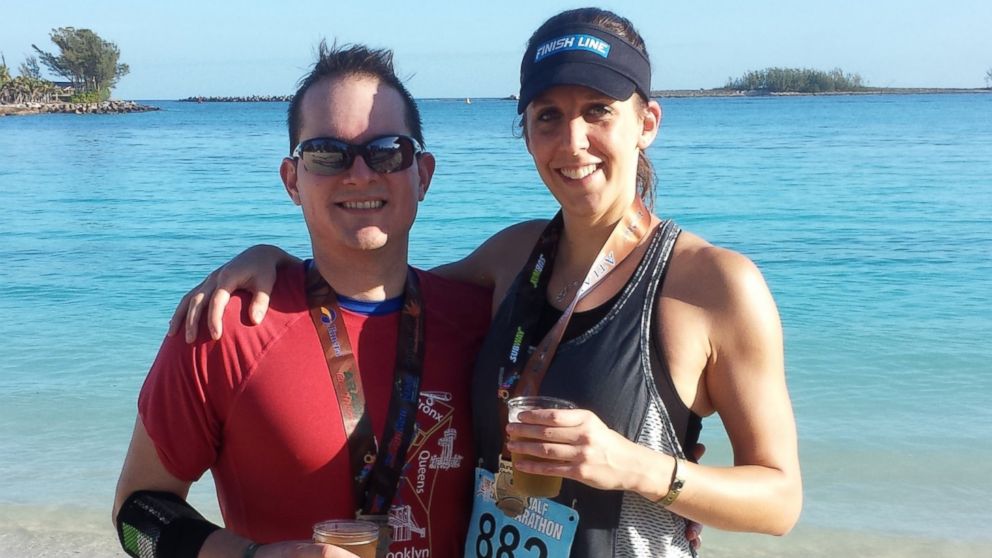 The pair plans to run down the "aisle" to tie the knot. Salazar said he will be sprint ahead sporting a tuxedo printed t-shirt as Cetner's father runs with her underneath the blooming trees just off the course, where family and friends will be awaiting the nuptials.
The ceremony will add approximately 15 minutes to their total estimated race time, the couple said. When they cross the finish line, it will also be their first steps as husband and wife.