— -- An Oklahoma seamstress who brought nearly 60 dresses home with her on the day a national bridal chain abruptly closed is being called a wedding angel for dozens of Oklahoma brides.
Rose Ellis, of Tulsa, was picking up dresses to alter at the Alfred Angelo store in Oklahoma City earlier this month when she was told by the store manager she needed to call her brides because the store was closing permanently at 6 p.m.
Alfred Angelo informed customers via the website and messages on closed storefronts around July 14 that it was filing for Chapter 7 bankruptcy and advised them to contact the chain's bankruptcy trustee via email. The chain, which had around 60 stores across the U.S., had been in business for nearly 80 years.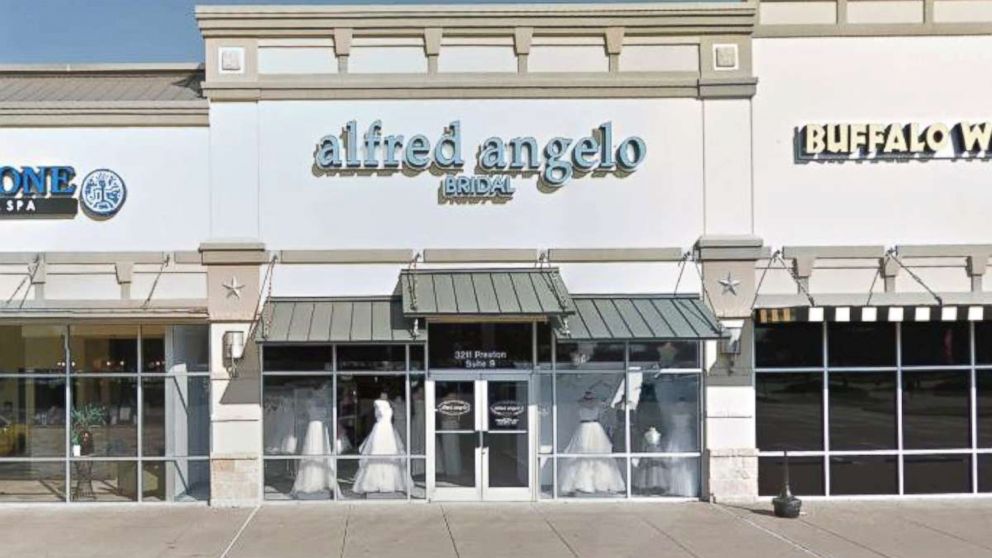 Ellis, who worked with Alfred Angelo for the past seven years, gathered around 60 dresses in the Oklahoma City store that had been paid for and needed alterations and brought them home with her.
She began individually calling each customer she had contact information for, telling them their dress was in her possession and would be returned to them, with the alterations done, at no additional charge.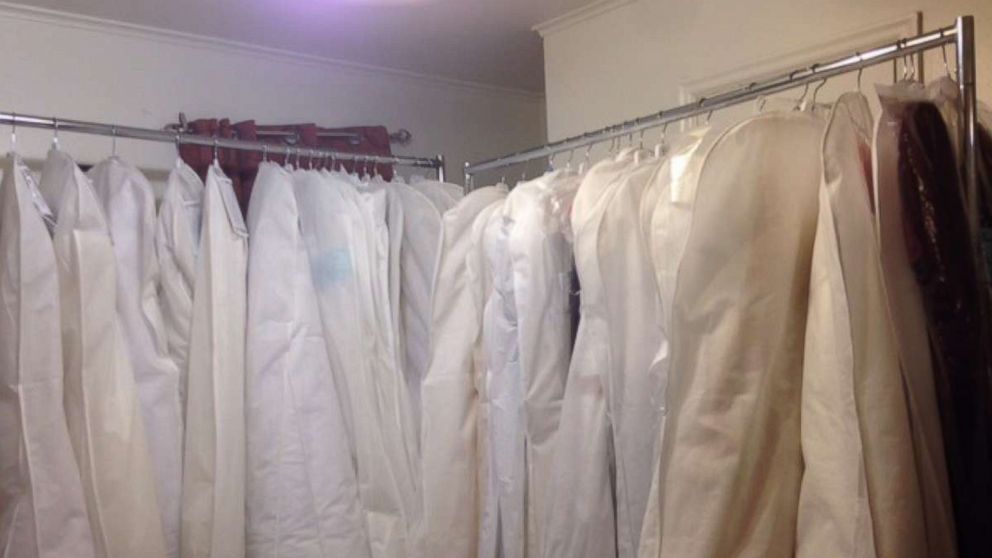 "They're very excited that I have their dress and sorry that I'm going through all of this," said Ellis, who said she has not been paid by Alfred Angelo since June. "It's not fair for me to charge them again and I wouldn't hold their dresses for ransom either, that's crazy as well."
Stephanie Huey, 33, of Oklahoma City, found Ellis through Facebook after posting in panic because her bridesmaids' Alfred Angelo dresses were at the Oklahoma City store awaiting alterations.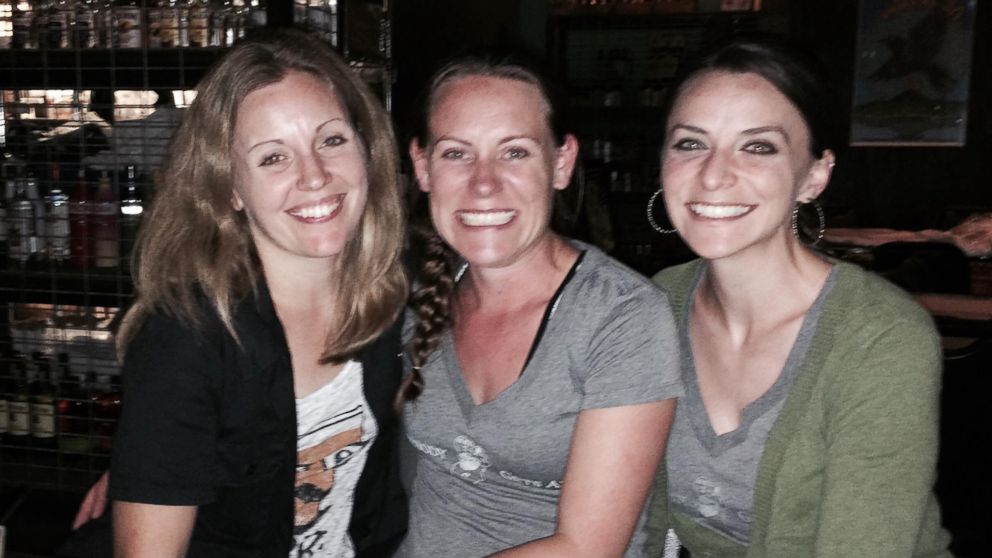 Huey knew only Ellis's first name, but a friend had her business card and Ellis got in touch to let Huey know she had the dresses.
"I was shocked," Huey said. "We found out while we were standing in another boutique shopping for some off-the-rack dresses that they could wear."
She added, "We said [to the salesclerk], 'Thank you so much for your time, but we found our dresses.'"
When Huey found out that Ellis had dozens of paid-for dresses in her possession, she began connecting her with other brides-to-be searching for help on Facebook. She also arranged for a local hotel in Oklahoma City to donate space where Ellis could reunite Alfred Angelo customers with their wedding gowns.
"When I got to the hotel, she had only brought four or five dresses and I asked her, 'Where are the other dresses?' and she said, 'I'm not finished with those yet,'" Huey recalled.
"I was just dumbfounded," she continued, "I thought her good deed was just to bring the dresses back to everyone, but she was still doing all the alterations -- and for free."
Brooke Ashlock, 35, of Waukomis, is holding a vow renewal next month and found Ellis through Huey's Facebook post.
Ashlock said she was "having a heart attack" about losing the $1,200 she paid in full for her dress and alterations. Now, she plans to pick up her altered dress from Ellis today.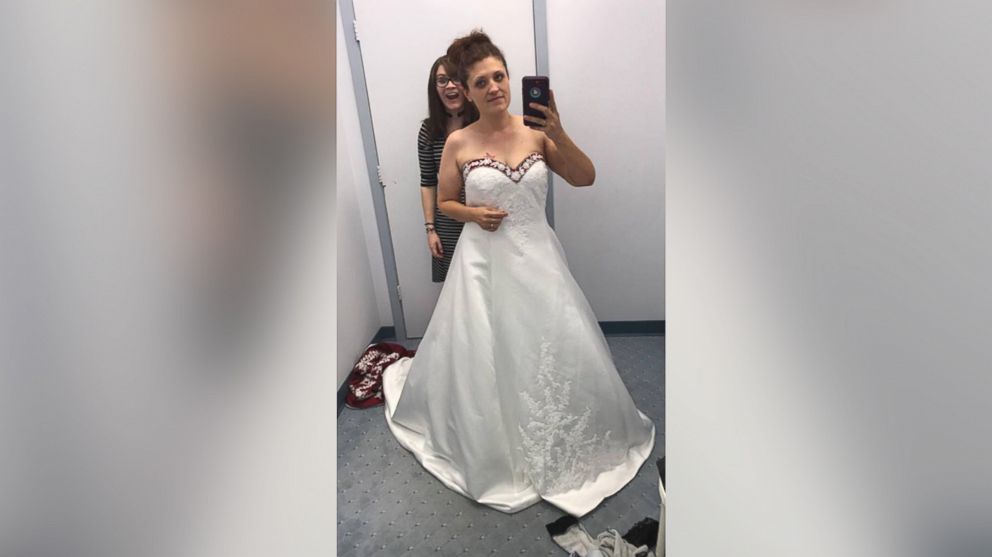 "There was no way I could have bought another dress," Ashlock said. "And when I spoke to [Ellis] she didn't even mention money. For her to not be asking the brides to pay extra, that is amazing to me."
Other brides-to-be who lost their gowns in the Alfred Angelo closing have been helped by strangers who are using hashtags like #dressmatchmaker and #AlfredAngelo online to donate their dresses.
The women who were helped by Ellis have started a GoFundMe account to help defray her travel expenses and the cost of doing the alterations for free.
"I really understand that when you own a business, every drop of your sweat has a price on it," said Huey, who created the GoFundMe for Ellis. "This woman is just doing so much out of the goodness of her heart."
Ellis said she has not heard from nor been able to reach anyone at Alfred Angelo. Patricia Redmond, a lawyer for the company, did not immediately respond to ABC News' request for comment about Ellis.
Her current focus, Ellis said, is on delivering each of the gowns to their rightful owners.
"My agenda is to make sure that all my brides I have come in contact with have that fabulous wedding day that they were expecting to have from the beginning," said Ellis, who called herself "very grateful" for the outpouring of support.
After she finishes with these dresses, then she will worry about her future.
"All I can do is wait and see," Ellis said. "But I can just say, 'Hey, if my girls are taken care of and they can walk down the aisle with a smile, there's no worries.'"