— -- A U.K. charity shop has found the mystery widower who left an anonymous, tear-jerking note along with a donated wedding gown.
"We have found the kind gentleman who donated the beautiful vintage wedding dress to St Gemma's Hospice this week," the shop wrote today on its Facebook page. "He is over the moon that we are giving somebody the opportunity to buy the gorgeous gown on eBay. He is a big fan of St Gemma's Hospice and is overwhelmed with the International attention that his late wife's dress is generating.
"He is so happy and proud that the Hospice will benefit from funds raised by the auction of the dress," the post continued. "He wishes to remain anonymous and we fully respect his decision, but he is watching the media frenzy with interest and thinks it is wonderful."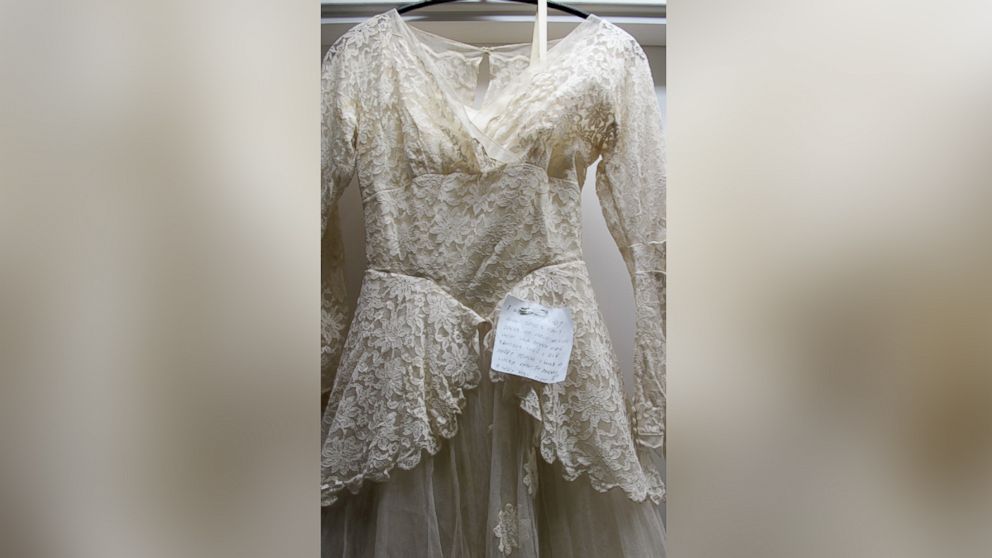 The note, which was pinned onto the ivory lace fabric, reads:
I wish any lady who takes this dress to have a life with her loved one 56 years like I did.[They were] happy years. I was a lucky man to marry a lady like mine.
The paper was discovered June 8 by shop employee Aysha Alton at one of St. Gemma's 22 charity shops, where proceeds go to support the work of St. Gemma's Hospice in Leeds, England, according to St. Gemma's employee Nicola Woodgate.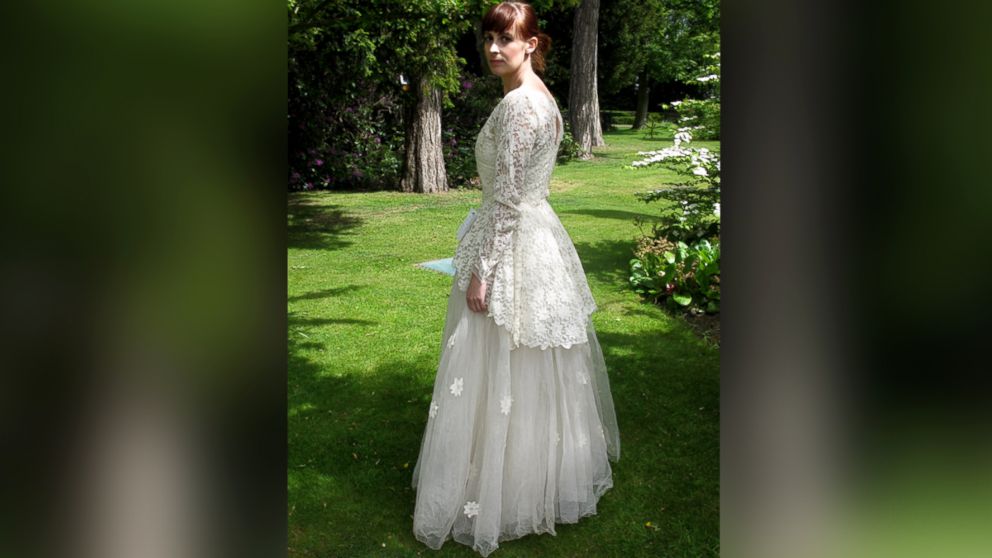 "The shop found a lovely handwritten note attached when they opened it up," Woodgate told ABC News. "It's a very ornate, vintage gown that we think was probably made in the 1950s. It has no labels, so we think it was made for the lady who would've been the bride.
"They knew immediately that it was a very special dress, but the note made it even more special."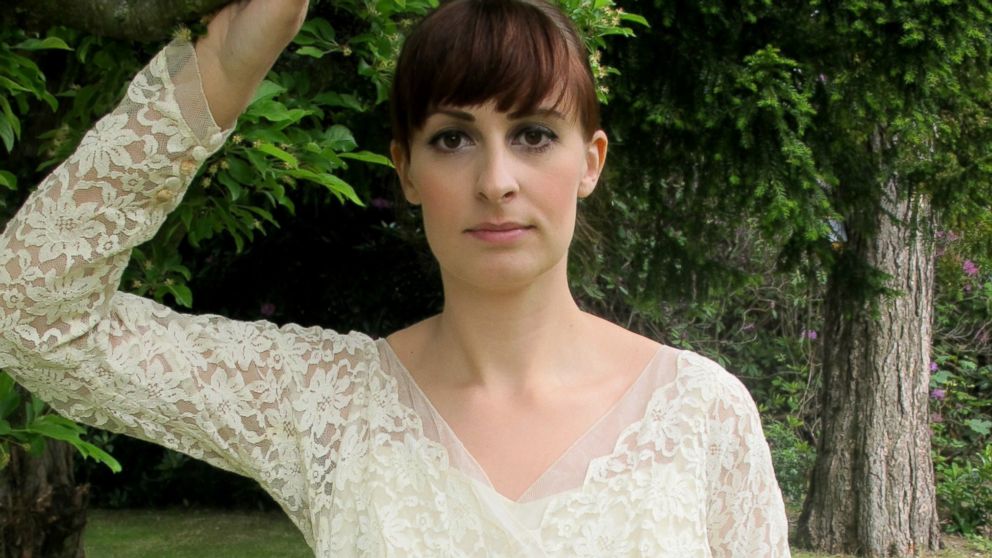 Since the gown has received worldwide interest, Woodgate said, St. Gemma's decided to list it for auction on eBay.
The dress now has 23 offers with the highest bid at $941.09, and less than eight days left.