— -- Love was in the air for nine senior citizen couples who renewed their wedding vows on June 22.
The special event was organized by Carolina SeniorCare in Lexington, North Carolina.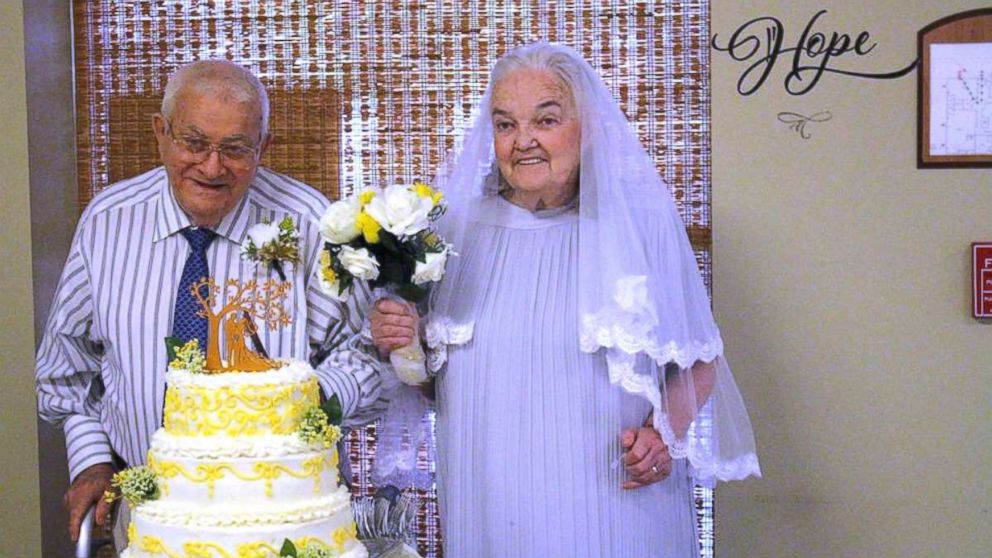 "It was wonderful seeing my wife walk down the aisle. She was beautiful," Raymond Clifton told ABC News of his wife, Brenda Clifton. "She cried coming down that aisle."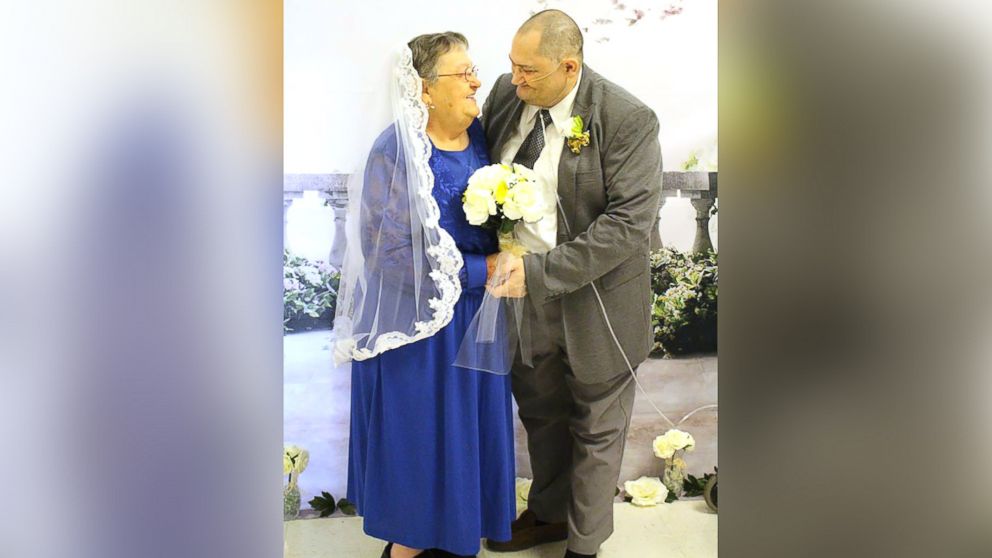 Most of the couples said they could not afford big ceremonies the first time around, so this was a lovely way to celebrate.
"I didn't have a wedding dress when we first got married," Linda Owen said of her 56-year marriage to her husband, Sam Owen. "This time I had the white wedding dress and the veil and it was very nice."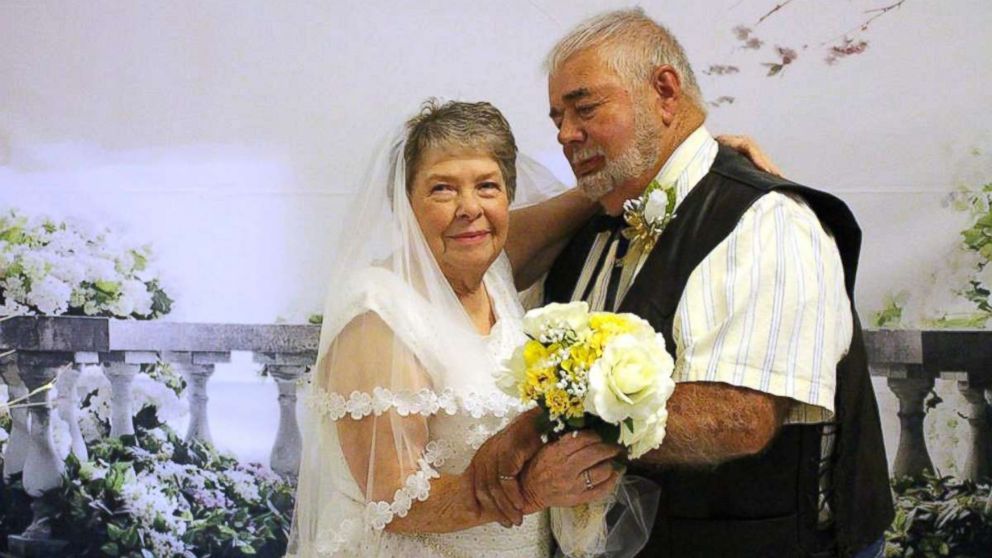 The community rallied together to donate dresses, veils, suits, a 3-tier cake, makeup and hair services.
"Sitting down and speaking with them, most of them weren't able to afford a real wedding, and we were thinking June is the month for weddings, so why not provide a wedding service for them that they weren't allowed to have when they were young?" Misty Polston-York, director of spiritual life for Carolina SeniorCare, told ABC News of what inspired the big day.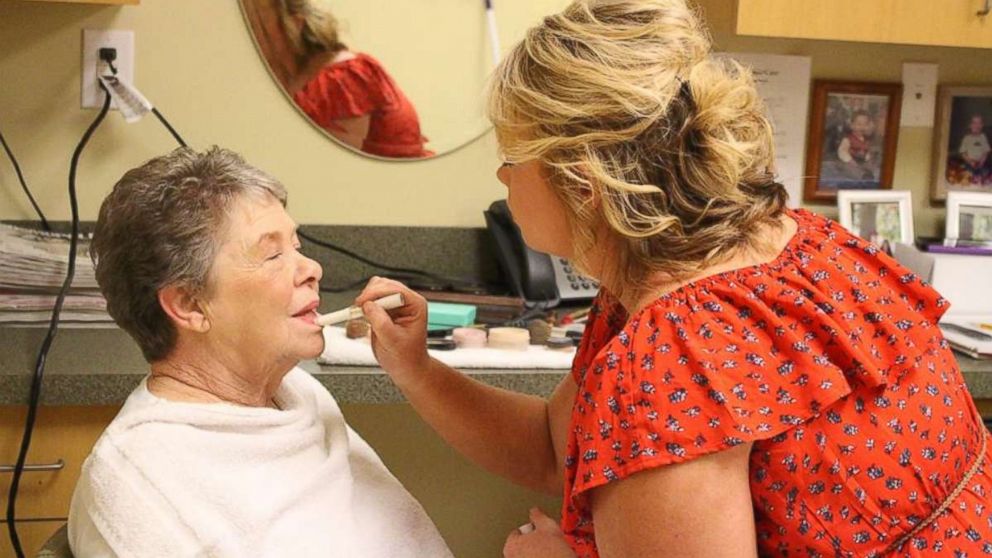 One bride, Iris Ingram, was even surprised with a wedding band—something she'd never had before.
"I've been married 40 years and it meant a lot when I got these rings," Iris Ingram, 65, said while fighting back tears. "My husband said I deserved it. You wouldn't believe it – I thought I was going to the foot doctor. It was like a dream."
Polston-York said Carolina SeniorCare's foundation purchased the ring to help Iris Ingram's husband, Clifton Ingram, surprise her over a nice dinner instead of a doctor's appointment like she was told.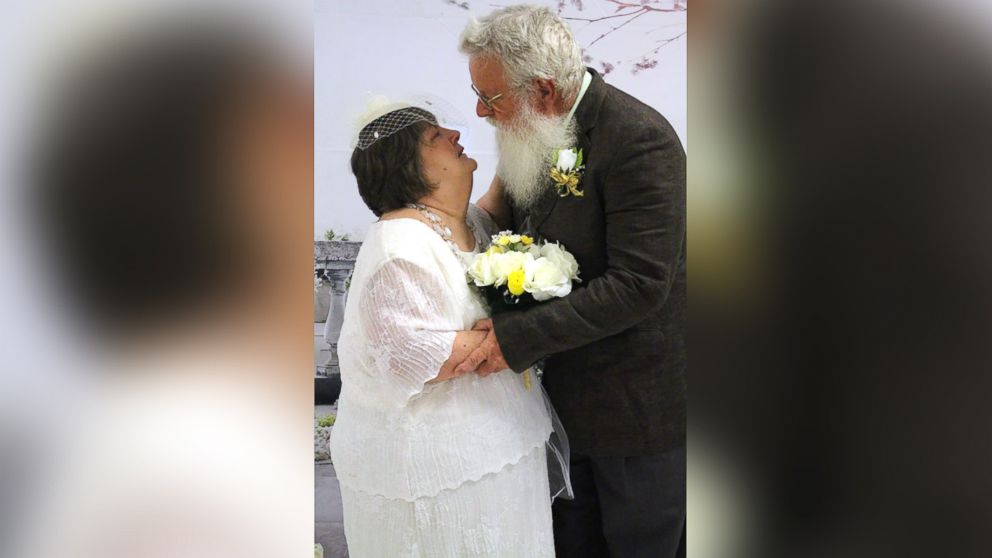 "It was a success," Polston-York said of the special occasion. "We found out later our second dayroom was having their own reception and they were playing 'Brick House' and dancing. We took them to different stations and they got their picture made with the backdrop and cutting the wedding cake. We're making a little book for them to have of that. It was an overwhelming success. We had standing room only. All the staff came to see it and they were all in the background crying."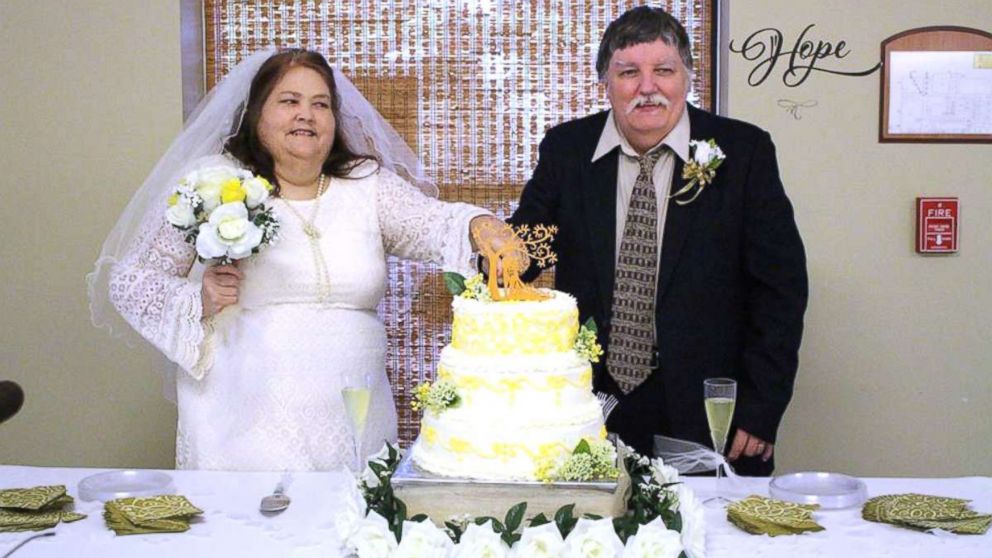 The nine couples have a combined 254 years of marriage between them.
"It's really amazing in this time when marriages are fleeting," Polston-York. "These people have stuck it out over their lifetime."