— -- After igniting the internet with their love story, two Alabama senior citizens have officially tied the knot.
Murphy Wilson, 70, and Lucinda Myers, 67, exchanged vows in front of 900 guests last Saturday inside First Seventh-day Adventist Church in Huntsville.
The couple went viral after their adorable engagement photos went viral back in June, with celebrities such as Niecy Nash even posting them.
Myers wore a long white wedding gown with a sweetheart neckline as her son-in-law, Rodney Whitlow, walked her down the aisle. She told ABC News the best part of her big day was seeing Murphy's face as she walked toward him.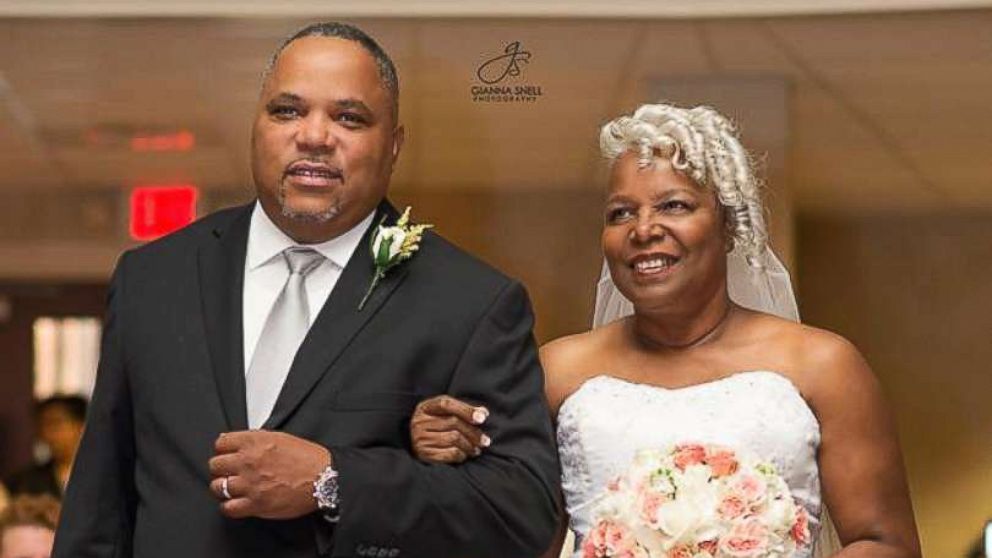 "With so many people in the audience, I just kind of kept my eyes on him. I loved looking at his expression," she added.
For Wilson, the best part of the wedding was their first kiss.
"I kept saluting the bride and she kept saluting me back," he quipped, admitting that it was rather lengthy.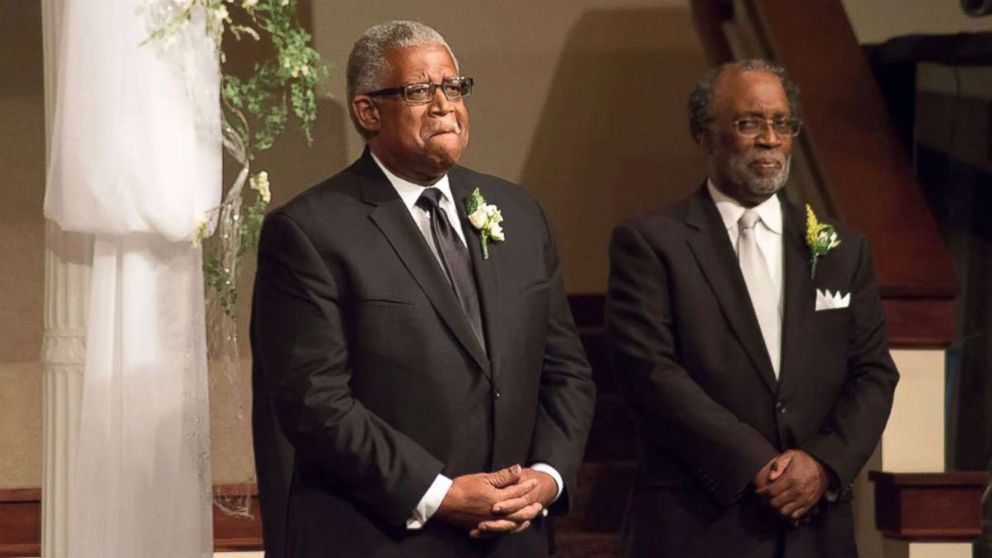 Wilson and Myers' reception was a lot smaller than their ceremony, as less than 100 guests celebrated their love in Magnolia Springs Clubhouse, which is about 10 miles away from the church.
While Myers enjoyed cutting up on the dance floor by doing the popular line dance the Cupid Shuffle, Murphy loved "watching her do it," he said.
"You would've thought she was 20 years old," he added. "She was just wild. I got excited all over again. And, she's my wife! This is great. I can't believe I got blessed like this so much."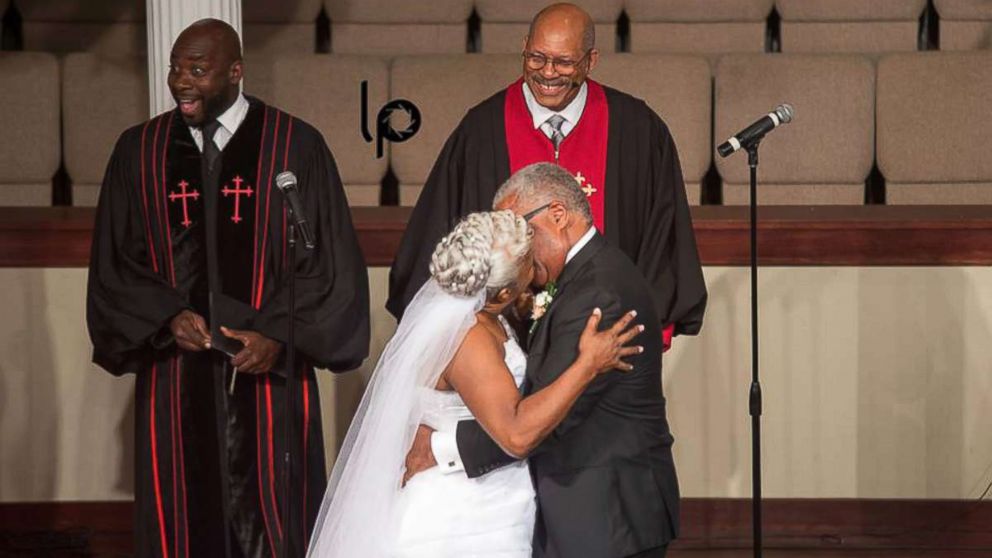 The two plan to honeymoon by trekking to Pensacola, Florida.
They're happy their love story has inspired millions. Murphy wed after his previous wife died in 2013, and Myers wed after divorcing 30 years ago.
"There's no age limit ... on relationships and marriage," Murphy said. "Love is what it is: It's love."