— -- It was a special Mother's Day for one Florida shelter dog on Sunday, after she gave birth to 16 healthy puppies at the stroke of midnight.
Maggie, an 8-month-old Pointer mix, is now mom to 10 boy and six girl pups.
"I said, 'How perfect and how fitting with that many puppies?'" said Kerrianne Farrow, executive director of SPCA Suncoast animal shelter in New Port Richey, Florida. "She deserved a pretty amazing Mother's Day. She is the absolute sweetest dog. She just wants to be with her babies. She caters to them and she's such a good mom."
Farrow told ABC News today that a pregnant Maggie came into the care of SPCA Suncoast after Hernando County Animal Services asked the shelter to take her in.
In the early hours of May 8, Maggie was ready to have her pups inside the home of the shelter's medical manager, Ashley Gandees, Farrow said.
The birth was, coincidentally, on the national holiday of Mother's Day.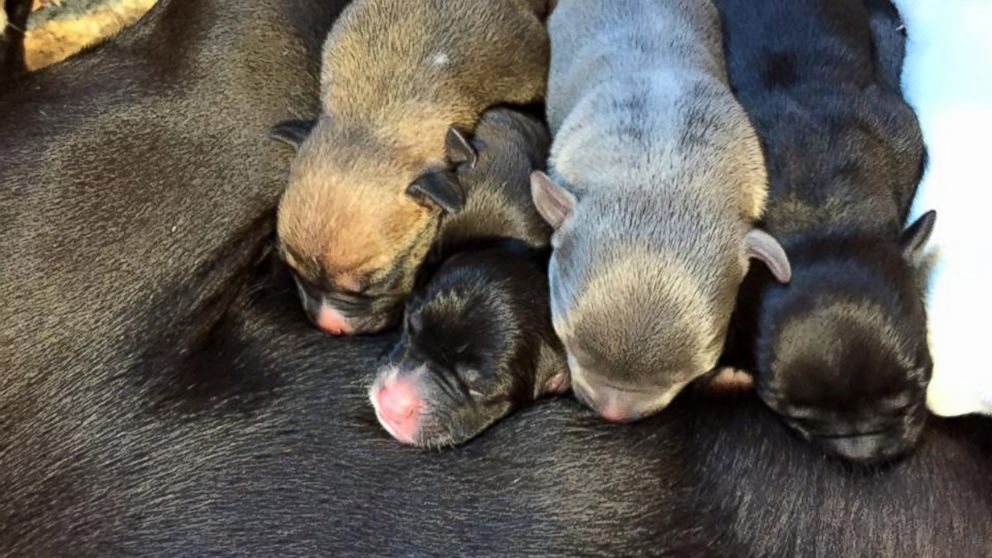 "She didn't have her first baby until a little after midnight," Farrow said. "[Maggie] did really great. I think it went until 4:00 a.m., roughly, so in four hours, she had 16 puppies."
The birth of Maggie's puppies was available to watch live on Petcube, an app that connects people with their pets through an interactive camera.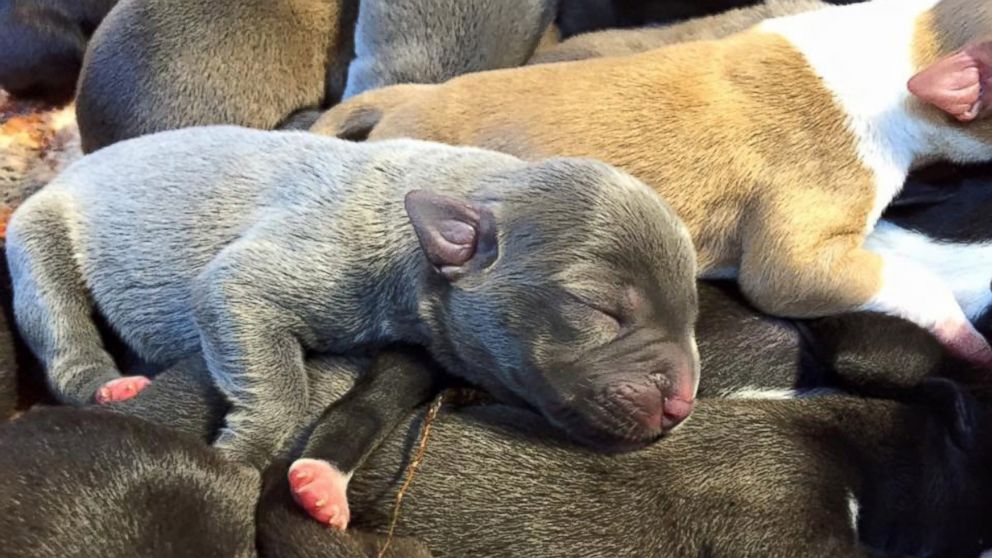 The puppies have not yet been named, but the shelter is using collars to identify them by "team stripes and team solids."
"We love them," Farrow said. "We want to squeeze them all. They're absolutely adorable. They definitely have little personalities of their own."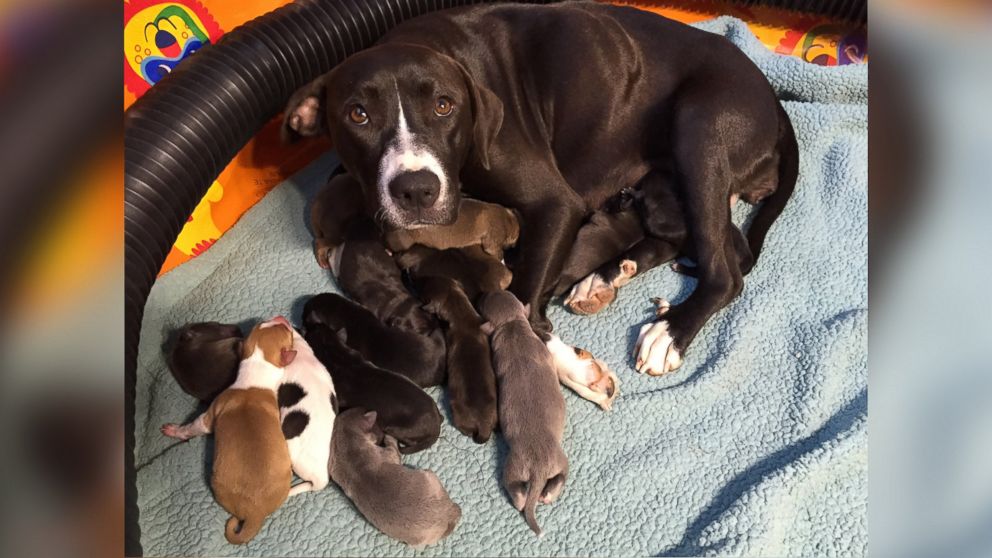 The puppies will be available for adoption in eight weeks after they are spayed and neutered.
Maggie will be looking for a forever home at the very same time.
"She's going to make an awesome family member for someone," Farrow said. "She's so sweet."