— -- Registered dietitian and nutritionist Maya Feller appeared live on "Good Morning America" today to show tips on how to save time -- and money -- by preparing healthy breakfasts the night before.
Feller shared her unique recipes for oatmeal, rice pudding, and homemade breakfast bars that are loaded with healthy ingredients.
Feller's fiber-rich oatmeal features the unique key ingredient of Earl Grey tea, as well as peaches, dates, nuts and almond milk for added flavor.
She makes her rice pudding using black rice, which has more protein, iron and fiber than brown rice and has the highest amount of antioxidants of any rice variety, according to Feller.
Plus, her rice pudding is sweetened without sugar, using pineapples and raisins instead. Finally, her breakfast bars are made out of quinoa, a complete protein source loaded with vitamins and minerals.
Each of the recipes take less than 30 minutes to make and can last for seven to 10 days in the refrigerator, meaning you can meal prep over the weekend and have healthy breakfasts for the whole family all week long.
Here are the full recipes that Feller shared today on "GMA."
Overnight Oats Reboot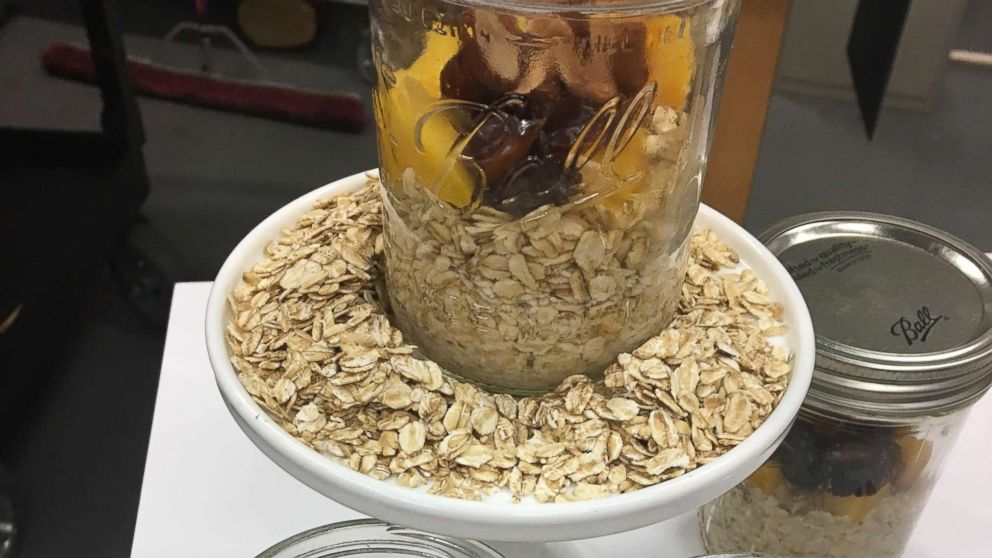 Ingredients:
½ cup Rolled Oats
¼ cup Chopped Peaches (fresh or frozen)
1 chopped Date
¼ cup Earl Grey Tea
¼ cup Unsweetened Vanilla Almond Milk
1 tsp. chopped Roasted Unsalted Nuts
Directions:
1. Pour rolled oats in small container (ex: small jar), and add layer of peaches and chopped date over oats
2. Pour milk and Earl Grey tea over oat mixture
3. Place in fridge to rest overnight
4. Top with chopped nuts before eating
Overnight Forbidden Rice Pudding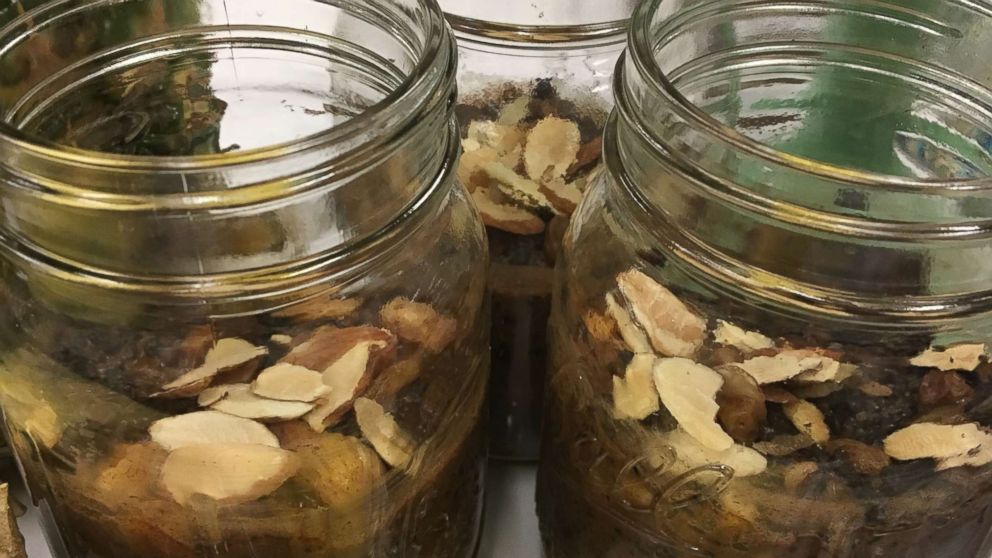 Ingredients:
1/3 cup Black Rice
1/4 cup Unsweetened Vanilla Almond Milk
1/4 cup Pineapple
2 Tbs. Raisins
1/2 tsp. Ground Cinnamon
2 Tbs. Sliced Almonds
Directions:
1. Cook rice according to directions on packaging
2. Mix cooked rice, almond milk, pineapple, raisins, and cinnamon in small bowl
3. Top with sliced almonds
4. Cover and place in fridge overnight
Quinoa Breakfast Bars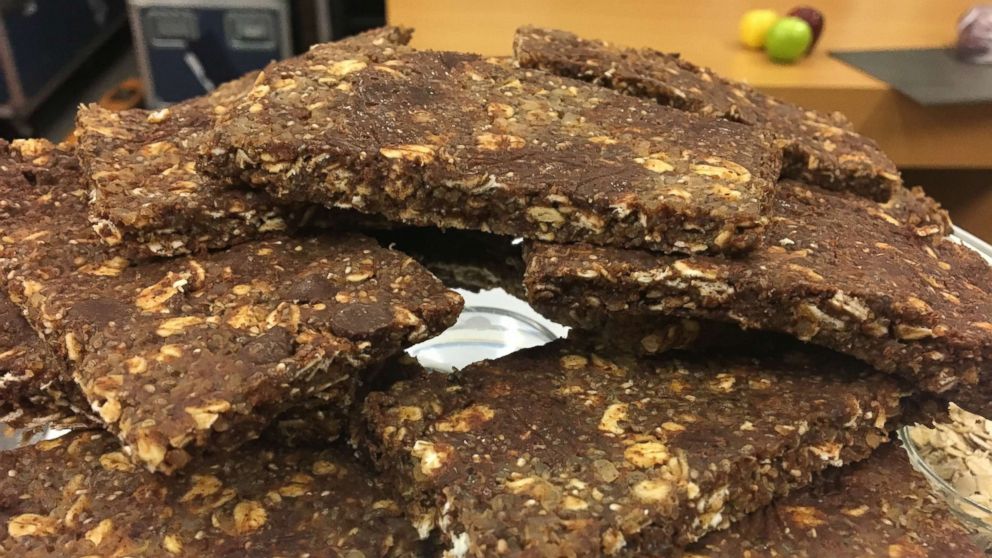 Ingredients:
1 cup Cooked Quinoa
1 cup Old Fashioned Oats
1/2 cup Flax Seed Meal
1/2 cup Chia Seeds
2/3 cup Almond Butter (no added salt, sugar, fat)
1/2 cup Unsweetened Apple Sauce
1 tsp. Ground Cinnamon
1 tsp. Ground Nutmeg
1/4 tsp. Salt (optional)
1/2 cup Dark Chocolate Chips
Directions:
1. Preheat oven to 350°F
2. Spread quinoa, oats, flax seed meal, and chia seeds on baking sheet, and bake for 5 to 7 minutes, or until slightly toasted
3. Line 8- x 11- inch baking dish with plastic wrap and coat with cooking spray. Set aside
4. Melt almond butter in small pot over medium heat until smooth and creamy. Remove from heat when bubbles begin to form. Whisk in apple sauce, cinnamon, nutmeg, and salt
5. Pour toasted quinoa/oat mix into large bowl, and pour peanut butter mixture over it. Stir mixture until evenly coated. Stir in chocolate chips once mixture has cooled
6. Spread mixture evenly into baking dish and press it firmly into dish
7. Cover with plastic wrap and refrigerate overnight
8. Slice into 10 bars in the morning