— -- No costume, no problem.
Capture the spirit of All Hallows Eve with these easy, do-it-yourself nails that literally scream drop-dead gorgeous.
French Tips in Haunted Hues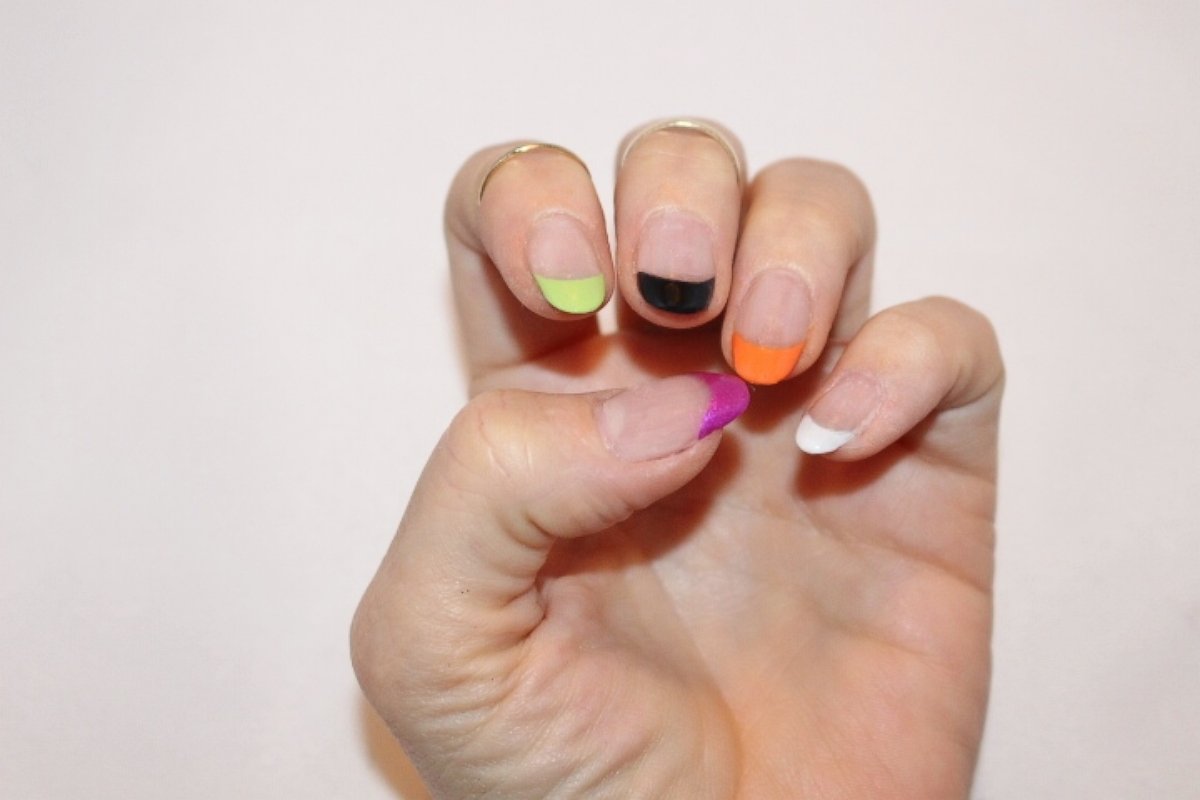 How-to: Apply a clear base coat to maintain the natural color of your nail. "I always recommend a base coat because it gives a smooth surface and protects the nail" says Tracylee Percival, New York City manicurist to stars like Cameron Diaz and Mariah Carey.
For a no-fuss application, try using tape or sticky reinforcements. Place the tape horizontally across the finger, exposing only the tip of each nail. Next, swipe the color of your choice over your nail tip, making sure to go over the top of the tape a bit. "The tape will serve as a guide for keeping your lines straight" says Tracylee.
To avoid stripping away any polish, be sure to remove the tape immediately before drying. Polish recommendation: Sally Hansen Miracle Gel in 'Wet My Thistle' $7.99, drugstore.com.
Shadowy Silhouettes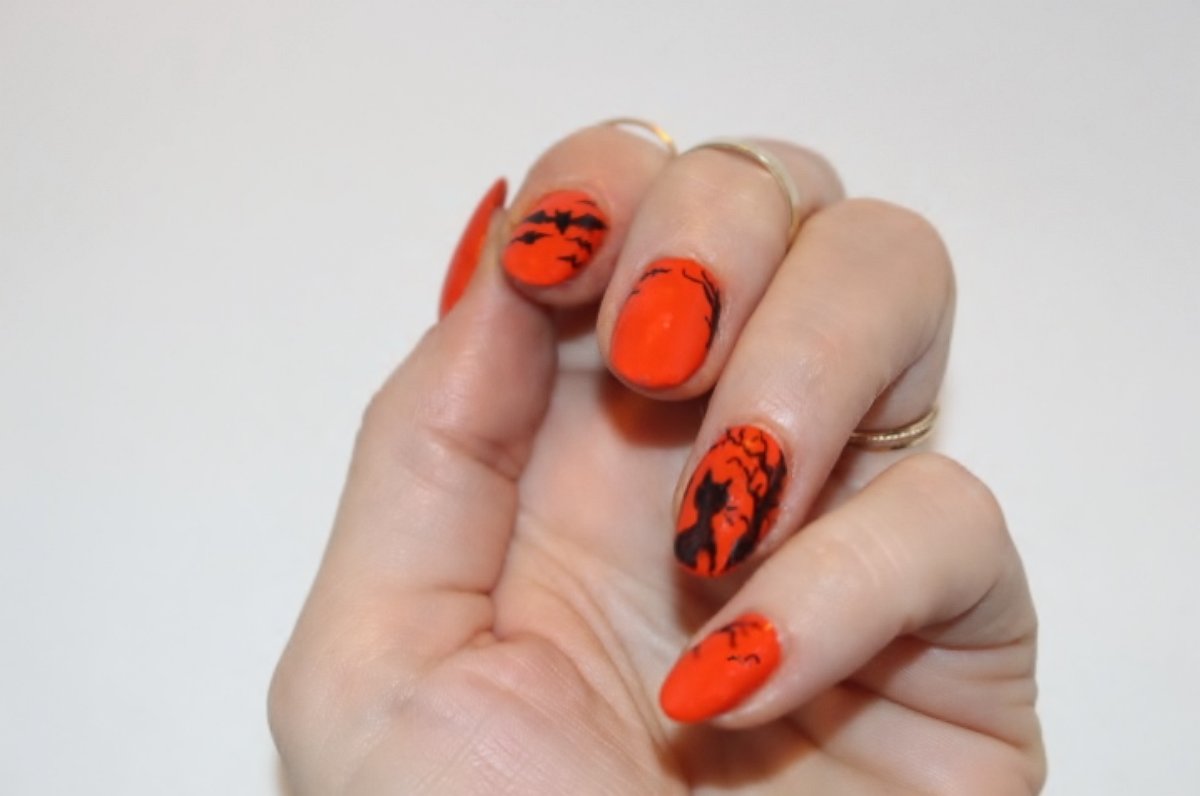 How-to: Go bold with a neon orange for your base coat and set to dry from approximately 10-15 minutes. Next, a nail art pen will be your go-to tool for design precision. Tracylee's pick: Sally Hansen's I Heart Nail Art pen in 'Black' $4.79, drugstore.com.
With a steady hand, draw outlines of pumpkins, bats, or any spooky emblem you choose. Fill in with the pen to nab the look of shadowy figures, but don't stress for perfection; "Nail art isn't always perfect—that's what makes it nail art" informs Tracylee. Finish up by layering a coat of clear polish over your designs.
Witchy Stockings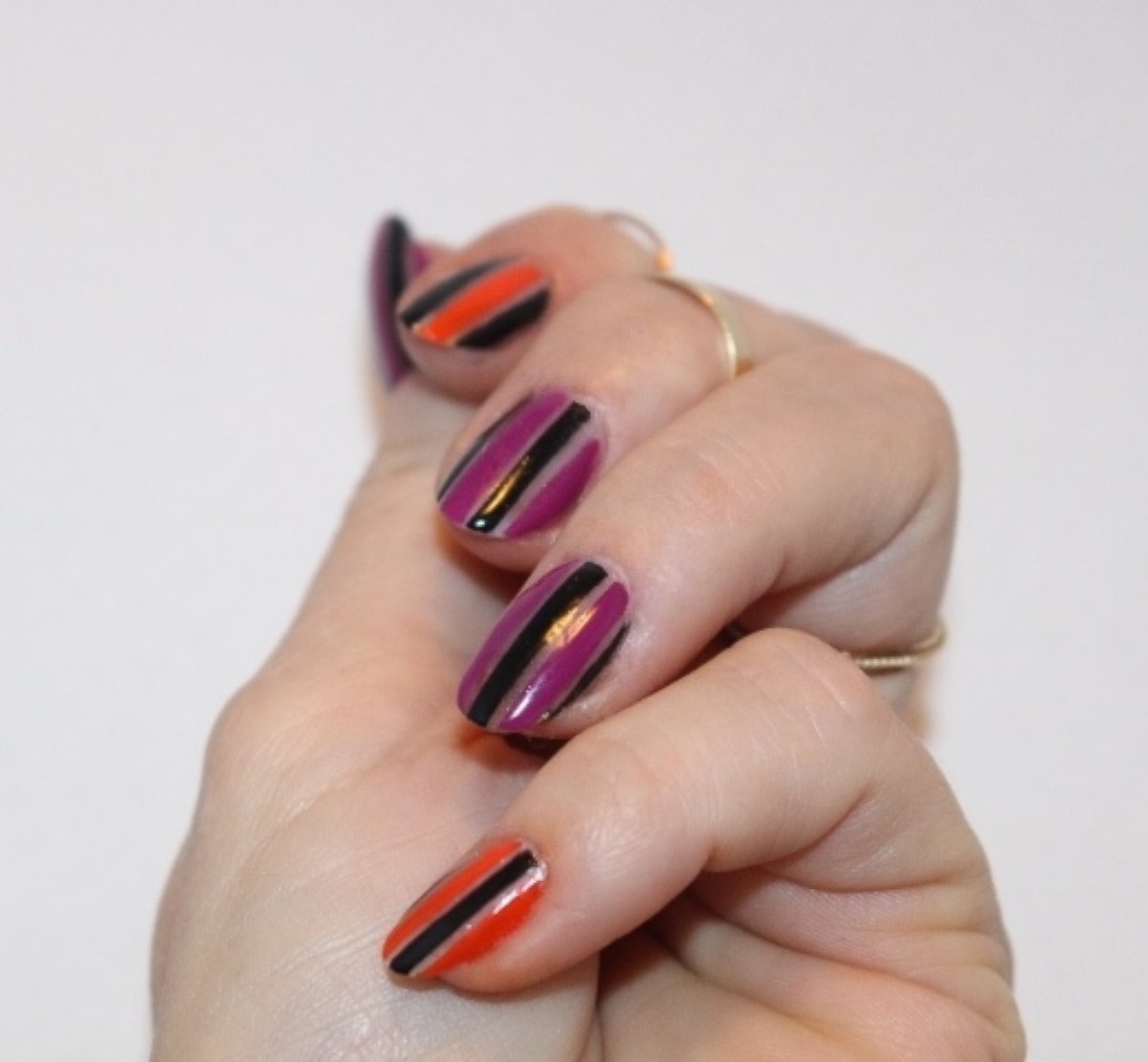 How-to: Begin with your base then choose a color(s) for stripes. One to try: Dior Vernis in 'Mirage' $25, dior.com.
For super precision, invest in a striper brush (sold at beauty supply stores). Dip brush into polish and swipe 3 or 4 vertical stripes on the nail from cuticle to free edge (leave space in between each stripe). Repeat this on 2 or 3 nails.
Clean your brush, and repeat stripes in a different polish color. Expert tip: Paint light-colored stripes on first so you can correct any imperfections with a darker-colored stripes, Tracylee advises.
Eerie Blood Splatter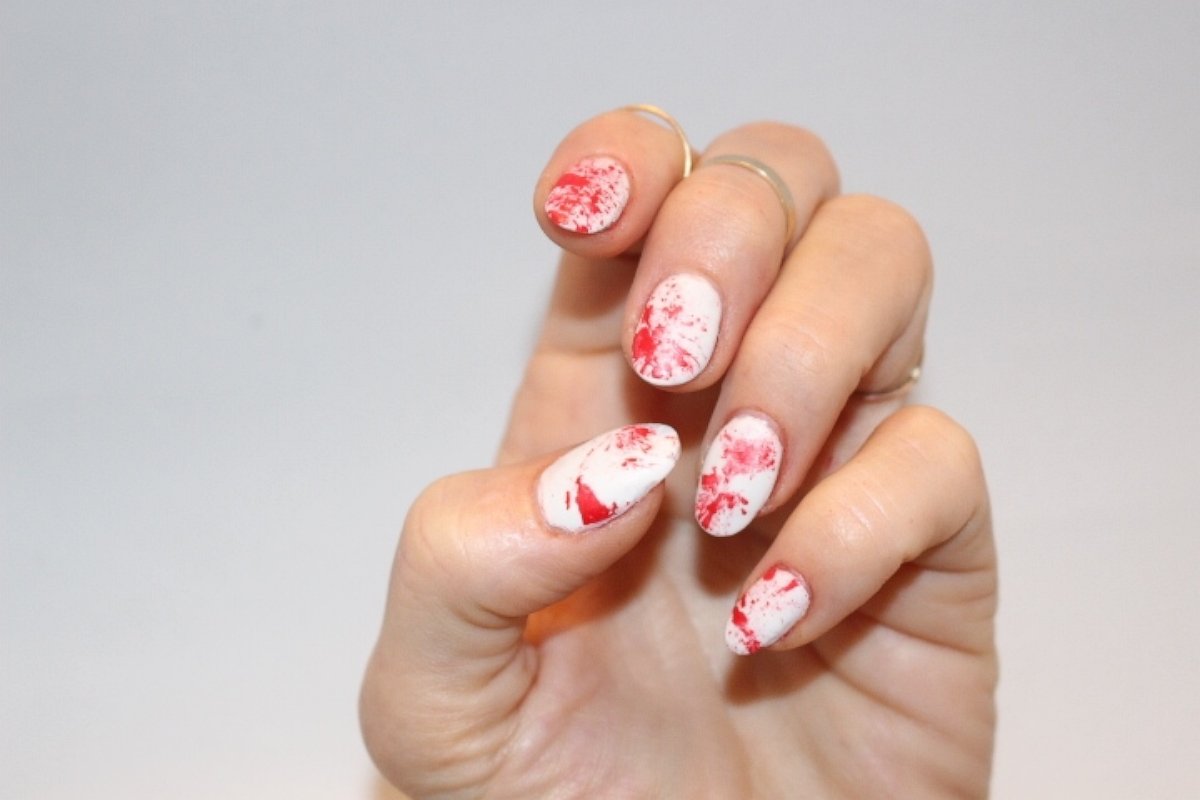 How-to: Start with a bright white or clear coat for your foundation. For the appearance of 'blood,' opt for any shade of red. Tracylee likes Morgan Taylor's 'Man of the Moment' $8.50, loxabeauty.com.

Spill some of the red polish onto a piece of wax paper and dip in the end of a straw. Blow into the opposite side onto each nail to give the illusion of blood splatter.
Clean around your cuticles with a Q-tip and polish remover before sealing with a matte top coat.