— -- Two sisters from Rhode Island each had an adorable but very different reaction after learning that they were going to have a little brother.
Last year Giuliana Guerard and her sister Grace were each given a cupcake by their parents to reveal the sex of their new sibling.
In a video captured by their parents, Shaun and Heidi Guerard, of Cranston, Rhode Island, Giuliana, 7, reacted joyously to the sight of blue filling in the cupcake, signaling a baby brother.
Grace, 3, had an adorably opposite reaction. The toddler first did not want to break apart her cupcake and then declared she wanted pink filling, at one point pouting that the whole thing was "not fair."
The video was taken last April but went viral this month again around National Sibling Day.
Giuliana and Grace's brother, Grant, was born in October and their mom reports both girls are wonderful big sisters.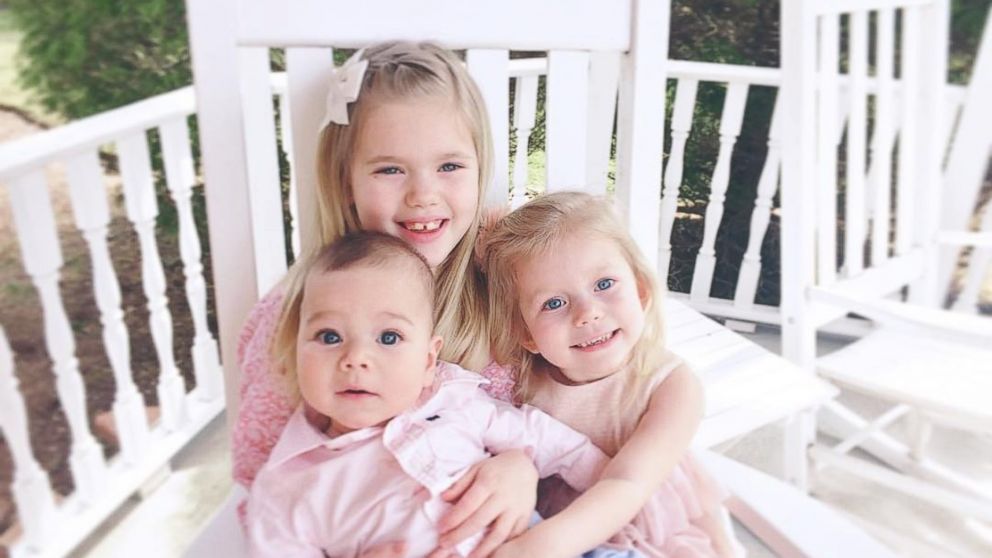 "They love him," Guerard, a professional photographer, told ABC News. "They're like little mommies. They look out for him."