— -- When young brothers Mason and Mylan Brazel visited their father's grave to see his headstone for the very first time at Arlington National Cemetery on Nov. 20, they curled up to take a nap with him.
"We brought a blanket. Mylan said he felt like he could feel his daddy, and he wanted to take a nap with him," the boys' mom, Kait Brazel of Colorado Springs, told ABC News.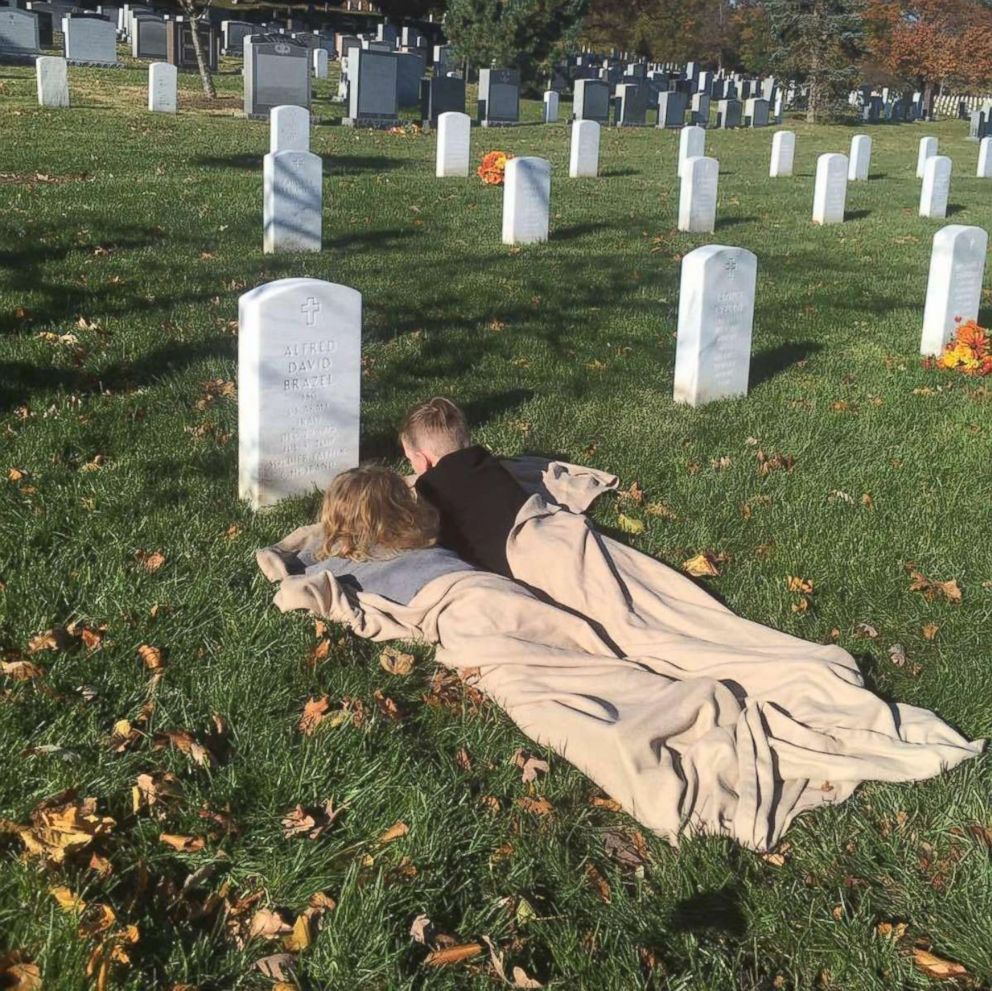 "He is laying there taking a nap with his dad and Mason is beside him praying," she added. "They took time together with each other and I just stood back."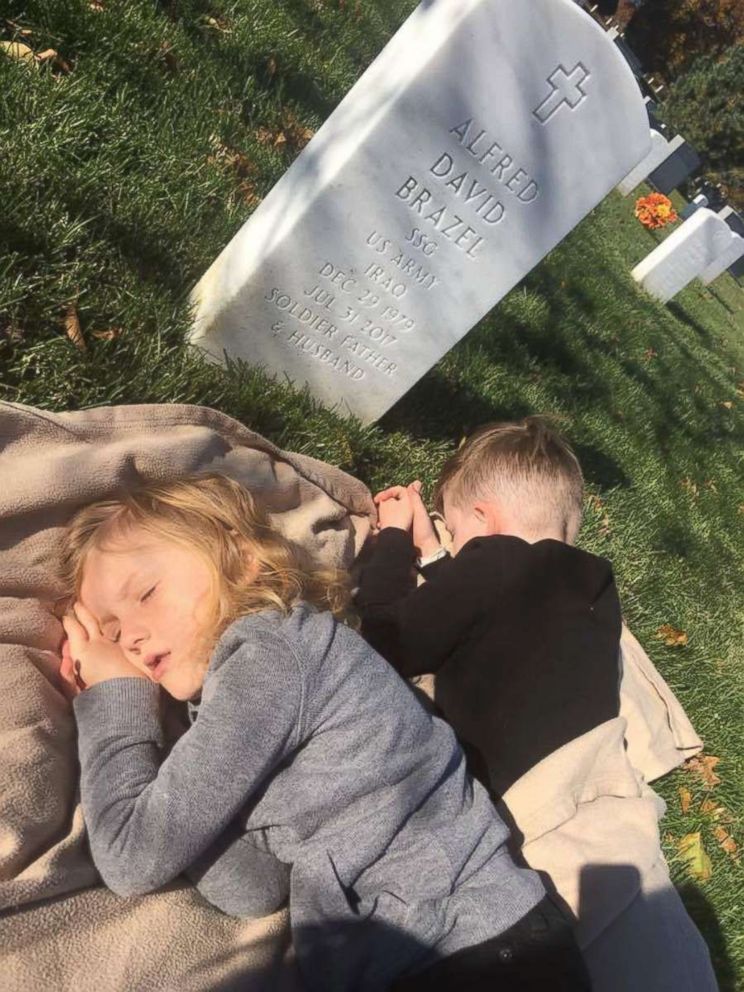 She said her boys, ages 8 and 5, have "not once cried" about their father's passing because, as a family, they are viewing it "much differently than people who get a devastating blow."
"I tell them, 'We are here as tools for God. God knew that Daddy was a really strong person, and there were some people God couldn't reach unless he used Daddy as a tool,'" Brazel, 29, explained. "That's how we went with it and how we justified it. That's what we believe."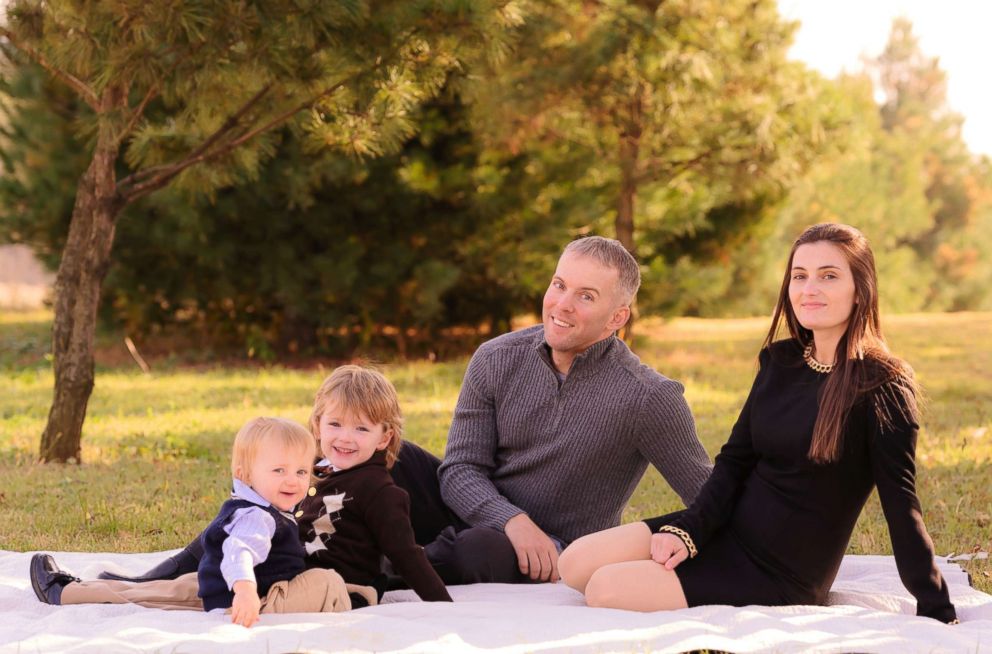 After a grim diagnosis on Feb. 10, her husband, Staff Sgt. Alfred "Fred" Brazel, died on July 31 from stage IV rectal cancer, which had metastasized to the liver. He was only 37 years old.
"Fred's mission in life was to reach people and bring them to God and just smile," said Brazel. "There was nothing he didn't fulfill in life because he lived his life to the fullest every single day. He fulfilled everything he needed to here on this earth. We're just really proud of him in how he fought."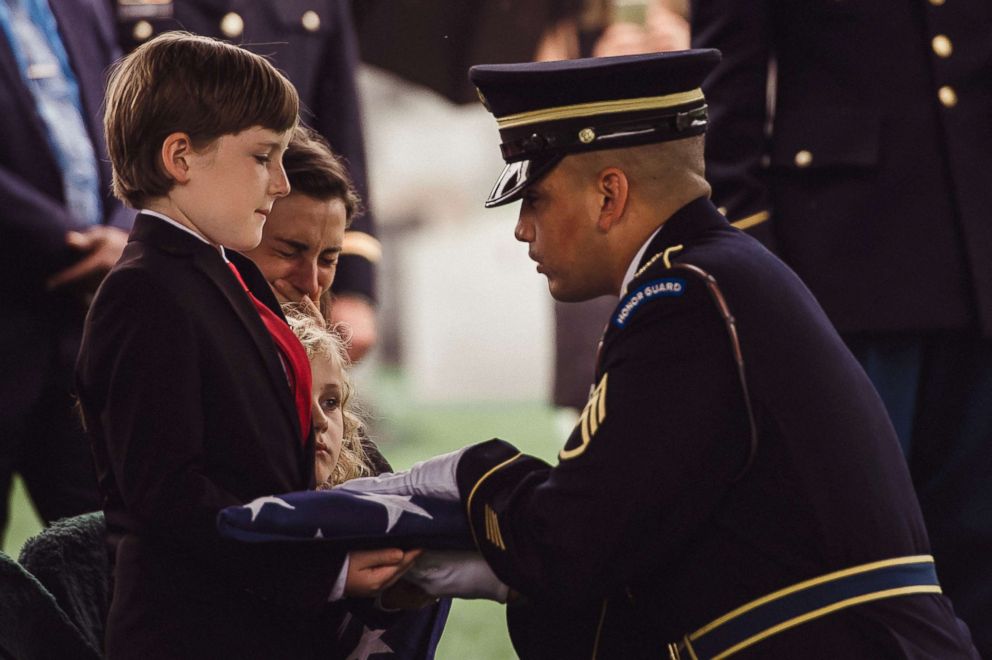 As the boys visited their daddy's new gravestone, they were excited to share their recent accomplishments with him just as they would if he were still alive.
"Mylan shared with him how he had earned his uniform and belt in his fight class, and how he went to a Halloween party and won a cake," Brazel recalled of the emotional day. "Mason told him how he got a trophy for his breaststroke in his swim competition. They updated him on their lives."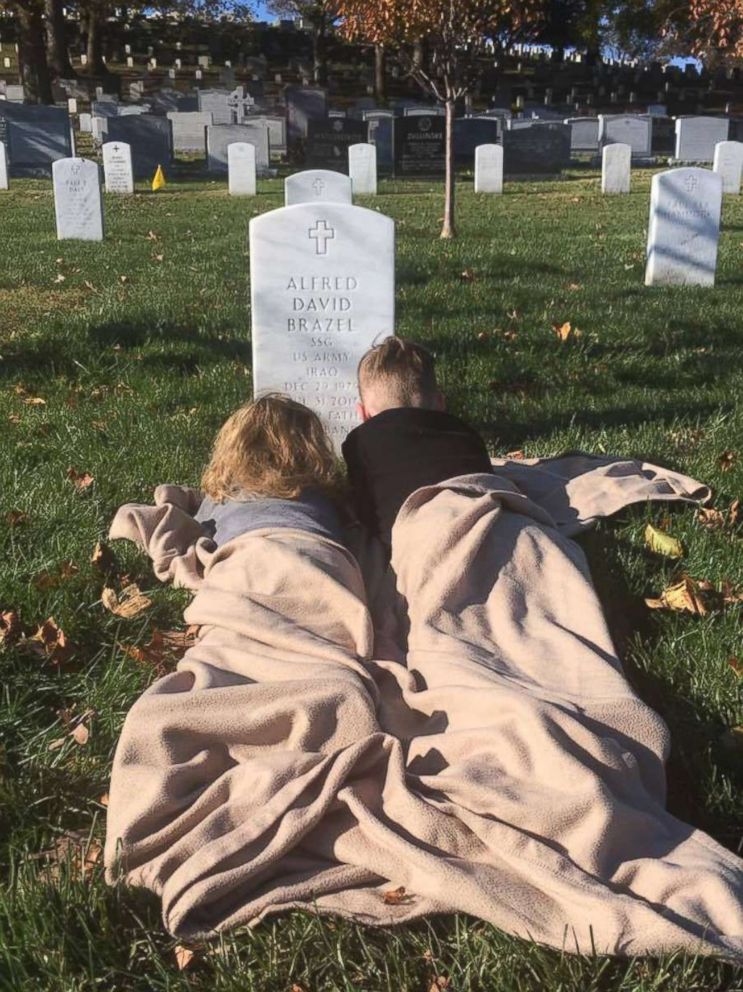 Brazel said she cried the entire 24-hour drive to Arlington in anticipation of seeing her husband's gravestone because until that moment, "It felt like he could still come home."
"As a military family, we've spent so much time apart that a part of me felt like he would still come home from this deployment," she said. "But I felt better leaving because now we know what to expect. I have spoken to a bunch of other Gold Star families and they say these visits don't get easier, but they'll be different each time."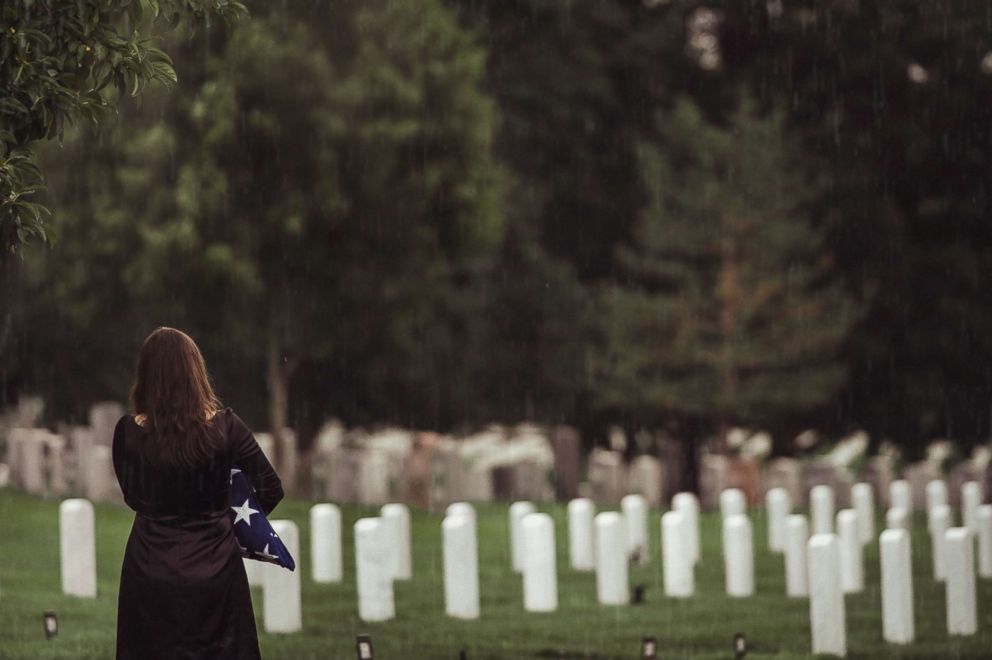 As Brazel and her two boys were leaving from their visit to get back into their truck, her youngest, Mylan, stopped in his tracks to surprise her with one last kind and powerful gesture.
"He said, 'Wait, I have to go back and give Daddy a hug,'" she said.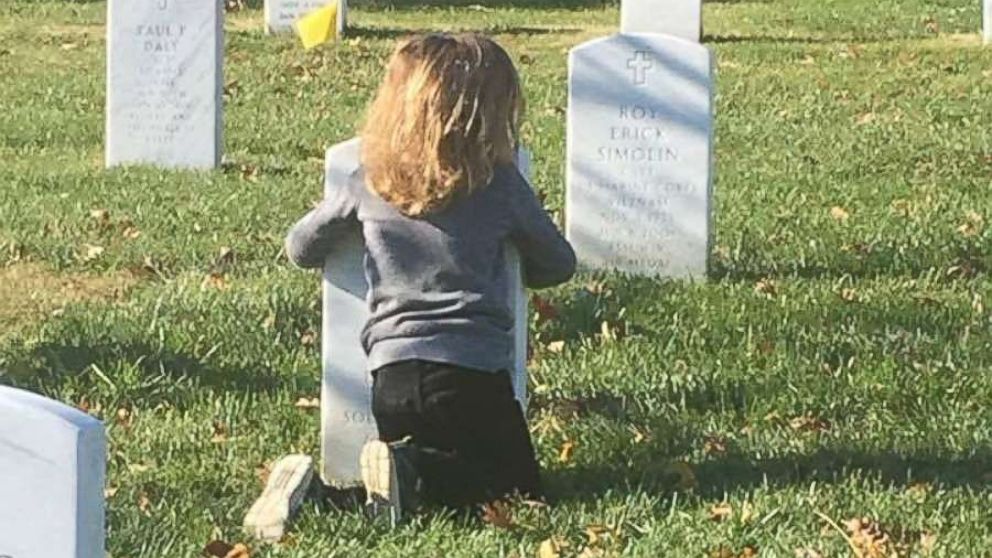 And that's just what he did, wrapping his arms around his father's newly placed gravestone.
"I'm positive that they're going to remember him forever," said a proud Brazel.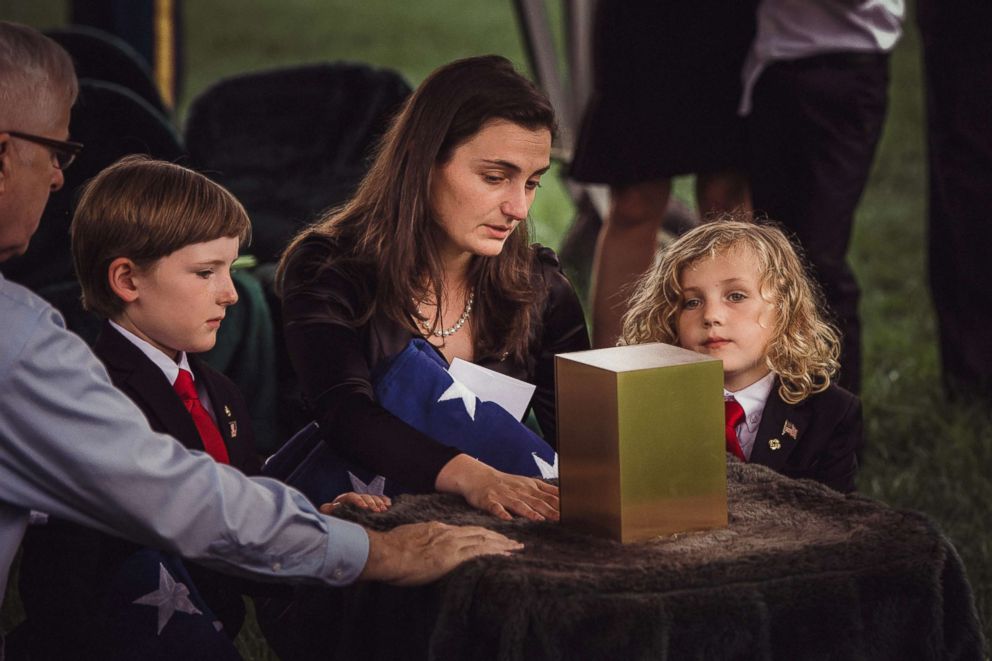 "Mason remembers a lot about his dad and how he raised him to be confident and very goal-oriented. He's been teaching Mylan the same, saying to him, 'This is how Daddy would do it,'" she said. "He's giving him that support that Fred offered to Mason. Mason has stepped in and filled that big brother role, but it's all inspired by his father."