The Story Behind This Girl's Hilariously Terrified Peacock Encounter
"He squawked at her," the little girl's mom told ABC News.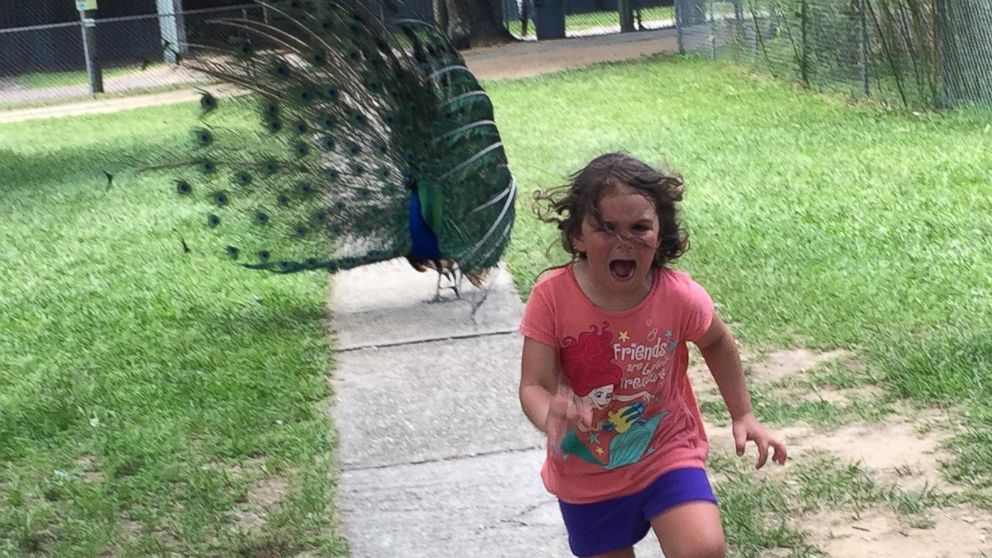 — -- The photo of this little girl running absolutely terrified from a peacock has gone wildly viral for the obvious reasons.
It turns out that Eva, whose hilarious sprint has been turned into more memes than one can count, was just trying to get a closer look at the gorgeous peacock's feathers.
"We'd been walking around the zoo. They had a quite a few peacocks loose just walking around," Eva's mom, Cassia, said of their trip to the Tregembo Animal Park in Wilmington, North Carolina. "This one happened to open its feathers as we walked by him. She went to look at the pretty feathers and as she walked closer to see them, he was like, 'That's close enough little girl.' He squawked at her."
Talk about timing: Cassia snapped a photo of her daughter at the exact moment when Eva, 4, was bolting from the bird.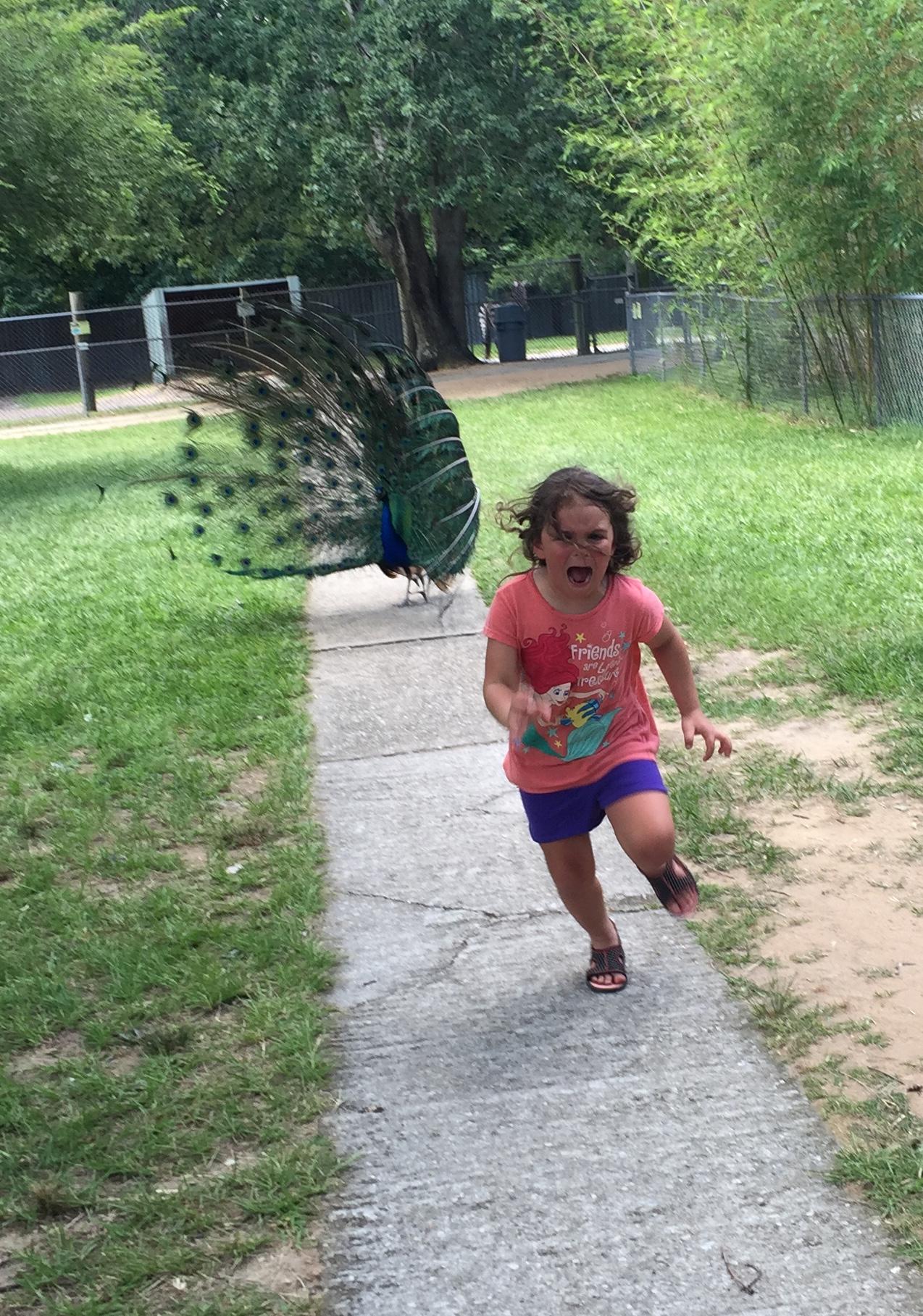 Since the hilarious photo hit Reddit just one day ago, it's received 1,794 comments and up to 7,700 upvotes on the first night.
Eva's family said she was perfectly fine right after the initial moment of horror, and loves that her charismatic personality is now getting shared with the rest of the world.
"It's just been wonderful," said Sarah Stonier, Eva's aunt. "Eva is the coolest child ever. She has this vibrant personality, so to share her with the world in a small way has been awesome. All of the memes are just hysterical. The world needs a whole lot of laughter so why not spread that?"
It turns out Eva wasn't fazed at all by the nearly-traumatic experience. In fact, she showed that bird she's the boss by instantly posing with another all-white peacock in a much more peaceful photo.