Strangers, friends and family are performing random acts of kindness in memory of twin boys who lost their lives months after they were born.
Brothers Luke and Liam Kawulok died after being diagnosed at birth with a rare brain disorder called lissencephaly. Doctors gave both boys two years to live, but Liam died months later on January 9, 2016, and Luke died less than a month later, on February 5, 2016.
"Devastating was for sure the right word," mom Liz Kawulok of Firestone, Colorado, told ABC News. "They told us we would never see them smile and we would not see them interact with us. Really, we had six great months with them. Every day our hearts would break because we knew we wouldn't have them forever, but we enjoyed every single moment."
To honor her sons, Kawulok and her husband Chris, launched the social media campaign #forLandL -- to encourage people to perform 12 good deeds on their sons' May 12 birthday. The movement began in 2016 and picked up again this year, in celebration of what would have been Luke and Liam's 2nd birthday.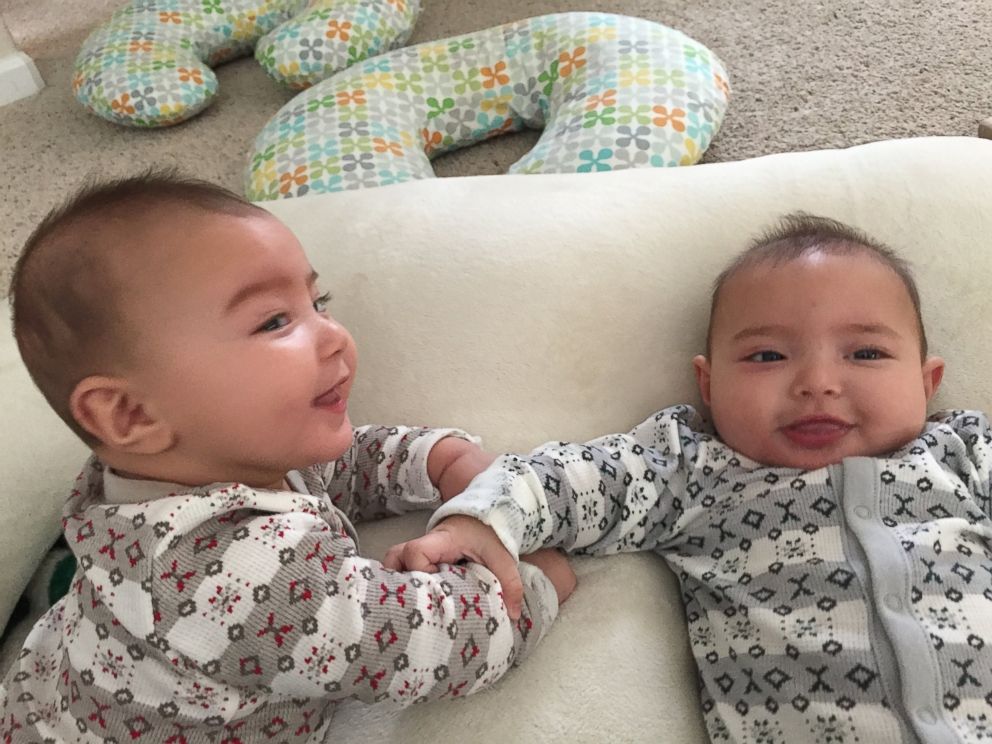 Using the hashtag, people shared their kind acts on social media.
Kawulok also participates in the movement by leaving change at parking meters and placing scratch-off tickets and Starbucks gift cards on windshields of cars parked the parking lot of the hospital that cared for Luke and Liam.
"Being at the hospital can be such a horribly lonely place and I can imagine seeing something on my car. [It] would make my day," Kawulok said. "That was my favorite thing to do."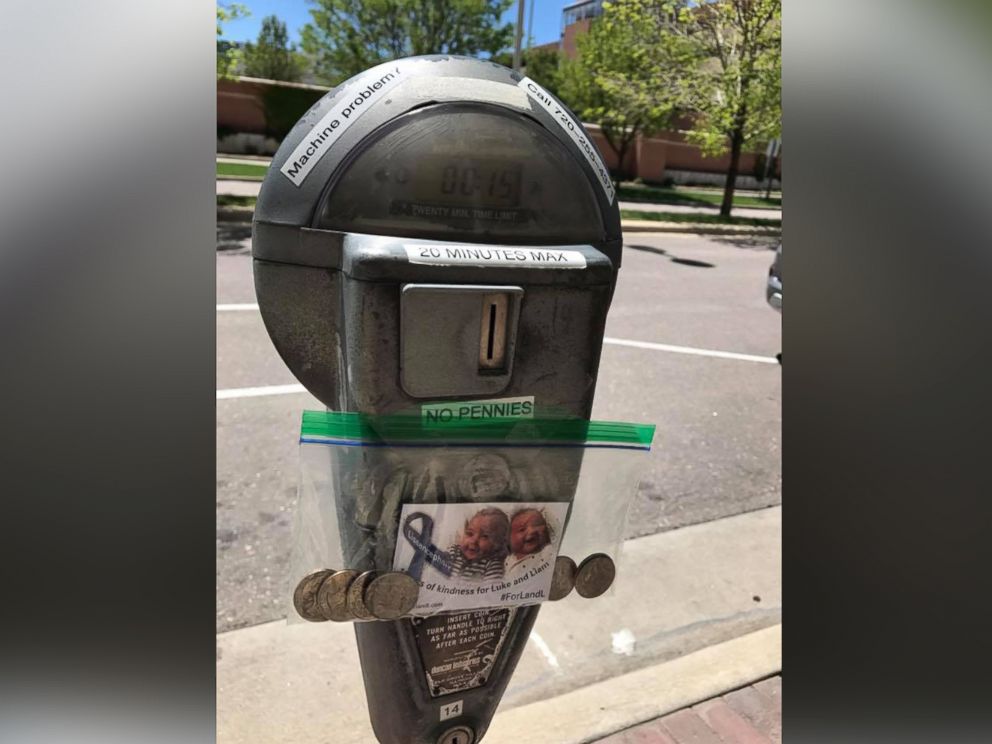 Lindsay Flick, a mom of six from Rhinelander, Wisconsin, told ABC News that she and her children performed 12 kind acts to honor Luke and Liam.
Flick said that though she has never met the Kawulok family, she decided to participate in the kindness campaign after finding it on Facebook.
"I was compelled to do it," she said. "I have twin boys, so it also hit home for me. I thought it was the perfect opportunity to teach my younger kids to do something nice for people and not expect anything in return."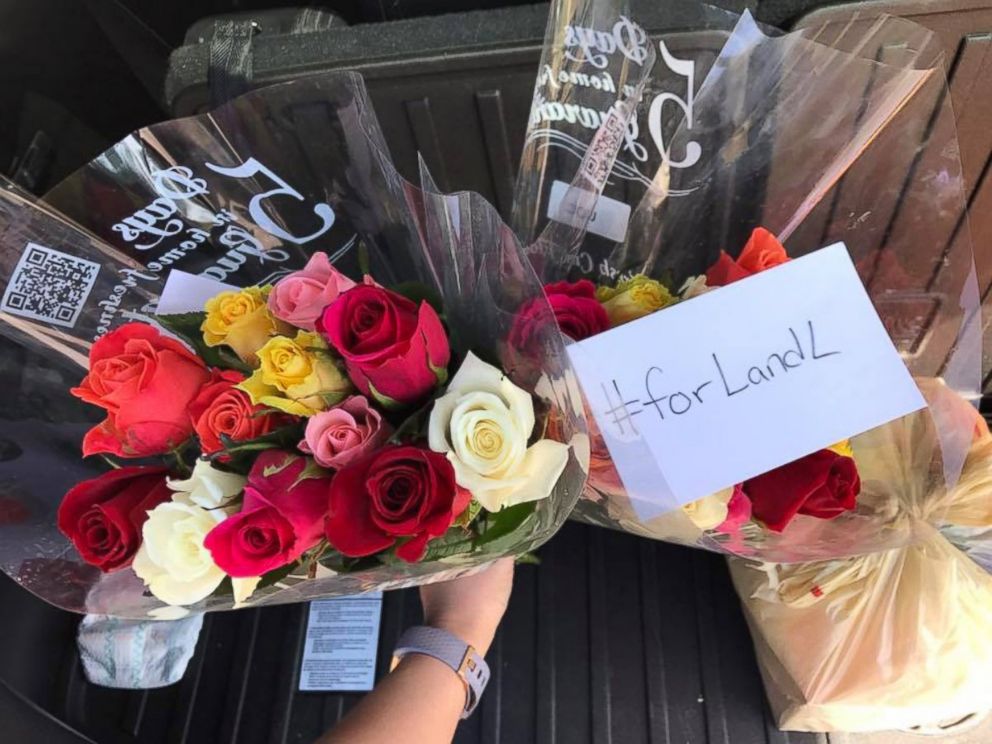 Flick and her kids brought two dozen roses for the residents of their local health and rehab facility, cupcakes to local police, kitten food and puppy chow to the animal shelter, groceries to a local single mom and coffee gift certificates to customers in line, among other gestures.
Natalie Van Holten, a former colleague of Kawulok's from Tampa, Florida, also joined the movement with her daughters, Ella, 4, and Bria, 2.
"I told them we wanted to make other kids happy for Luke and Liam," Van Holten told ABC News. "Even though I didn't get to meet the boys, I followed their journey and they just have a special place in my heart. It's a great way to keep their memory going."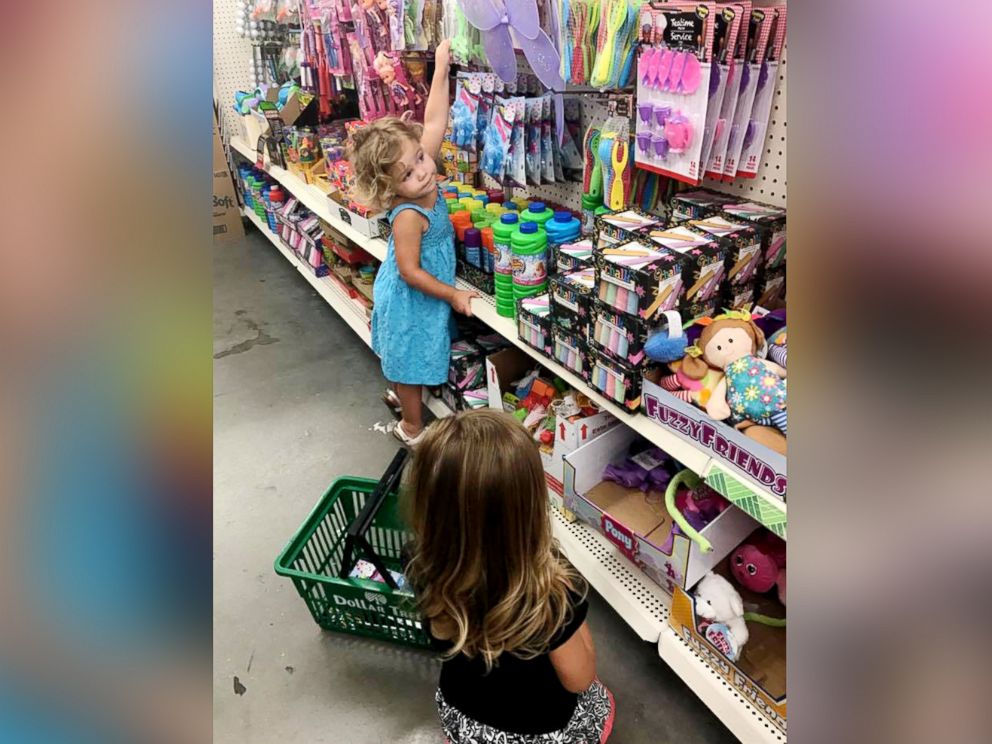 Van Holten and her girls shopped for toys and activities and brought them to three local parks for children to enjoy.
"They were very excited about it," Van Holten said.
Kawulok said she was overwhelmed by this year's response.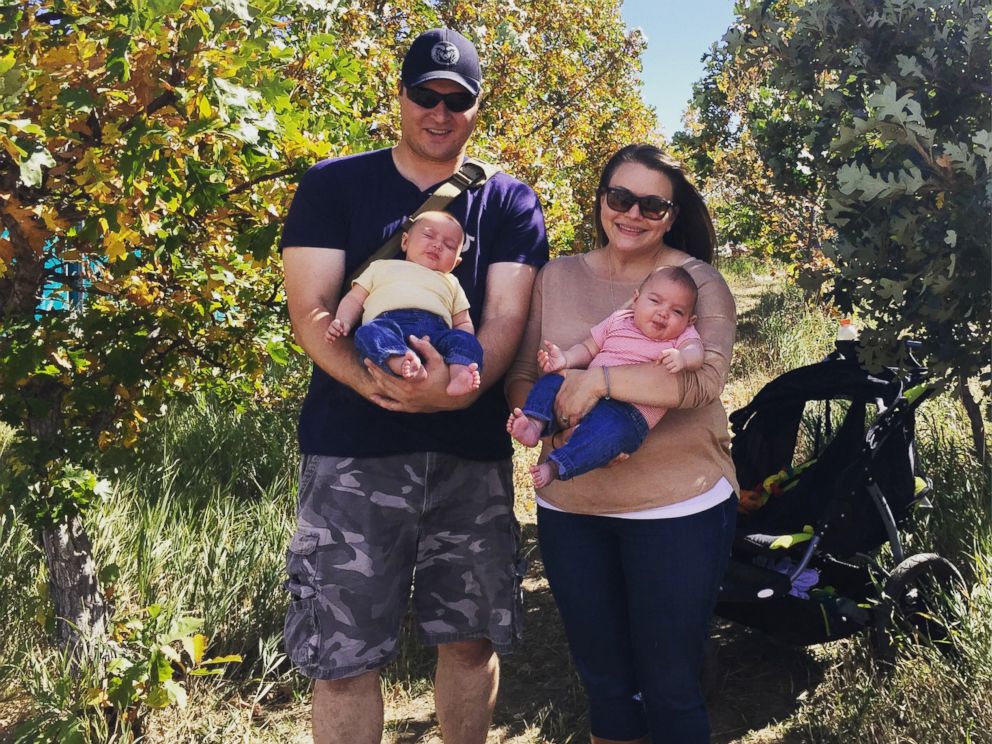 "We're so used to telling the story about the boys, it's hard to reread the story and think, 'This is our life,'" she said. "Seeing [the kind acts] showed me that you don't have to be mad at the world. It's easy to be bitter, but you can make good things happen. It is such a positive thing for us."
On March 6, the Kawuloks welcomed a healthy baby girl, Zosia Luli -- "Lu" after Luke and "Li" after Liam.