— -- After a Rhode Island dad heard that his 6-year-old daughter, who has alopecia, said she didn't love herself because she didn't have hair, he decided to show her how unimportant hair really is.
Dave Sylvaria's wife, Chelsea, told him last week about the troubling conversation she had with their oldest daughter, Riley.
Riley was diagnosed with alopecia, a disorder in which a person's immune system attacks the hair follicles, at just 15 months old, her mother told ABC News.
In a post on Facebook, Chelsea Sylvaria, 33, wrote, "Yesterday I was joking around with Riley and telling her everyone I loved."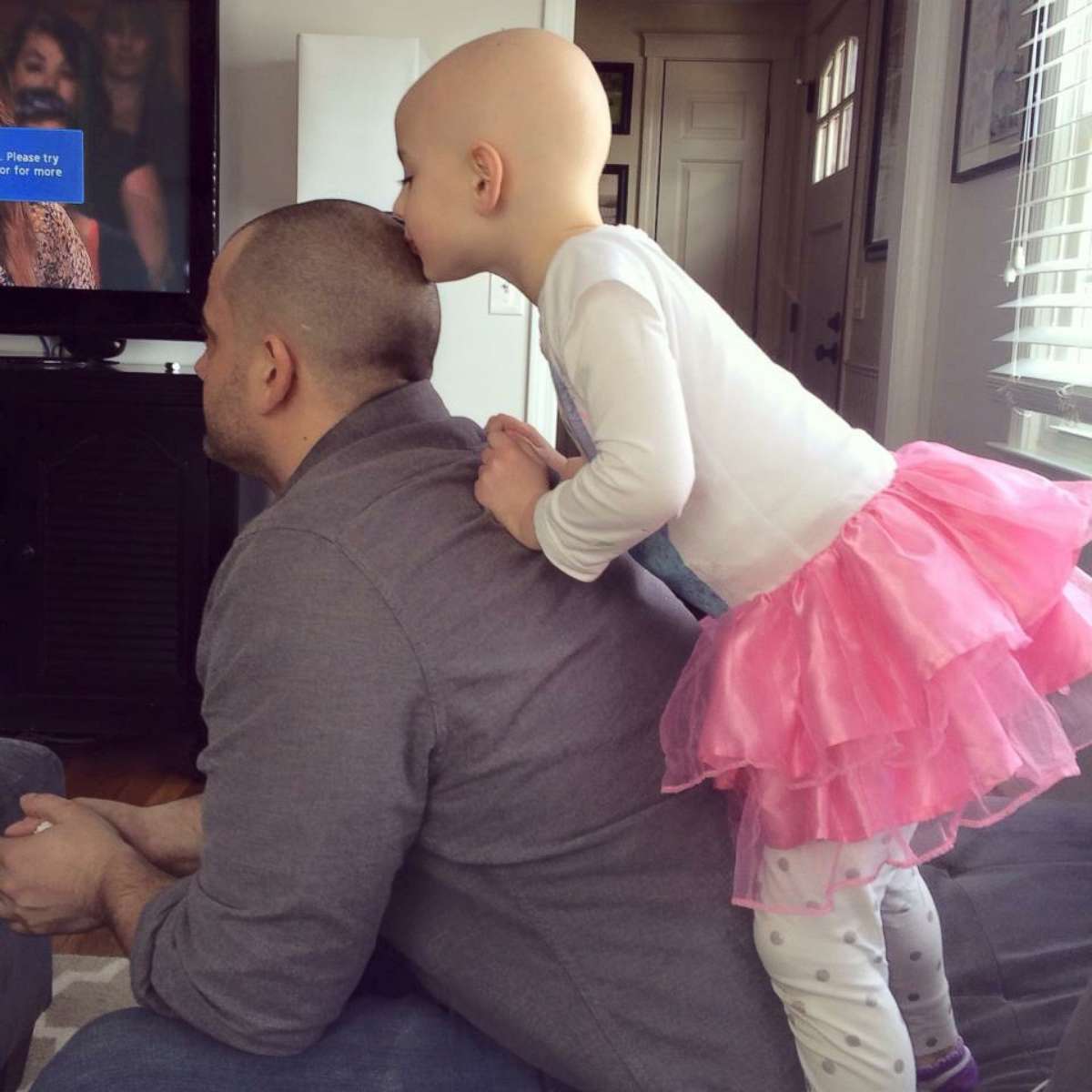 "Riley then looked at me and went, 'And do you love yourself???' I immediately said, 'Of course I do, you always have to love yourself! Do you love yourself???' And she responded very softly, 'No,'" the Bristol, Rhode Island nurse continued.
Chelsea Sylvaria told ABC News she called her husband immediately to tell him what happened. And although they were about to head out to celebrate their wedding anniversary that night, Dave Sylvaria, 41, wanted to talk to his daughter about what she had said.
In a video that has since gone viral on Facebook with more than 500,000 views, Dave Sylvaria asked his daughter, "How come you feel that way, huh?...You shouldn't say things like that kiddo. You're a very special girl."
"Hair doesn't matter, OK?" he continued. "I love you the same no matter what."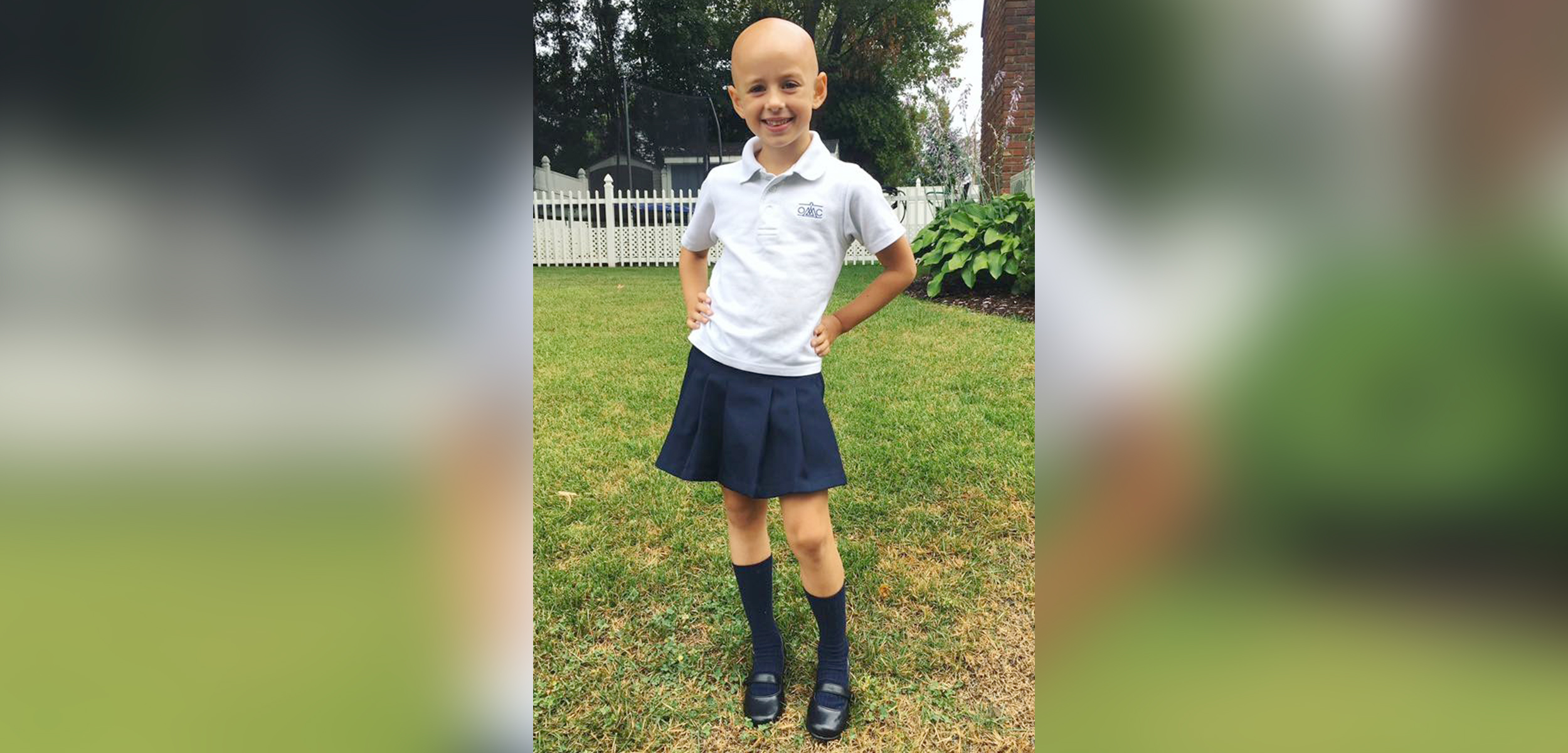 On the fly, Dave Sylvaria asked Riley if she wanted him to shave his head. Immediately, she began smiling. The father then shaved off all of his hair as Riley Sylvaria smiled at his side.
The cruise ship captain told ABC News in a statement that he didn't put "a lot of thought" into offering to shave his head to cheer up his daughter.
"It was one of those moments as a parent, especially a parent with a child who has to deal with adversity for one reason or another, that you don't think, you just do," he continued. "Words are a powerful thing but sometimes actions speak louder than words."
Dave Sylvaria said hearing that his eldest daughter didn't love herself was particularly hard on him.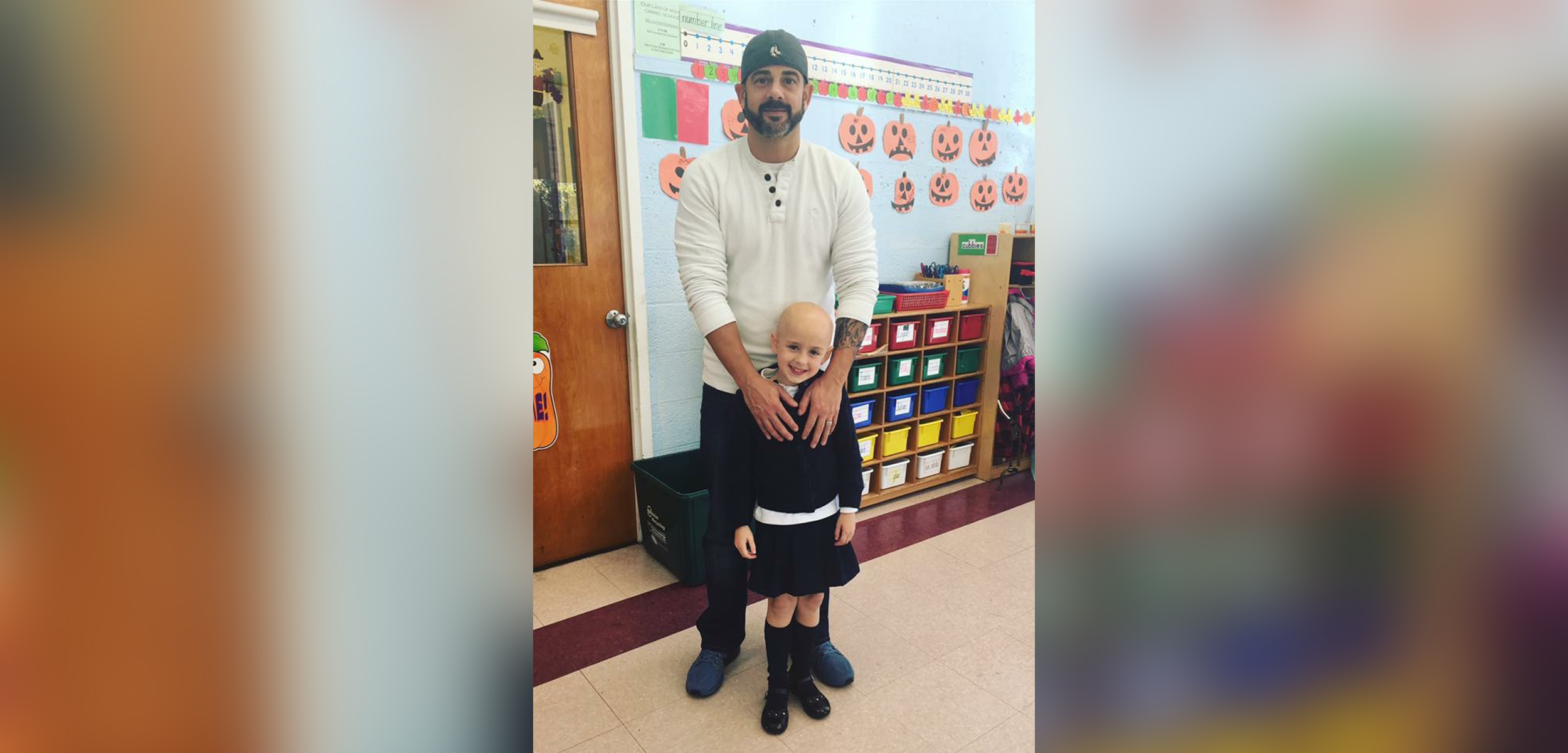 "You never want to hear the words 'I don't love myself' from your child, especially at 6 years old," he said. "I could tell she was sad, I could see that she needed reassurance and in that moment I knew that the solidarity of shaving my head and being bald with her would make it OK."
The father of four said it's important to show he cares for all of his children.
"The most important thing for me is to raise my kids in an environment that they all feel loved, [and] to do everything in my power to ensure, regardless of Riley's alopecia, she knows that to us and so many others, she is the most wonderful little girl in the world," he said.