One little girl's magical mermaid dreams of being "Under the Sea" came true during bath time last week.
Keegan Carnahan, a teen from Tampa, Florida, was helping give her nanny's daughter a bath while the nanny, Jenna Haslam, was busying making dinner.
Haslam's daughter, 3-year-old Alidy Clark, thought Carnahan looked like a real-life mermaid because of her dyed pink hair, so the teen decided to take it one step further by putting on a waterproof mermaid tail she had in her closet.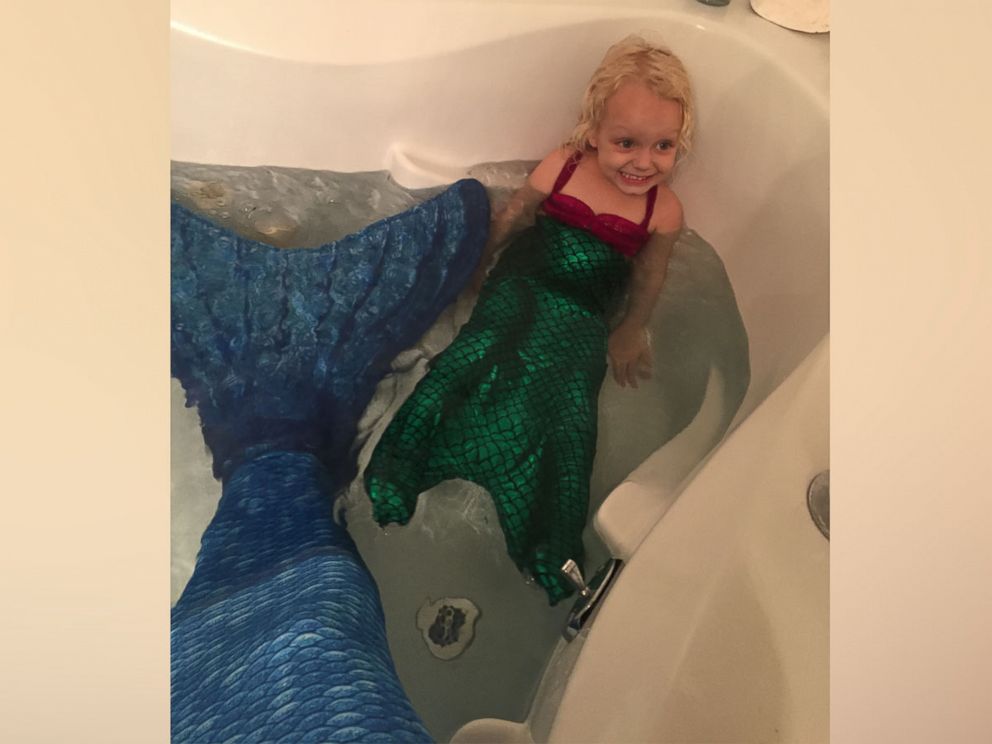 The timing worked out perfectly because Haslam had just ordered Alidy a children's mermaid tail too, and the two quickly flipped and floated their way into "gadgets and gizmos a-plenty" paradise.
"Alidy had decided to wear her mermaid costume around the house and ironically I had gone through a phase a couple years ago and had a mermaid tail in my closet!" Carnahan, 15, wrote to ABC News. "I thought what happened was funny so I was texting my friend Sophia about it and put it on Twitter but I never would've expected it to get this big."
Carnahan tweeted photos of their enchanting mermaid time together on March 22 and it was an instant hit on social media, garnering 15,000 retweets and 25,000 likes.
The girls' sweet bonding time meant the world to Haslam, who said her daughter has been going through a tough time since Alidy's father died in November.
"Since the day he passed, Alidy has decided to wear princess outfits. It makes her feel better, so I think we've gotten every single one," Haslam explained of the costumes. "So the fact she and Keegan found something to bond about … for Keegan to take the time to do that for her meant the world."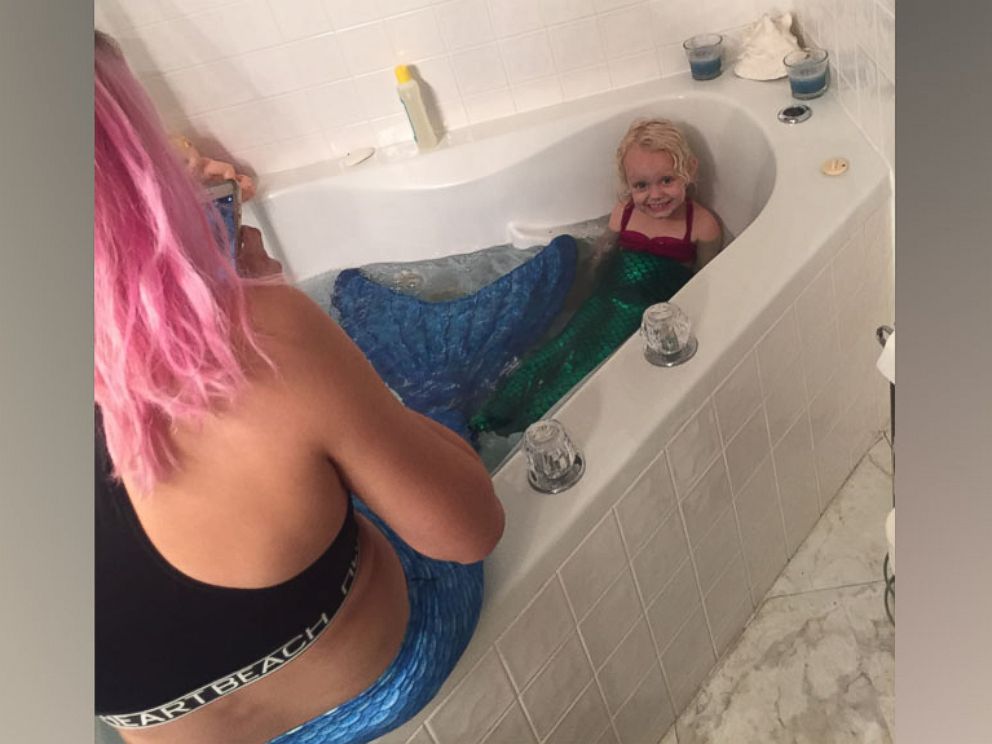 Carnahan, however, was thrilled for the opportunity to brighten Alidy's day while channeling her own inner-mermaid.
"Alidy's dad had passed away a couple months ago and that has obviously been pretty hard for her to comprehend," said Carnahan. "I'm really happy that we were able to have fun and 'dive' into things that make her happy. I really hope to be in her life for as long as possible because she is a really hilarious kid."