— -- A single tweet from a teenage girl proves that even in divorce, there can be great love.
When Morgan Lynn, 17, of Pearland, Texas tweeted a photo of the note her dad sent her mom the day their divorce was finalized, it showed love and respect instead of the contempt that accompanies the end so many couples' relationships.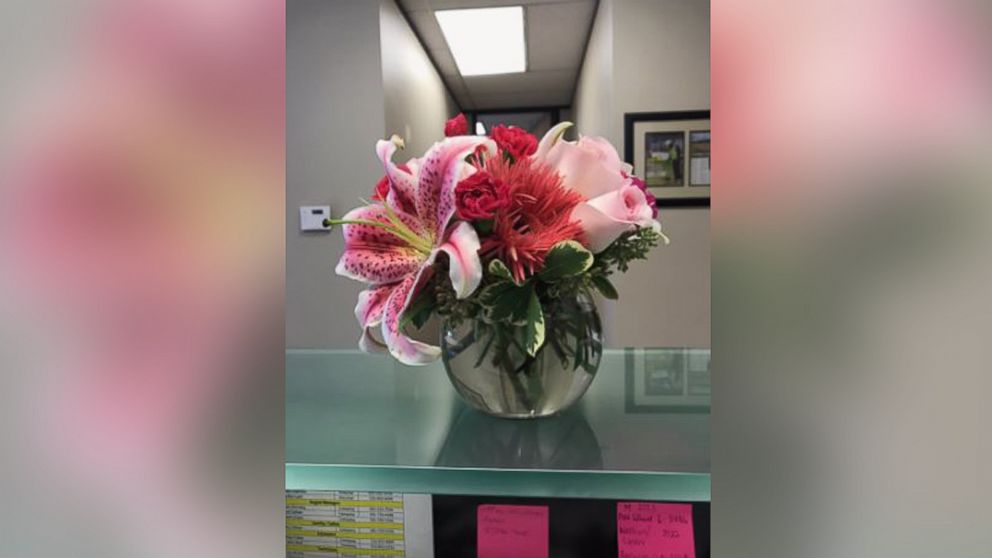 Her father, Jason, sent her mom a bouquet of flowers with the note that simply stated: "Always Gonna Be You. Jason."
"I was upset when I first read the note and immediately started crying," Lynn told ABC News. "My mom said 'I cried when I saw the flowers. I knew that he had been in court that morning to finalize everything and to know he was able to do something to try and make my day better was bittersweet.'"
In a later tweet, the teen clarified the meaning of the words in the note. The couple's wedding song had been "Had Me From Hello" by Kenny Chesney. Then Jason heard the song, "Always Gonna Be You" and sent it to Morgan's mom with the words, "this is our finale."
The lyrics read in part: "I could ask for my forgiveness from the heavens high above ... tell myself my prayers are gonna somehow be enough ... and lay down in some angel's bed convinced I've found the one I'm dreamin' of. But it's always gonna be you ... always gonna be you that I love."
The photo of the flowers and note went quickly viral, with 77,000 retweets and more than 200,000 likes.
"I definitely didn't expect the amount of attention the tweet got." Lynn told ABC News. "I was in shock when I realized that many people were touched by it. I think people saw that true love does exist and you can still be civil with someone even though they're getting a divorce. I know my parents are doing this for me and my siblings, by trying to maintain a lifelong friendship."