— -- Sapphyre Johnson was born a healthy child in Greenville, South Carolina, except for missing some essential features -- her feet, fingers and toes.
Since she was three months old, Sapphyre, 3, has been a patient at Shriners Hospitals for Children, where her mother, Ashley Johnson, said she's had multiple surgeries to be fitted for prosthetic feet. But for her last visit, Johnson told ABC News, Sapphyre got to leave the hospital with much more than new prosthetics.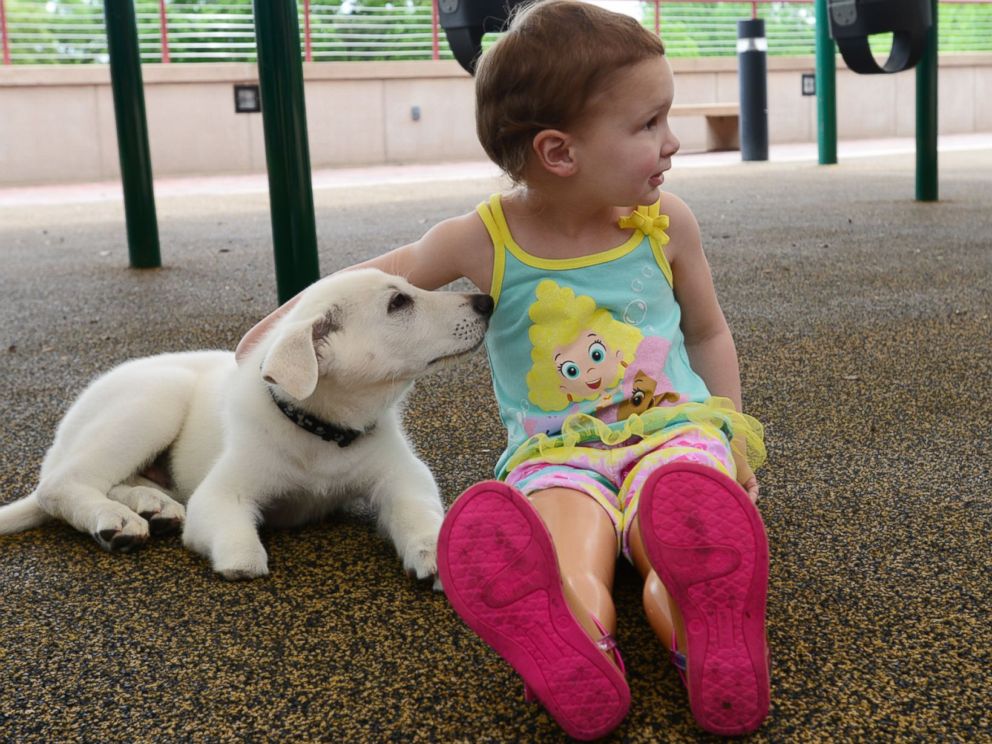 "It was two weeks ago when were told that an owner had contacted the hospital about a puppy who was missing one front paw," said Johnson. "She wanted him to grow up with a child who had similar circumstances."
After showing Sapphyre a photo of the puppy, Johnson said her toddler fell in love.
"Sapphyre immediately noticed that he was missing a paw," she said. "She said, 'He has a foot like mine.'"
The dog's breeder, Karen Riddle, said that the 9-week-old White German Shepard was born in a litter of nine puppies and was the only one missing a paw.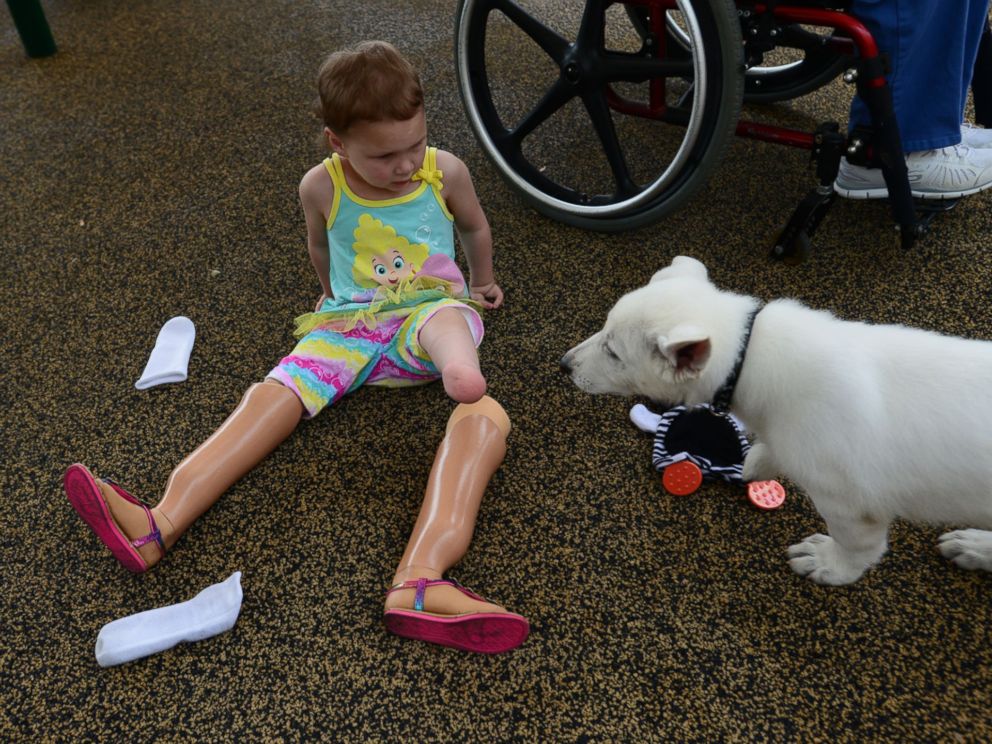 For that very reason, Riddle said she decided to name him Lt. Dan, after the character from the popular film "Forrest Gump" who lost both his legs.
"The movie is a heartwarming, loving story, so I said, 'You're just like Lt. Dan. It just suited his personality."
Because of Lt. Dan's calm demeanor, Riddle coordinated with Shriners to hand him off to Sapphyre as a therapy dog. Sapphyre and Lt. Dan went home together Monday.
"It was awesome yesterday," Riddle said. "We said, 'Sapphyre show him your feet' and, oh boy, she threw off her prosthetics and her socks and said, 'Look!' Then Lt. Dan put his paw up at the exact same time."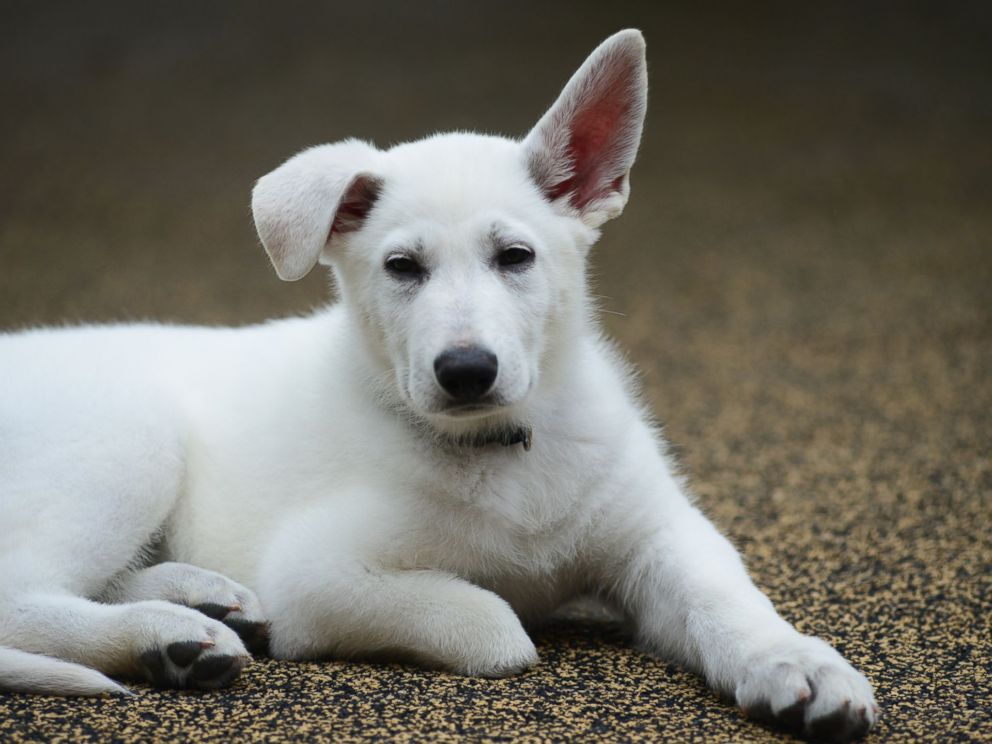 Although they've only been pals for 24 hours, Johnson said Sapphyre and Lt. Dan make the perfect pair.
"He follows her every step she takes, everywhere she goes," said Johnson. "It's like they've known each other forever.
"We always want Sapphyre to know that being different is not bad," she added. "People, even pets, no one is exactly the same. That would be boring. I think it's good for her to see that."