Texas woman uses her coupon clipping skills to help hurricane survivors
"I'm here, I'm real. This isn't a joke. If you need supplies, let me know."
September 12, 2017, 5:05 PM
— -- Kimberly Gager of San Antonio, Texas, admits she has a couponing addiction -- but in Hurricane Harvey's wake, she's putting her shopping hobby to good use to help those who lost property in the storm.
"I just really want people to know, 'Hey I'm here, I'm real. This isn't a joke. If you need supplies, let me know,'" Gager, 39, told ABC News of the stacks of diapers, baby wipes, baby food, shampoo, deodorant, toilet paper, detergent, toothpaste and other personal hygiene supplies lining her garage.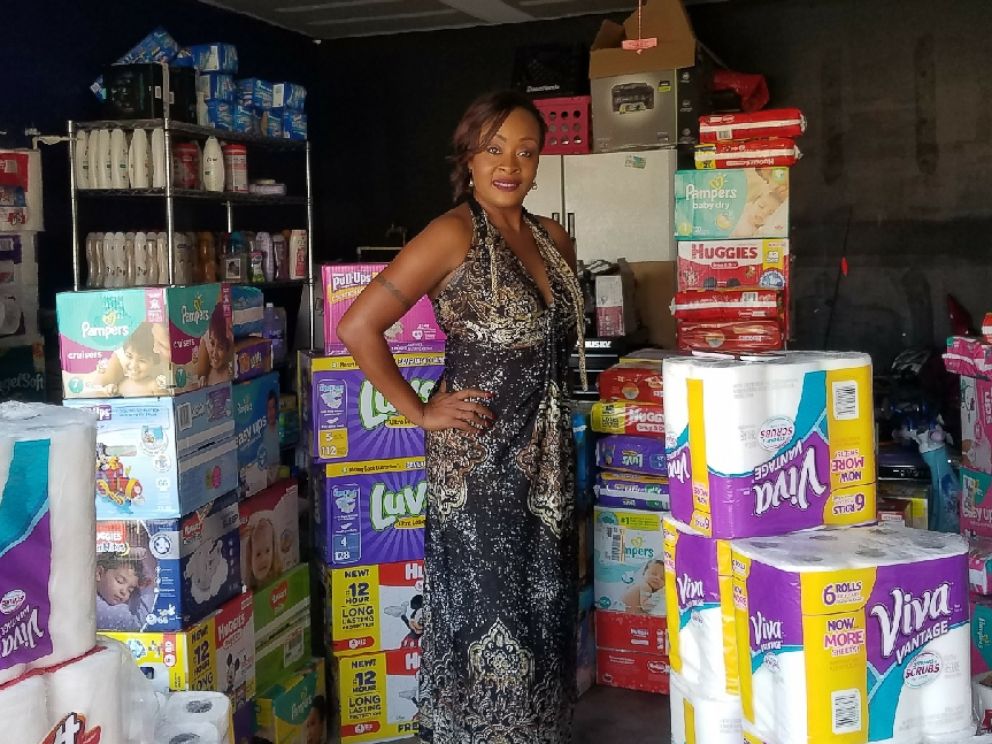 Gager said she thinks she's helped nearly 30 different groups of people or families who've stopped by her home to pick up goods after hearing of her generosity by word of mouth or on Facebook.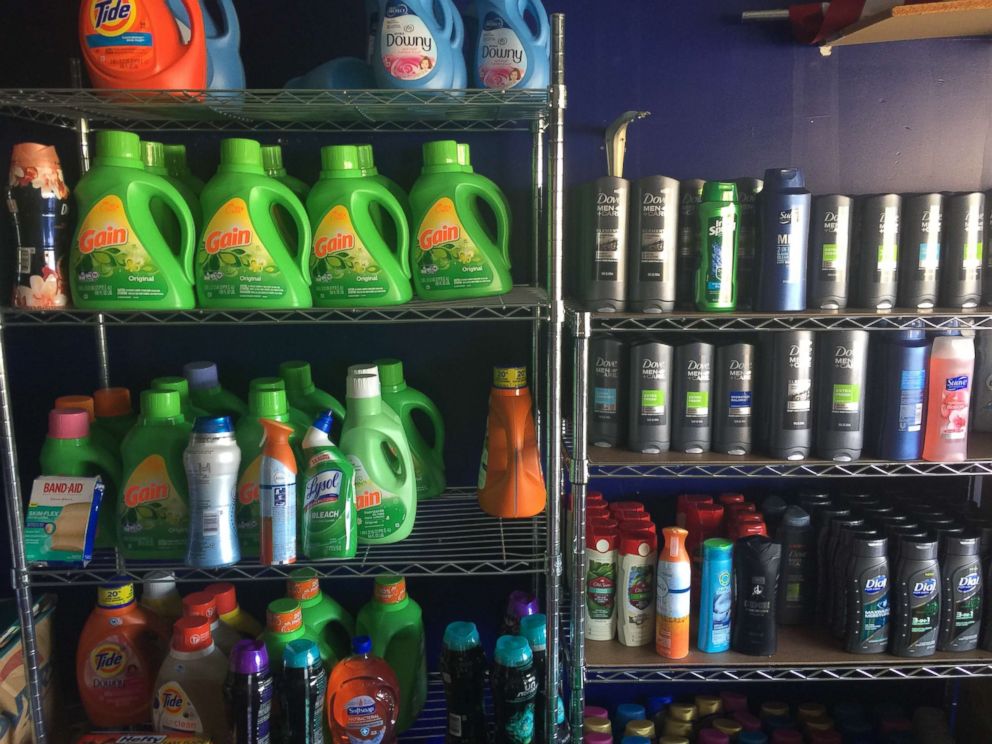 She's also making personal deliveries to those displaced from the storm in nearby hotels.
Bridget Martinez and her family from Ingleside, Texas, are personally benefiting from Gager's extra supplies. Martinez said she's blown away by her kindness.
"I looked her up on Facebook, sent her a message this morning, and she responded right away. Two hours later, here she is," Martinez, 30, told ABC News of connecting with Gager. "I am very grateful. These are necessities that we don't have the cash for right now. I've gone to a church for help but we didn't get as much there as she's helping us."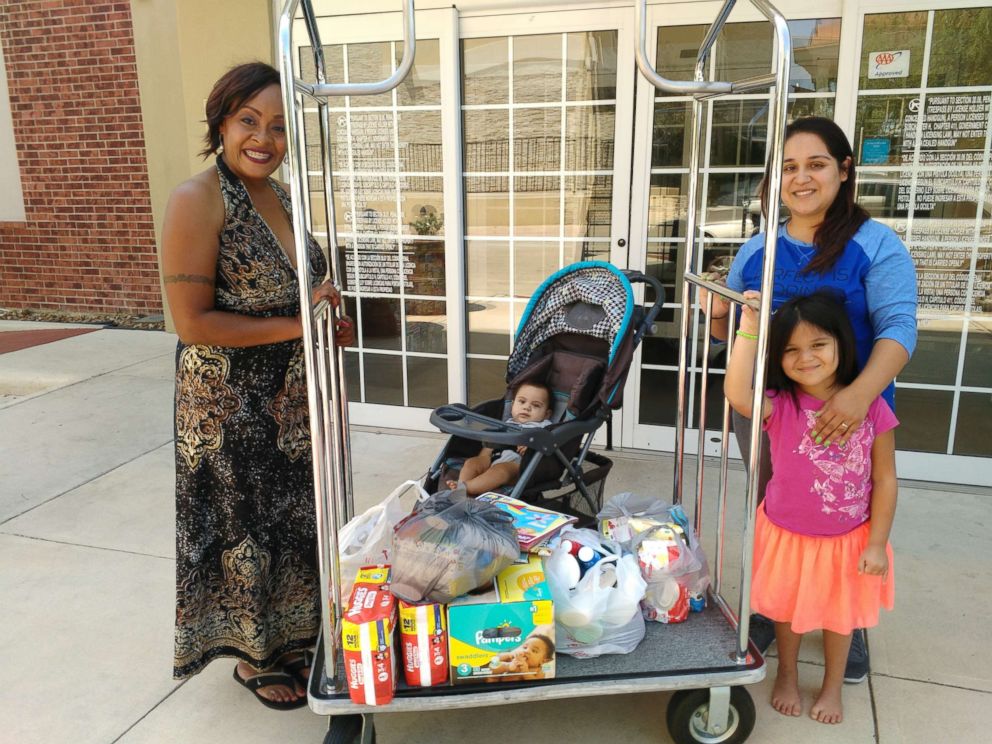 Martinez, a mother of five, said she's been home to survey the damage several times since the storm.
"The entire ceiling collapsed," she said of their four-bedroom house. "Our house on the outside looked fine, but everything from the top of the inside came down. 50 percent of our stuff is gone. The master bedroom, my son's room and the kitchen all fell in."
Martinez said her husband went back to work last week, and FEMA denied them housing and rental assistance.
"Right now they're just helping with our hotel cost," she said, adding she has no idea what they're going to do in two weeks when their hotel costs are no longer covered.
But for now, she's just looking forward to the small joys in life: diapers for her children, and shaving her legs.
"I'm completely grateful. I hope God blesses her in every way possible," Martinez said while fighting back tears. "This is awesome."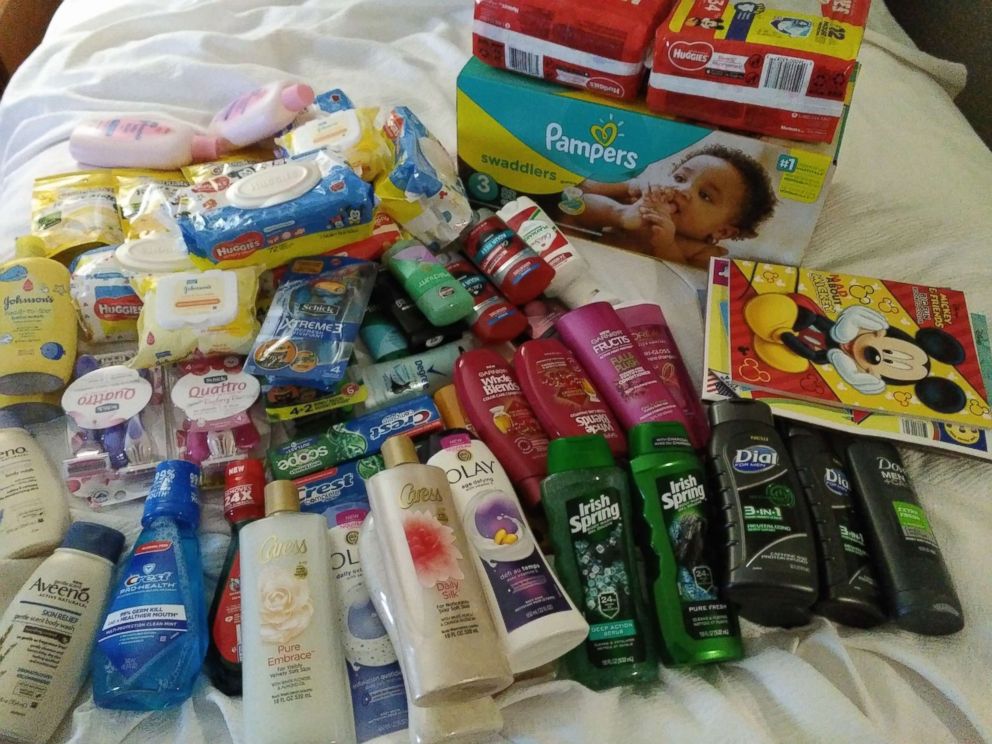 Gager was inspired to offer up her arsenal of supplies after Harvey hit southeast Texas because she lived through Hurricane Floyd in 1999, losing her entire home in Newport News, Virginia. She said she knew the feeling of loss and devastation firsthand.
"It was horrific. I lost everything in the flood. I was living in military housing at the time because I was in the Navy. The entire apartment complex was flooded," she recalled. "I was looking at all the stories and pictures of houses and everything under water in Harvey and knew I had to do something."
Gager said in Harvey's wake, she kept seeing people's pleas for diapers, wipes, formula and other baby supplies on social media and thought to herself, "I can do that!"
"I said, you know what? I can put these coupons to good use," she said of the baby supply coupons she'd normally pass up. "I don't have babies, so I usually throw those away. But I can go buy this stuff for them and put it to good use."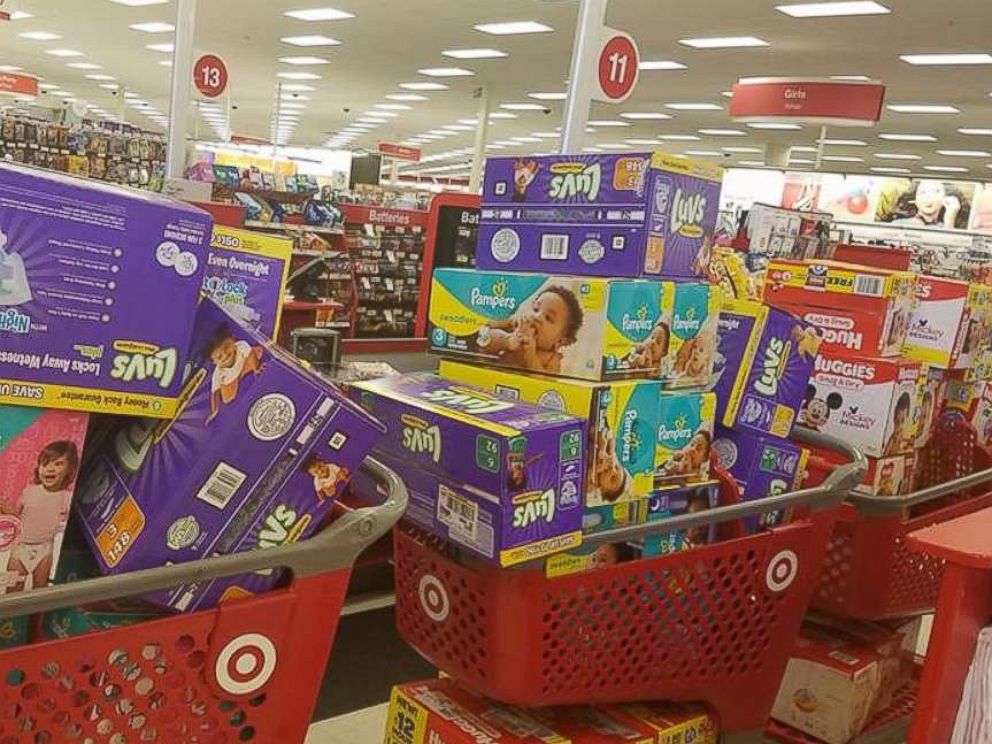 That's exactly what she did, and it proved so helpful, people in the community started reaching out to make personal donations for her to go shopping for more.
"As long as the donations keep coming, I'll keep buying," Gager wrote on Facebook.
Carolyn Wellons, one of Gager's close friends who has also been on the receiving end of her generosity, told ABC News that Gager "just has that nature."
"I keep telling her it's her calling and she doesn't realize it yet," said Wellons. "You don't even have to ask. If she hears it or feels it, it's done."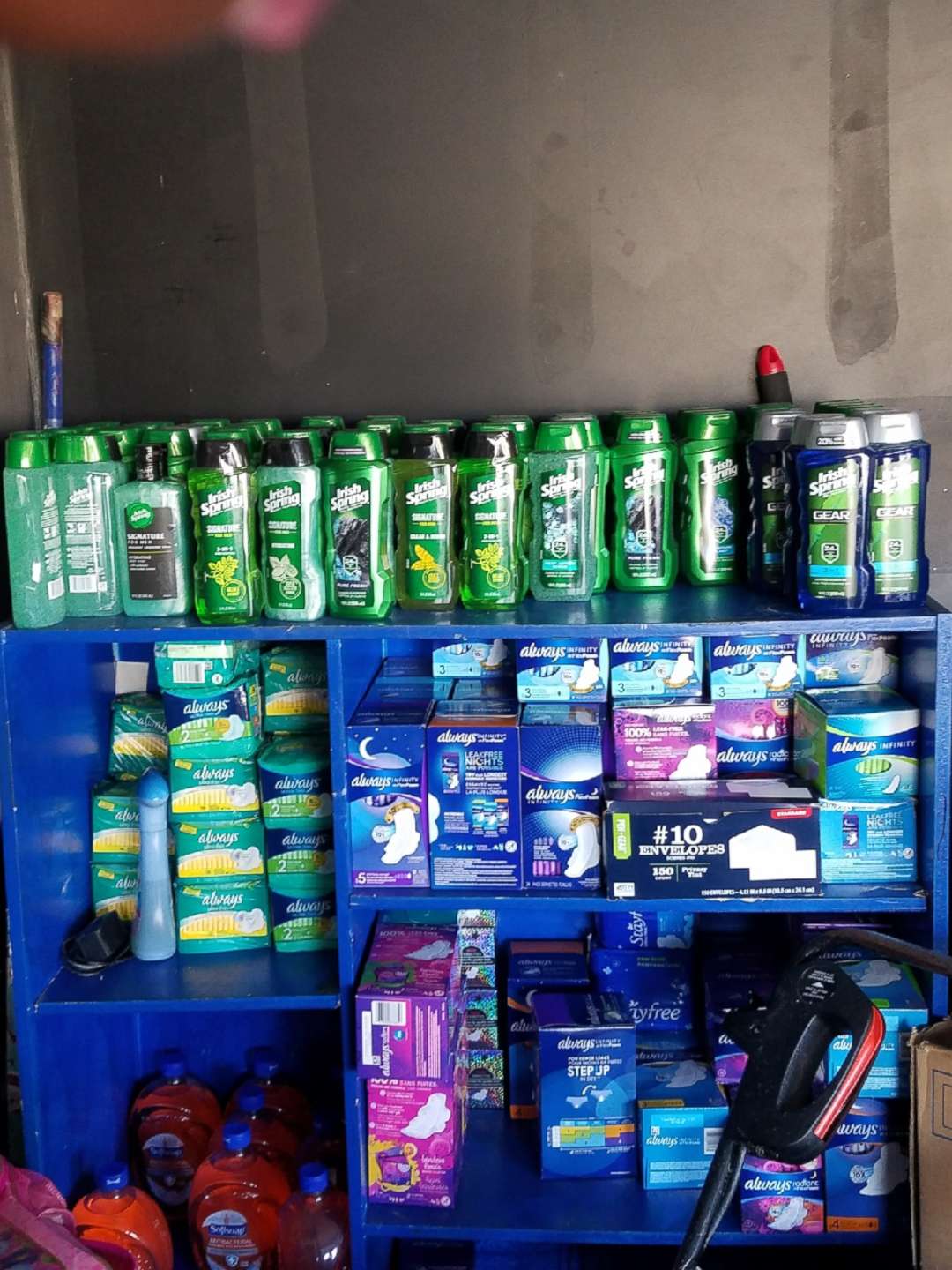 Now Gager is wanting to extend her generosity to people affected by Irma.
"This is a stretch, but anybody know of Irma evacuees in the San Antonio area? Tell them to hit my inbox," she wrote on her Facebook page.
And she has no plans of slowing down anytime soon.
"I don't plan to cut it off until I know that people are OK," said Gager. "Something as small as a bottle of body wash, stick of deodorant or a tube of toothpaste, I know how that felt during hurricane Floyd, and people are so grateful for that."