Thanksgiving in Space: How Astronauts Enjoy Their Holiday Meal
One astronaut says it's just as tasty as Turkey day on Earth.
November 21, 2016, 11:43 AM
— -- Thanks to one U.S. college, astronauts can enjoy a Thanksgiving meal in space that's just as delicious as their families are having back on Earth.
Scientists at the Space Food Research Facility at Texas A&M University have made holiday food items available like sliced turkey, candied yams, apricot cobbler and more, a representative from the college said.
Dr. Bonnie Dunbar, a retired NASA astronaut and current professor at A&M's Department of Aerospace Engineering, told ABC News that although they come in a pouch, the "dishes" taste like any traditional, Thanksgiving meal.
"For many of them [in space], this is kind of a way to connect back to Earth as well," she said. "Meal times, whether you're in space, whether you're exploring or traveling, a special occasion like this takes on a great deal of psychological importance as well -- it's a time of rest, relaxation and camaraderie. So, it was fun to taste all of these Thanksgiving dishes."
Dunbar has been on five trips to space for a total of 50 days. She has eaten many meals in space, but this was her first time tasting the Thanksgiving-themed food items. In space, Dunbar said her go-to snack was peanut butter and jelly on a soft, flour tortilla.
Food in space has come a long way since humans traveled to the moon 50 years ago, she said.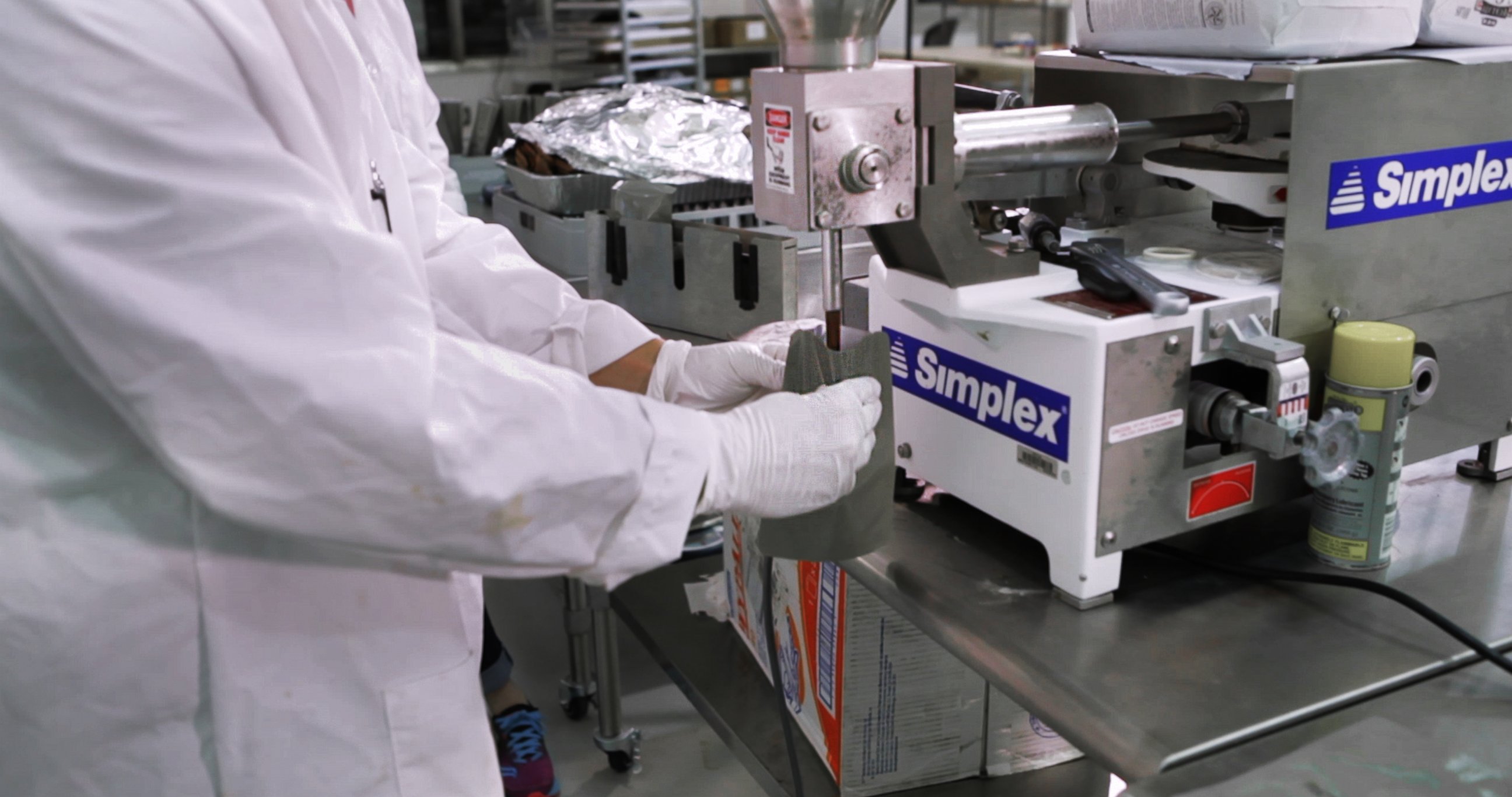 "Food was there for nutrition, but it was most often out of tubes and wasn't always that tasty," she said. "It's not just about the preservation of the food; now the taste is really extraordinary. The shrimp tastes just like shrimp cocktail with cocktail sauce, you couldn't tell the difference."
The facility at Texas A&M produces MRE (Meal, Ready-to-Eat) pouches to hold the food. The pouches give the food a very long shelf life after they're prepped, packaged, heat-sealed and sterilized.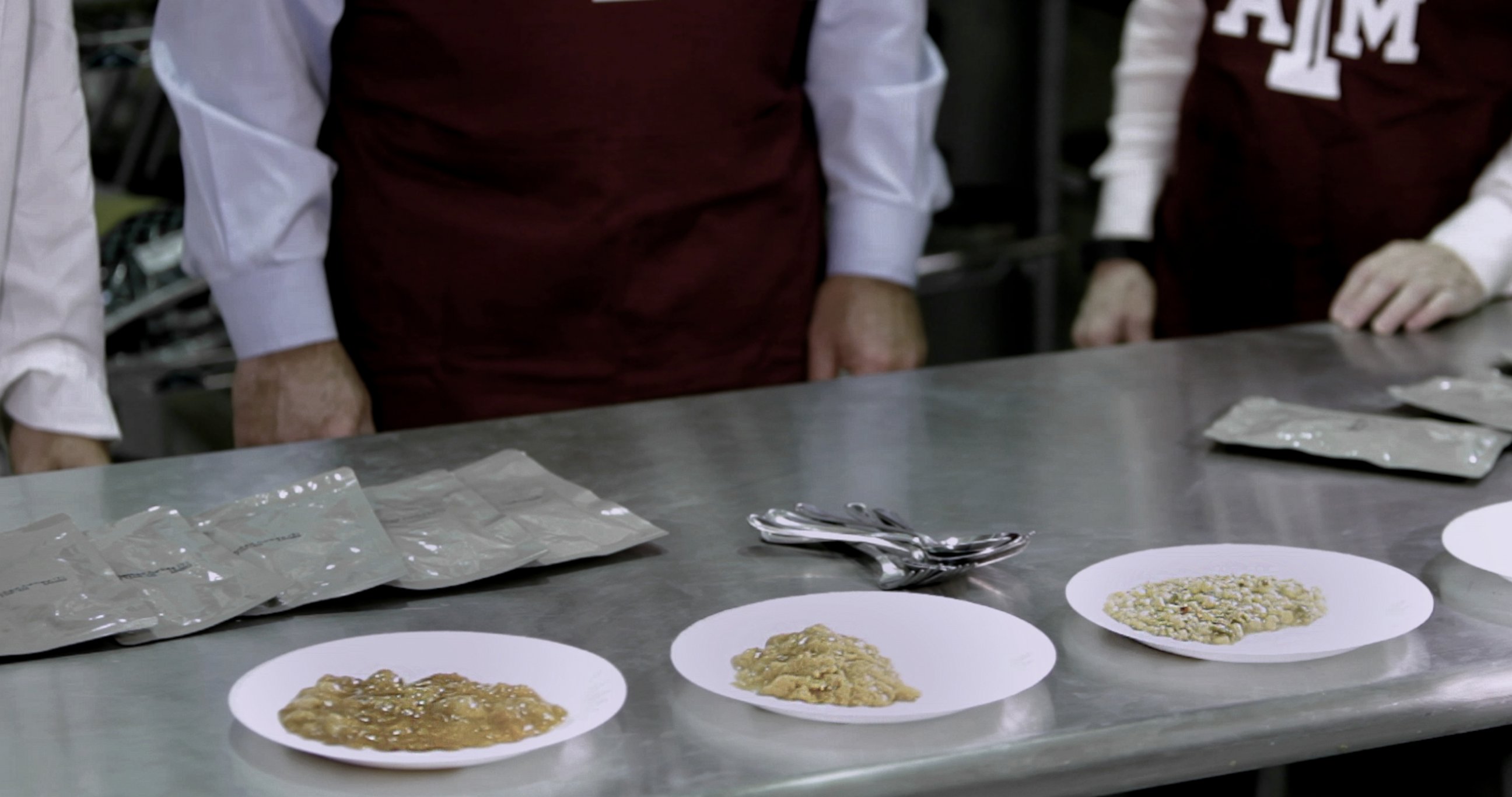 Before their flight, astronauts will go to the kitchen at the Johnson's Space Center in Houston and taste test all the food provided. They then decide which meals they'd like to bring on their mission. Food is heated up in a galley oven and eaten out of the corner of the pouch. Otherwise, the food is floating in the weightless environment.
Astronauts traveling during Thanksgiving are celebrating the holiday by eating sweet potato, corn, and of course, turkey, which Dunbar said tastes like the real thing.
"The meats are really great," she said. "It's just like Thanksgiving dinner."