— -- In honor of Veterans Day, ABC News is recalling some of the most heartwarming military stories we've covered in 2017.
Both active-duty service members and veterans made headlines for touching homecomings, surprise marriage proposals or other emotional and uplifting moments.
Here are some of those stories as the U.S. marks its 98th Veterans Day.
92-year-old Marine uncle serves as bride's 'something blue'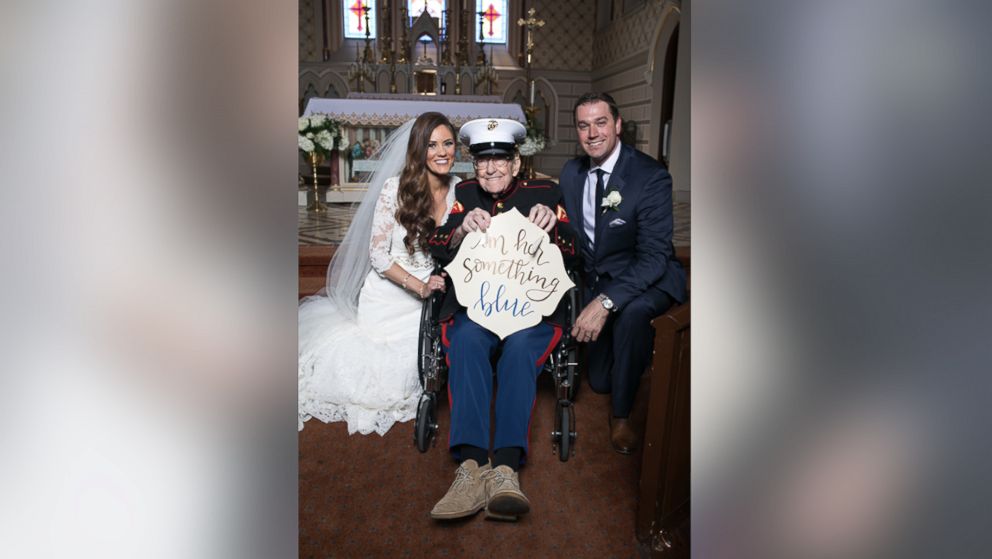 Alison Ferrell's "something blue" at her May 13 wedding in Cape Girardeau, Missouri, was her 92-year-old uncle, Bill Lee Eblen, who wore his Marine dress blues.
"From the moment I got engaged I knew I wanted to include my uncle Bill in a special way," Ferrell, 30, told ABC News. "I come from a family where we were taught to have the utmost respect and admiration for the armed services and honoring him as the 'something blue' just seemed like the natural choice."
US soldiers in Afghanistan shoot pink confetti to reveal gender of fallen comrade's baby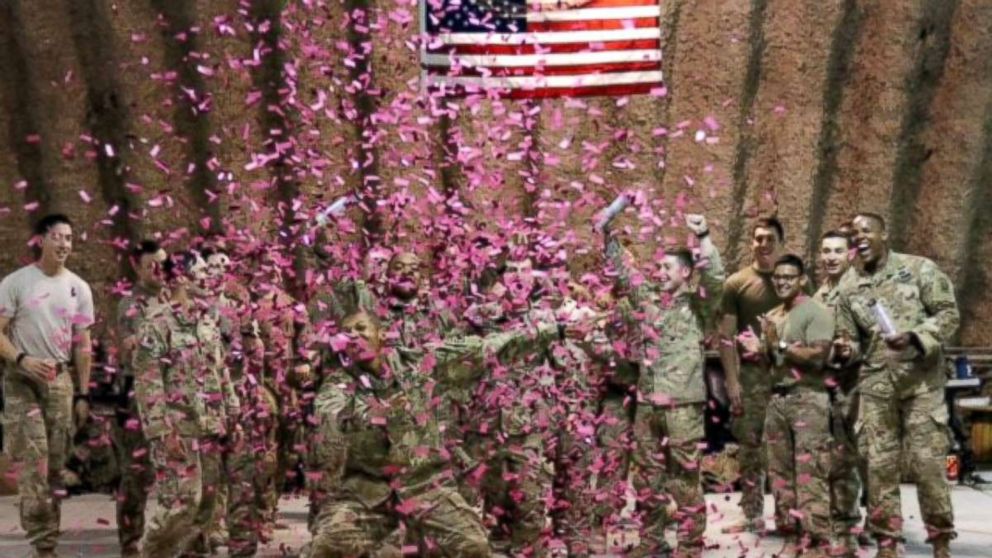 Britt Harris' husband, Chris Harris, died while deployed with the U.S. Army in Afghanistan just one week after his wife told him she was expecting their first child. In order to keep Chris Harris's fellow soldiers close to their child, she decided to let them be the first to reveal the gender.
The soldiers filmed themselves opening the poppers in Afghanistan in front of an American flag.
After a 3-year engagement, bride surprises Marine veteran with stunning wedding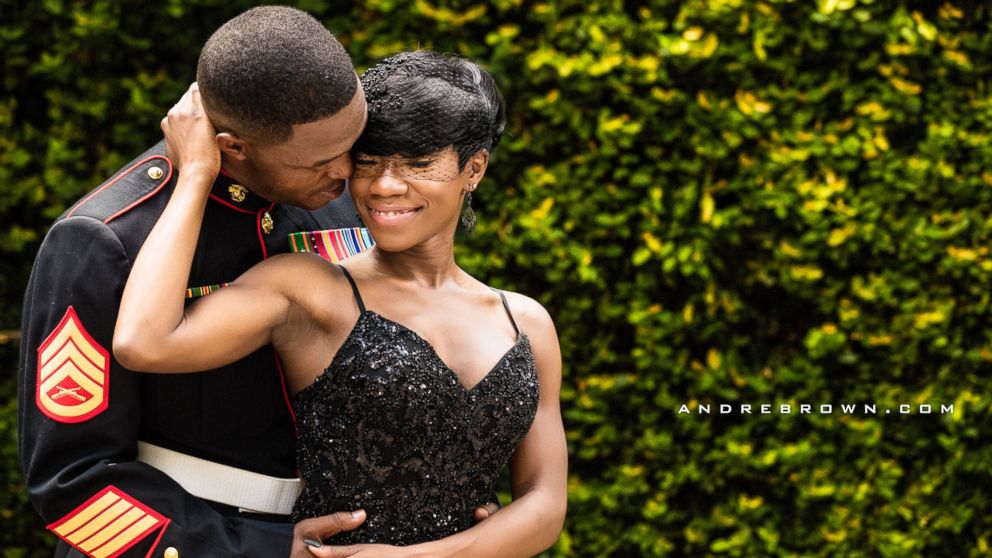 Nakita Brown and Rymario Armstrong, a Marine veteran, had been engaged for three years before they finally tied the knot in a beautiful wedding ceremony in Beaufort, South Carolina, on July 4. The catch? The entire thing was a complete surprise for her groom.
"I was actually calm. I thought I'd be nervous and crying, but I was ready for it to happen and to marry him," Brown, 30, told ABC News of the long-delayed nuptials.
Girl, 12, surprised at dolphin show by military dad home from deployment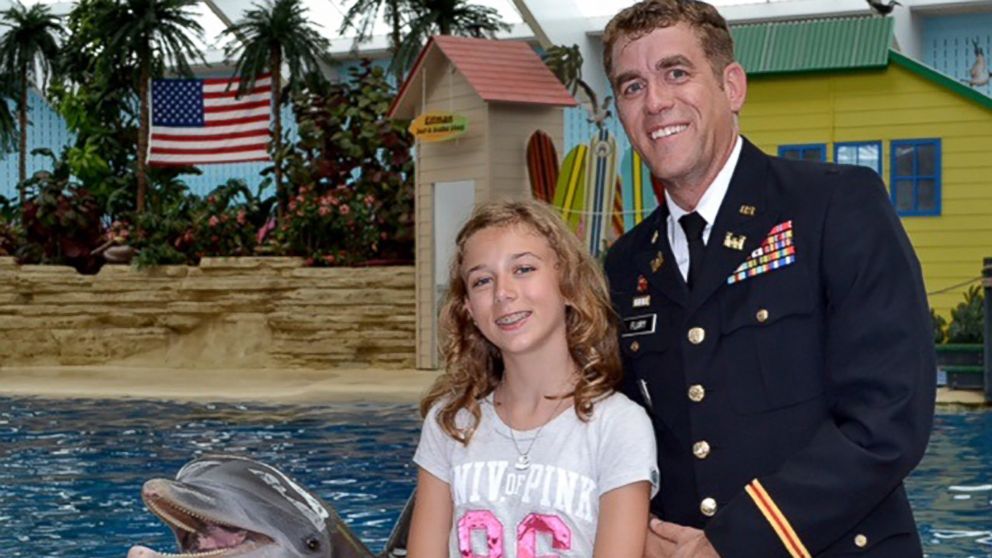 Kristi Flury, 12, thought she was on a mom-daughter date at Chicago's Brookfield Zoo when she and her mom sat down to watch the zoo's dolphin show.
When Kristi, of Sycamore, Illinois, was chosen to participate in the show, it became a dream fulfilled. Kristi's dad, Josh Flury, a captain in the U.S. Army Reserves, surprised her after a nine-month deployment to Kuwait.
Marine dad surprised with magical tea party photo shoot with 4-year-old daughter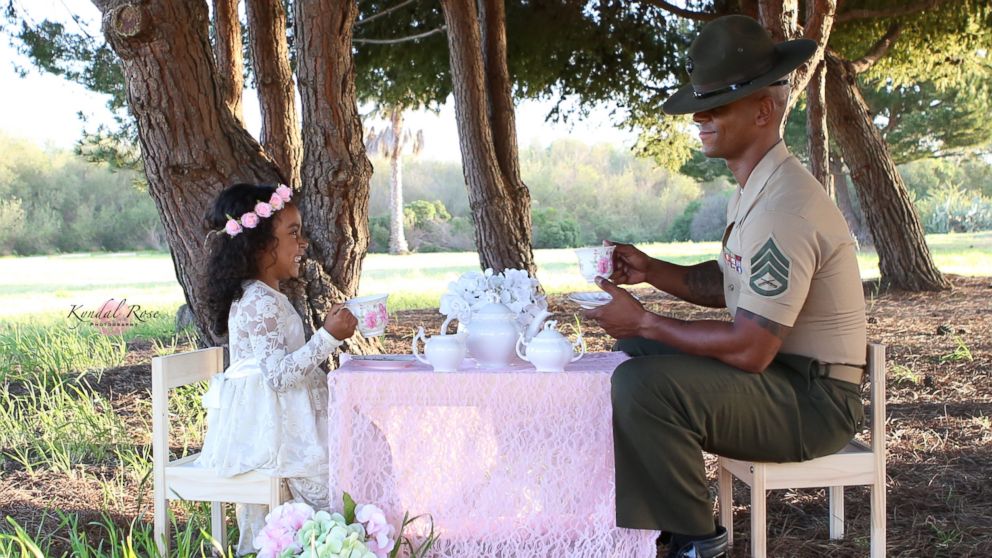 This military father had a very magical tea party with his 4-year-old daughter, Ashley, and the special moment was captured on camera.
"My husband had no idea what was going to happen until we showed up to the shoot," Lizette Porter told ABC News of her husband Keven Porter, a U.S. Marine Corps drill instructor. "He was hesitant at first but after a little talking I was able to convince him. He would do anything for Ashley."
Navy wife hides pregnancy from deployed husband, reveals surprise at his homecoming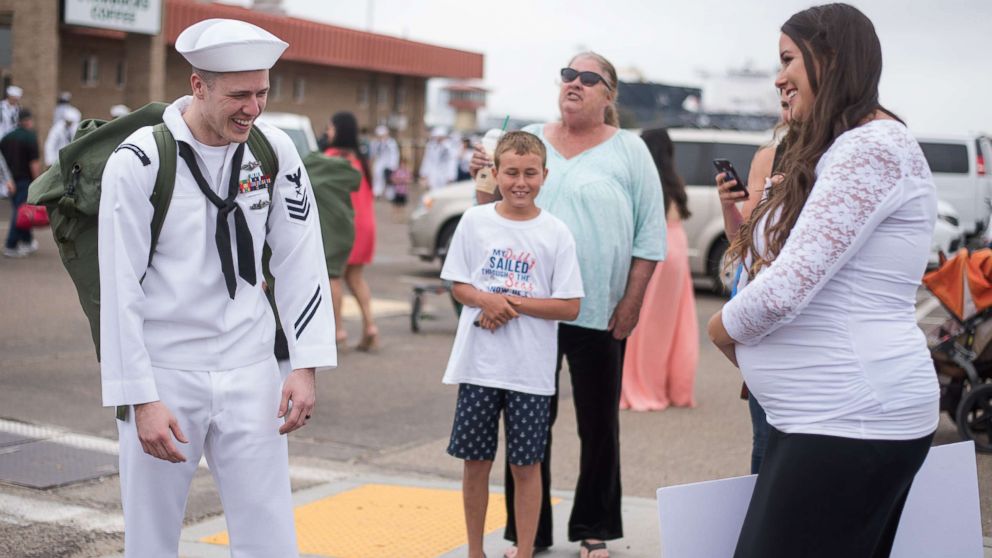 Navy seaman Chris Daugherty came home from deployment on June 23 to hugs from his children, but he got a bigger surprise when he saw his wife, Natasha. She had a baby bump.
Natasha Daugherty, of Temecula, California, had hidden her pregnancy from her husband for six months while he was aboard the USS Carl Vinson.
"I found out about a week after he left. I didn't believe it," Natasha, 28 told ABC News.
Marine surprises girlfriend on snowy doorstep to pop the question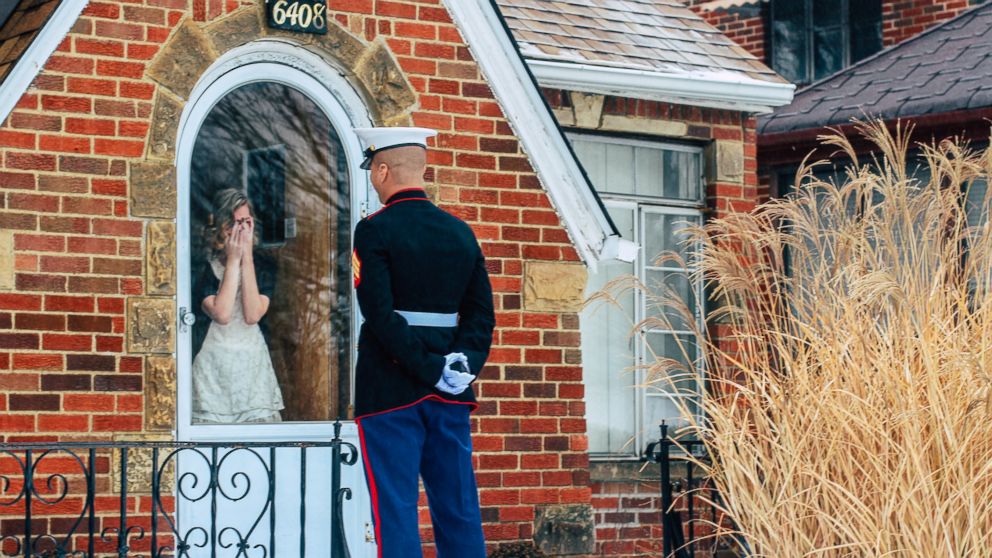 Marine Jon Trommer, adorned in his dress blues, surprised his girlfriend, Mandy Wehe, on the snow-covered doorstep of her parents' home in Parma, Ohio, to pop the question.
She had no idea he was home from being stationed at Marine Corps Air Station Miramar in California, let alone with a diamond ring.
"It went really smoothly," a relieved Trommer told ABC News. "It was so hard to keep the secret from her."