— -- An Ohio wedding photographer managed to capture a show-stopping moment that left wedding guests in tears, and it did not involve the bride.
Photographer Delia Blackburn was preparing to photograph the bride, 21-year-old Brittany Peck, walk down the aisle at her Elyria, Ohio, wedding last Saturday, when Peck's biological father, Todd Bachman, stole the show.
Bachman, who split from Peck's mother in 2000, drove his daughter down to the aisle at the outdoor ceremony in a decorated golf cart. When they got to the moment that he was supposed to walk Peck down the aisle, Bachman instead left his daughter at the golf cart.
Bachman walked down the aisle by himself to grab the hand of Peck's stepfather, Todd Cendrosky, who was sitting in one of the first rows with other family members. Cendrosky married Peck's mother in 2003 and had helped to raise the bride.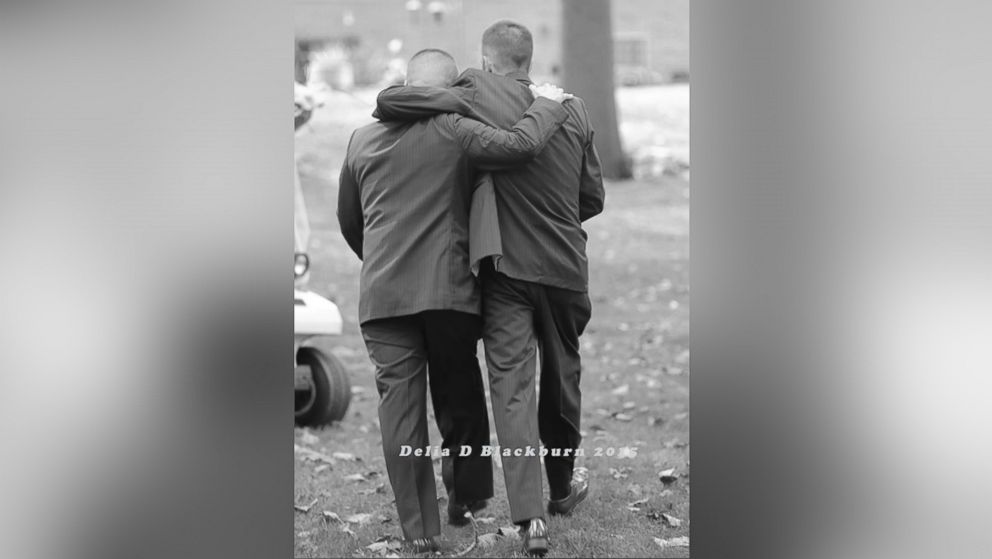 "I'd always known that I wanted both of them to walk me down the aisle but I had no idea how to tell my dad," Peck told ABC News from her honeymoon in Tennessee. "I finally just built up the courage to call him about two weeks before the wedding and said, 'I really need to talk to you.'"
"He said, 'You don't have to say anything more. I already have a plan for everything. I know what you want. Don't you worry about it. I've got it covered,'" Peck recalled.
Peck's dad, Bachman, kept his plan to bring Cendrosky to also walk Peck down the aisle close to his heart, telling no one, including the bride.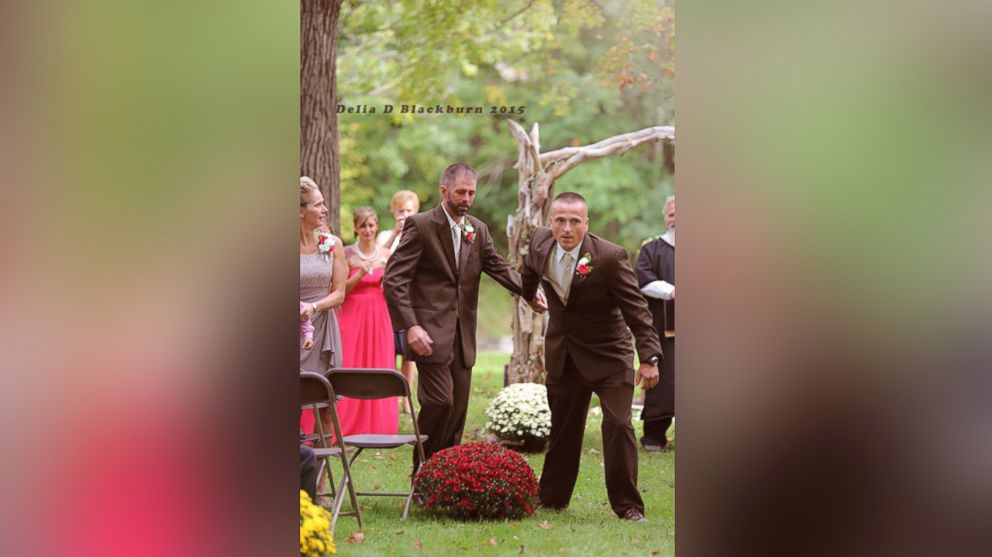 "I gave them both a big hug and it was such an emotional time in my life," Peck said of her own reaction.
The moment was even more touching because Peck's parents had been locked in a custody battle for much of her childhood.
"My parents could not agree on custody of me and my little sister," she said. "I had my own lawyer and it was very, very bad. It could be a Lifetime movie with all that we've been through."
Peck says her two "dads," as she calls them both, now, years later, get along fine, but the decision of who would walk her down the aisle had been weighing heavily on them all.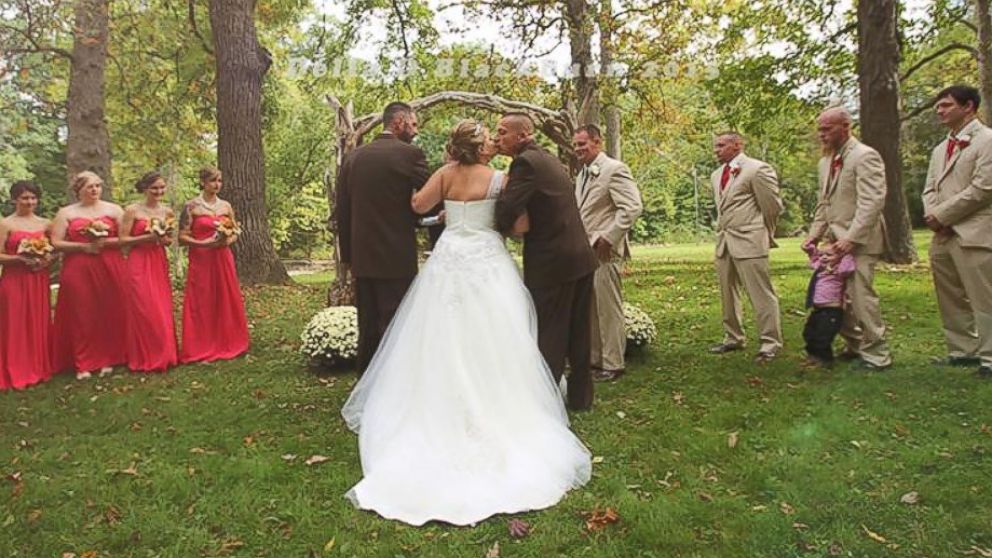 "My stepdad was just so upset," Peck said of Cendrosky. "He literally would cry everyday leading up to the wedding because he knew he would just sit in the crowd."
"Then it happened and he said that it was the best moment of his life," she said. "My wedding could not have been more perfect."
Blackburn shared her photos of Bachman grabbing Cendrosky's hand on her Facebook page, where they have been shared more than 400,000 times.
"I am a step-parent and I understand the struggle between divided families and the majority of Americans are from blended families and they can relate," Blackburn told ABC News. "I could have never have known just at this level."