— -- Today's annual White House Easter Egg Roll brought a day of celebration for a busy first family.
The tradition originated nearly 150 years ago, when children would gather on Capitol Hill to roll eggs. The event was moved in 1878 to the president's backyard, where it's taken place nearly every year since.
President Donald Trump and first lady Melania Trump welcomed an estimated 21,000 guests for the 139th Easter Egg Roll.
"We're going to come out and join you, enjoy your company for a roll -- a great Easter Egg Roll. I don't know if we're going to be successful, but I know a lot of people, they're going to be successful. I've seen those kids, and they're highly, highly competitive," President Trump said while addressing the crowd gathered on the South Lawn from the Truman Balcony.
"This is the first time that my husband and I hosting this wonderful tradition. And it's great that you are all with us today," Melania Trump said. "I hope you have a great time with many activities."
The Trumps, along with their son Barron, watched the Easter Egg Roll, with the president blowing the opening whistle. They later signed decorated cards for the military.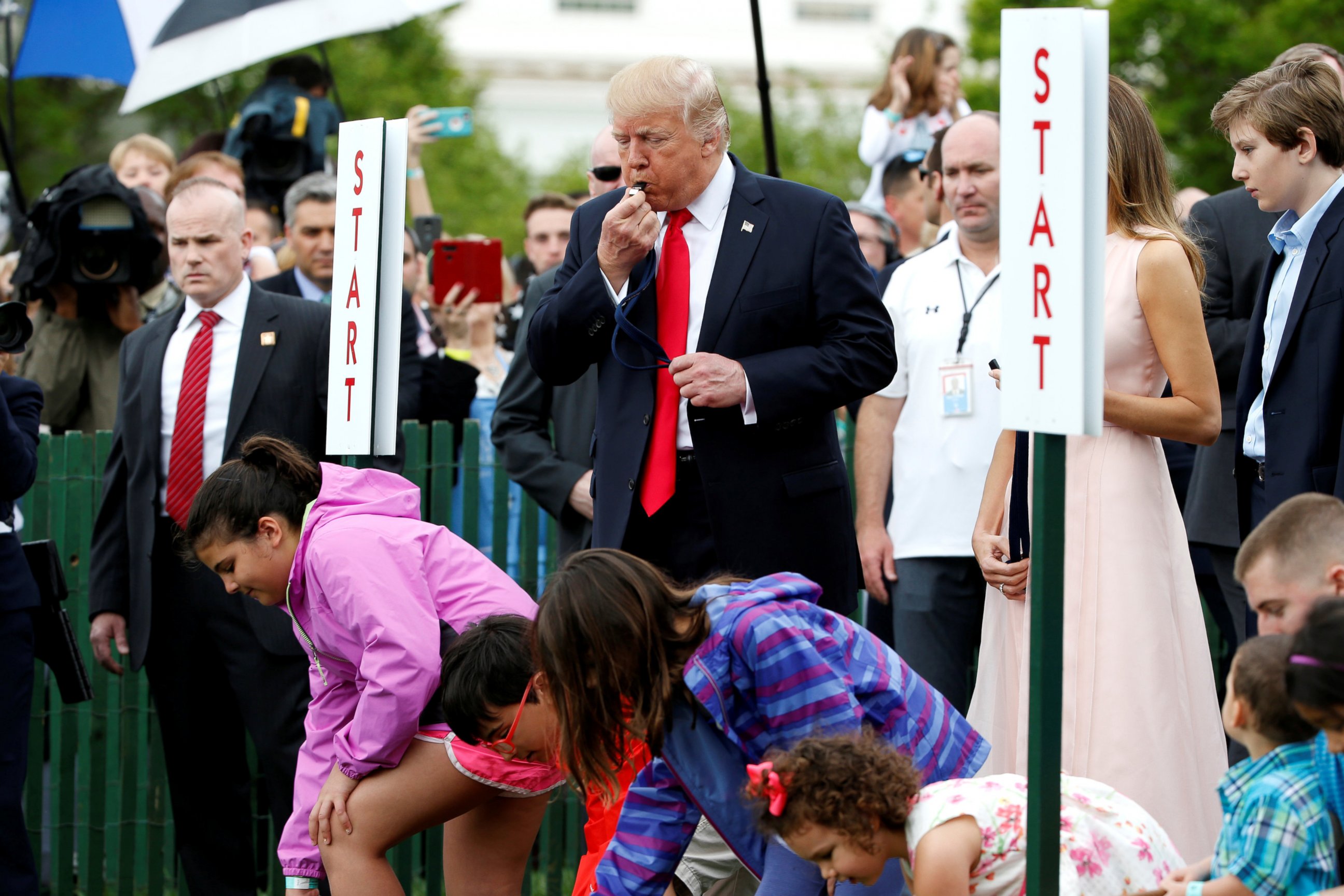 While strolling through the crowd, Donald Trump said that it was "great" to have his family in attendance.
The first lady read the children's book "Party Animals" to a handful of children at a designated reading nook, telling them, "I like it because it shows that we are all different but we are all alike."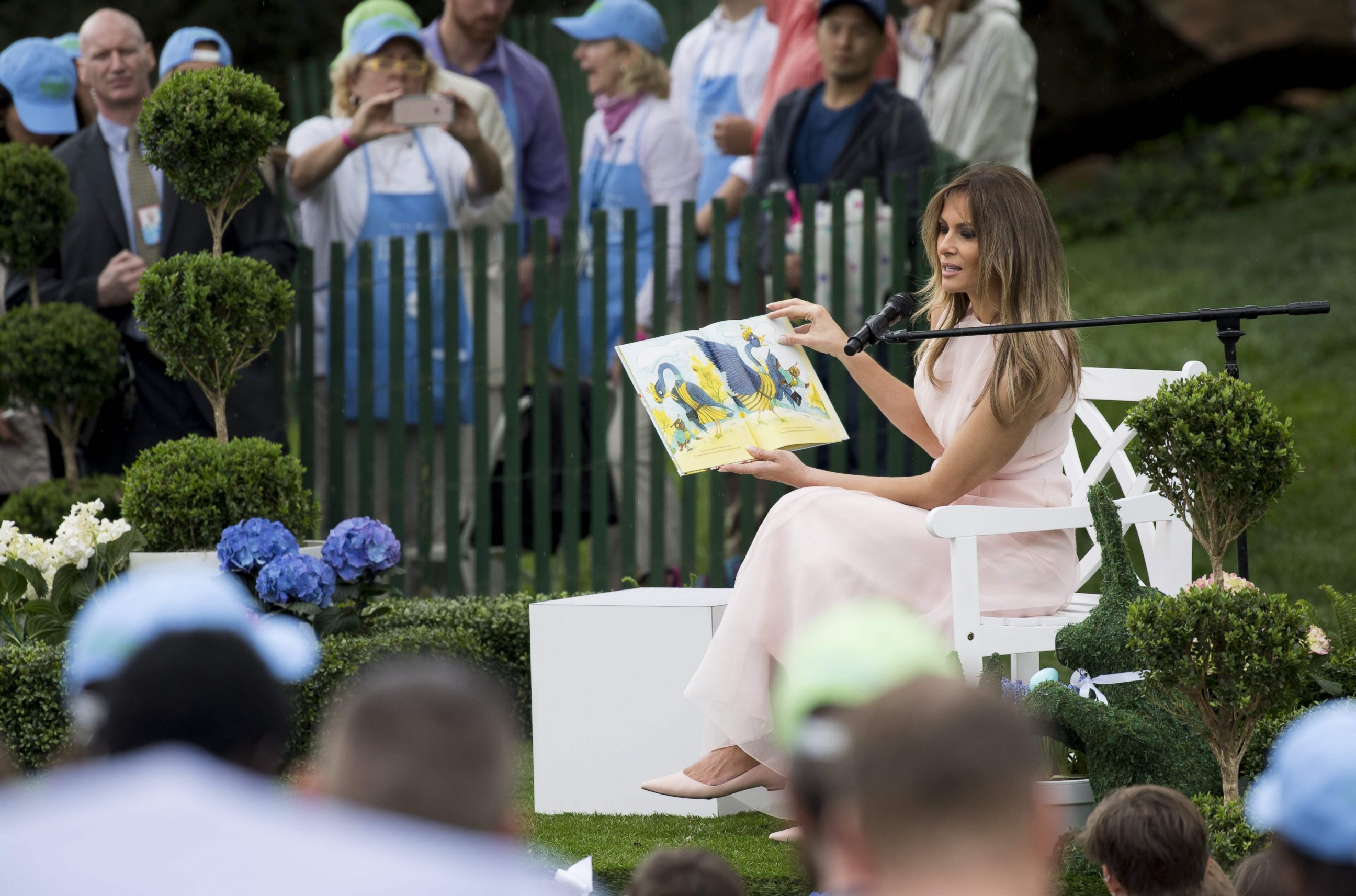 White House press secretary Sean Spicer was spotted with the Easter Bunny, a role he played during Easter Egg Rolls hosted by then-President George W. Bush.
Spicer joined in the festivities by reading the children's book "How to Catch the Easter Bunny."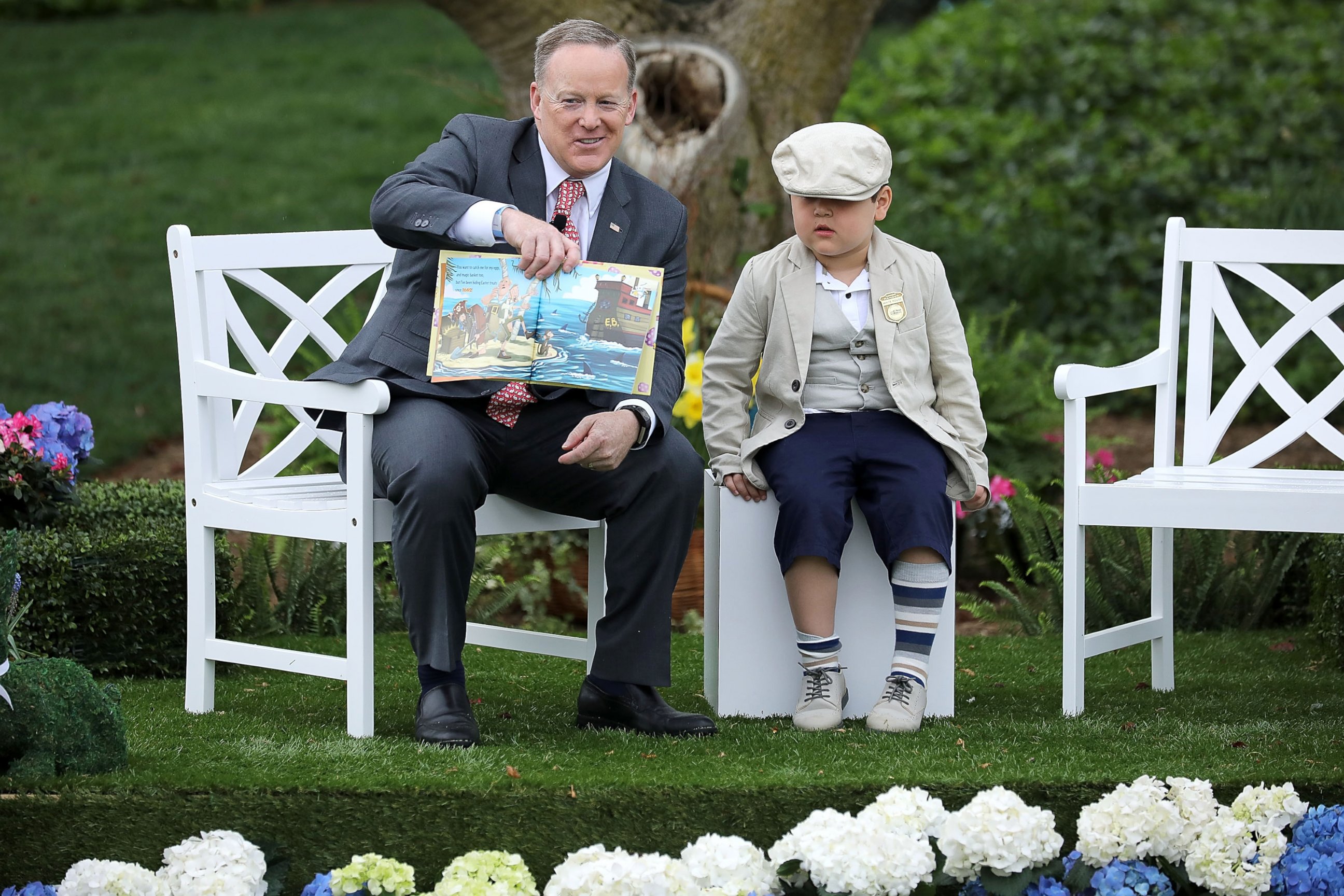 Planning for the massive annual event began later than usual this year, prompting questions about whether the event was going to happen at all. Wells Wood Turning, the Maine-based manufacturer of the traditional wooden eggs given out at the event, tweeted a message that its Easter deadlines were on the horizon and that the White House should "please reach out."
The White House Historical Association said that 40,000 of the eggs were ordered this year, with 18,000 set to be given away at the event and another 22,000 to be made available for purchase.
Though this year's Easter Egg Roll was smaller than last year's, which drew more than 30,000 attendees, Stephanie Grisham, a spokeswoman for Melania Trump, told The Washington Post that was by design.
"This year being our first, we've chosen to focus on the historic aspect of the Easter Egg Roll," she said, adding that she was concerned increased attendance would create long lines at activities for guests.