Gladys Weikle is no ordinary grandmother, so of course she wouldn't have an ordinary 98th birthday celebration.
Her granddaughter, Shannon Weikle, arranged a confetti- and cake-filled photo shoot in Spriggs Farm Park in Arnold, Maryland, to commemorate the occasion.
"I thought the whole world would think I had gone crazy," Gladys Weikle, 98, told ABC News of Shannon Weikle's adventurous idea. "But I got to thinking that I trust Shannon and we have fun together, so this will just be fun."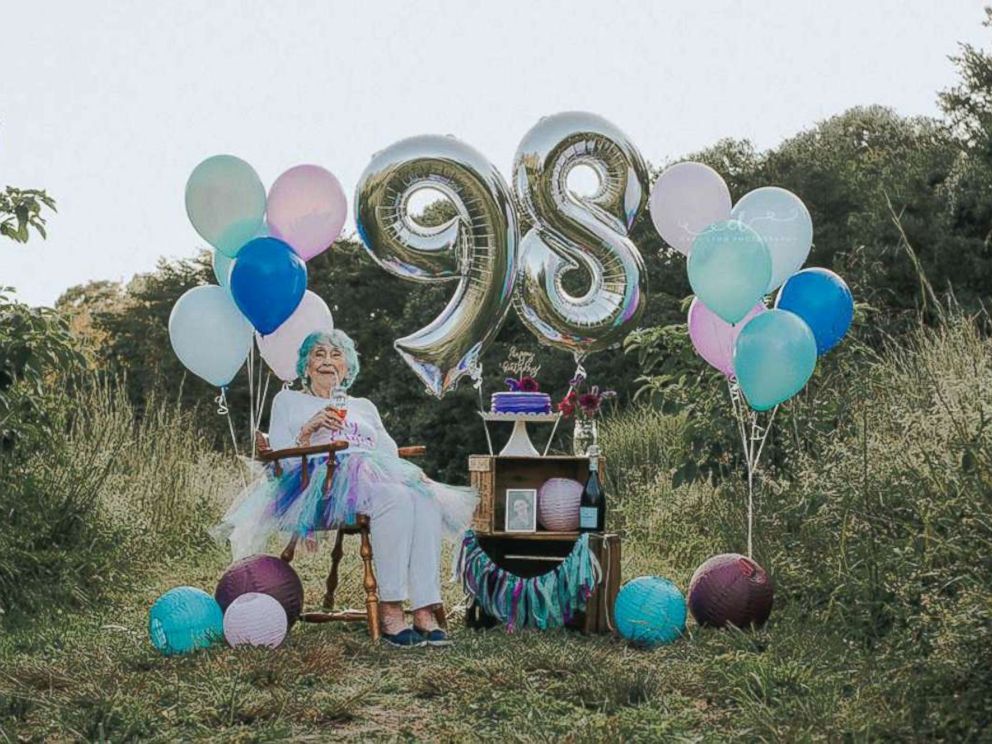 The trendy granny sported bright blue hair and a tutu while she popped champagne. She said the hair dye was "a shock" at first, "but then it grows on you."
"I could have left it blue. Maybe I should have. But I decided I should be normal again," Weikle explained.
She said washing her hair two times a day did not get rid of the blue dye, so she finally made an appointment with the hairdresser.
"Now my hairdresser wasn't too happy about what Shannon did to me," she said with a giggle. "I asked the hairdresser to put some silver here and there. But you know what? I think it looks gold! What the hell? Why gold? Oh well, it'll get back to normal soon."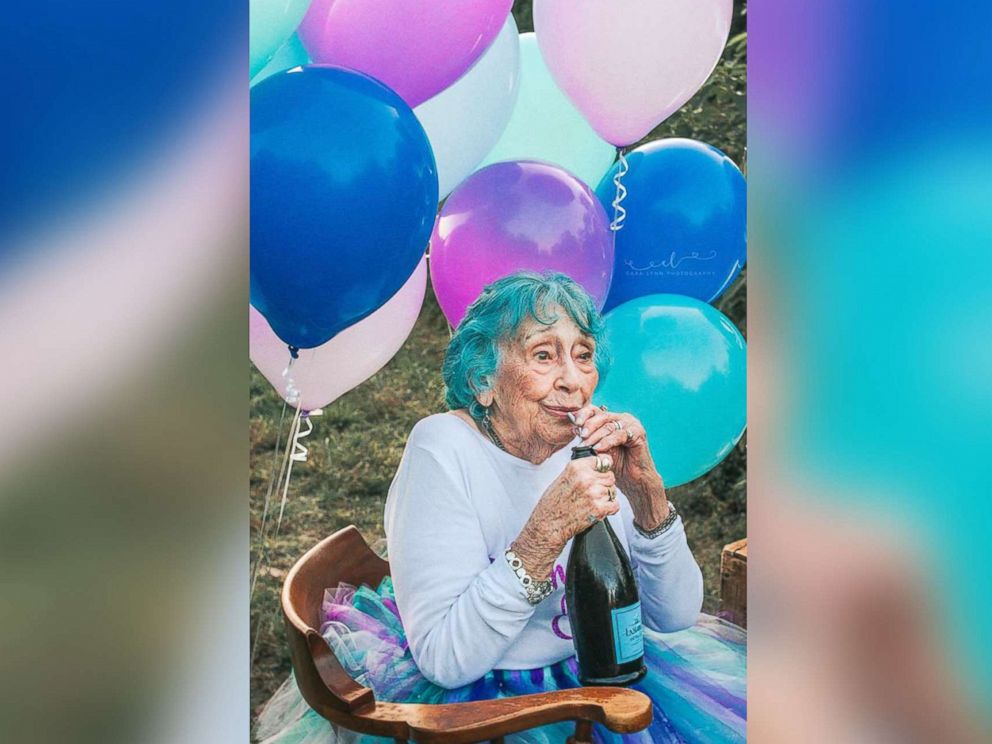 Shannon Weikle said she considers her grandmother to be her "soul sister" and wanted to do something special for her to remember this birthday. For Gladys Weikle's 95th birthday, the dynamic duo got matching tattoos.
"We get along so perfectly. Definitely two peas in a pod," Shannon Weikle told ABC News. "She's quick witted and feisty! We just have so much fun together. Love and light radiate from her, people are always drawn to her. We make friends wherever we go because I think people can sense that she has a lot of love to give."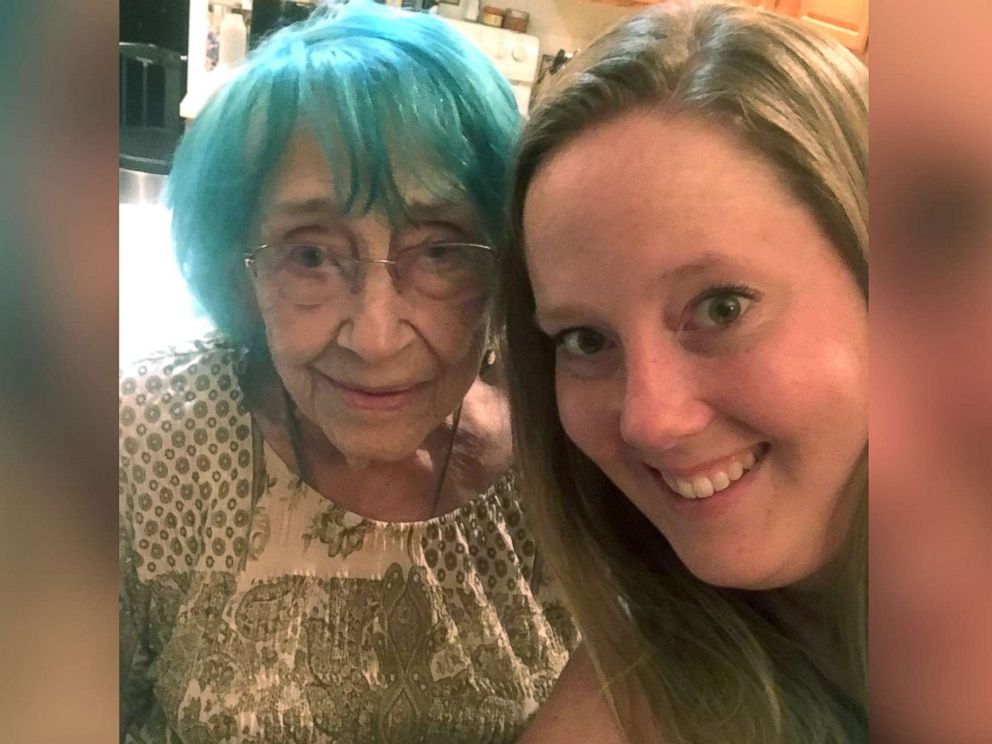 Grams, as Shannon Weikle lovingly refers to her, allowed herself to enjoy the photo shoot pampering, especially the homemade cake.
"That cake was good!" Gladys Weikle enthusiastically said of the vanilla buttercream cake her granddaughter baked. "I could have eaten the whole thing. But after quite some time I was tired. And getting grumpy."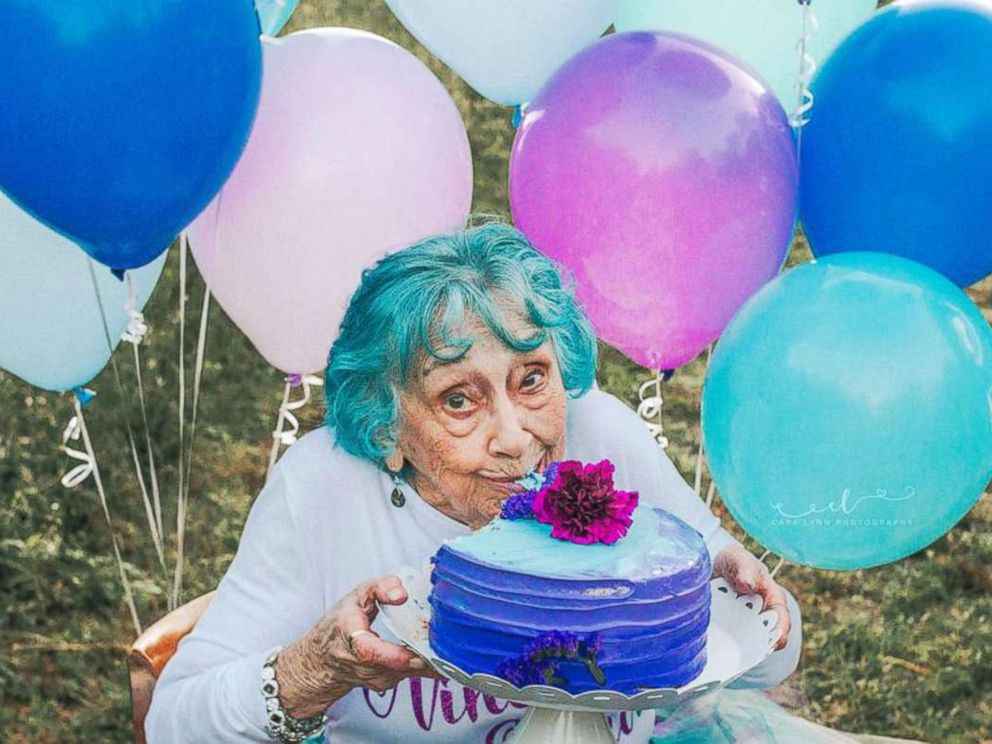 She said the only thing missing from the big day was a cup of coffee.
"I reckon if they invite me to do this again, they'll have to bring me some coffee," she said. "And you know what? I've been to a lot of great parties, but this was probably the best because I got all the attention."
Shannon Weikle said she hopes the photos will inspire more young people to enjoy time with their grandparents.
"They won't be around forever and you'll regret not making as many memories as possible with them," she said. "Plus, grandparents love their grandkids so much and spending time with them makes them endlessly happy. Such a small amount of time can mean so much. So call up your grandparents, take them to do something fun and watch them glow for days after."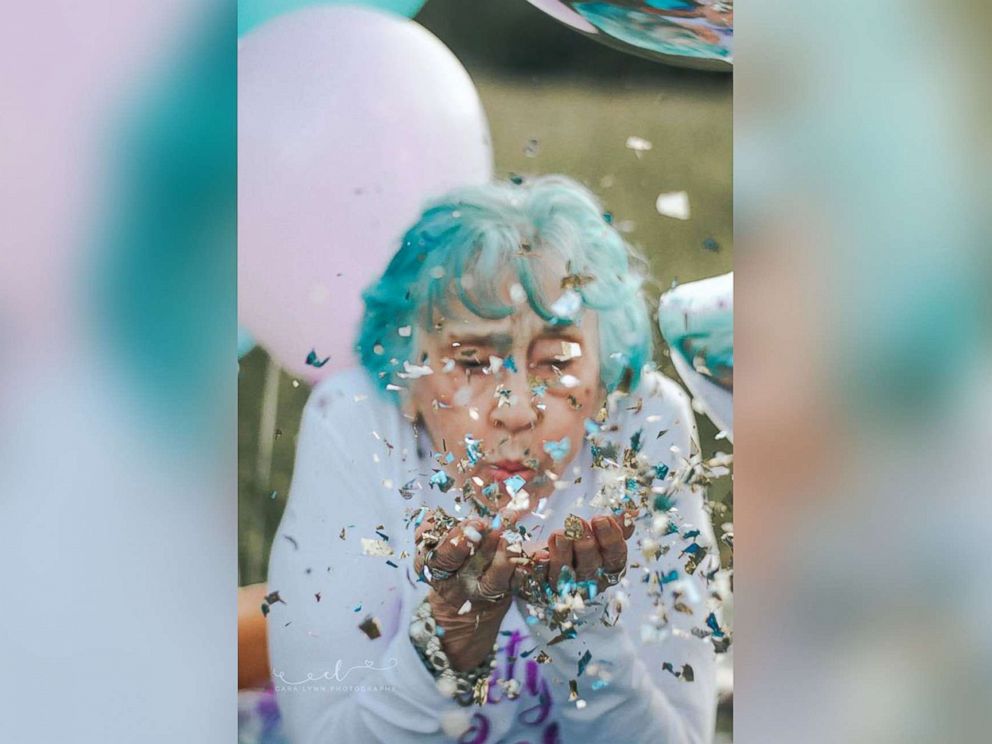 She's thrilled her grandmother's festive photos are bringing joy to others, but to her, they're even more meaningful.
"I will treasure these forever because they capture her spirit so perfectly," Shannon Weikle said of her beloved Grams.