Jingle bells, tinsel and pom poms, oh my!
Interested in
Christmas?
Add Christmas as an interest to stay up to date on the latest Christmas news, video, and analysis from ABC News.
No holiday party is complete without an over-the-top tacky holiday sweater, and our "Good Morning America" viewers take the cake in the festive frock department.
They've decked themselves out adding triumphant touches and holly jolly accessories to their sweaters this season, submitting photos on our website in hopes of being highlighted for their very merry efforts.
"The ugly holiday sweater has become a season staple," a Pinterest spokesperson told ABC News, adding that ugly Christmas sweater DIY searches are up 21% year over year. "Whether it's a work event or a house party, this trend is always a fun way to celebrate the season."
These viewers' sweaters can help inspire some yuletide yarn creations, as well.
Cindie Anthes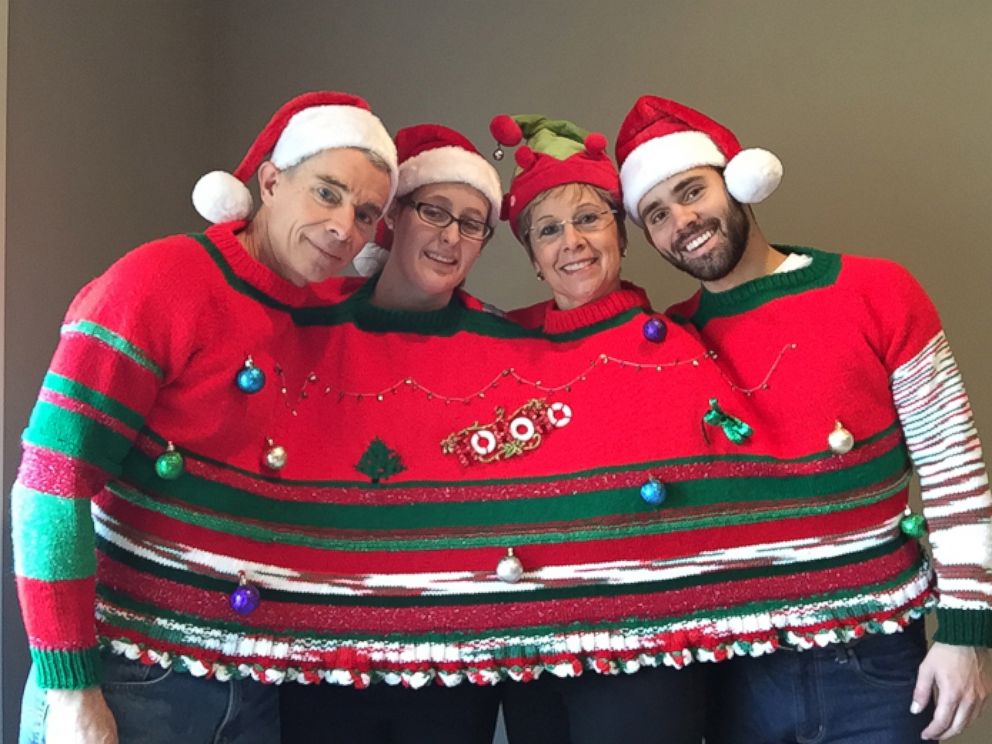 "We try to do unique and silly Christmas cards every year," Cindie Anthes, of Grand Rapids, Michigan, wrote to
ABC News
. "I recruited the wonderful knitting talent of my mother to create this labor of love. She spent over 140 hours to knit this for our family Christmas card. We will try to 'Tackify' it more every year! This is our 22nd Christmas Card."
Norwood Young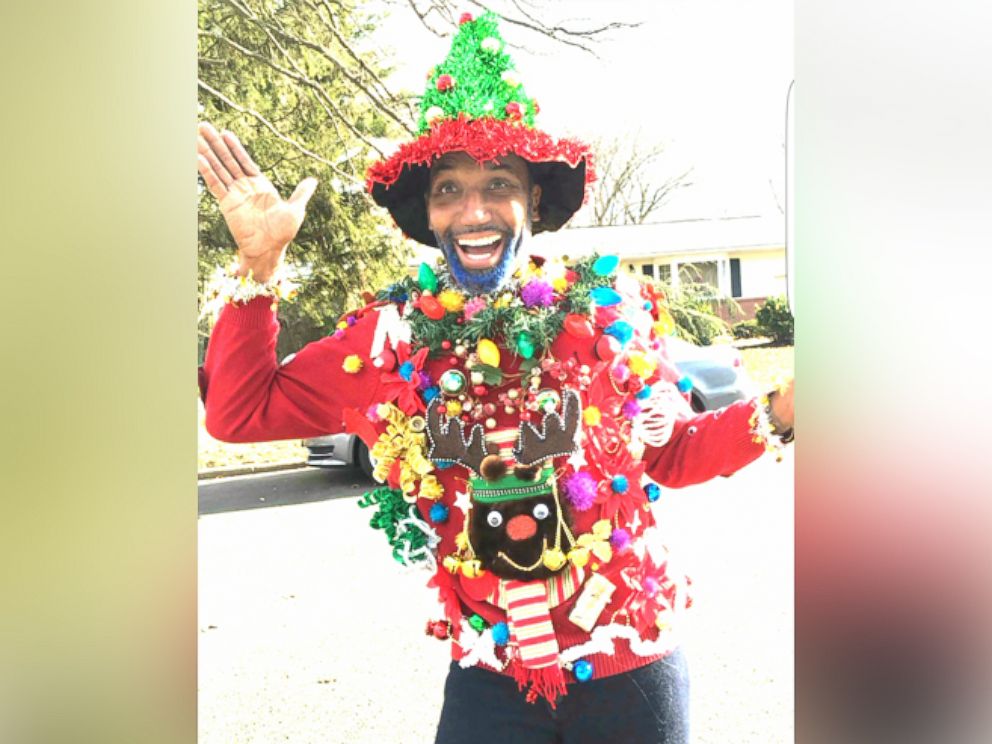 "I was invited to an ugly sweater party and didn't have anything to wear, so I decided to make one," Young, of Ewing, New Jersey, explained. "[It's] A beautiful array of all things Christmas, complete with jingle bells, lights and self-playing music all adorned in one happy place!"
Roxann Gunn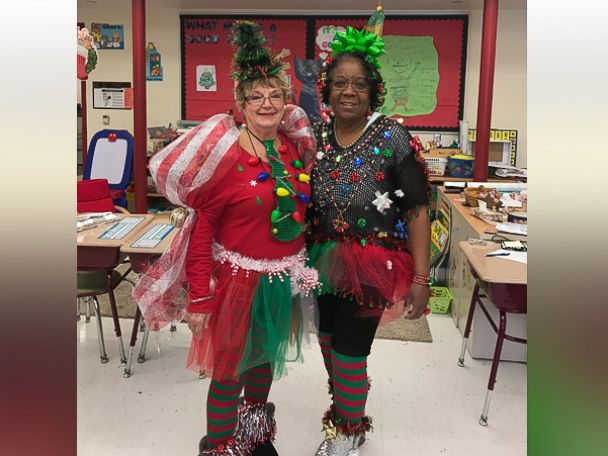 "We had an ugly sweater day at work," Roxann Gunn, of New Castle, Pennsylvania, wrote. "Linda Hartman and I love to create original sweaters. The crazier it looks, the better!!! Our glue guns are our favorite tool. My kids beg me not to wear mine in public. Lol."
Geraldine Martinez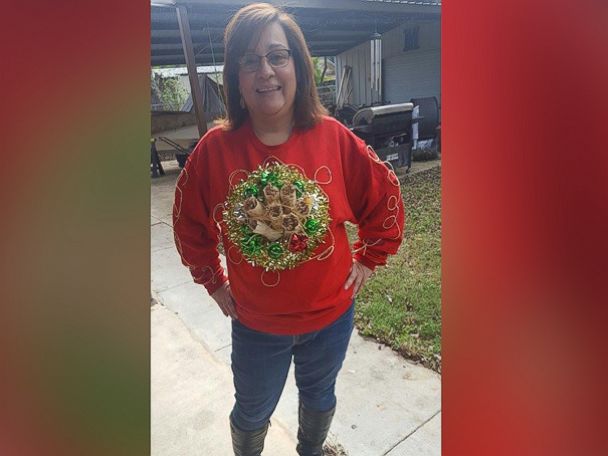 "Tamales in Texas are a staple, but not always favored," said Geraldine Martinez of San Antonio, who included the tasty treat on her sweater.
Hannah Brockman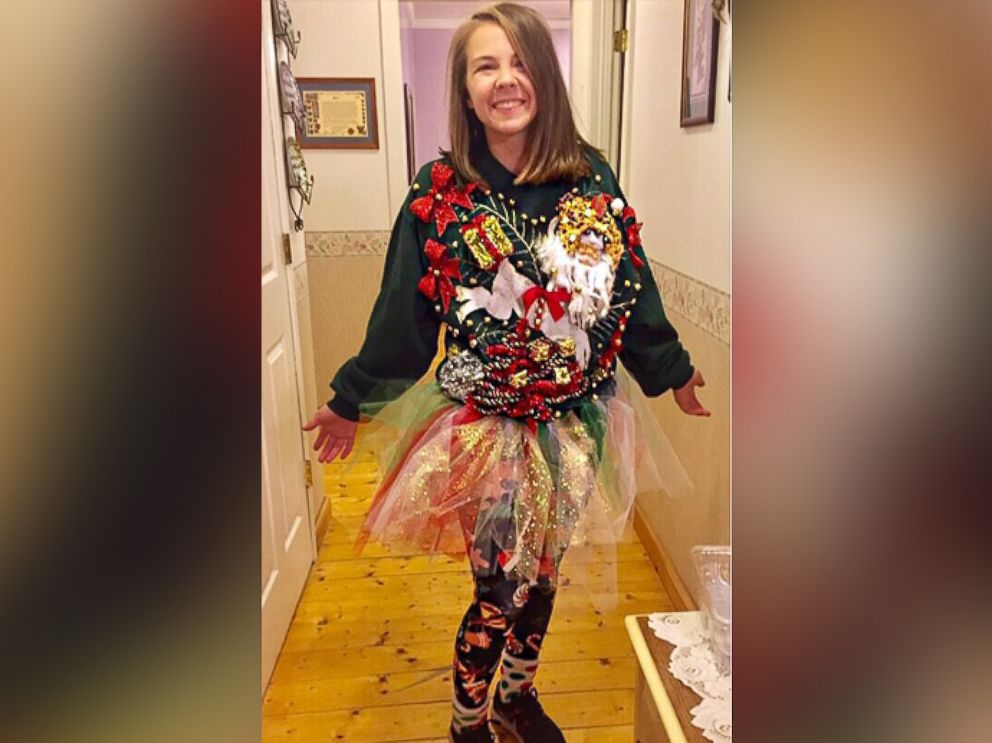 "Three years ago, my high school had an ugly Christmas sweater day, but I didn't own an ugly Christmas sweater," Hannah Brockman, of Campbellsville, Kentucky, wrote. "Not being one to pass up an opportunity to dress up in something other than everyday clothes, I went to my grandma's house to borrow a Christmas sweater. She had a vast collection of two whole sweaters. I couldn't decide which ugly Christmas sweater was the best, so naturally, I borrowed both. I wore one sweater to our school's Ugly Christmas Sweater Day and wore the second sweater the following day, just because. It wasn't long before I started collecting sweaters year-round in an effort to one day have enough Christmas sweaters to wear each day of December. It took almost three years, but this year I finally had enough Christmas sweaters for every day of December, plus a few. 33 sweaters to be exact. I've really enjoyed the process of accumulating the sweaters, as well as taking a sweater picture each day and posting it on social media."
Maureen Hagwell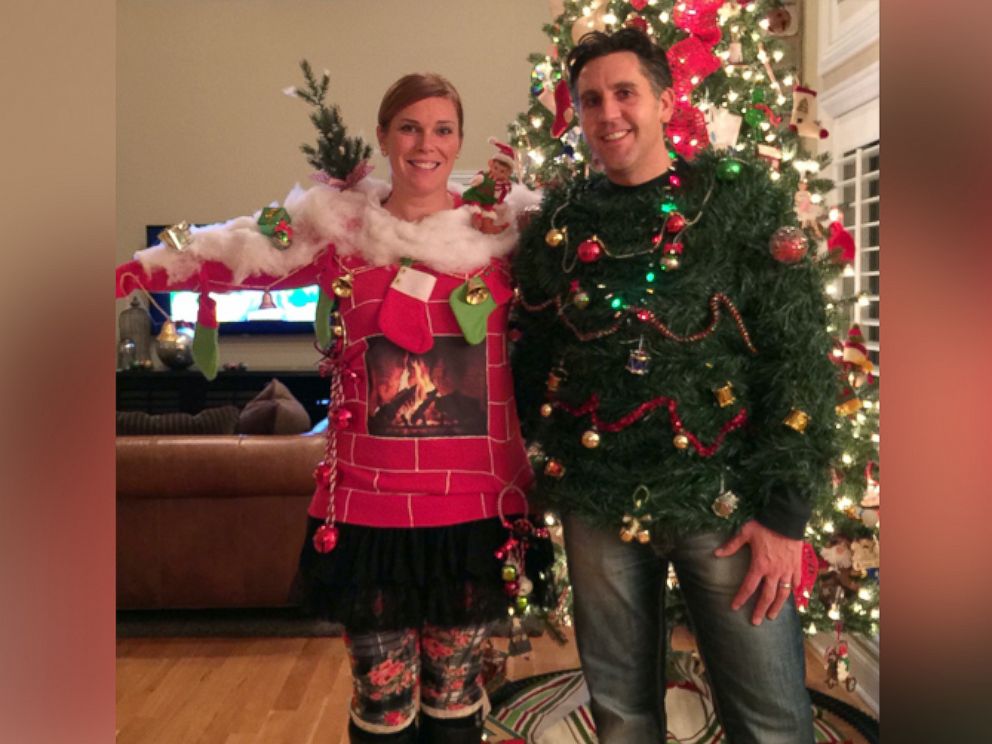 "My husband and I were headed to a neighborhood Christmas party," Maureen Hagwell, of Mokena, Illinois, wrote. "We always like a little extra flair! We were the winners for the night and brought home a 'fragile' leg lamp! I am a fireplace and my husband is a tree!"
Valorie Phillips-Keeton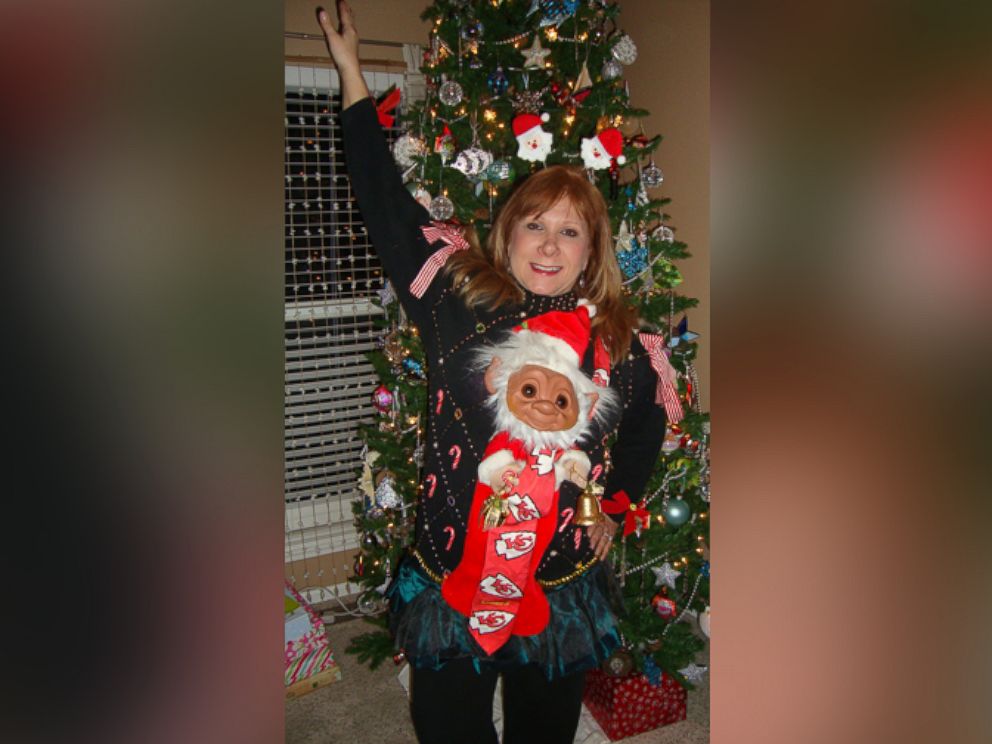 "I was thrift shopping for potential ugly sweaters when I came out of the local [
Salvation Army
] and turned and saw the most wonderful ugly stocking in the window of Itchy's Flea Market and had to have it," said Valorie Phillips-Keeton, of Lee's Summit, Missouri. "My husband took this in front of our Christmas tree. It'ss my Ugly Troll Sweater I made myself!!!"