— -- Britt Harris was married to her husband, Chris Harris, for less than one year before he died while deployed with the U.S. Army in Afghanistan.
Just one week before Chris Harris's Aug. 2 death at the age of 25 due to an improved explosive device (IED), Britt Harris told her husband she was expecting their first child.
"When I told him, it was the happiest I'd ever seen him," said Britt Harris, 26, of Southern Pines, North Carolina. "He was so excited."
Britt Harris, who is due in March, decorated a onesie to show her husband when she told him the news via FaceTime.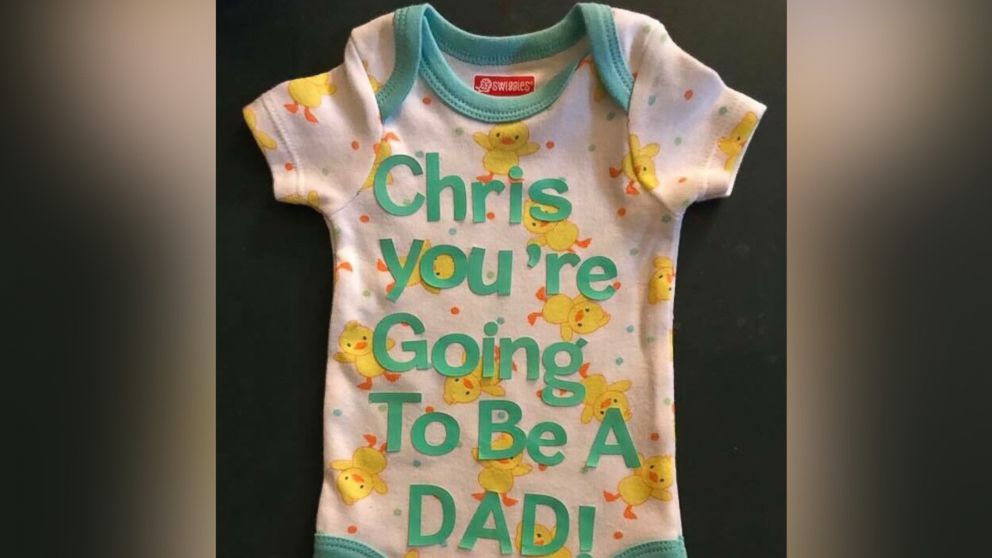 Though she now faces a future of raising their child on her own, Britt Harris said she is more concerned with the soldiers who served alongside her husband in Afghanistan.
"I'm dealing with a lot and grieving but I got to take off work and go to counseling, but they didn't get to," she said. "I didn't want them to be forgotten over there."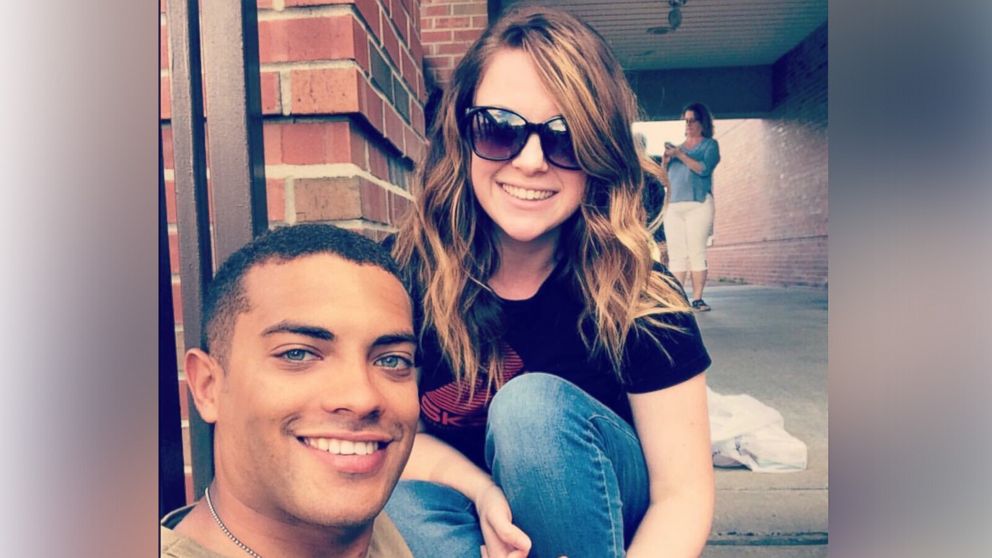 Harris was a member of the 2nd Battalion, 504th Infantry Regiment, 1st Brigade Combat Team, 82nd Airborne Division, based in Fort Bragg, North Carolina, according to the Department of Defense.
Britt Harris said her husband called his fellow soldiers his "brothers."
"Chris is an only child. They were his family," she said. "Everyone that I've met, before Chris passed and after, if they're in the military, they've treated me like actual family or royalty, actually."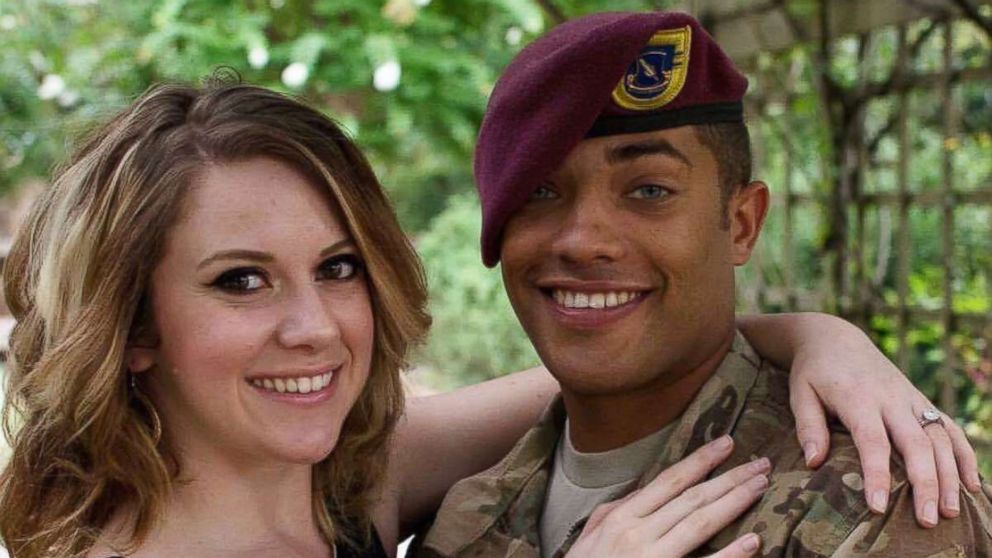 Britt Harris wanted a way to keep Chris Harris's fellow soldiers close to their child, so she decided to let them in on a secret.
"I asked if they'd like to be the first to know the gender and they were really excited," she said. "I told them I would ship confetti poppers or something and they could be the first to know and feel included."
The soldiers filmed themselves opening the poppers in Afghanistan in front of an American flag. One of them, Joel Crunk, posted the video on YouTube.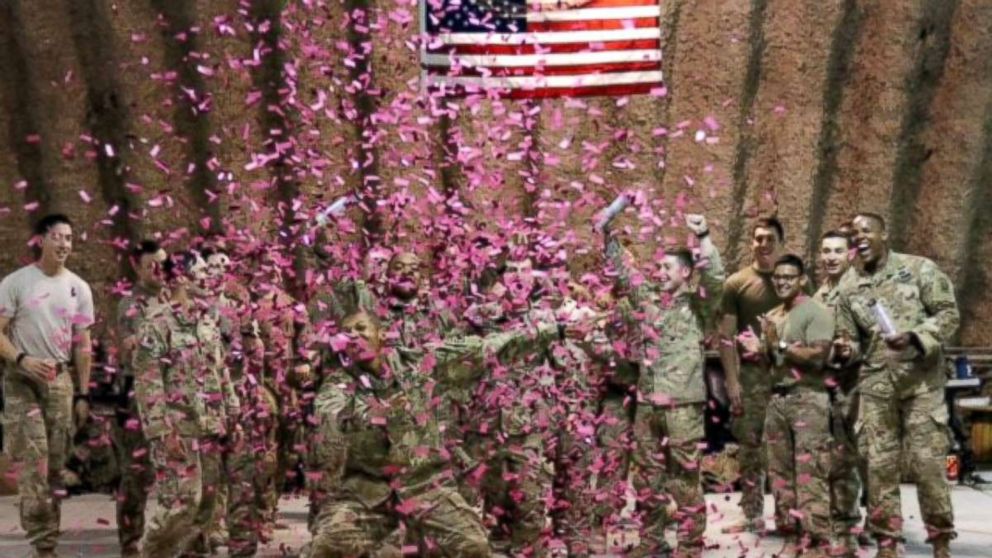 "August 2 2017 Chris Harris laid down his life for our country. His newly wed wife was expecting their first child," he wrote. "The reveal is in Afghanistan with the men who fought by his side. We are happy to welcome the new member of our company."
Britt Harris, who shared the video on Facebook, said watching it left her crying tears of joy.
"I probably watched it 100 times myself," she said of the video. "I was crying but smiling because their reaction was so wonderful."
Britt Harris plans to name her daughter Christian Michelle Harris after the baby's father, Christopher Michael Harris.