— -- On the day that celebrates love, nine couples married at one of New York City's most romantic spots -- the Empire State Building.
Meet some of the couples who exchanged vows on Valentine's Day at the Empire State Buildings's 86th floor Observatory.
Vijay Lalwani and Hector Jerome Bondoc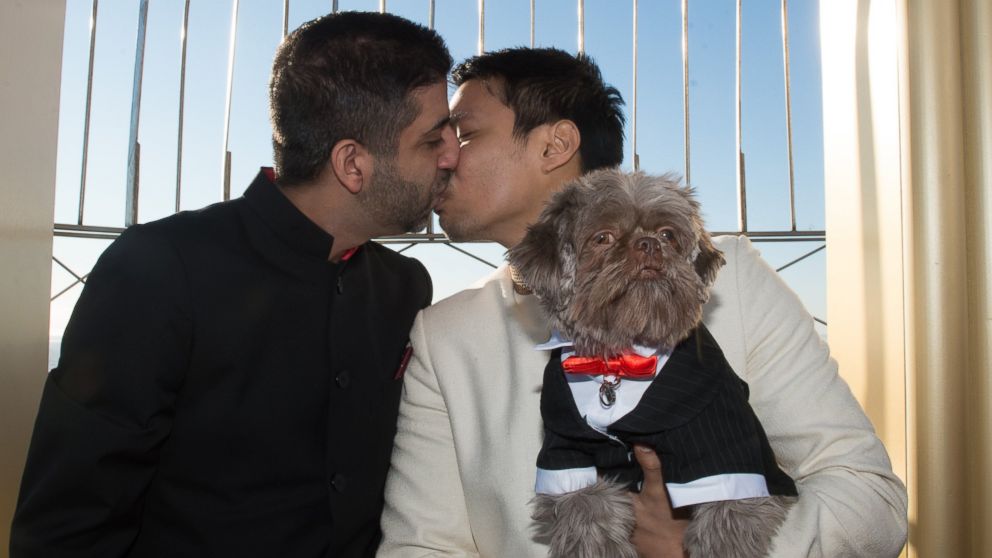 The Empire State Building was the location of Vijay and Hector's first date.
They planned to renew their vows there in the presence of their dog, Koki, who is known by his Instagram page "@KokiStateofMind." Koki has more than 24,000 followers and takes photos in front of the Empire State Building each night.
Jennifer Nodonly and Warren Sanders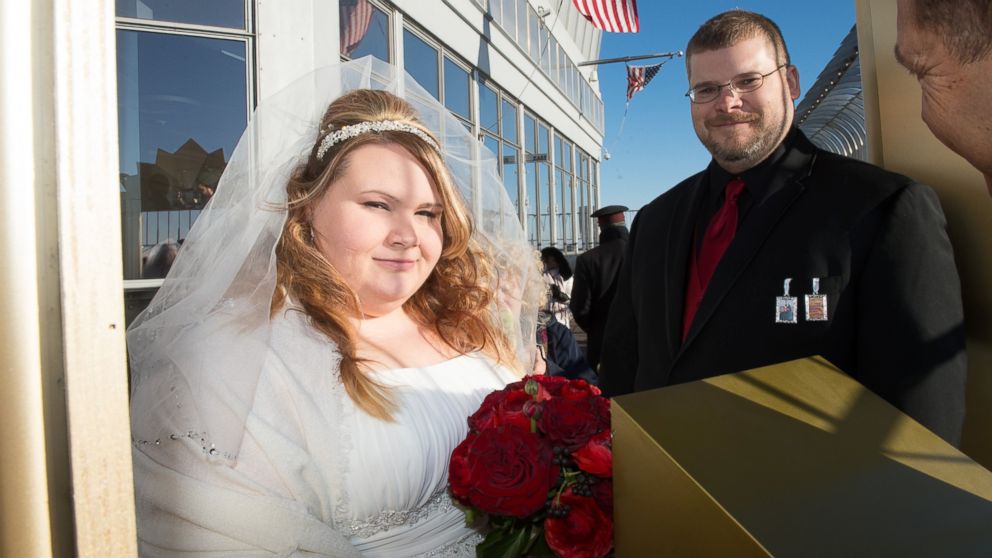 Jennifer and Warren of Baltimore became engaged after the tragic death of Jennifer's father.
The couple was chosen to be a part of the Empire State Building's weddings last year, but could not travel with their newborn.
Now, the couple brought their daughter to New York City for the first time to celebrate their wedding.
Stacey Price and Andrew Frye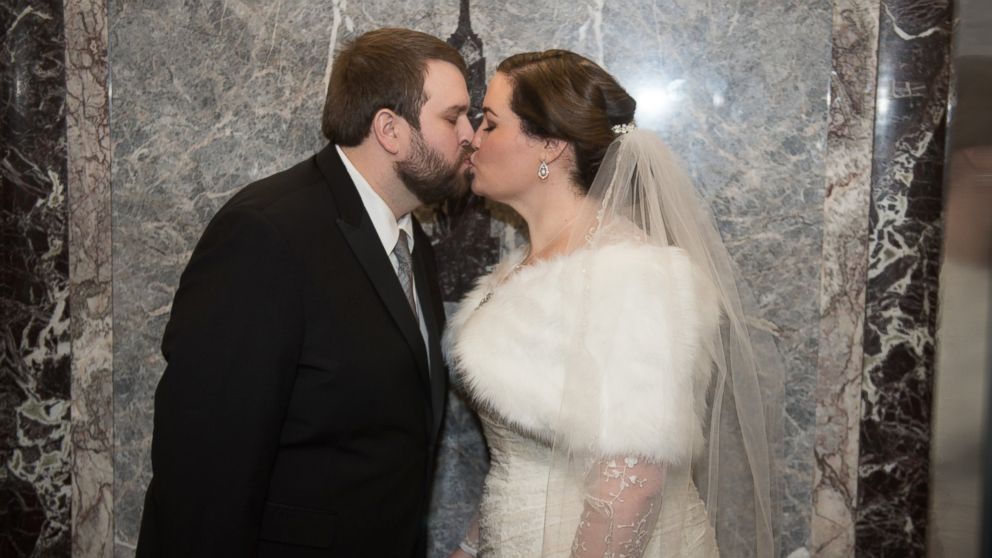 When Stacey was 22, a trip to the top of the Empire State Building helped inspire her to make a big move away from her small town.
Today, Stacy and her fiance, Andrew, of Arlington, Virginia, wed at the building.
Sadeema Taylor and Kearney Bapteus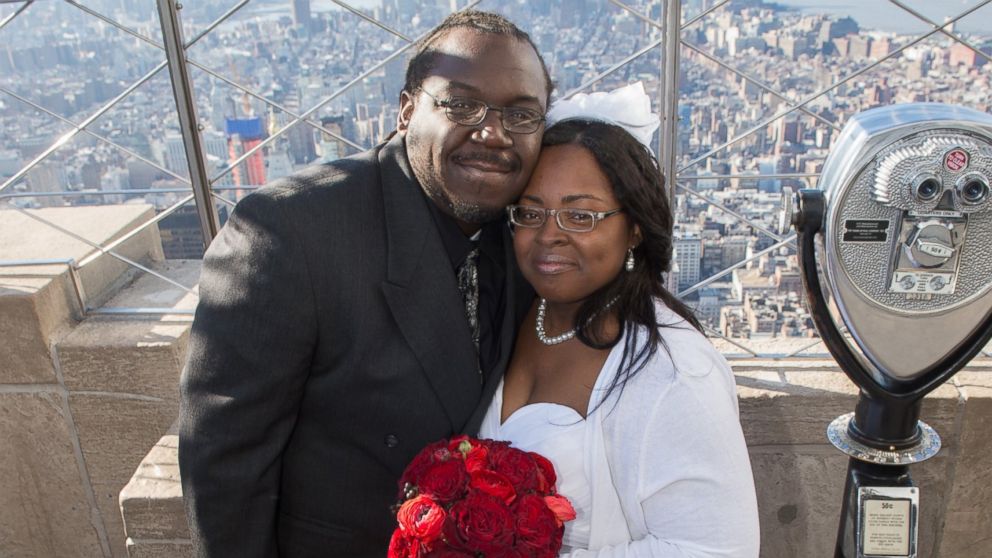 Sadeema and Kearney of Port Reading, New Jersey, decided to marry at the Empire State Building today with their daughters present.
This is their family's first visit to the historic building.