— -- A self-described "nerdy" family made waves on the Internet last week when they were photographed at Salt Lake City's annual Comic Con event dressed up as characters from "Star Wars: The Force Awakens."
Victor Sine took on the role of Finn, while his fiancée, Julianne Payne dressed up as Rey. And they didn't leave their nearly 1-year-old daughter out of the fun. Little Addie was turned into miniature robot BB-8, or as Sine likes to call her, "Baby 8."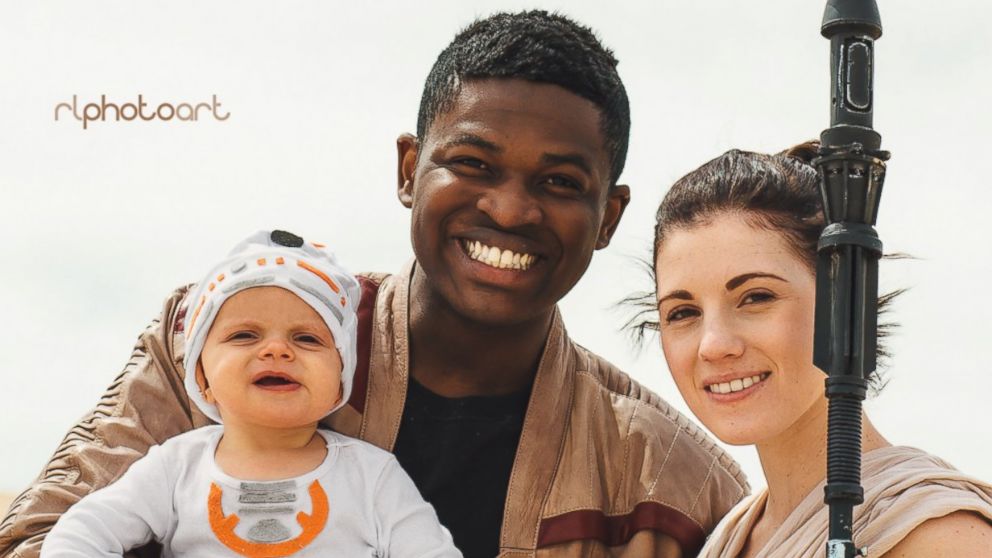 The family is now out with a new photo spread taken earlier this week, inspired by the first part of "The Force Awakens" when viewers meet Rey in the city of Jakku.
"We just like it," Sine, 25, told ABC News of playing dress up. "I've been pretty nerdy for a long time. I embrace it. And Jules loves things like anime and crafting and sewing, but she only recently -- when we started dating last year -- embraced her nerdy side. It's really cool to be able to do this together."
Sine said their daughter loves it too.
"She's really probably one of the best babies," the California native gushed. "She doesn't cry. She loves being outside. She loves people. She loves looking at different things. She loves her picture being taken."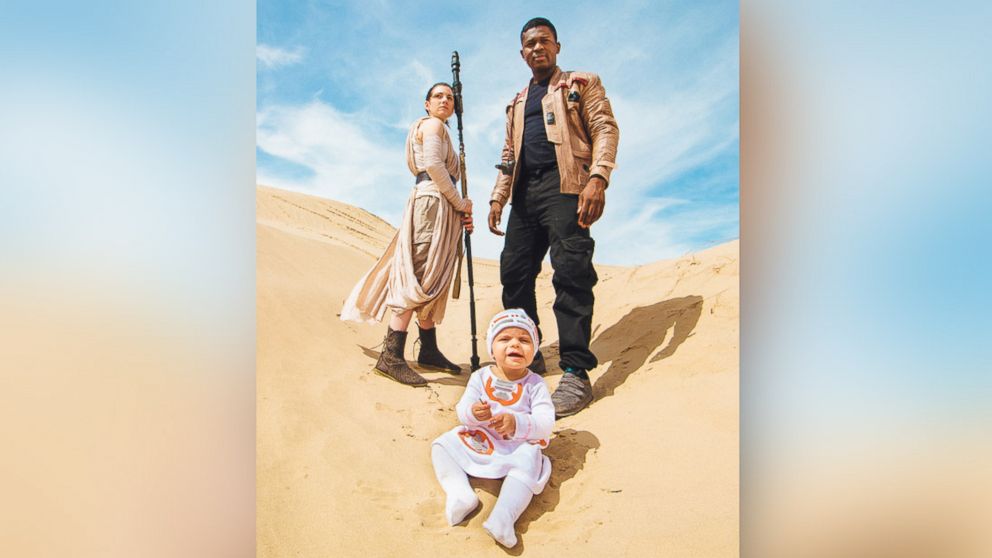 Sine said that when he marries Payne, 22, on May 28, the two plan to incorporate "Star Wars" into their nuptials.
"We're going to get a lot of lightsabers so that in the ... reception, everyone will kind of raise their lightsabers for pictures," he revealed. "We're thinking about maybe having a lightsaber battle. Like, we're going to start dancing and then pull out our lightsabers then battle for a second. And for Addie, we might give her a BB-8 hat."