— -- An elderly woman from Canada was showered with love last Friday after receiving tons of Valentines from the local school children she waves at every day.
Tinney Davidson, 86, has been greeting the students of Highland Secondary School in Comox Valley as they walked past her home for the last nine years, according to the school's art teacher Charlotte Hood-Tanner.
"She just doesn't miss a minute waving at those kids," Hood-Tanner told ABC News. "She's lived in the community forever. She's very connected to the kids and she has all sorts of funny stories about them waving to her. She gets a kick out of it. She's a fireball, she's full of love, she's a ton of fun and I think it keeps her young."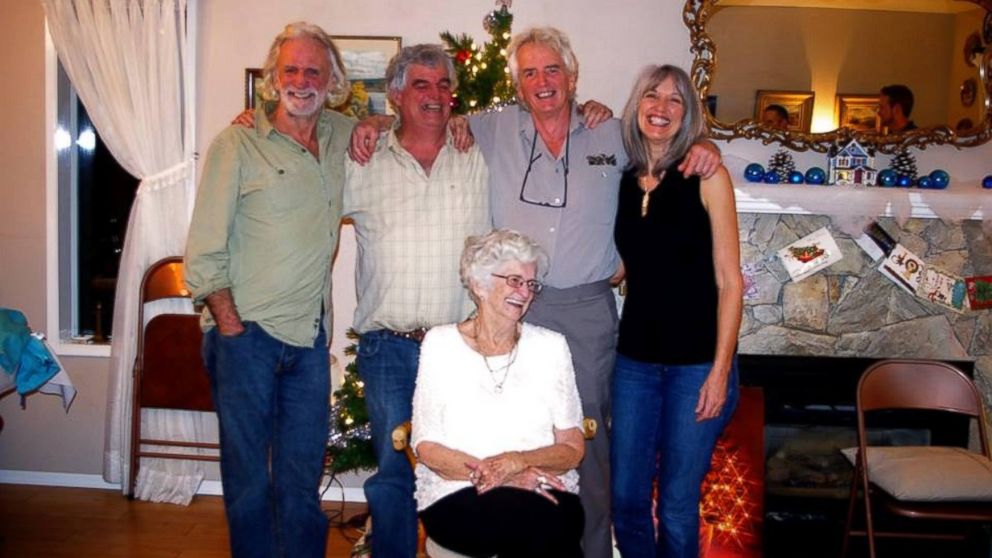 Hood-Tanner said four of her students, Sina Berndt, Jessica Baldwin, Priya Dawadi and Sadie Cameron, approached her with the idea of doing something special for Tinney this Valentine's Day.
"There's this culture where the kids kind of know who she is and there's a whole generation of kids that never got to experience the recognition of Mrs. [Tinney] Davidson," Hood-Tanner said. "It was a great way to include a member of our community and celebrate her. It was amazing."
On Feb. 12, Hood-Tanner and 70 students gathered before school to offer Tinney hugs and decorate her front yard with Valentines made from milk jugs.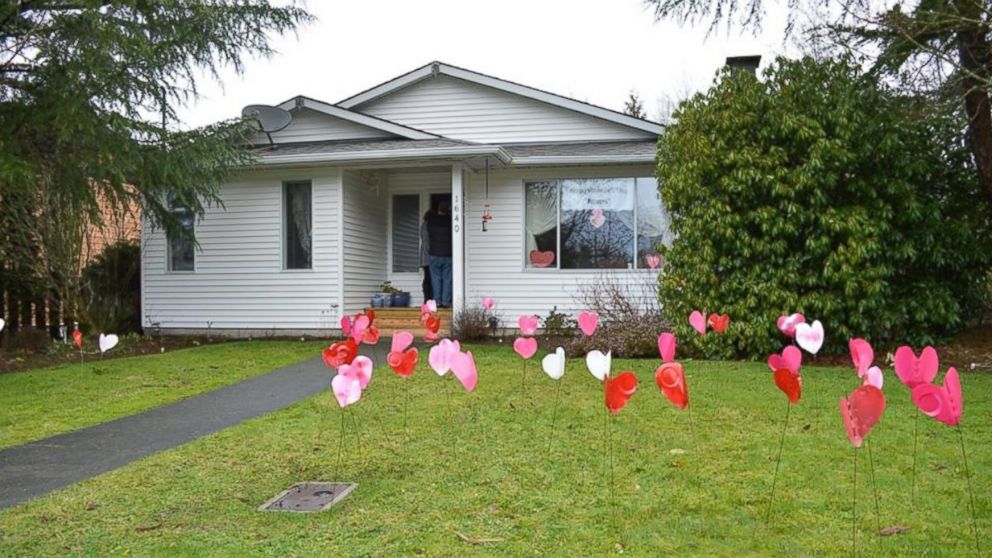 "I was overwhelmed," Tinney told ABC News. "I never expected it. Charlotte [Hood-Tanner] gave me a warning and I thought, 'Three or four kids, I can handle that,' and these children just kept on coming around the corner and I was flabbergasted."
"It was just lovely," she added. "The kids are so cute. I just love them to pieces. They're so much fun for me."
Tinney said she waves hello to the kids as they walk to school between 8 a.m. and 9 a.m. From 3 p.m. to 4 p.m. she's welcoming them back after the school day.
"I sit here and have my coffee and they all wave," she said, laughing. "It's just incredible. I'm 86 years old, so I do a lot of sitting at my window."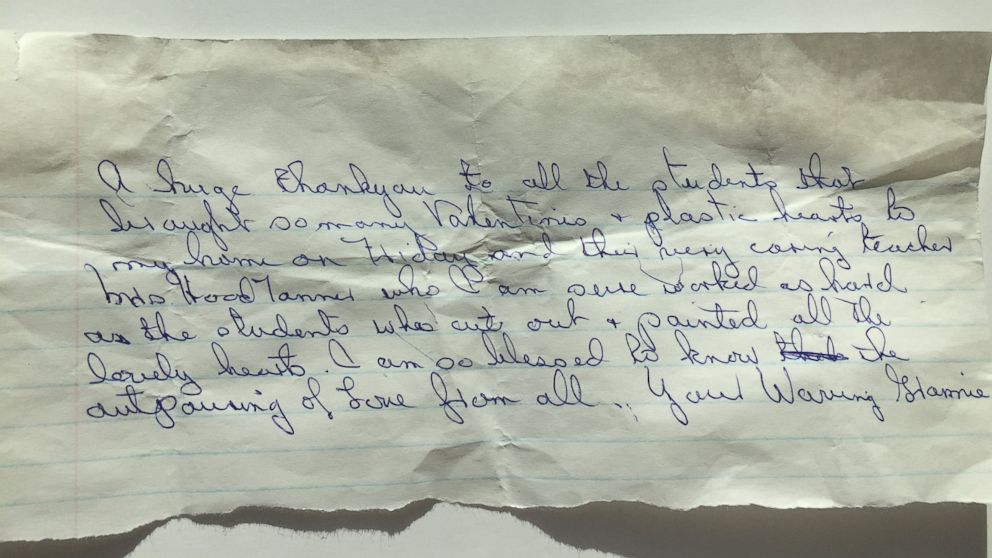 Since receiving her Valentine's Day surprise, Tinney has written a letter to the kids at the high school, thanking them for the "outpouring of love."
As for how long she plans on keeping up her waving tradition, Tinney said it will continue "forever."
"As long as I can do it, I will be here at my window," she said.