— -- It's that time of year when your mailbox starts filling up with wedding invitations. And even though all eyes are on the bride and groom, the guests still have to look sharp.
Lori Bergamotto, style director of Good Housekeeping, is here to help out "Good Morning America" viewers with style options for every type of wedding while keeping to a budget. All of the looks she highlights below are less than $150.
And don't forget to tune in to "Good Morning America" Thursday at 8 a.m. ET for our epic "Wide World of Weddings" live-stream event of 100 weddings in 24 hours!
Beach Chic: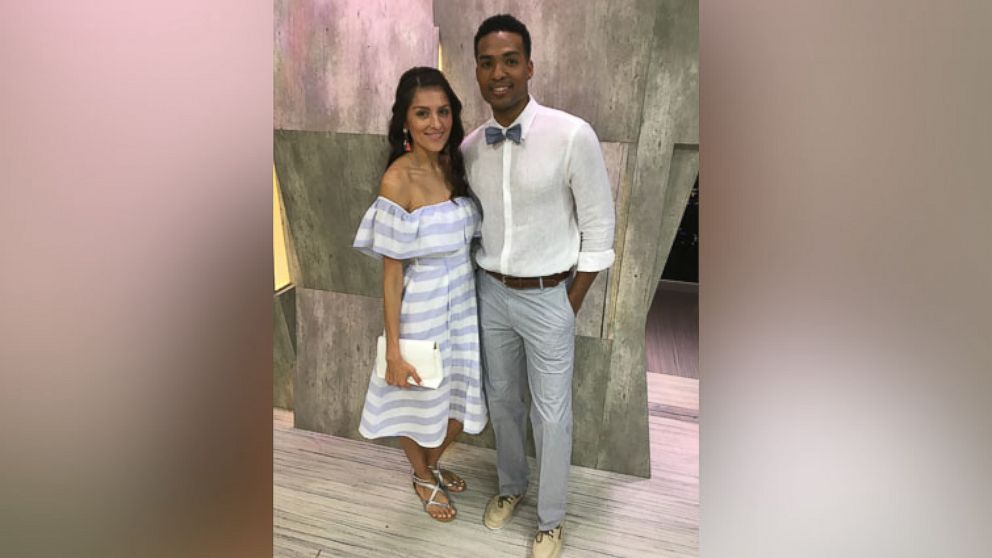 For Her: "For a beach chic wedding, comfort is key," said Bergamotto. "It's likely going to get pretty hot, so we love the idea of taking one of the trendiest looks of the season -- the off-the-shoulder dress -- and wearing this to the wedding. Thanks to the nautical stripes and super lightweight material, it feels very seaside appropriate, but once you add some of the accessories, like a tassel drop earring and white pouch bag, it elevates the whole look."
She adds that since you'll likely be on both sand and an actual floor, you need a shoe that works for both. Bergamotto loves this metallic and white sandal. "The other great thing about this dress is that you can totally wear it all summer more casually with dressed down accessories. It's the perfect off-duty and super trendy dress."
Dress, $49; Lulus.com Earrings, $39.95; Sole Society Shoes: $39.90, Express.comClutch: $10, T.J.Maxx
For Him: "For guys, sweat is definitely a factor at the wedding," said Bergamotto. "So we wanted our guy to look cool in every sense of the word, which is why we chose this linen shirt and lightweight chinos. Keep in mind that while it is at a more relaxed setting, it is still a wedding, so you have to be prepared for the weddings where the emphasis is more on the beach than the chic, and also the ones where it's more on the chic than the beach. To that end, we gave our guy this cool bow tie, which adds a little hipster whimsy."
Shirt: Tasso Ella, $23.99; macys.comPants: $58; dockers.comBow Tie: $43; zbsavoy.comShoes: $24.94; oldnavy.com
Cocktail Attire: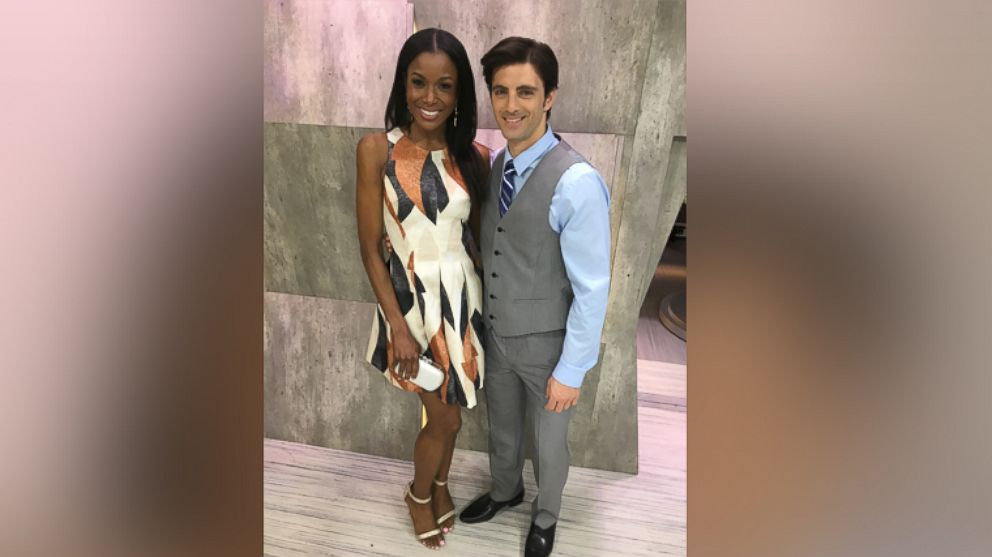 For Her: "This is the sort of wedding that most of us will be attending," she said. "It's semi-formal, cocktail attire. And, unless it says otherwise, this is the category of dress you should most likely be wearing to a wedding. Women always seem to gravitate toward a little black dress for this, but we loved the idea of wearing a pattern. The fit-and-flare cut of this dress is universally flattering and metallic extras recast the look by making it way more 'evening' and less 'work.' That said, versatility is one of the big draws for getting a dress like this. Add pumps and a blazer and it's now ready to wear to the office. And that's important because whether you only have one wedding or six to attend this summer, you want to be cost conscious."
Dress: $49.99, hm.comGold Shoes: Glaze shoes, $31; lulus.comClutch: $22.75; claires.comEarrings: $34; baublebar.com
For Him: "This vest/tie/pants combo is a look we've been seeing a lot of celebrities wear and it really does stand out," said Bergamotto. "For summer weddings, it's nice for the guy not to be all bogged down in a heavy suit jacket, but it also looks sharp and is totally appropriate for a semi-formal dress code."
Vest and Pants: J. Ferrar, $85; jcpenney.comShirt, $17.90; forever21.comBlue Tie: $10; walmart.comShoes: $32.35; asos.com
Black Tie: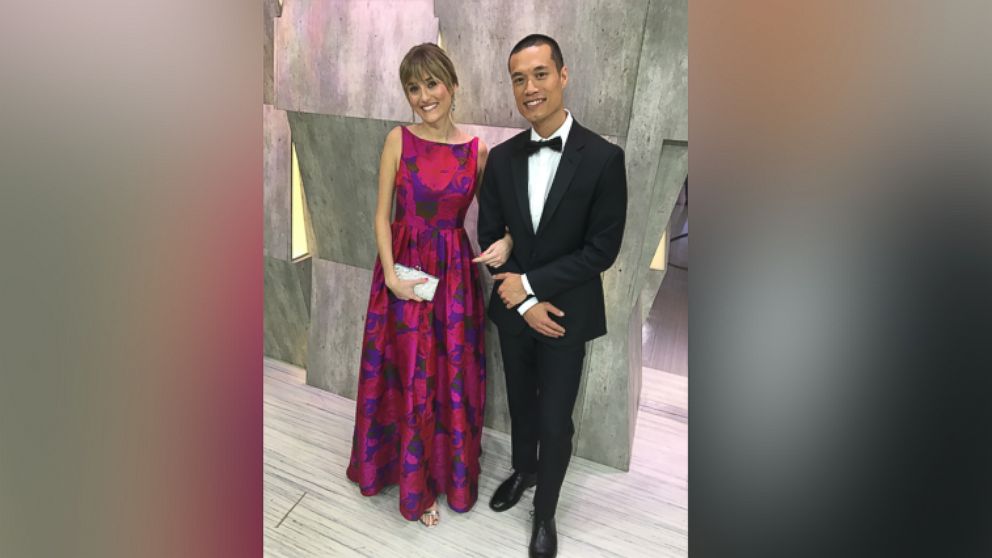 Bergamotto works with Lizzy Post, the etiquette legend Emily Post's great-great-granddaughter, and people are always asking her about the dress code surrounding a black-tie invitation. Do men really have to wear a tux? Do women really have to wear a gown? Well, we're of the opinion that, like Oscar Wilde once said, "You can never be overdressed or overeducated." So, we'd say yes to both questions. If it says "black tie optional," do you have to take the option? Not necessarily, but generally if the bride and groom make the effort to announce the "option," they probably want you to take it.
For Her: "For women, unless otherwise stated, you do not have to wear a black dress or a dark dress to a black-tie wedding," Bergamotto explained. "It's more about the formality of the dress and this one, in a rich floral, fits the occasion. This one is from a site that allows you to rent the gown, since most of us won't really be going to that many black-tie weddings and, if you are, then you'll also want to mix it up so that overlapping wedding guests don't see you doing the circuit in the same dress all summer. Either way, it's brilliant."
Dress: Adrianna Papell(Style Lend) $65Clutch: $39; charmingcharlie.comEarrings: $19.99; claires.comShoes: $13; forever21.com
For Him: "And, lest we forget the men, there's also a site for them to rent their formal wear," she explained. "Theblacktux.com can give you the whole head-to-toe tux for under $150."
Tux, Shirt, Shoes: $135; theblacktux.comKmart Bow Tie,$9.99; kmart.com