— -- It's an image not typically seen: the president and the Easter Bunny standing side by side.
Once every spring, however, the fluffy donor of chocolate and gifts joins the leader of the United States for the annual White House Easter Egg Roll.
This year's annual rite of spring is today. Here's everything you need to know about the longstanding White House tradition.
The history
The White House Easter Egg Roll dates back more than 100 years. According to the National Park Service, children in the 1870s would flock to Capitol Hill on the Monday after Easter. They would roll dyed hard-boiled eggs -- and sometimes themselves -- down the hill. Members of Congress, fed up with the crowds and the toll the activity took on the grounds, passed a law in 1876 to ban egg rolling on Capitol grounds. On Easter Saturday 1878, President Rutherford B. Hayes was approached by a group of young children asking whether they could use his "backyard" to roll eggs, according to the National Archives. That Easter Monday, the president issued an order to allow the children to come roll eggs on the White House South Lawn.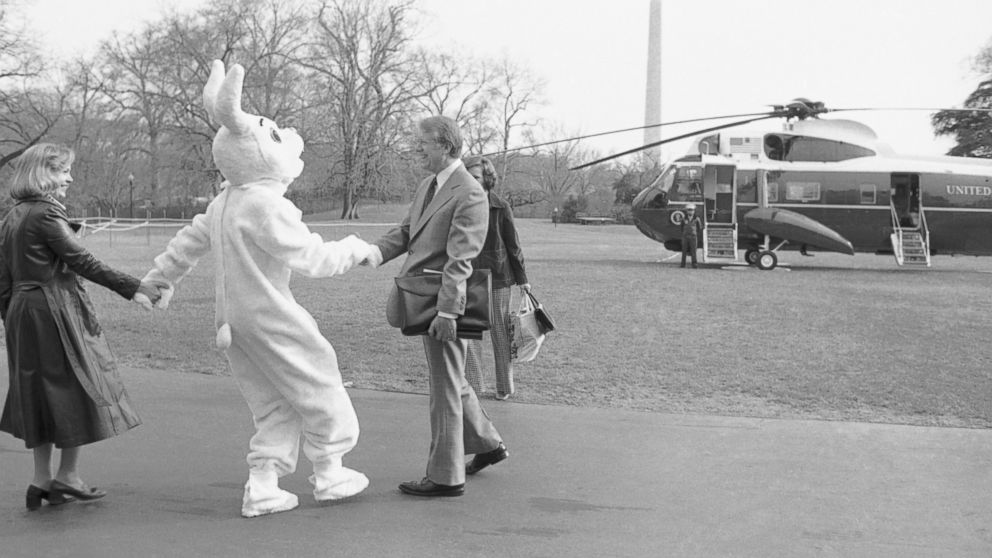 According to the National Archives, the White House Easter Egg Roll has been held almost every year since -- it has been canceled only for bad weather and during World War I and World War II. The event has grown to become the largest hosted at the White House, with more than 30,000 people in attendance in recent years.
The traditions
The most obvious tradition of the Easter Egg Roll -- the rolling of colorfully dyed eggs across the lawn -- stems from 19th century Easter games, according to the National Archives. Other traditions came to be throughout the event's 138-year history. The White House began giving out souvenir eggs in 1981, after President Ronald Reagan and first lady Nancy Reagan held a hunt for signed wooden Easter eggs. In 1969, according to the White House Historical Association, one of first lady Pat Nixon's staffers donned a fluffy white rabbit costume. Thus, the official White House Easter Bunny was born.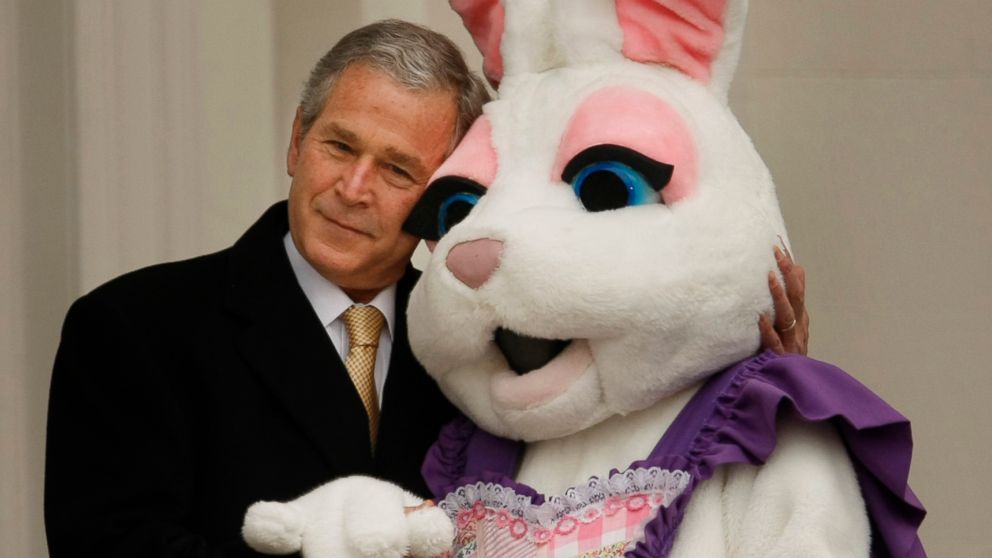 The 2017 Easter Egg Roll
An estimated 21,000 guests will attend the first Easter Egg Roll at the Trump White House. The event will be smaller than last year's, which had 35,000 attendees. Stephanie Grisham, spokeswoman for first lady Melania Trump, told the Washington Post, "This year being our first, we've chosen to focus on the historic aspects of the Easter Egg Roll."
The performers at this year's event are the Martin Family Circus and the boy band Bro4. In addition to the Easter Egg Roll and live music, there will be storytelling, costumed characters, a military band and other activities.
This year's lucky attendees scored tickets to the Easter Egg Roll through a public lottery.