— -- More than 1,000 kids who saw their homes damaged or destroyed by the California wildfires received free Halloween costumes thanks to their local police department.
The Santa Rosa Police Department held a costume giveaway on Friday after thousands of donations of costumes and Halloween treats poured into the community.
"The response has been overwhelming," said Santa Rosa Sgt. Summer Black, who helped organize the giveaway. "We were sent boxes and boxes of stuff from all over the country."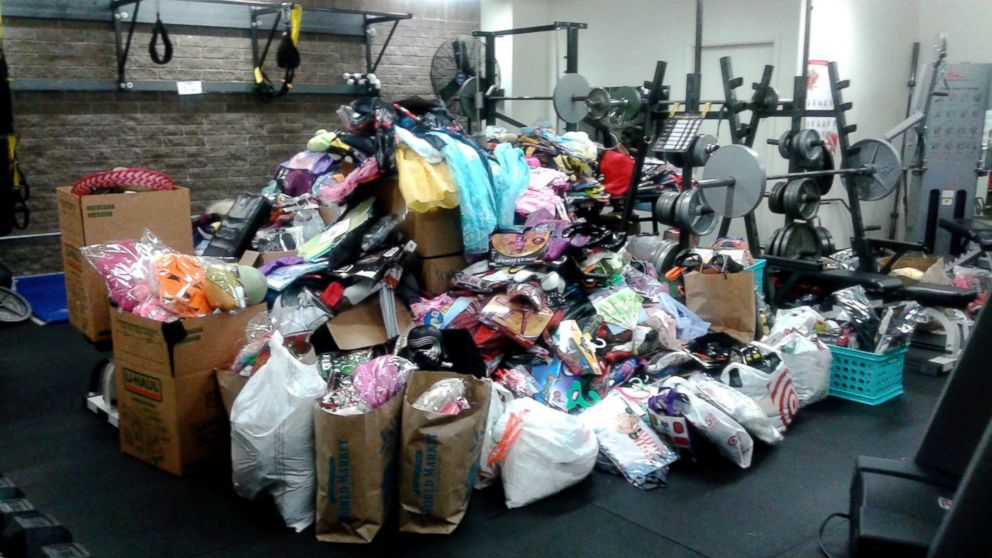 The California wildfires that began earlier this month killed 42 people, burned more than 245,000 acres of land, forced at least 100,000 residents to evacuate and destroyed an estimated 8,900 homes and businesses, according to the California Department of Forestry and Fire Protection.
In Santa Rosa, entire neighborhoods were destroyed by the fires.
Black, a 17-year veteran of the force, said it was seeing the reality of the devastation in their community that spurred police officers to want to give affected kids a piece of normalcy after the fires.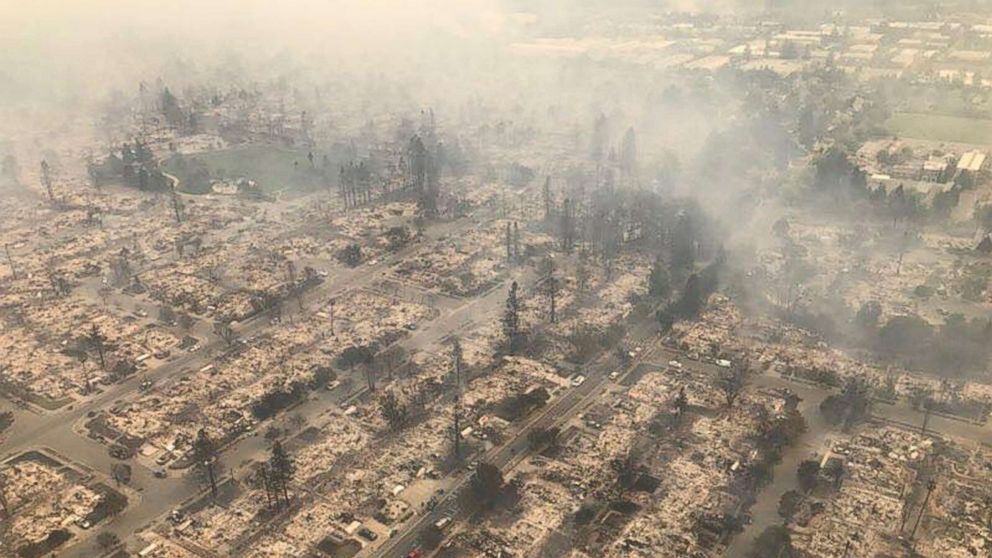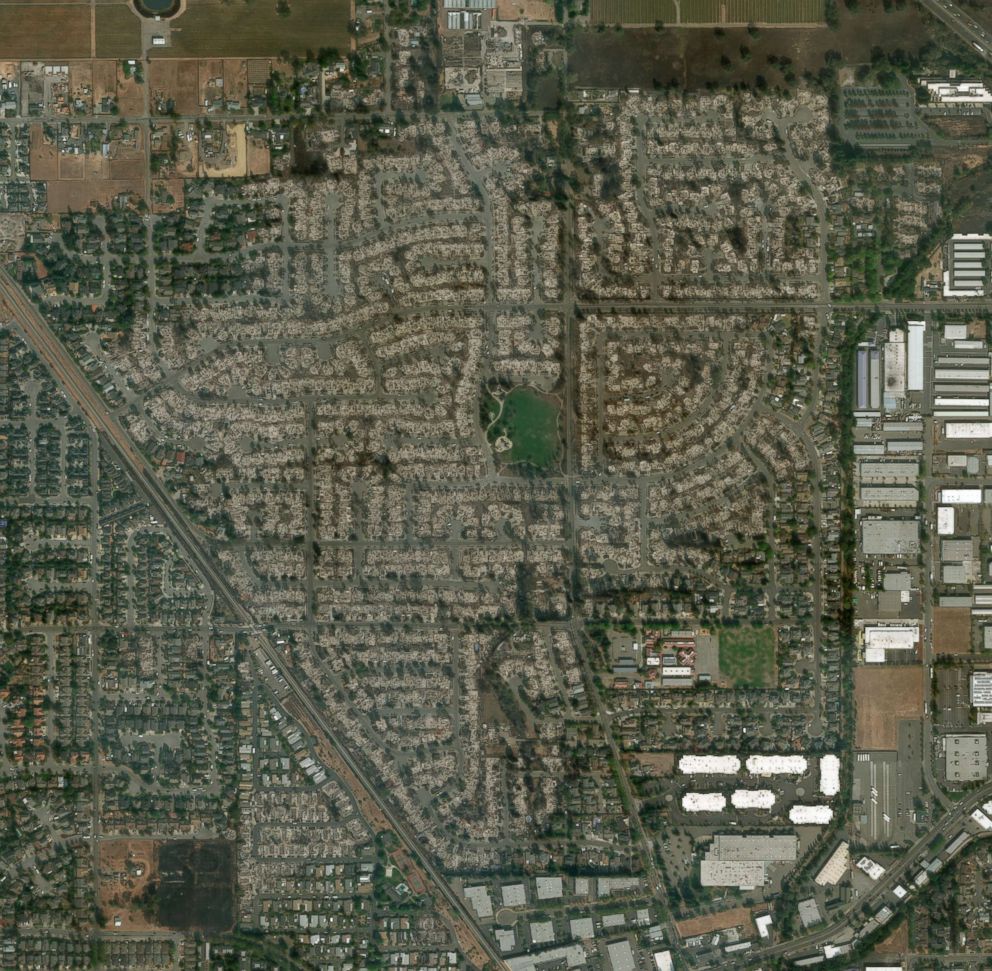 "We were so focused on making sure people were safe and getting them out of their homes, it didn't really sink in," Black said of the destruction. "After, we kind of realized that our city is going to be changed forever."
She added, "We realized how much [residents] relied on us and how much they're going to need us in the future."
Black used Facebook to share the department's request for Halloween costumes to giveaway to kids. Soon, people began dropping shopping bags full of costumes off at police headquarters and boxes from people and businesses across the country began to pour in.
Black said that eight officers on the around 150-officer force lost their own homes in the blazes.
On Friday, police officers and firefighters helped kids pick out their Halloween costumes as Girl Scouts handed out candy to attendees.
Sascha Humphrey, 9, selected a dark angel costume at the police giveaway.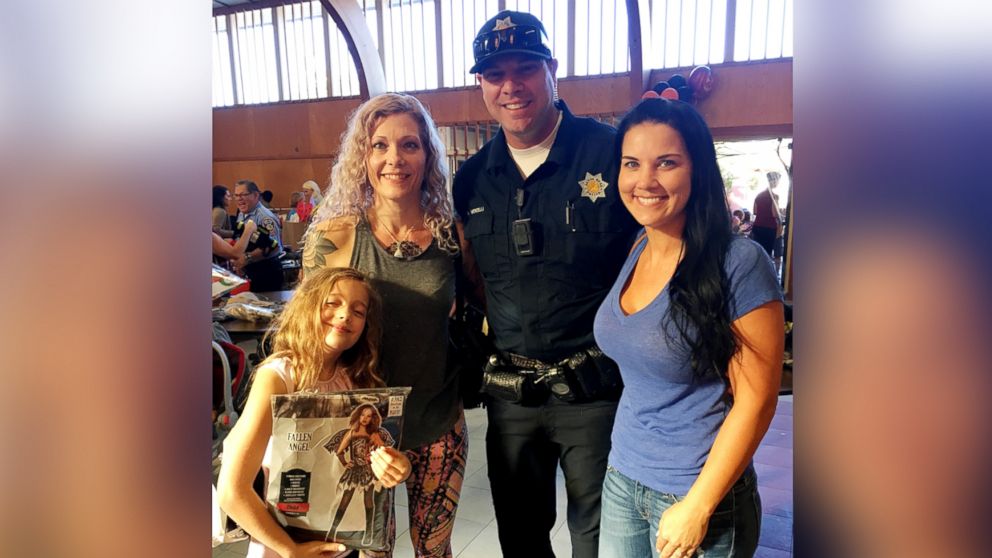 Her family lost their Santa Rosa home and two cars in the fire. After evacuating their home, the family became stuck in traffic and had to flee the fires on foot.
They eventually climbed into a stranger's pickup truck to reach safe ground. They are now staying with friends as their neighborhood is just "burned rubble," according to Colleen Teitgen, Sascha's mother.
"I had ordered her a bat costume before the fire and it is somehow still in limbo and I keep getting notifications from the post office," Teitgen told ABC News. "She was getting really worried that she wouldn't have a costume."
"When I heard about this I was so excited to be able to take care of her and find something," said Teitgen, who also picked out a skull and cape for her 13-year-old son's Halloween costume.
Black said she hopes the new Halloween costumes are a sign for kids and their parents that life one day will return to normal and "the fires will not win."
"We will rebuild," she said. "Halloween for kids is a big deal and this allows them a night where they can be kids and not have to worry about what they're going through."
She added, "The reality will be there after Halloween but this is a night they can just be kids."