— -- Imagine flying on an airplane and being able the clouds all around you. That's what one company plans on achieving in the next 10 years -- an airplane without windows.
The Centre for Process Innovation (CPI), a U.K.-based cutting edge technology association, envisioned the next generation aircraft in efforts to conserve fuel, while drastically transforming the customer experience.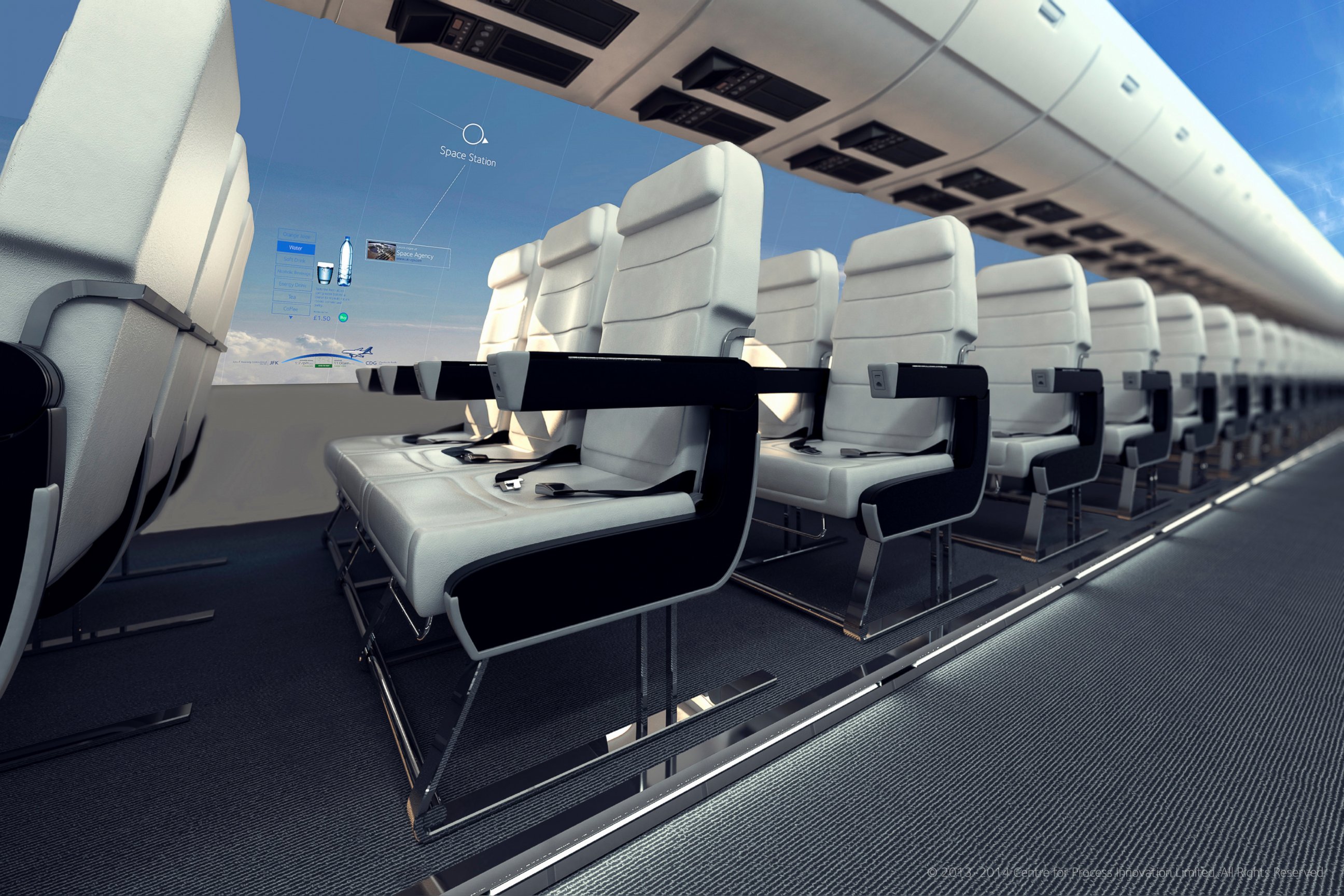 READ:
"Removing the windows will significantly reduce the weight of the aircraft, saving fuel and therefore reducing operational costs," says Matthew Herbert, marketing manager for CPI. "The windows will be replaced by high quality flexible OLED displays that are connected to digital cameras integrated into the exterior of the plane," he says.
Lower operational costs, the company claims, will in turn result in reduced airfares.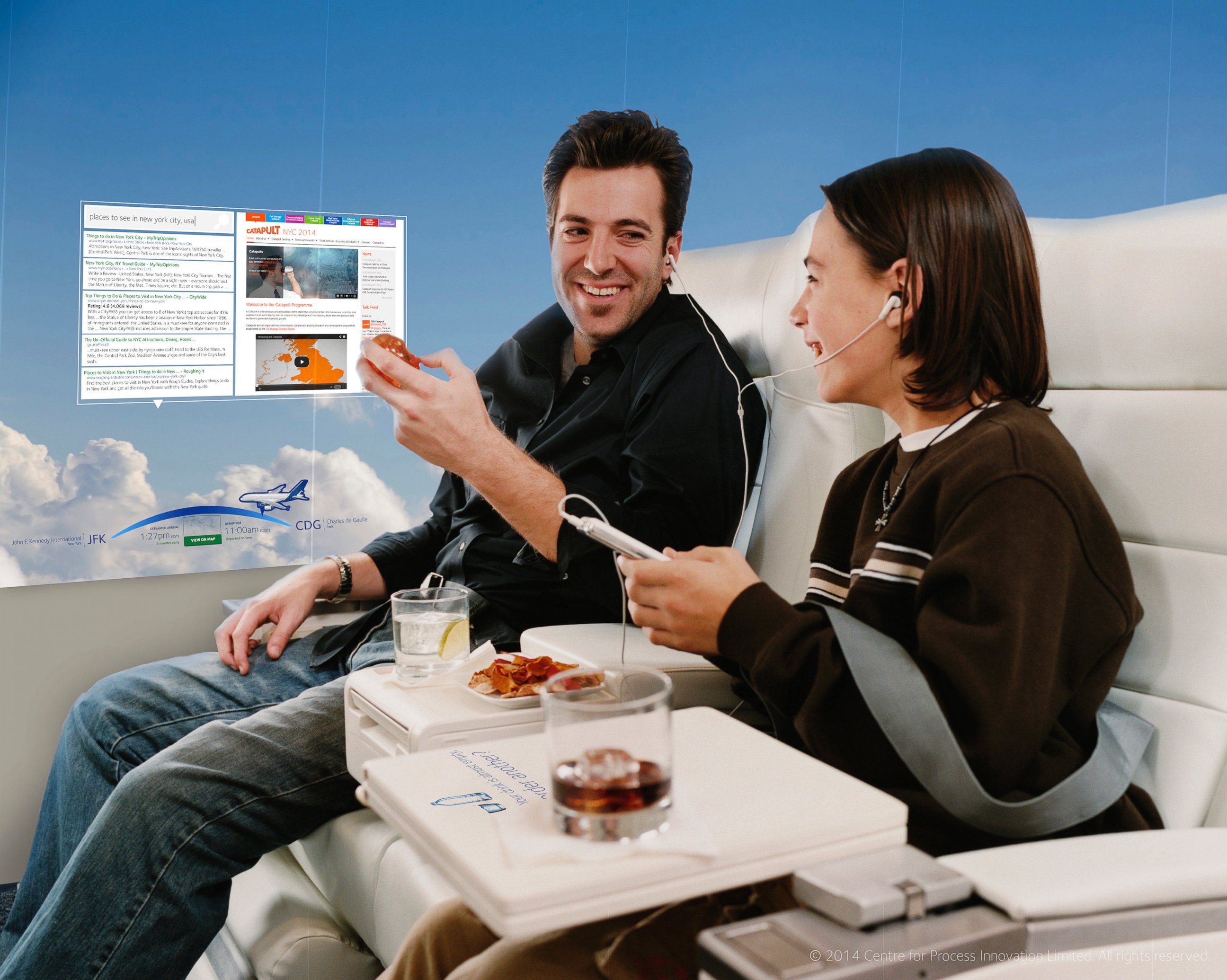 In addition to the windowless element, passengers can surf the web, enjoy in-flight entertainment, or change the views from different angles of the plane.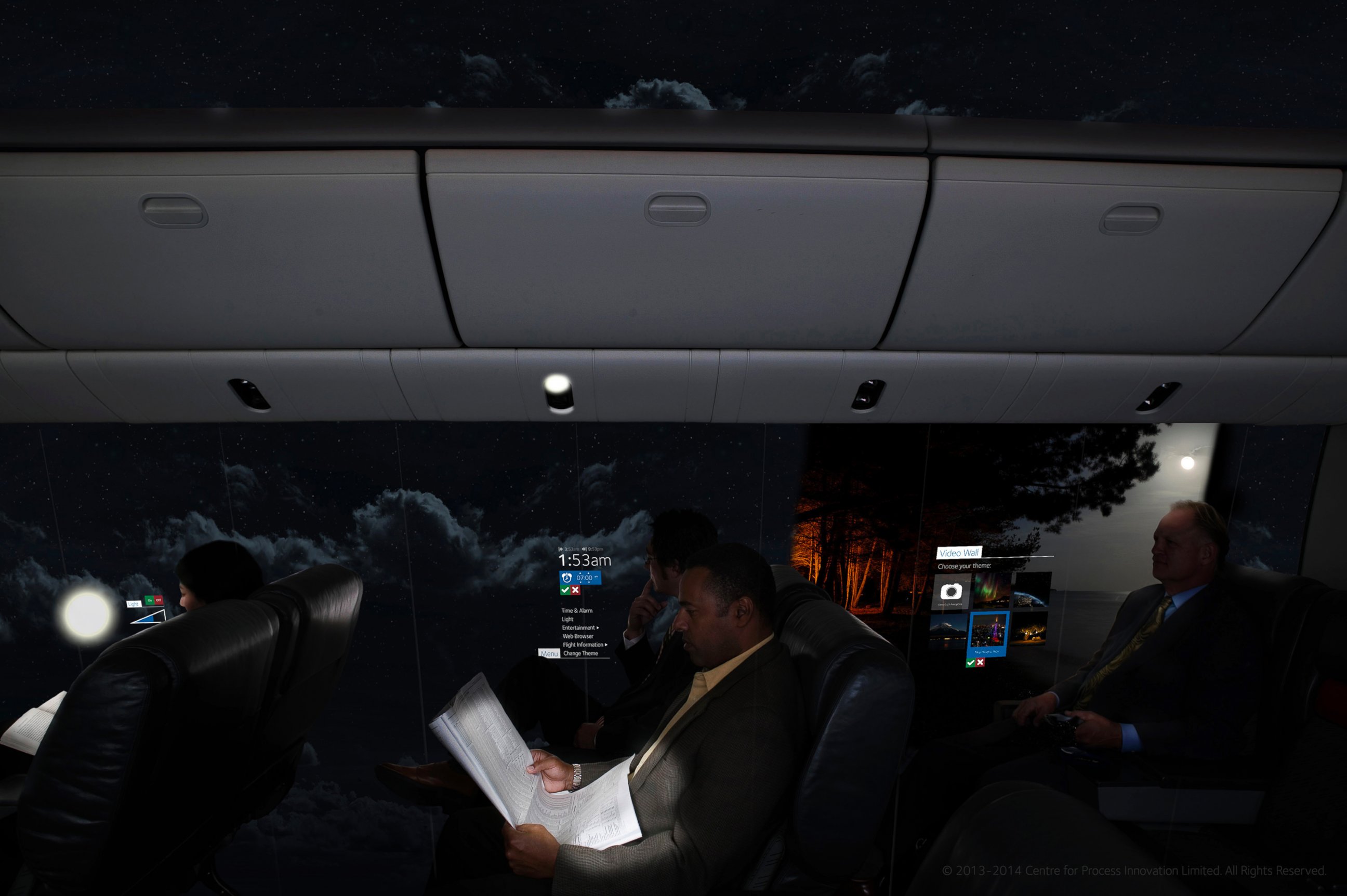 A few months ago, Spike Aerospace, Inc. introduced the concept behind the "world's first supersonic jet." called the Spike S-512, which also has a windowless feature.