— -- The Miami woman who gave birth to a baby girl at her boyfriend's home during Hurricane Irma on Sept. 10 said it was a "traumatizing" experience, but she knew she "had to stay calm about it."
"I'm just amazed. I'm still kind of shocked," mom Tatyanna Watkins, 23, said at a press conference at Jackson Memorial Hospital today. "I'm just thankful that I'm here, she's here, and everybody is safe."
Watkins and her boyfriend, David Knight, welcomed Destiny Janine Knight around 5:30 a.m. She weighed in at 6 pounds, 11 ounces, and was 20 inches long.
"It was extremely nerve-wracking. I'm still shocked," said the proud father, who was also taught over the phone how to tie off the placenta with a shoelace. "I never thought I would be in a situation like this. I just thank God everything was alright and the birth was successful and everybody made it out safe."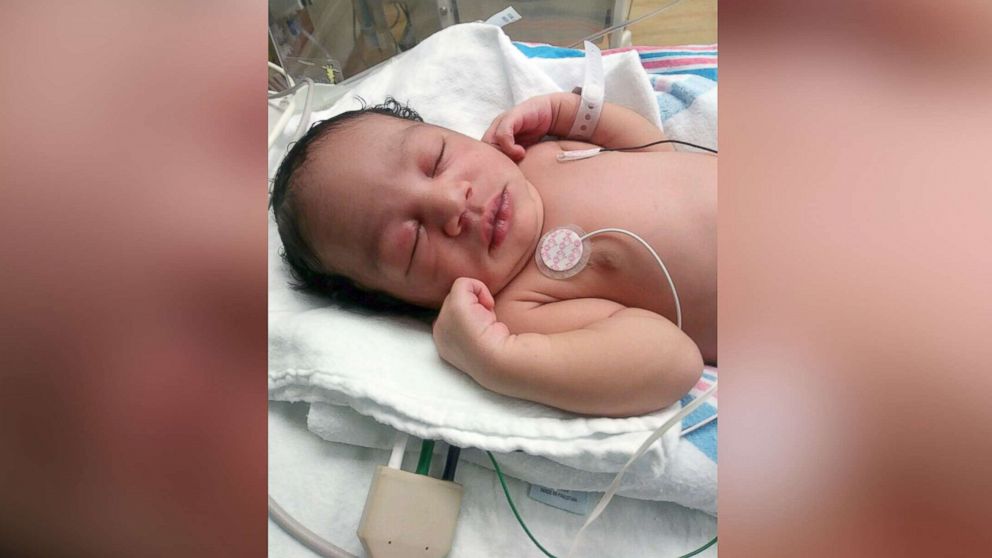 For the first time since the harrowing experience, Watkins and Knight finally met the 911 dispatcher who coached them through the delivery process over the phone.
"Thank you," the gracious parents told emergency dispatch supervisor Desiree Farrell while hugging her.
"It was such a good relief to have someone on the phone who was trained in that field because I think without that, I don't think I would have been able to do it," said Knight. "I'm very grateful and still in shock, but I am happy."
Farrell said she knew Miami Fire-Rescue wasn't going to be able to reach the anxious parents, so she had another operator call Jackson hospital to get Dr. Kendra Gillespie on the phone for assistance.
"It was so much teamwork and so much effort and just doing what we could," said Farrell. "I remember at one point the dad saying, 'Can you please stay on the phone with me?' and I said, 'Yes, of course.'"
The new mother, who was due on Sept. 11, said "it sounded like a train coming" outside as the storm was hitting.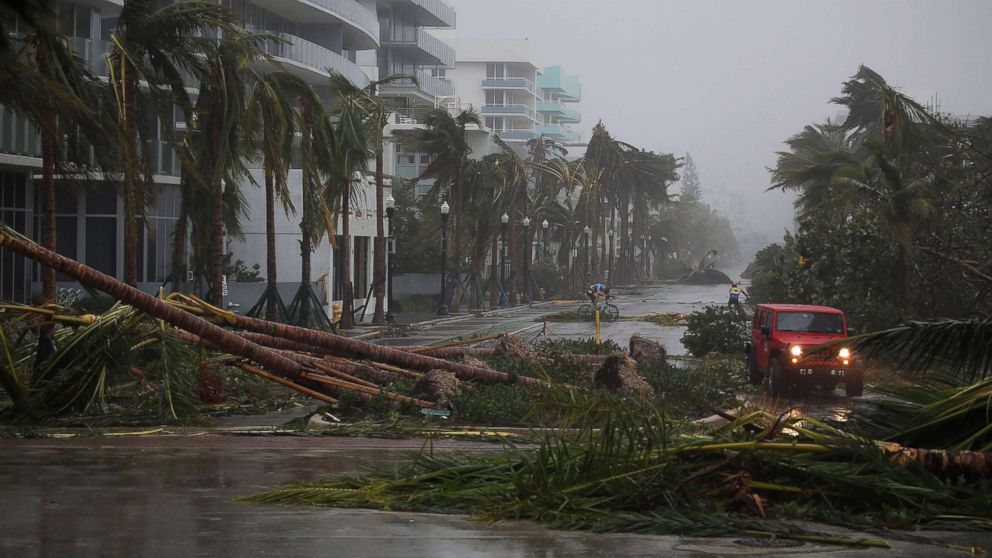 "When the paramedics came it was raining so we had to cover her face with towels so we could get on the truck," she said of shielding Destiny when they were finally able to get into an ambulance.
The family was safely transported to the Women's Hospital at Jackson Memorial around 8 a.m.
"This is a good example of people who care, people who listen, people who could communicate all together for a good outcome," said Dr. Salih Yasin, an OB-GYN with the University of Miami Health System. "It is really a good story for us to learn from and for others to copy possibly nationwide."
Watkins has been already been discharged from the hospital, but baby Destiny is still being monitored at Holtz Children's Hospital Pediatric Cardiac ICU until she's healthy enough to go home.