— -- It almost looks good enough to eat.
Photographer and artist Christine McConnell recently turned her parents' home in Highland, California, into a life-sized gingerbread house.
"I've always decorated it for Christmas, but never something like this, just traditional," McConnell, 34, told ABC News. "I did their house for Halloween and it just sort of blew up, and I never thought it would get this complicated."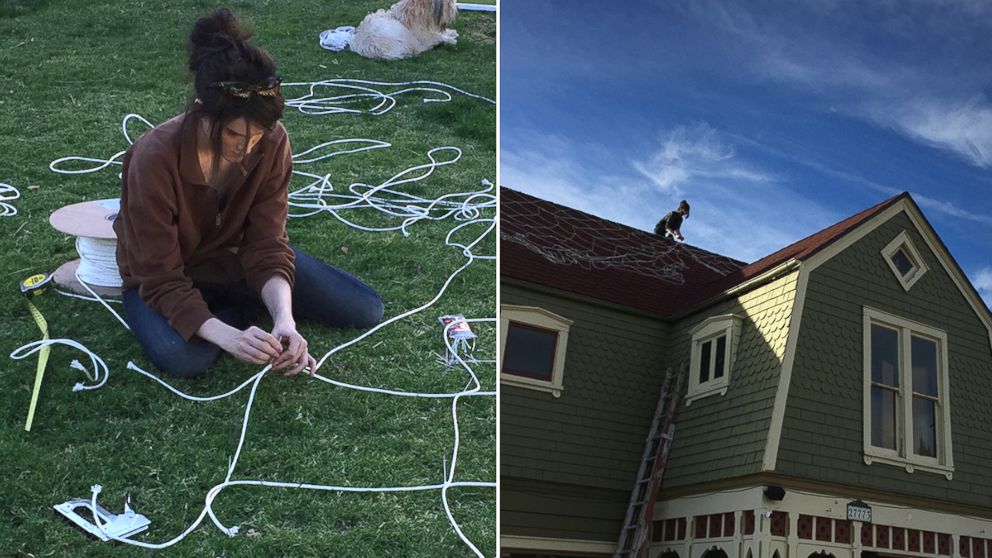 McConnell has her own home in Los Angeles but she said she decorates her parents' home because it's much more "neat-looking" than hers.
She started thinking of how to decorate their home for Christmas after all the attention she received when she turned their house into a monster this past Halloween.
"I've always been a really big fan of the Hansel and Gretel story, and I just saw that movie 'Christmas Vacation' where Chevy Chase goes crazy with the Christmas lights," McConnell said. "I thought I could do something over the top like that."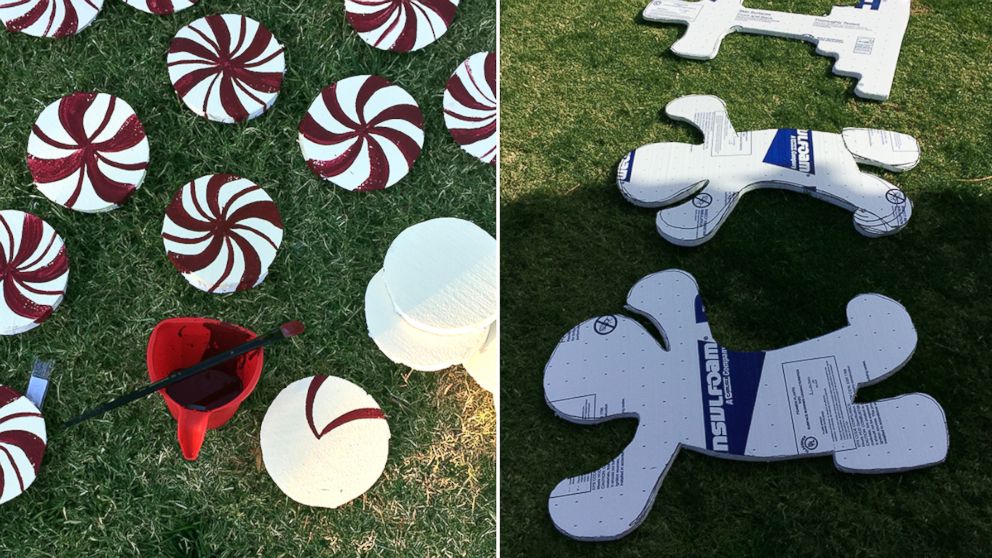 After spending about a week and a half fine tuning her idea, McConnell said she took a photo of the house and used Photoshop to see how she could transform the home in real life.
She then bought foam board, which she measured, cut and painted to create the various candy and gingerbread elements. To give the windows a cottage window look, McConnell placed masking tape over the glass.
The most difficult step, McConnell said, was the roof. She used rope that she tied into a net pattern to mimic a roof with icing.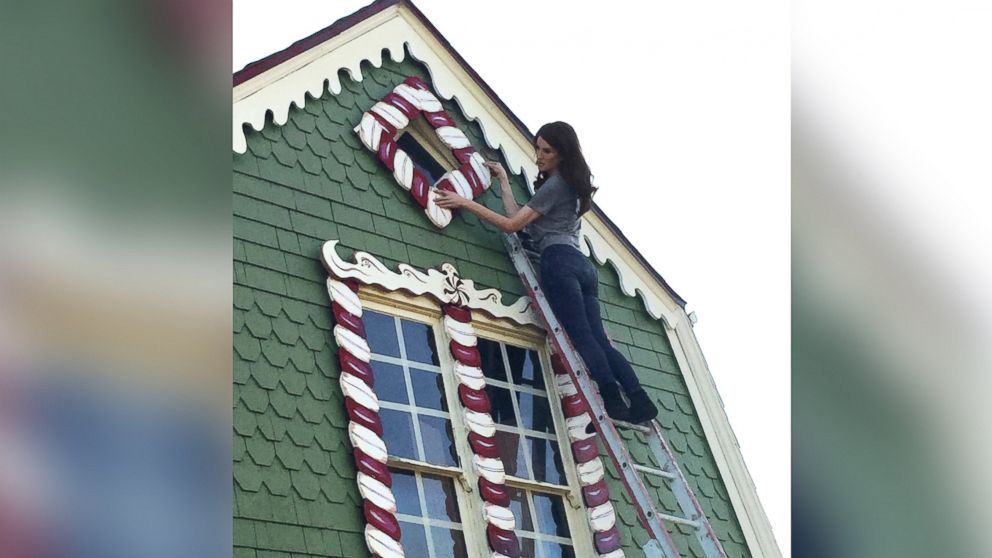 "The gingerbread men are my favorite thing about the house," said McConnell.
The entire process, which McConnell did by herself, took nearly a week. She said she started work on the decorations last Sunday and worked 15-hour days throughout the week.
McConnell even designed and created the costumes her nieces wore as Hansel and Gretel for a photo shoot she did of the completed gingerbread house.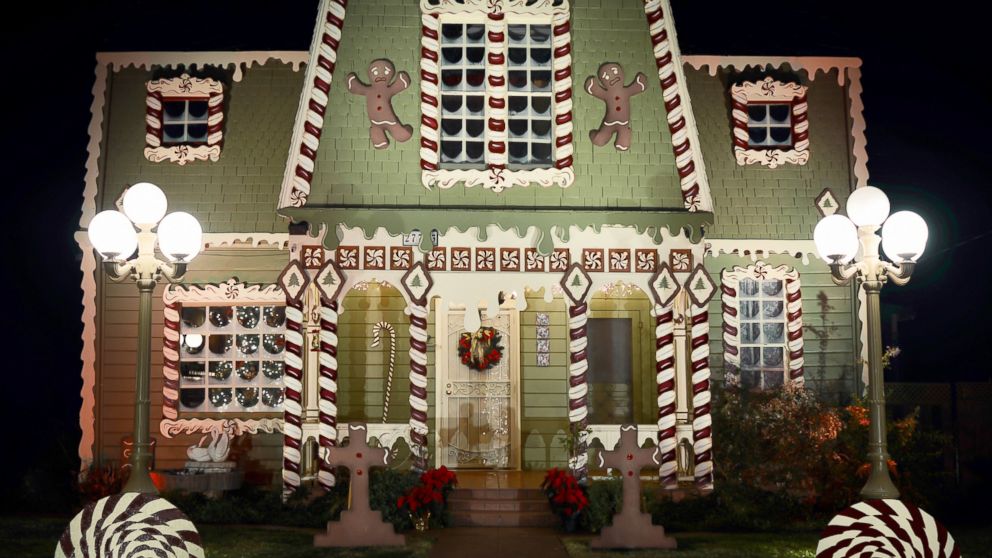 "I had it all done by Saturday night, shot the whole thing Sunday and posted the pictures last night," said McConnell.
The house has drawn many visitors, McConnell said, and her parents are "pretty tolerant" of the decorations and attentions.
"Usually my dad can't wait to take them down after a holiday, and with these, he's like, 'I might keep these up for a while,'" McConnell said. "That's sort of the highest compliment I can get."