Why women wear hats at the Kentucky Derby
It's not just to block out that Southern sun.
— -- When thousands of people stream into Churchill Downs on Saturday for the Kentucky Derby, all eyes won't be on the race track.
Instead, many will be looking for the signature hats worn by the female attendees in a variety of styles, including headbands, fascinators, parasols, top hats, fedoras, ascots, and wide-brimmed hats.
But why hats?
It's a tradition that dates back to when the Kentucky Derby first started in 1875, stylist and creative director of YRB magazine Darius Baptist told ABC News.
"When women got dressed up, especially when they were going to church and formal events, the woman's crowning glory was the hat," he explained. "In the South, women pride themselves on being Southern belles so wearing a hat to the Derby plays off of that.
"It's also a combination of Southern culture and British culture," Baptist added.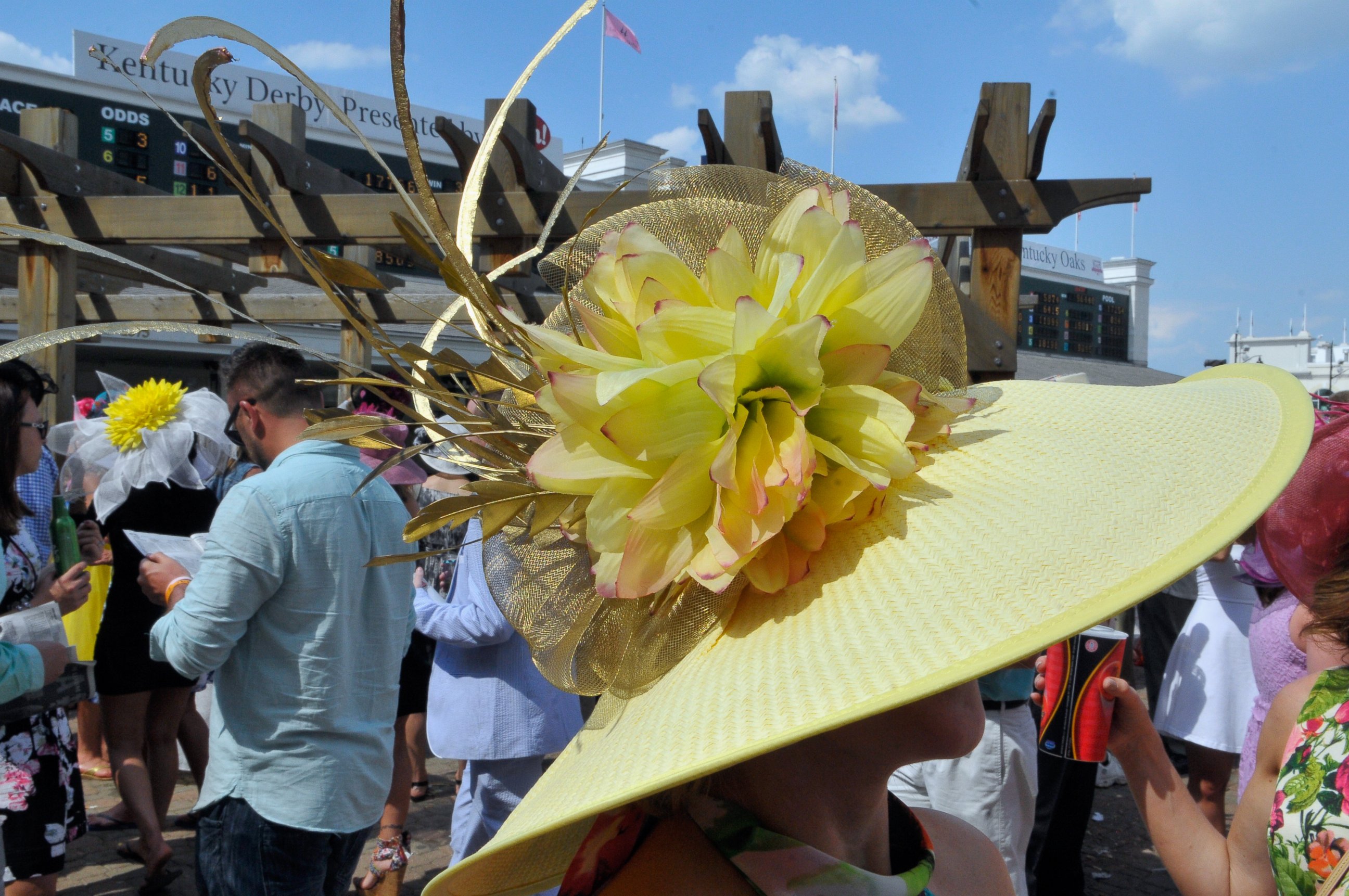 According to the Kentucky Derby's website, the hat-wearing tradition was started by founder Col. Meriwether Lewis Clark, Jr., who modeled the race after high-class European racing events. At races across the pond, many women are seen sporting hats as well.
Although there are no rules when it comes to picking out a hat for the Kentucky Derby, Baptist suggested going big.
"It's your statement piece," he said.
And don't be surprised to see both men and women wearing hats on Saturday. The Derby's website said the tradition has now morphed into a good luck charm for those attending the races.