9-year-old Boy Sets Up Lemonade Stand to Raise Funds for His Own Adoption
Tristan, 9, has raised about $6,500 from his lemonade stand.
— -- With summer approaching, entrepreneurial children across the country will be setting up lemonade stands and earning a few extra bucks for ice cream and toys. But one 9-year-old Missouri boy is using the money he has earned from his lemonade stand for a more serious cause -- to pay the legal fees for his own adoption.
Tristan Jacobson sat outside his home in Springfield this weekend selling bottles of lemonade he made from lemonade packets as customers paid and left donations in a makeshift tip jar made from of Minion sand bucket.
"He wants the adoption really, really badly," Tristan's legal guardian, Donnie Davis, 40, told ABC News today.
Davis has been a part of Tristan's life since he was just 3 months old, but had to give up custody when he was 2 and a half years old. His biological mother was going to school and had another child she was caring for, so Tristan went to live with her, according to Davis, who kept in touch with Tristan during that time.
But after a year, Tristan's biological mother started making destructive decisions that put Tristan's life in danger, Davis said, noting that whenever she saw Tristan, his clothes would be dirty and ripped. He moved around a lot with his mother, who was never able to have a consistent home, according to Davis, but he was never in foster care.
Davis said she tried for months to gain custody over Tristan and remove him from the unhealthy situation he was living in, but it wasn't until Davis was contacted by police who told her Tristan had been abandoned at a homeless kids' center in town that she was finally able to bring him back into her home.
Tristan was 5 years old when he was reunited with Davis. In 2014, Davis became the legal guardian of Tristan, and "the beginning of this year, we said we were going to do the legal adoption," she said.
The legal fees for adoption were going to be close to $10,000, which Davis and her husband could not afford, but it didn't dishearten them.
"Anything I could downgrade to save money, I did," said Davis, noting the family got cheaper cell phone service, cheaper internet and television plans, and canceled summer vacation plans and started planning a yard sale.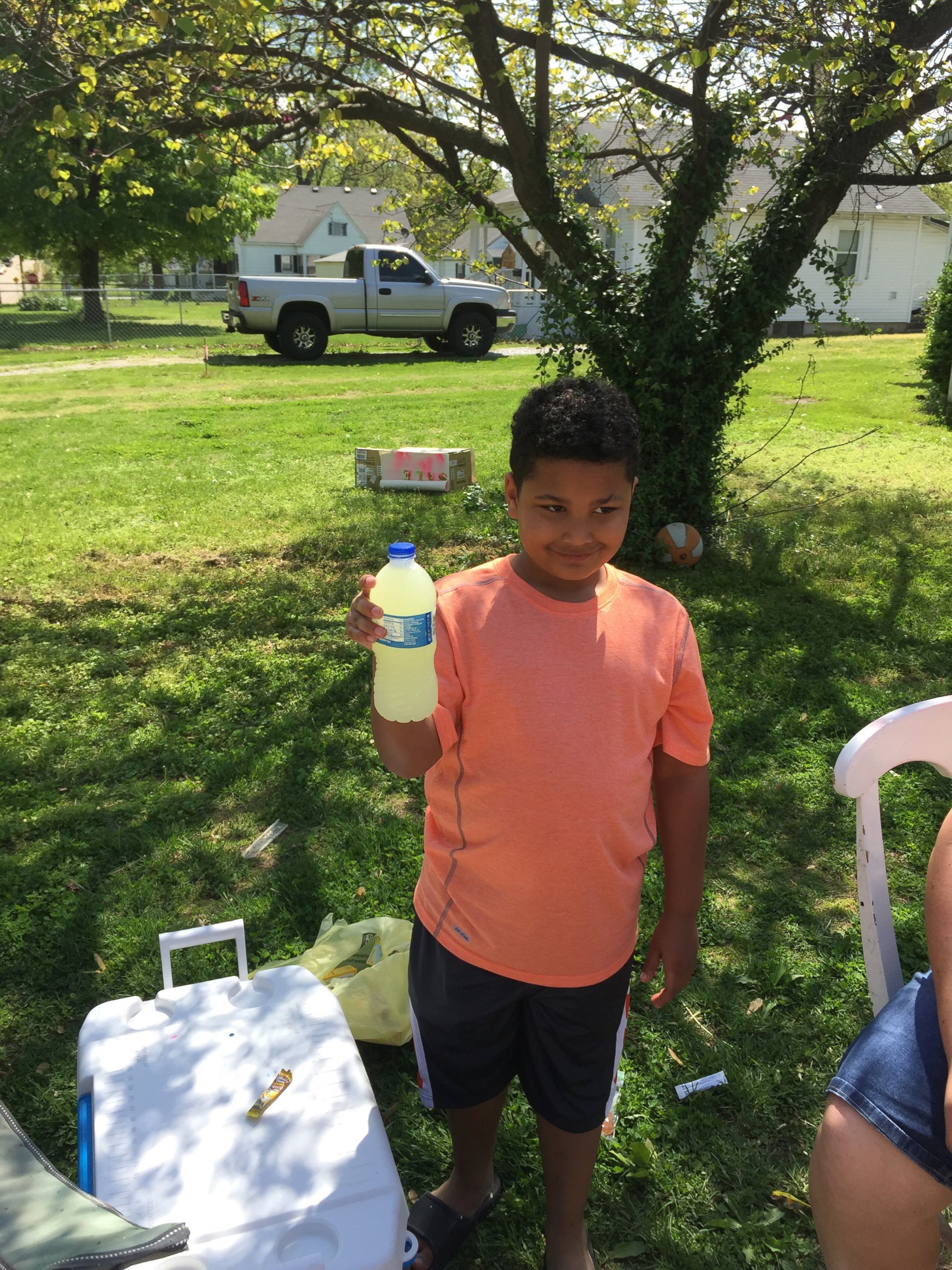 Tristan, "who likes to take responsibility," also wanted to help out and raise money, Davis said. That's when he decided to set up his lemonade stand, which attracted hundreds of people.
"We had people drive over 2 and a half hours to come see Tristan," Davis said, adding that one man heard about Tristan's story on the radio on his drive from Chicago to California and took a pit stop at Tristan's lemonade stand to visit him.
The family raised $7,100 in total from the yard sale, with approximately $6,500 of that coming from Tristan's lemonade stand, according to Davis. Davis also set up a fundraising page on YouCaring.com that has raised $9,000 and counting.
Davis feels confident they will have the funds now needed to pay all the legal fees. "I'm kind of in shock from all the support we've received," she said.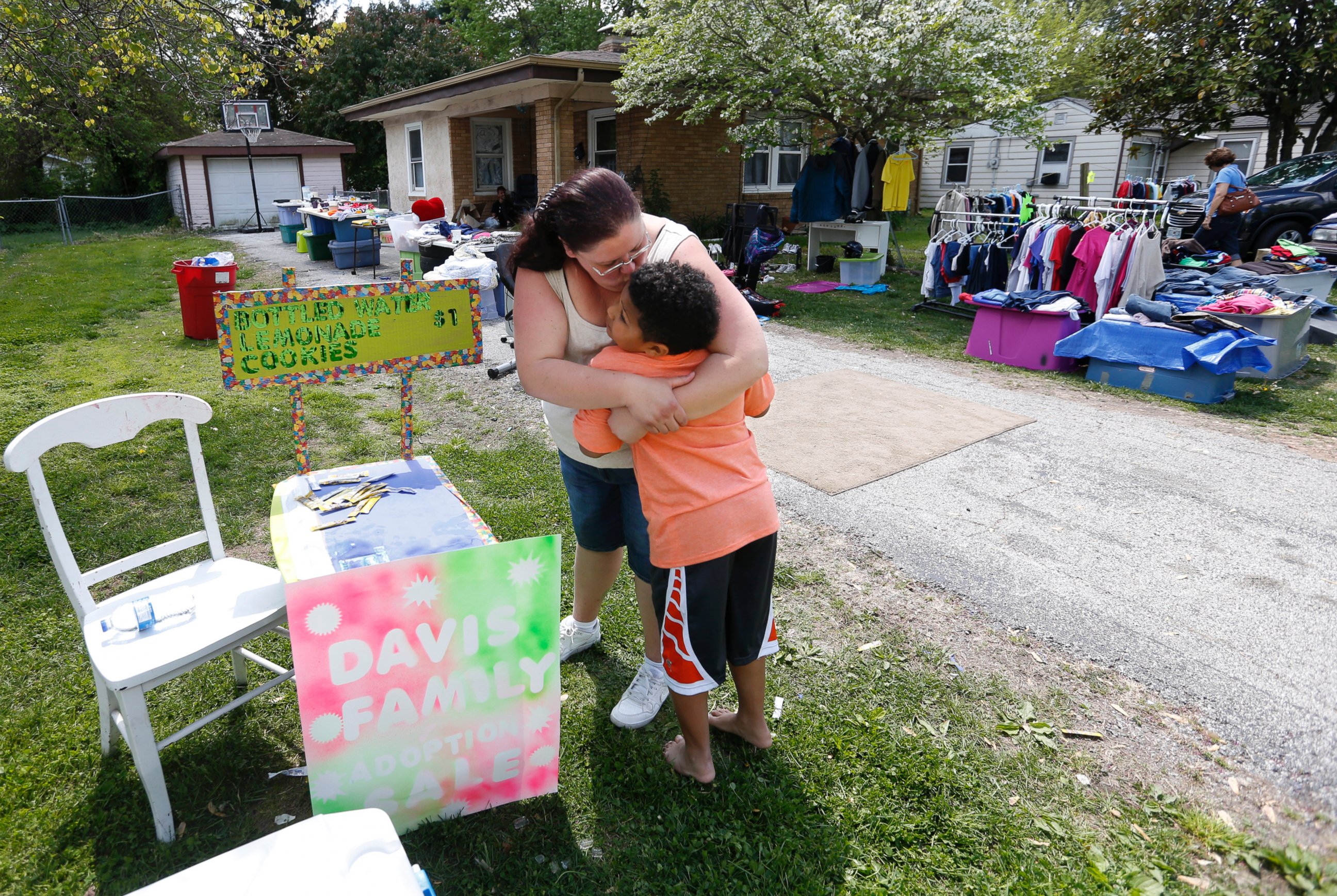 The adoption should be finalized by October, with the latest being by the end of the year, according to Davis.
"Tristan's so excited," she said.