Zombie Cat: Kitty Needs Week to Recover After Returning From the Dead
More than $4,600 raised for Bart the cat's care.
January 28, 2015, 1:03 PM
— -- A buried cat that was believed to be dead but later showed up alive had a smooth surgery, albeit short one eye, and may get to go home in a week or so.
The pet's owner, Ellis Hutson, 52, said he found Bart the cat two weeks ago in the middle of the road in Tampa, Florida, lifeless in a puddle of blood. It's possible he may have been hit by a car, the Humane Society of Tampa Bay said. Bart was buried near the spot where he was found.
But five days later, the 23-month old cat showed up in a neighbor's yard.
"I open the door and my neighbor's standing there with the cat in her hand," Hutson said. "She said, 'Bart is not dead.' I said, 'That's impossible. We buried Bart.'"
After the cat reappeared, Hutson called the Humane Society. He was told no vets were available that evening but he could bring in Bart first thing in the morning.
In surgery Tuesday, Bart was treated for a broken jaw, open facial wounds and a ruined eye.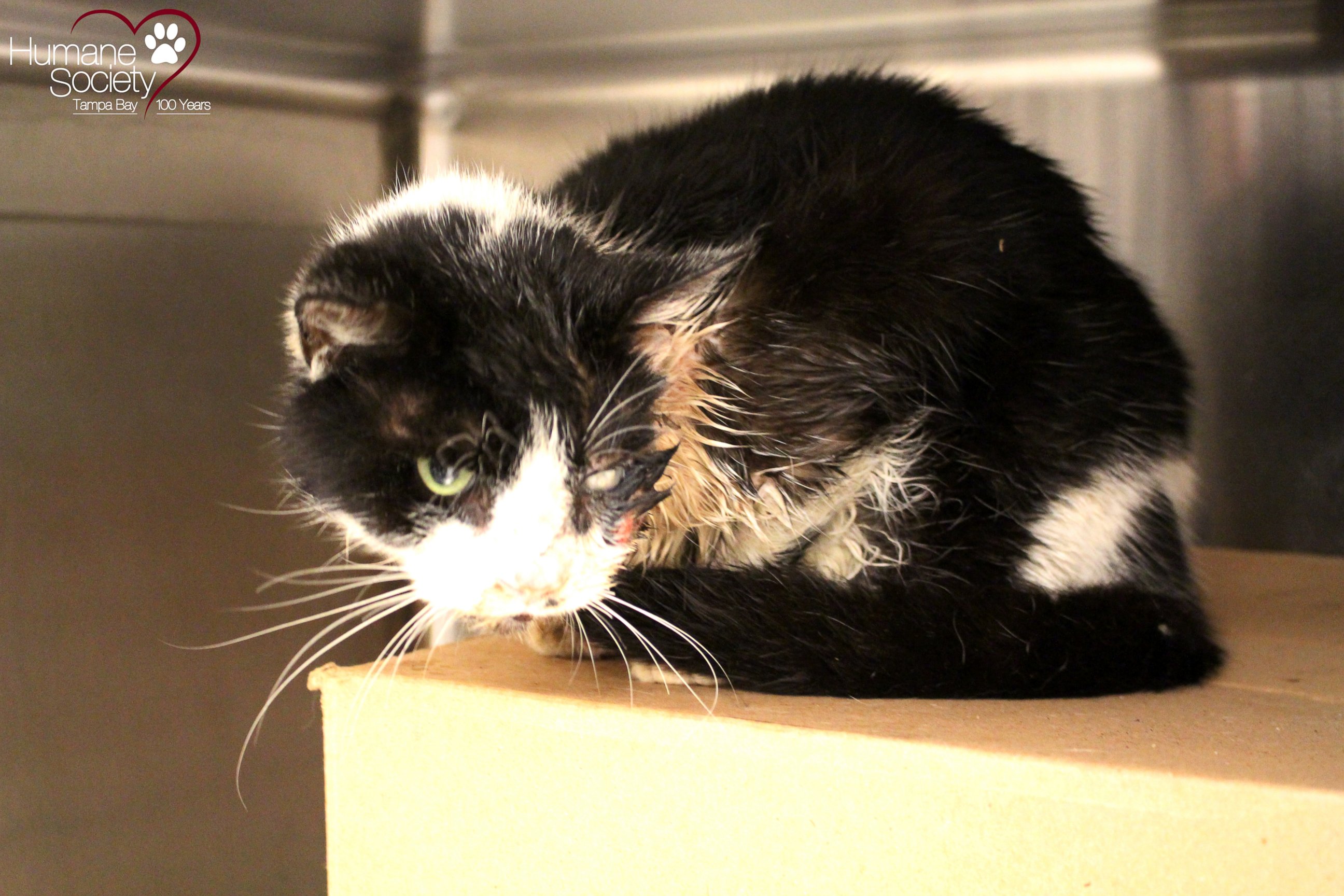 "He is resting comfortably and perks up whenever someone comes by to give him a scratch," Nash McCutchen, a spokeswoman for the Humane Society of Tampa Bay, told ABC News.
"Bart the Miracle Cat" had a "successful" surgery, the Humane Society said on its website. Photos showed Bart receiving sedation, getting a catheter and laying on the surgery table.
"He was a brave boy," the Humane Society said. "He is spending the night with our good friends at Tampa Bay Veterinary Emergency Service so he can be monitored. He will return to us in the morning and [will] need a week or so to recover before going back home."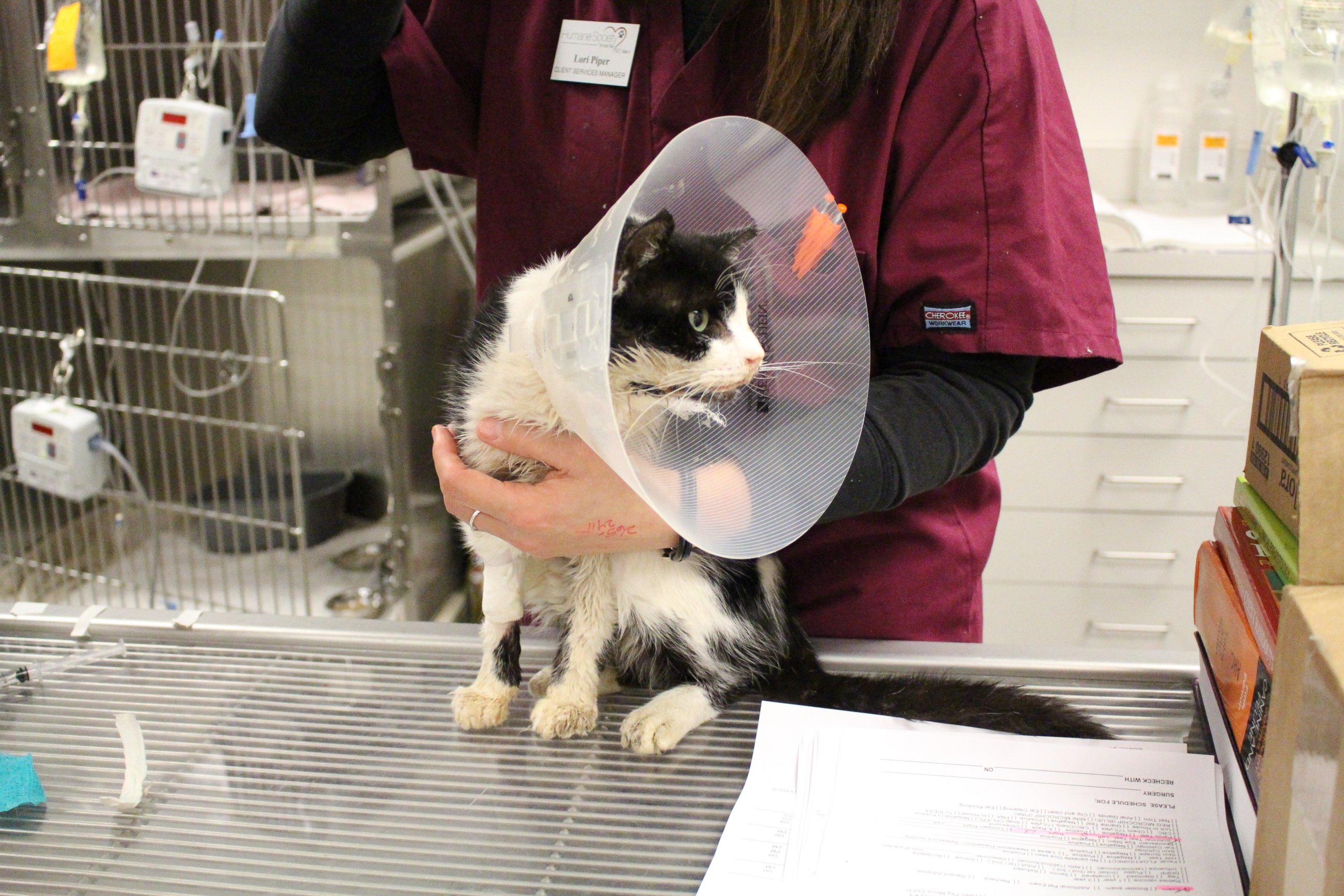 It's an amazing recovery, according to Hutson's neighbor, Dusty Albritton, who found Bart after his burial.
"I saw him with my own eyes. I know he was dead. He was cold and stiff," Albritton told ABC News, calling it "God's miracle" that Bart has survived.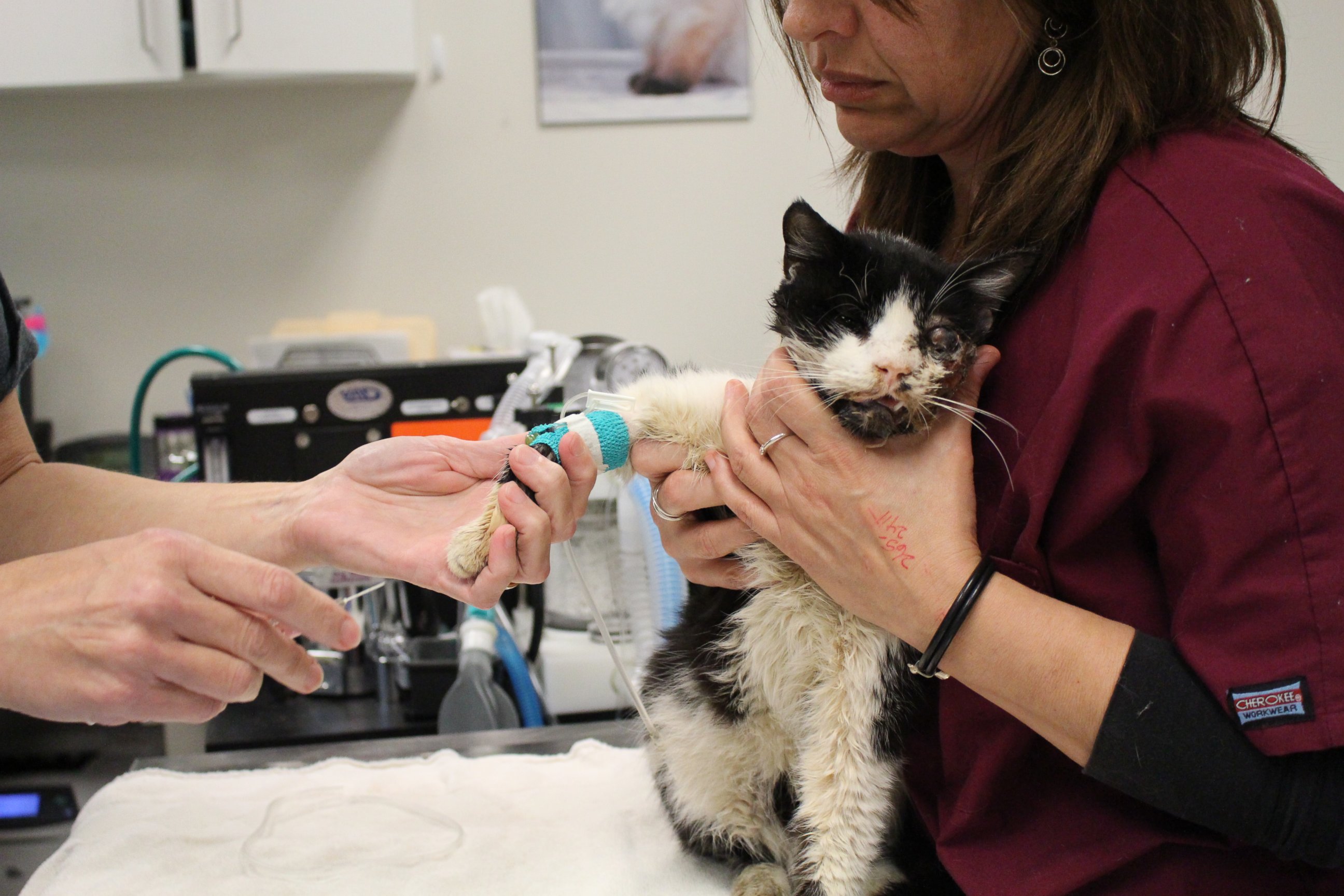 Albritton started a GoFundMe page to raise money for the cat's medical expenses that has collected more than $4,600. The total cost for the care of Bart, including yesterday's surgery and post-operative care, is so far around $2,200, the Humane Society said.
Hutson can choose to pay a portion of the cost of Bart's care through a payment plan, and the Humane Society of Tampa Bay's Save-A-Pet medical fund will help cover the cost, McCutchen said. The animal group's fund has raised a little more than $1,000 through the Human Society of Tampa Bay's website, she said.
Hutson said that he is "really appreciative" to everybody who has donated to the GoFundMe page and the Humane Society.
"We are going to pay all of Bart's medical expenses and with money left over, we are going to use the money for his after-care," Hutson said. "Everything from GoFundMe will go to the cat."
Hutson also said Bart will also no longer be an outdoor cat, but will stay in the three-bedroom home. With five people living in the house, Hutson's dream is to make a room just for Bart, pending a city building permit.
"We will try to make a room only for him. If anyone would like to visit him, they are welcome," Hutson said.
"That's what I would like to do, but those are big dreams," he said.
He said many people have inquired about adopting the cat, but, Hutson said, "he is our family cat."
"But if anyone would like to come by and see him, I don't have a problem with that," he said.