Halloween is not just for humans.
Interested in
Animals?
Add Animals as an interest to stay up to date on the latest Animals news, video, and analysis from ABC News.
Zoo animals are getting into the Halloween spirit by smashing seasonal treats.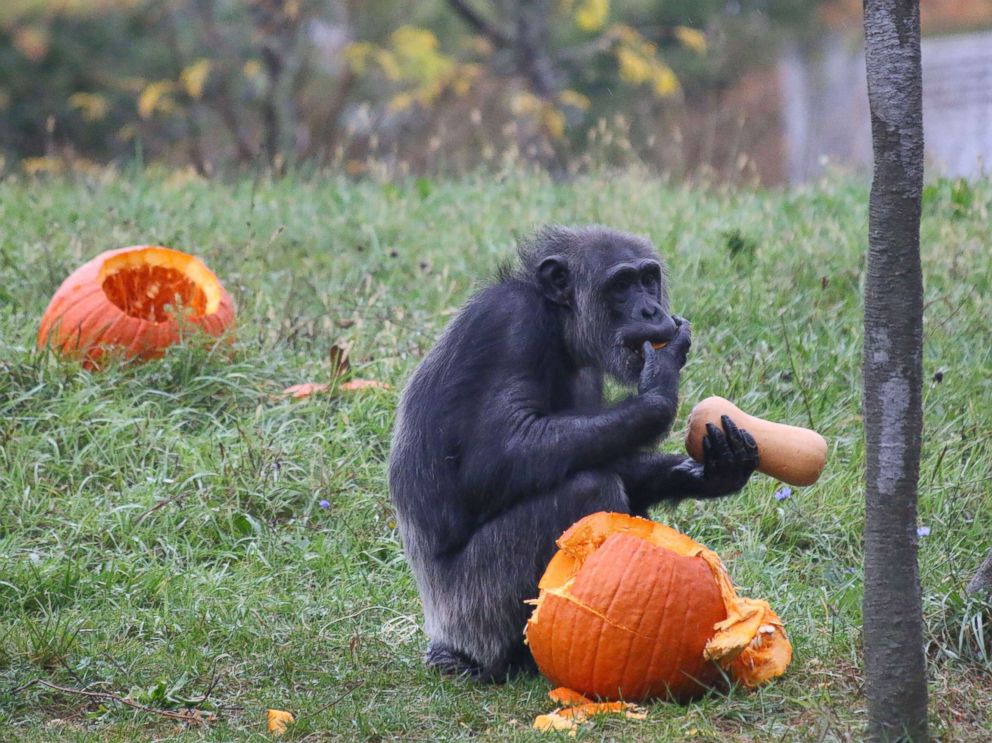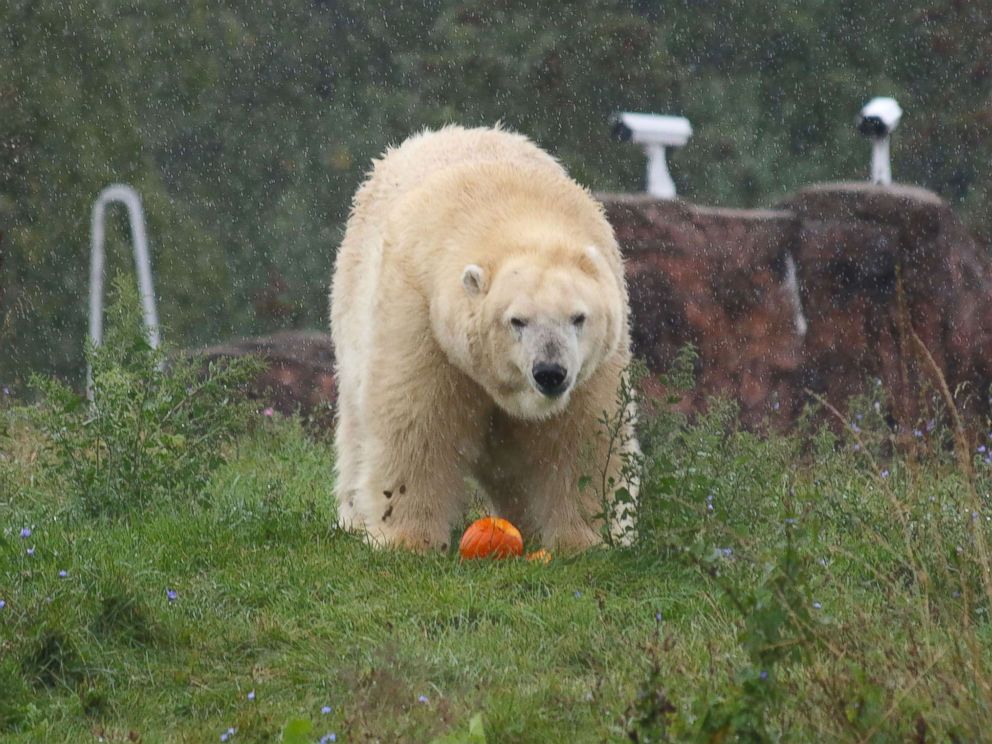 From grizzly bears to chimpanzees to anteaters, animals chomped on pumpkins, gourds and cornstalks at the Detroit Zoo Wednesday.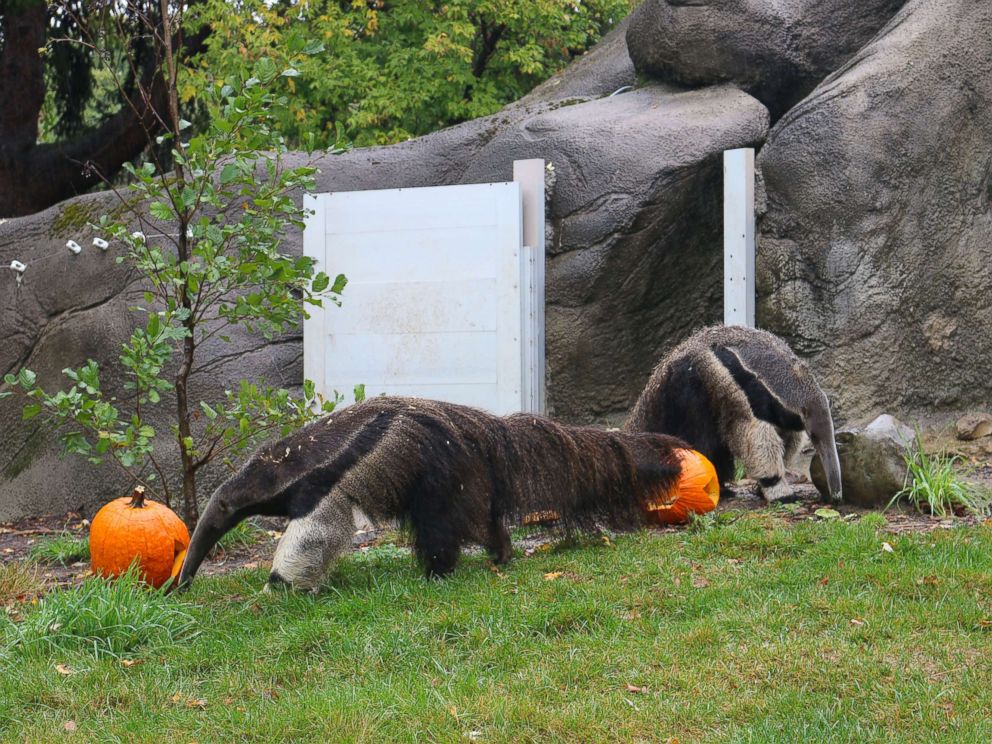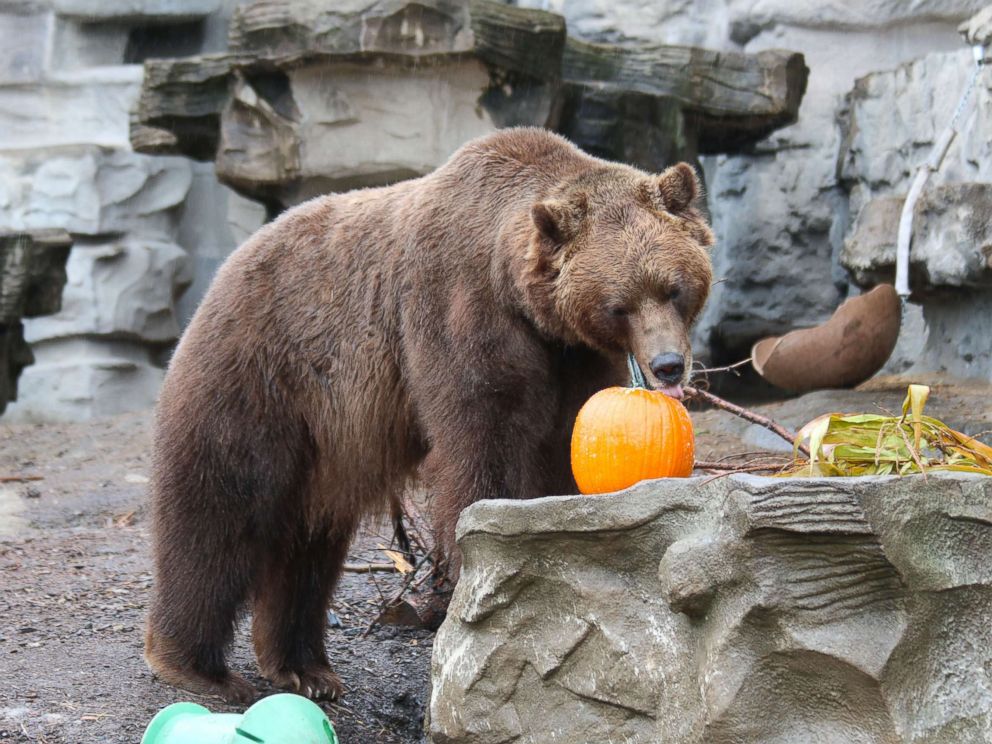 The animals enjoyed a farm-to-table smorgasbord of treats from local Michigan producers, according to the zoo.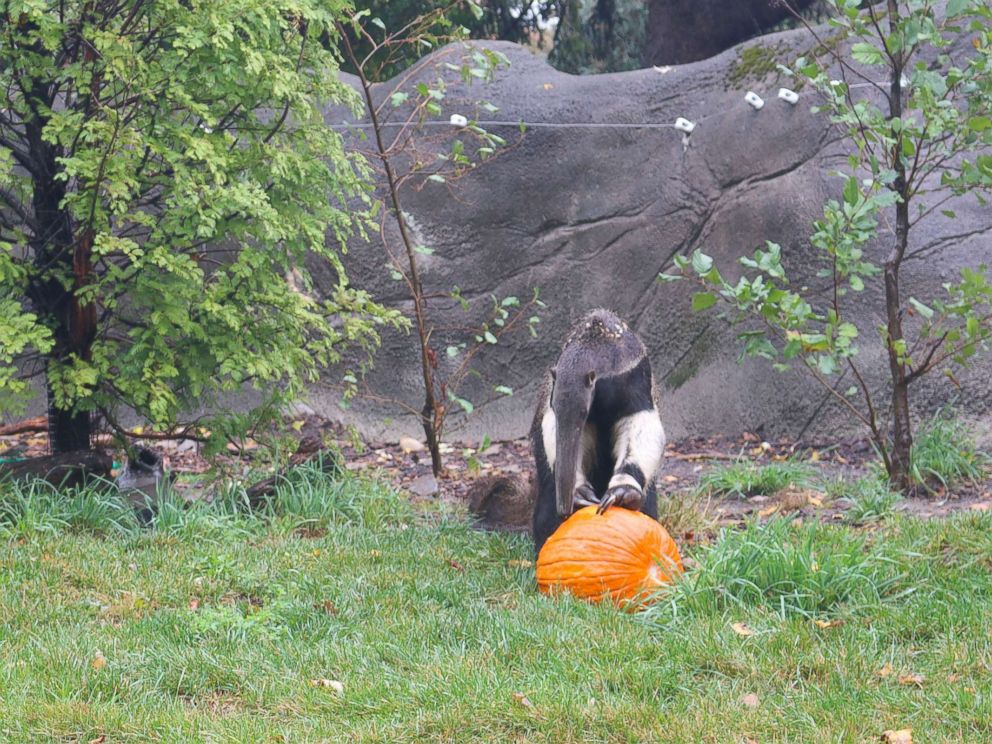 The event is also environmentally-friendly as the pumpkins are recycled from the "Zoo Boo" event held every weekend in October, a zoo spokeswoman told ABC News.
In Chicago, a rhinoceros, gorilla and mongoose were among the animals that got to enjoy smashing pumpkins this week. The activity was part of what Lincoln Park Zoo officials call "pumpkin enrichment."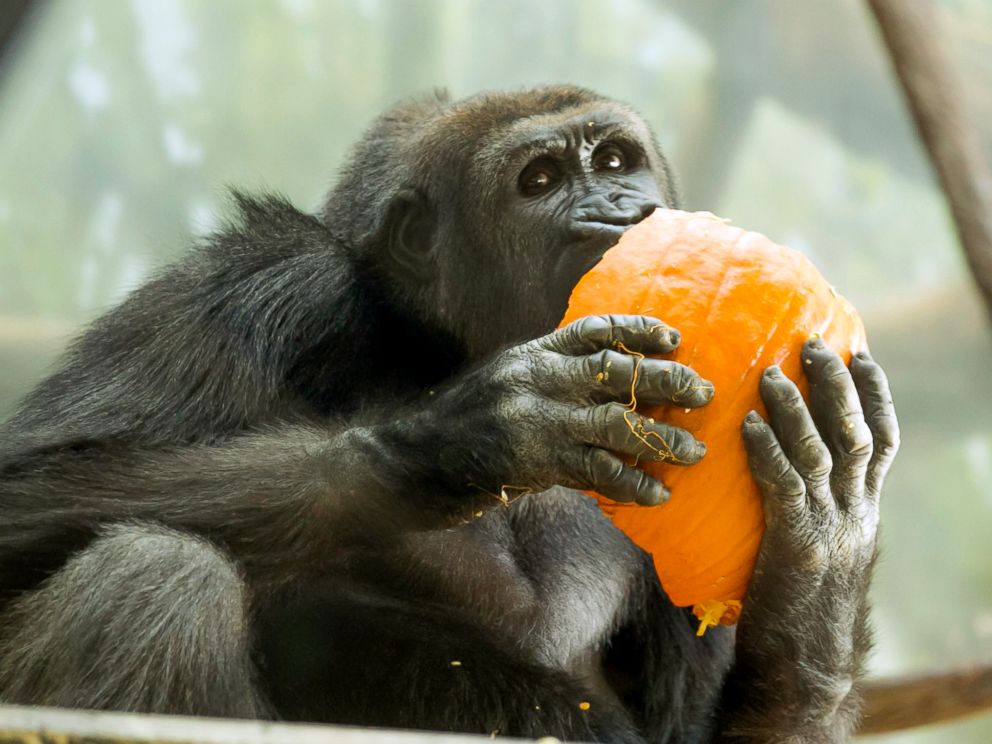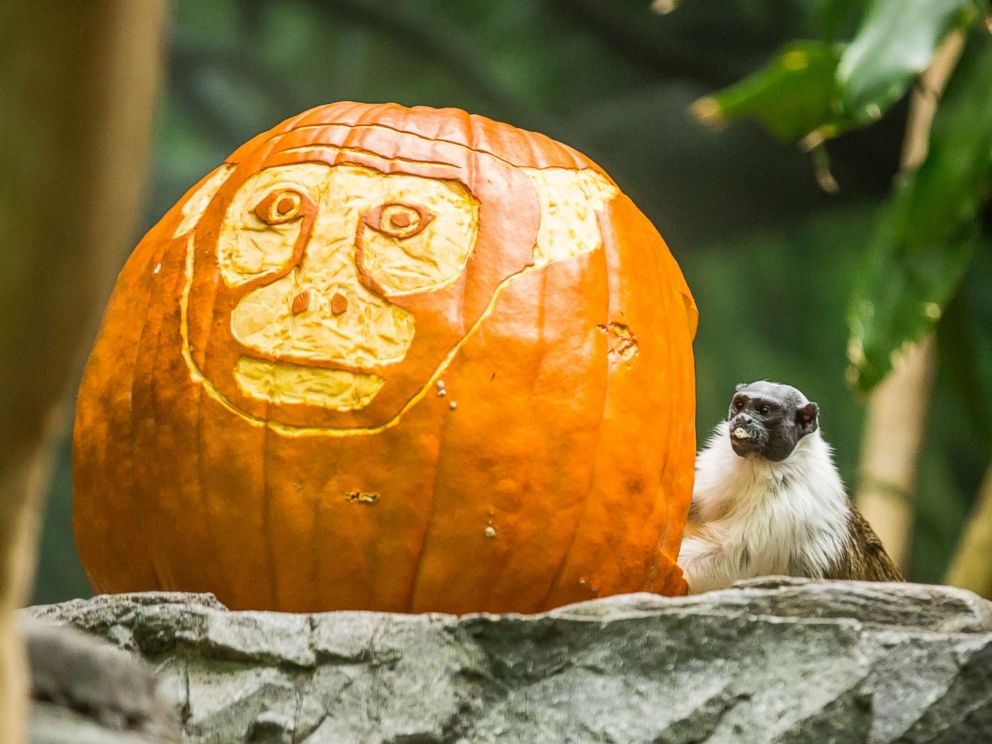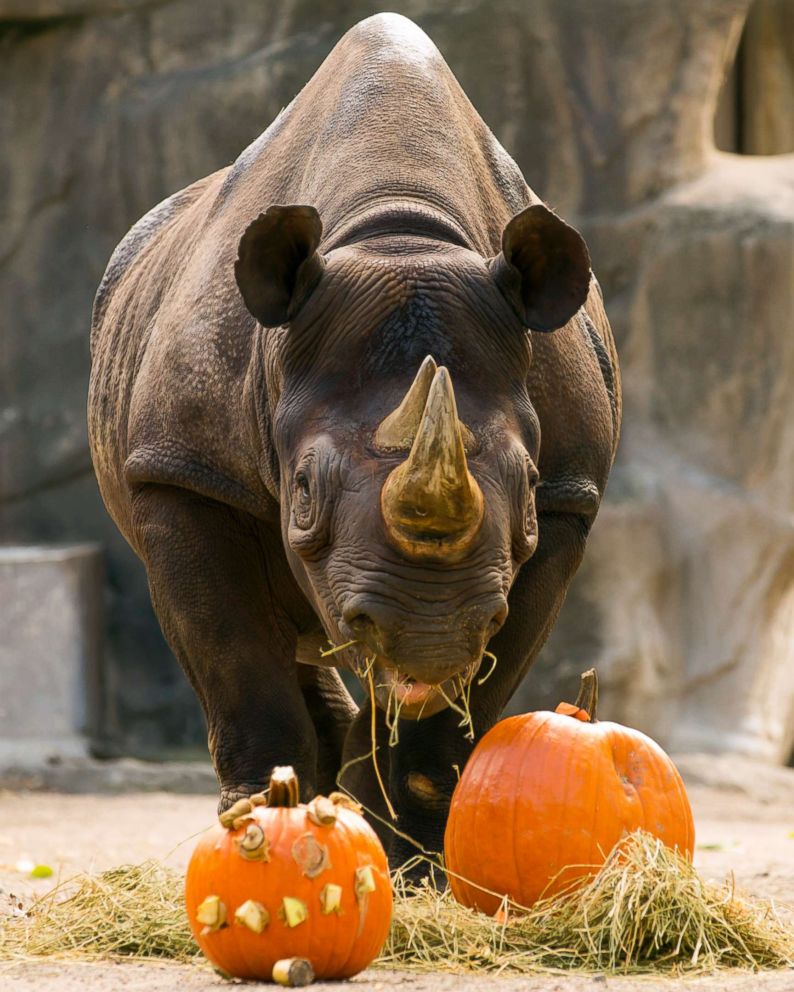 "Enrichment encourages natural behaviors, stimulates the senses, activates the mind, works muscles and engages animals socially," the zoo explained.