— -- President Obama, Jimbelung. Jimbelung, President Obama.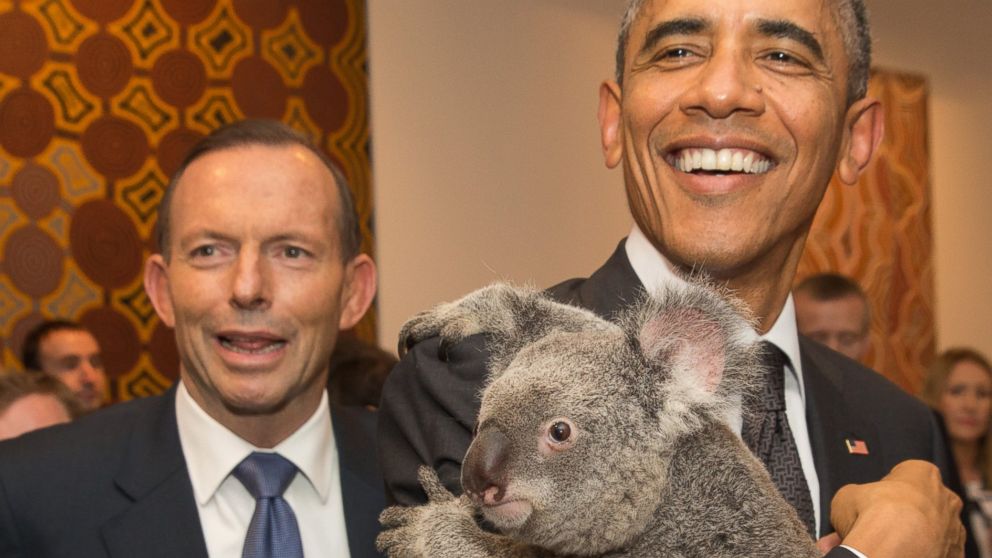 That's the name of the 2-year-old koala bear who cozied up to the president Saturday while at the G-20 summit in Australia.
The wide-eyed koala munched on eucalyptus and posed with Russian President Vladimir Putin and President Obama, but grew too tired for pictures with the media, according to her handler.
She made an exception when the premier of Queensland, Campbell Newman, showed up with outstretched arms.
Jimbelung, which means "friend" in Japanese, is scheduled to move from a wildlife park in Brisbane to Japan as a gift.