A loyal Yorkshire terrier stayed with a missing 3-year-old girl in a dense cornfield in Missouri all night -- and heroically led a search party to them with a "weak bark," authorities said.
Remy Merritt and her dog, Fat Heath, had gone missing Thursday night in Qulin, triggering a desperate search that brought in some 150 volunteers, authorities said.
But it wasn't until Fat Heath responded to barks from one of the search dogs that rescuers ended the 12-hour ordeal and found Remy and her trusty companion.
"One of the dogs barked and a weaker bark was returned," Clark Parrott, a sergeant with the Missouri State Highway Patrol, told ABC News. "We came to find out it was [Remy] and her Yorkshire terrier Fat Heath ... down beneath the corn stalks.
"That dog stayed with her all night long," he said.
Remy had gone missing about 8:30 that night, authorities said.
That's when everyone in the small farm town chipped in to try to find her.
"Everybody knows everybody here and so when they hear of one of their neighbors in trouble, whether you know them or not -- you just stop what you're doing and show up," Parrot said.
The MSHP dispatched a chopper to circle over the farm acreage near Remy's home and used infrared radar, Parrott said.
After the search into the night initially proved "unsuccessful," the team -- consisting of devoted locals and law enforcement -- resumed at dawn and used a grid search through the cornfield filled with 5-foot high stalks, Parrott said.
After about three hours and a quarter mile from Remy's home, one of the canines barked -- and a sound of hope could be heard in response.
Fat Heath cried for help, and drew the search party to the missing duo.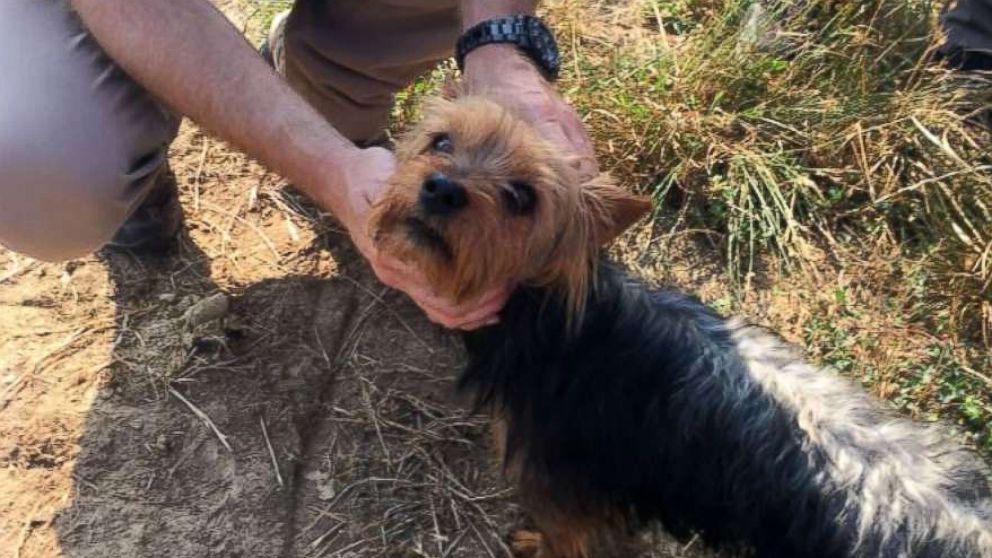 Upon learning of the discovery, Parrott remembered feeling a mixed sense of relief and concern.
"The dogs yapping at each other is a neat little moment," he said.
Fat Heath and Remy, who had only been bitten by mosquitoes and suffered some dehydration, were in good shape, Parrott said.
"A lot of bites and a little thirsty, but she got a clean bill of health and was returned back to her home afterward," he said.