Ever since she first arrived in Hollywood to work as an English-speaking actress, Penelope Cruz has mesmerized American audiences with her beauty, often considered a vision of unforgettable loveliness.
In addition to his work with the 34-year-old actress in his upcoming film "Broken Embraces," Spanish-born director Pedro Almodovar has worked with Cruz in the highly-acclaimed "Volver," in which she played a widow, and in "All About My Mother," in which she played an HIV-positive nun.
"When I see Pedro on the set, I really feel like he would give everything for that movie, it's their baby," says Cruz. "And actors always benefit from that passion and that work ethic."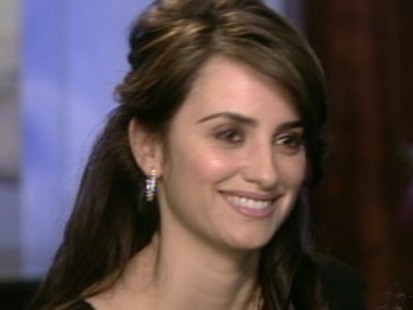 And now, at last, Cruz has found that same connection with an American writer and director, Woody Allen -- even though her first encounter with him was brief.
Watch this story tonight on "Nightline" at 11:35 p.m. ET.
Woody's 90-Second Introduction
"Everybody told me a lot of peculiar stories," she remembers. "And it was like that. My meeting with him was a minute and a half long... He was very kind, very nice, but he only talks when he has something to say, and he brought me there to say that he was writing a script, that he liked my work in 'Volver,' and that maybe I was going to be right for the character."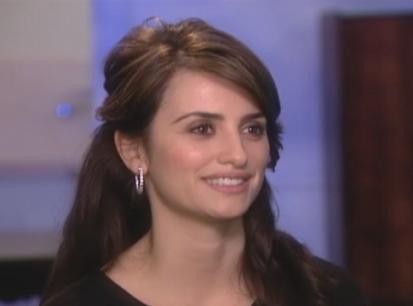 Apparently she was. The result for Cruz was an
Oscar nomination in the supporting actress category
for her role in Allen's Spanish reverie
"Vicky Cristina Barcelona."
As Maria Elena, the fiery, troubled ex of Javier Bardem's seductive artist, Cruz is a gloriously, abundantly disruptive force of nature.
"And I was in that state [of mind] for the whole three-and-a-half weeks," she said. "The whole time, 12 hours a day, in that state. And I loved playing her, but I also felt, 'Thank God this is not an eight-month shoot,' because I would have gone crazy!"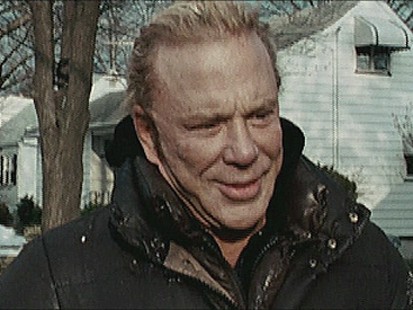 Acting School in Spanish Salon
Allen is renowned for shooting his films quickly without unnecessary fuss. "No rehearsals, five scenes in one day, only one or two takes," Cruz recalls. "And it's all like theater, he doesn't do a lot of coverage. But I love that, because you don't have extra time to get too self-destructive or too in your head, you know."
Cruz's passion for acting goes back to her earliest days, she says, to the time she spent as a child working in her mother's hair salon in Spain.
"That was my first acting school, I think," said Cruz. "Because it's a place where women come and they want something to be transformed in them. And it was very interesting to see the relationship between them and my mother, and how they felt different when they left and how that affected their behavior. I was always pretending that I was doing my homework but really watching all of those women."
Her role as Maria Elena is a microcosm of her film career -- implored to speak English by her addled ex, but fully emotional in her native tongue.
"Woody always told us, 'You know, this scene I want you to do in English, but if you need to go back to the Spanish and improvise in your own language, then do it," she recalls.
'I Was Swearing the Whole Time'
She describes the process of working with Allen as scary.
"It's beautiful to see that your director gives you so much trust," Cruz says, "but it made me nervous sometimes... because I was swearing the whole time!"
An award-show siren, Cruz is sure to turn heads on the Oscar red carpet this month. Whether or not she wins, "Vicky Cristina Barcelona" has already brought her a keepsake of sorts. Inspired by her love of Marcello Mastroianni in a classic Fellini film, Allen decided to give his star an unusual gift.
"He gave me his glasses," she said. "It's true. He had two pairs and I was always joking about how beautiful his glasses are, because they remind me of glasses that Guido Contini, the character played by Mastroianni in '8 ½,' wears."
"So I talked to him about that, and on the last day of shooting he gave them to me," she says, impersonating Allen: "He said, 'Oh, I don't know, well you like them,' So... he gave them to me!"
With or without the glasses, Cruz thinks this movie has helped Hollywood see her in a whole new light.