The disappearance last summer of 10-year-old Lindsey Baum continues to haunt her family and her small hometown of McCleary, Wash., pop. 1,500. Now the FBI has stepped in, deploying an array of cutting edge law enforcement techniques in an effort to crack the mystery.
The girl, who would now be 11 years old, disappeared on the evening of June 26, 2009. Melissa Baum, Lindsey's mother, is convinced she was kidnapped.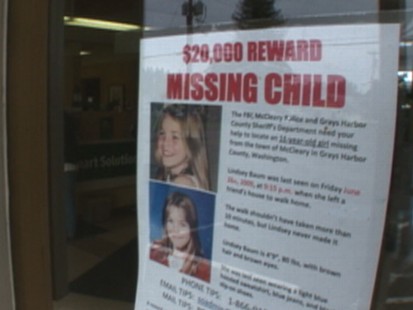 "To the person or persons who stole my daughter," reads an open letter Baum wrote to the
kidnapper she imagines
. "Please let my daughter go. She needs her family. I don't care who you are, I just want my Lindsay back safely."
Watch the full story tonight on "Nightline" at 11:35 p.m. ET
Last month, ABC News accompanied local police and members of the FBI's Child Abduction Rapid Deployment (CARD) team as they worked on the case.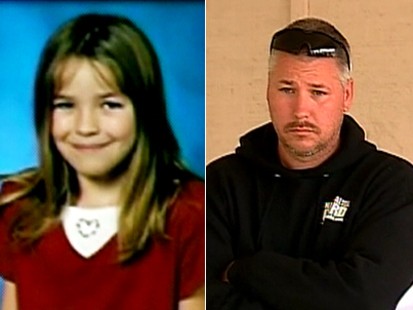 The task force questioned two-thirds of the town's residents. They also set up a massive command post with state-of-the-art equipment capable of
tracking down leads
around the country. An FBI computer database tracked leads as they came in and identified sex offenders who may have been in the area at the time of Lindsey's disappearance.
"Thousands of children go missing every year," said Kevin Perkins, assistant director of the FBI's criminal investigation division. "Many of them are runaways in family issues. But there's between 100 and 200 cases a year where it is a stranger abduction. These are very, very serious crimes that the FBI places a high priority on. There's no greater crisis in a community, and I can't imagine a greater crisis for either a parent or a community, then to have a child go missing."
The questions for the local police and FBI's CARD team: Was it an abduction? Or was it an accident? Where could Lindsay be now?
The model allowed the FBI to identify twelve new persons of interest in the case, inside and outside of McCleary, with at least two people of high interest.
'Every Place Possible'
The FBI brought in profilers to analyze the behavior of persons of interest and to help develop a sense of who the possible perpetrator might be. Profilers also studied Lindsey's behavior and personality for clues.
"FBI agents who work these child abduction cases on a full-time basis can come in and they can quickly discern from the behavior patterns of those associated with the case certain aspects of things," said Perkins. "They can look at the subjects that might have already been identified. They can look at registered sex offenders in the area to determine where were these people, what were they doing? There are certain techniques that you use in grid searches that make sure that you look every place possible that this child could be."
Drawing on interviews, cell phone data, ATM videos and surveillance cameras from the day of Lindsey's disappearance, the FBI built a model and timeline of the day Lindsey vanished.
"Somebody saw something and somebody suspects something," said Melissa Baum. "Somebody knows something and they're not coming forward. I think that's my greatest frustration through this all is, I know there's somebody out there and for whatever reason, they're not sharing whatever information that they have. Whether they honestly don't believe that it's important or that it will make a difference."
The sheriff and FBI agree with Baum's sentiment. While an arrest may not be imminent, police say the case is active and they are hopeful.
Baum said she remains hopeful that these efforts will lead her daughter back to her. She said she is constantly searching, praying and wondering.
"I honestly believe that my daughter's alive.... What kills me is she's out there itching to be home and she's not. And every day that goes by is one more day that she's missing. And I feel like our world is standing still and I'm afraid to move with the rest of the world because I don't want her to miss out on anything."