For years, the Kardashian family has been the subject, and some say target, of countless tabloid headlines, rumors and myths. While the verdict is still out on much of the hearsay, "Nightline" co-anchor Cynthia McFadden sat down with the Kardashian family and found out which rumors are fact and which are fiction.
Click on the videos to find out.
Kim Kardashian has constantly confronted rumors of plastic surgery. But there's one part of her body that the tabloids relentlessly focus on:
Does Kim Kardashian Have Butt Implants?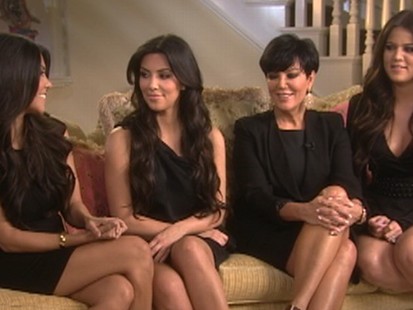 In the "Nightline" interview, the Kardashian ladies discuss some of the family's most recent headlines: Khloe's marriage to Los Angeles Lakers forward Lamar Odom; the birth of Kourtney's son, Mason; and the breakup between Kim and longtime boyfriend Reggie Bush. With all of the success that each of the women have achieved over the years, we wanted to know:
Is Kim Kardashian Jealous of Her Sisters?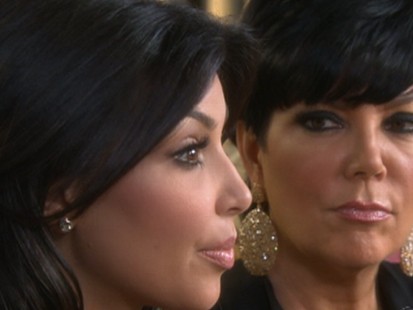 The flowers, the venue, the music. Khloe Kardashian's wedding to Lamar Odom had it all and then some. Putting together a wedding can be a long and expensive process for any bride-to-be, so it's no surprise that there were reports that the E! Network, on which "Keeping up With the Kardashians" airs, paid for the extravagant event.
Did 'E!' Pay for Khloe's Wedding?
For years, tabloids have accused Kris Jenner of having a variety of cosmetic procedures, focusing on the sharp features on her face. Her husband, Bruce Jenner, admits to having work done on his face and even let cameras follow him through a plastic surgery procedure during Season 3 of "Keeping Up With the Kardashians."
Has Kris Jenner Had Any Plastic Surgery?
Kim Kardashian was recently photographed with pop sensation Justin Bieber at the White House Correspondents' Dinner. Soon after, when Bieber posted the photo calling her his "girlfriend," rumors spread that the two were a couple. So, what's the truth?:
Are Kim Kardashian and Justin Bieber a Couple?
The tabloids accuse oldest sister Kourtney Kardashian of having a variety of cosmetic procedures, including breast augmentation, showing before and after photographs of the alleged surgery.
Has Kourtney Kardashian Had Plastic Surgery?
On "Keeping up with the Kardashians," it frequently appears that the girls ignore the advice of stepfather Bruce Jenner and often hide the truth from him. But is he really that clueless about what's going on right under his nose?
How Much Does Bruce Jenner Really Know?
Kim and on-again, off-again boyfriend Reggie Bush called it quits again back in March, but it is not the first time the two have split. Kim Kardashian speaks about her breakup with Reggie Bush and whether the relationship has ended for good.
Are Kim and Reggie Really Over?