Everything You Need to Know About Gen. James Mattis
The retired general is a contender to be defense secretary.
December 1, 2016, 9:35 PM
— -- President-elect Donald Trump announced Thursday night that he will "appoint" retired Marine Gen. James "Mad Dog" Mattis to be his secretary of defense.
"We are going to appoint 'Mad Dog' Mattis as our Secretary of Defense," Trump said at a rally in Cincinnati, Ohio. "But we're not announcing it till Monday so don't tell anybody. Mad dog. He's great. He is great."
Under the Appointments Clause of the U.S. Constitution, certain federal positions appointed by the president -- including secretary of defense -– require confirmation of the U.S. Senate.
After their hourlong meeting in November, President-elect Donald Trump described retired Marine Gen. James Mattis — thought to be a contender for defense secretary — as "the real deal."
Mattis retired from the Marine Corps in 2013 after a 41-year career in which he led troops in Kuwait during the Persian Gulf War, in Afghanistan during the initial U.S. wave in 2001 and in Iraq during the 2003 invasion. He capped his career as the head of U.S. Central Command, where he was in charge of all American forces serving in the Middle East and oversaw the wars in Iraq and Afghanistan.
He earned his nicknames Mad Dog and the Warrior Monk for his attention to military tactics and strategy. He is known for his candor and blunt talk, which have at times gotten him into hot water.
Here's everything you need to know about Mattis:
Name: James N. Mattis

Age: 66 (born Sept. 8, 1950)

Hometown: Pullman, Washington

Family: Single, no children
Party: Mattis is registered to vote in Washington state, which does not require political affiliations be disclosed. In April he declined an offer from conservatives to run as an independent as an alternative to Trump and Hillary Clinton.
What he does now: Mattis is the Davies family distinguished visiting fellow at the Hoover Institution at Stanford University in California. In addition to writing a book on leadership, he studies national security issues, the use of military and the Middle East.
What he used to do:
2010 to 2013: commander of U.S. Central Command
2007 to 2009: commander of U.S. Joint Forces Command
2006 to 2007: commander of I Marine Expeditionary Force
2005 to 2006: commander of Marine Corps Combat Development Command
2002 to 2004: commander of the 1st Marine Division, led Marine forces into Iraq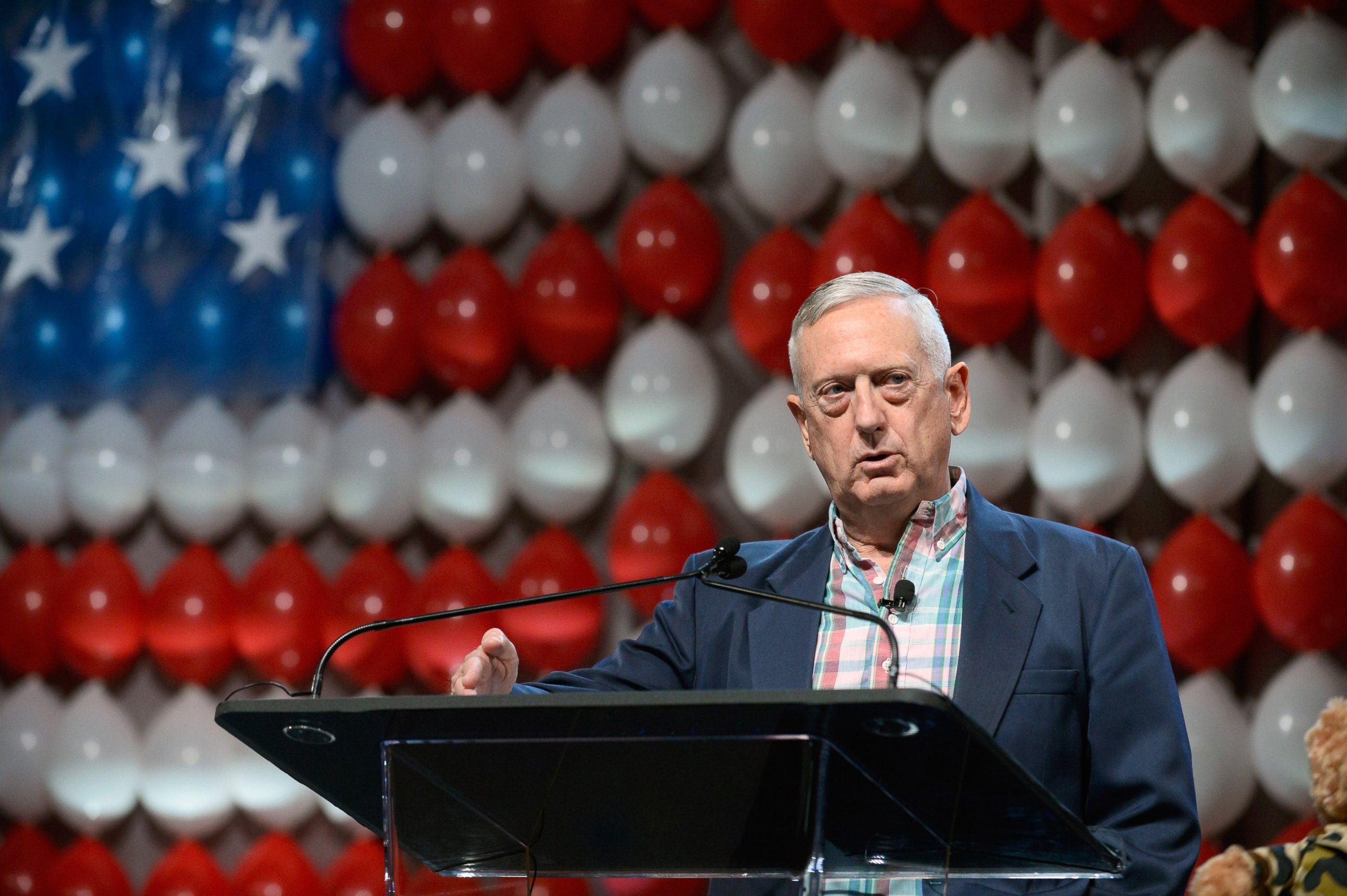 Key career moments:
In 2003, Mattis was the commander of the 1st Marine Division, which pushed into Iraq as part of the initial invasion force. In a letter to his 20,000 Marines, he encouraged them to "demonstrate to the world there is 'No better friend, no worse enemy' than a U.S. Marine," quoting the division's motto. He returned to Iraq in 2004 to lead the fight against insurgents in Anbar province, in particular, two key battles in Fallujah. In all his combat tours, he was known for visiting his Marines on the front lines.
In November 2001, as a brigadier general, Mattis commanded Task Force 58, the first Marine force to enter Afghanistan after the 9/11 attacks.
As a lieutenant colonel during the Persian Gulf War in February 1991, Mattis commanded the 1st Battalion, 7th Marine Regiment, one of the units that pushed into Kuwait to liberate it from Iraqi troops.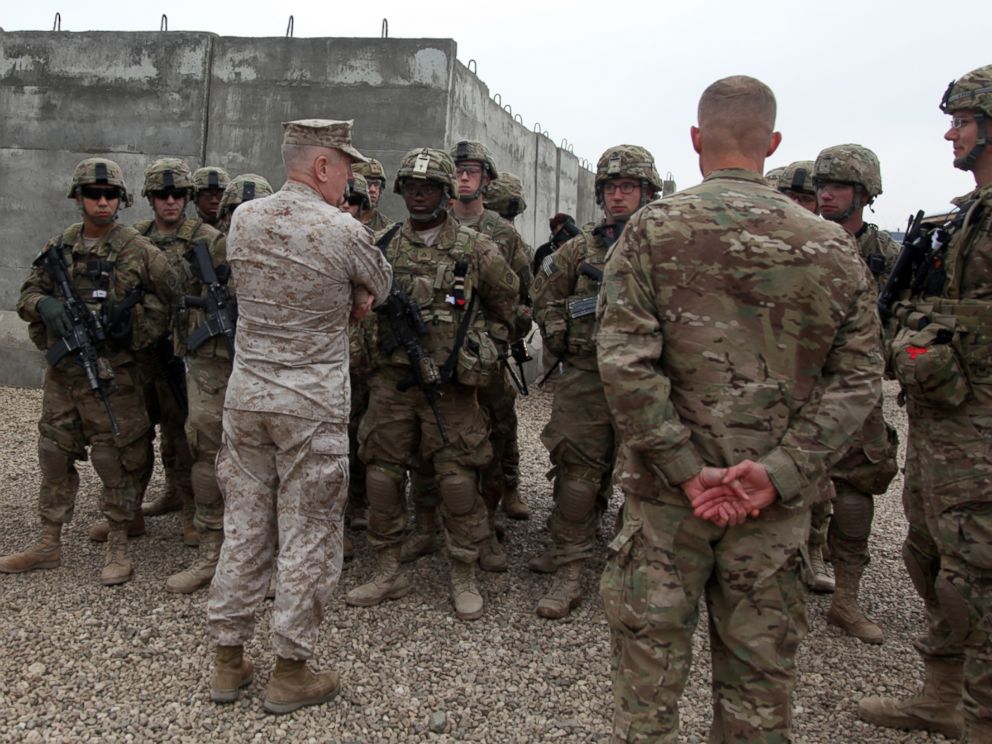 What you might not know about him:
Mattis is known for a singular focus on military history, tactics and strategy, traits that, along with his unmarried status, led to his Warrior Monk nickname. He is said to have a personal library of 7,000 books and during deployments often took with him "Meditations of Marcus Aurelius," quotes from the Roman emperor and stoic philosopher. His Mad Dog nickname appears to be a reference to his combative nature on and off the battlefield.
When he was the head of Marine Corps Combat Development Command, Mattis co-wrote the counterinsurgency manual with his Army counterpart, Gen. David Petraeus. That manual became the guide for how the U.S. military operated in Iraq to successfully combat the Sunni insurgency.
Candid comments
In April, Mattis said in remarks at the Center for Strategic and International Studies, a Washington think tank, "The Iranian regime, in my mind, is the single most enduring threat to stability and peace in the Middle East." He added, "Among all the issues facing us in the Middle East, I think Iran is actually foremost. And yet at the same time, it appears here in Washington that we've forgotten how to keep certain issues foremost."
In the same speech, he criticized Barack Obama's administration for being naive about Teheran's intentions in agreeing to the Iranian nuclear deal. But he was at odds with those who favor scrapping the deal. "We are going to have to recognize that we have an imperfect arms control agreement," he said. "What we achieved was a nuclear pause, not a nuclear halt. We're going to have to plan for the worst."
In February 2005, comments he made about using force against the Taliban in Afghanistan generated some controversy. "You go into Afghanistan, you got guys who slap women around for five years because they didn't wear a veil. You know, guys like that ain't got no manhood left anyway," said Mattis. "So it's a hell of a lot of fun to shoot them. Actually, it's a lot of fun to fight. You know, it's a hell of a hoot. It's fun to shoot some people. I'll be right up front with you — I like brawling." Marine Commandant Gen. Mike Hagee later counseled Mattis about the comments, and Mattis said he should have chosen his words more carefully. Hagee said in a statement, "While I understand that some people may take issue with the comments made by him, I also know he intended to reflect the unfortunate and harsh realities of war. Lt. Gen. Mattis often speaks with a great deal of candor."