Iran News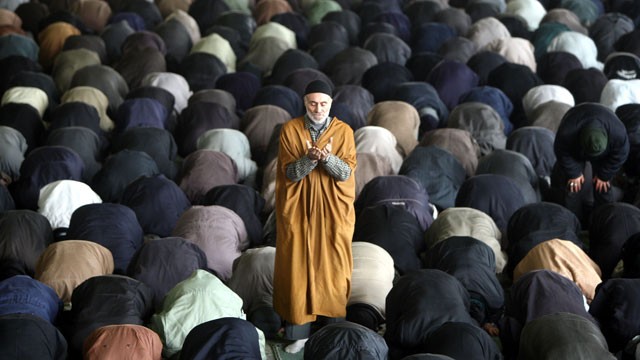 About Iran
Iran is a country located in the Middle East and borders Armenia, Azerbaijan, Afghanistan, Pakistan, Iraq, Turkey and Turkmenistan. It currently has a population of 78 million according the CIA World Factbook. Tehran is the capital and the official language is Persian.

Iran Nuclear Negotiations Near Deadline; Parties Remain Deadlocked

With three days left until this round of talks on Iran's nuclear program concludes, the outcome appeared so uncertain today that Secretary of State John Kerry reversed his travel plans, first announcing that he would be leaving Vienna, where negotiators have huddled, for Paris, and a few hours

Kerry Now Staying in Vienna for More Talks With Iran

Nuclear negotiations with Iran have gotten a bit messy. First, Iran's Foreign Minister was planning to return to Tehran for consultations. Now he's staying. Secretary of State John Kerry was planning to camp out in Paris while he was gone. Now he's staying, too. Kerry to Join Iran Nuclear Talks in

CIA Tweets Its Version of 'Argo' Rescue in Iran

The CIA used the 35th anniversary of the Iran hostage crisis to dispel some of the dramatic license in the Academy Award-winning film "Argo," which told the story of the rescue of Americans who eluded capture but were stuck in Iran. The 2012 movie, directed by Ben Affleck , centered around the

Twitter CEO Burns President of Iran in 140 Characters

Twitter CEO Dick Costolo took on Iran 's President Hassan Rouhani the way he knows how to best: In 140 characters or less. .@HassanRouhani Mr. President, enjoying your Tweets from the UN. We would love the Iranian people to enjoy them as well. When will that...