More than 100 women elected to Congress in historic midterms
According to projections, 110 women are joining Congress.
A record number of women were elected to Congress on Tuesday night as an unprecedented number of female candidates ran for the first time.
At least 98 women will be elected to the House of Representatives -- 84 Democrats, 14 Republicans -- and 12 will join the Senate -- 10 Democrats, two Republicans -- according to the latest projections by ABC News.
The figure marks an all-time high for the number of women in the House, but the results could fluctuate as more precincts report.
It was also a historic night for first-time female candidates, with several political newbies flipping GOP-held congressional seats, according to ABC News' analysis.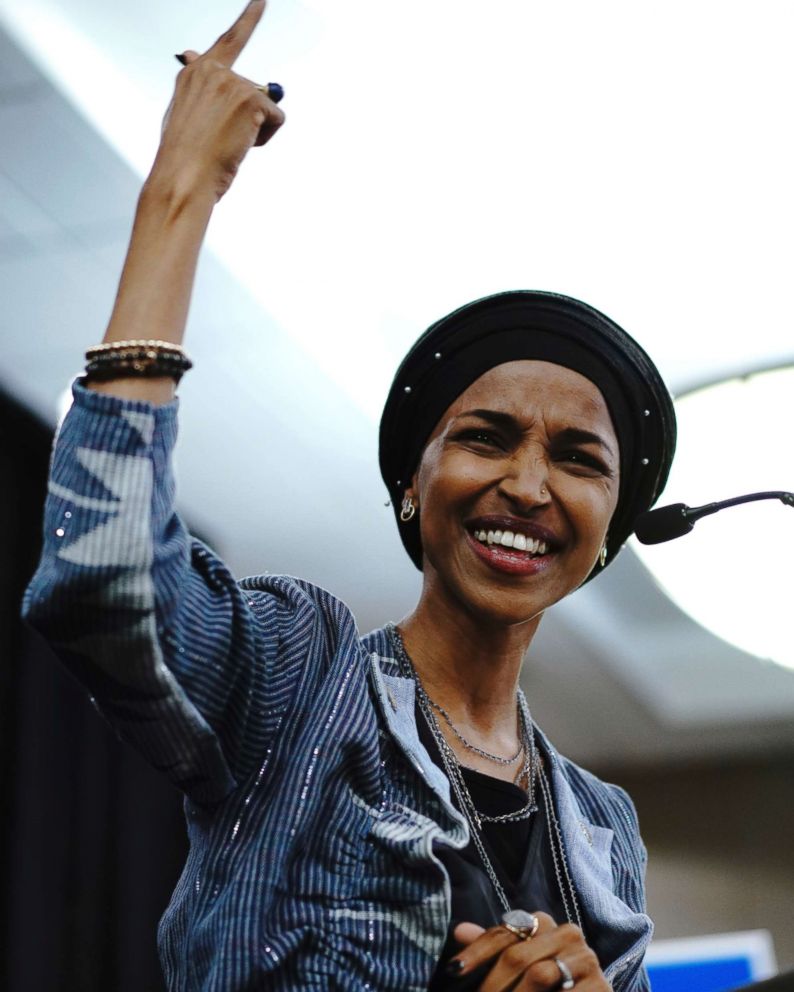 Political novice Sharice Davids, a member of the Ho-Chunk Nation, claimed victory in Kansas and would be the state's first Native American Congresswoman -- and is one of two voted in. Davids is also slated to become the Sunflower State's first openly LGBT congressional representative. Ilhan Omar, a Somali-American, also won a resounding victory in Minnesota. She and Rashida Tlaib, of Michigan, also made history as the first Muslim women elected to Congress.
"We have the opportunity to reset expectations about what people think when they think of Kansas," Davids in her victory speech. "We know there are so many of us who welcome everyone, who see everyone and who know that everyone should have the opportunity to succeed."
Voters in Virginia, New Jersey and Florida were among those contributing to a historic election, choosing at least eight first-time female candidates for Congress. Many of the first-time winners, including Davids, New Jersey's Mikie Sherrill and Florida's Donna Shalala, helped upset the political order in districts where Republicans had held seats.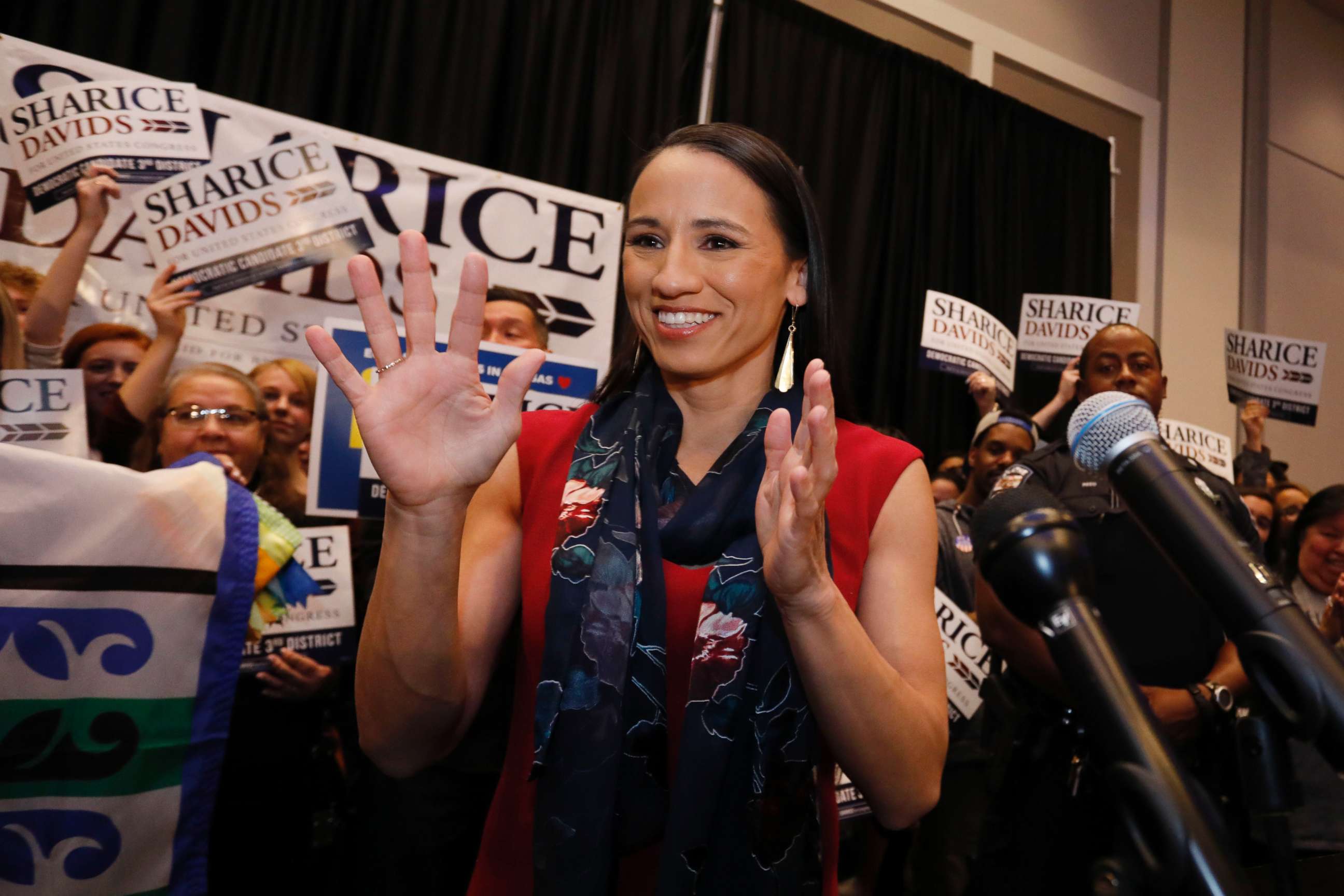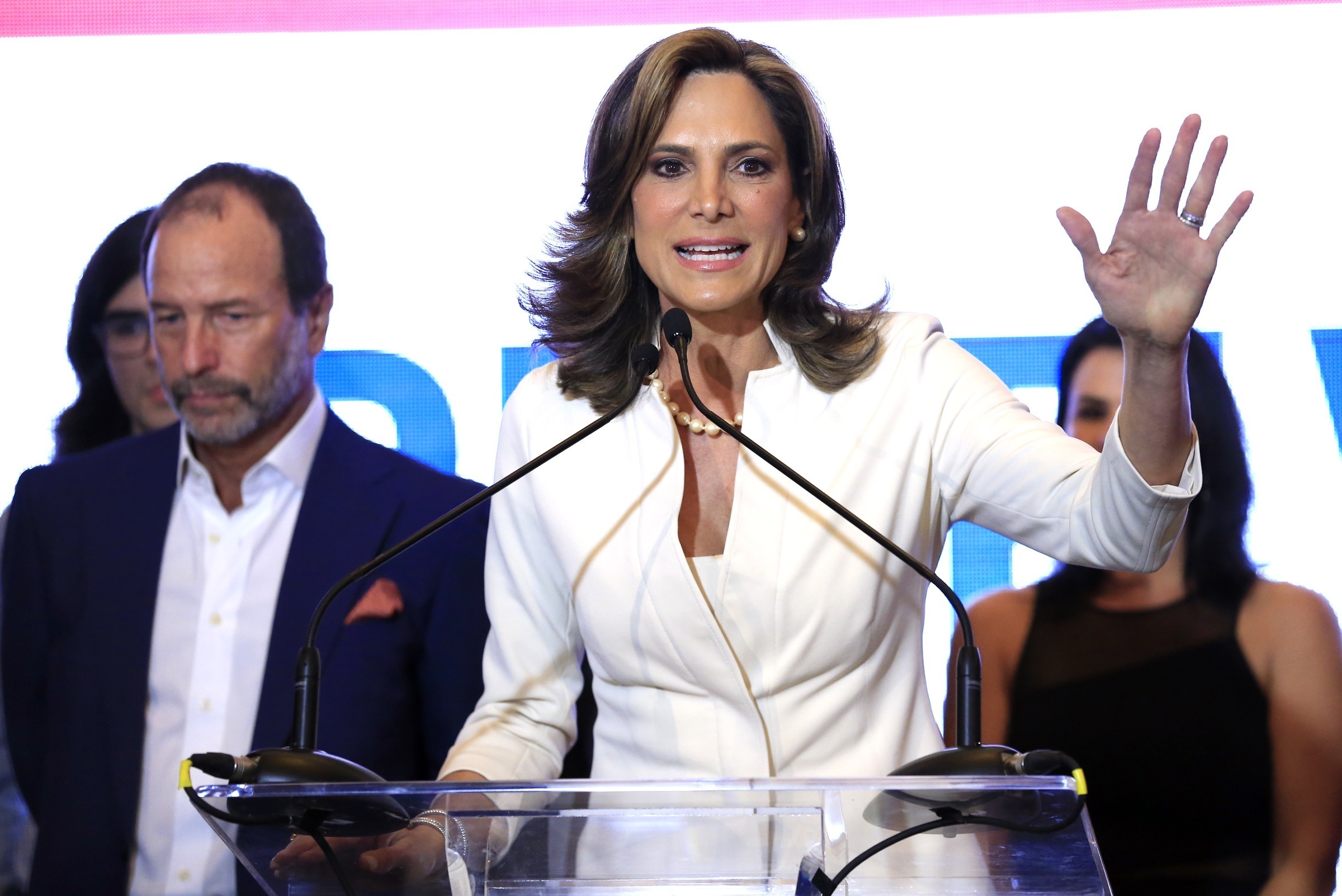 "Together, we mobilized -- to stand up for a platform of common-sense gun reform, support for higher education, environmental protection and affordable healthcare," Shalala, a former Health and Human Services secretary in the Clinton administration, tweeted in the wake of her victory over Maria Elvira Salazar.
"Until every child has a fair shot at a higher education, we're not done," she added. "Until this heartless administration is held accountable for their numerous injustices, we will not stop."
Female candidates also made inroads in a handful of gubernatorial races. Women were projected to win in eight races, one shy of the current record. An additional three are running in races ABC News hasn't projected yet: Georgia, New Hampshire and Maine.
ABC News' MaryAlice Parks and Adam Kelsey contributed to this report.