More than a dozen Democratic governors say they will take legal action if the Trump administration moves ahead with a proposed rule that would restrict federal funding for family planning providers such as Planned Parenthood that refer patients for or perform abortions.
In a letter sent Thursday to Health and Human Services Secretary Alex Azar, the 14 governors emphasize the importance of protecting Title X, which funds affordable birth control and reproductive health care services for low-income individuals.
"We stand with women and men in our states by rejecting this administration's efforts to interfere in the doctor-patient relationship, gut women's access to family planning services, and force medical professionals to knowingly withhold information from their patients," the letter from the Democratic Governors Association states.
"If this reckless policy is finalized as written, we will have no choice but to explore all possible avenues, including legal options, to block it from harming the women in our states," the letter says.
More than 4 million people rely on services funded by the program each year, including for birth control, testing and treatment for sexually-transmitted diseases, cancer screenings and regular checkups, says Planned Parenthood, a primary service provider under the federal initiative.
If the Trump administration's proposal is carried out, Planned Parenthood says it would limit access to abortion and birth control and restrict health care providers from offering a range of health care solutions for patients.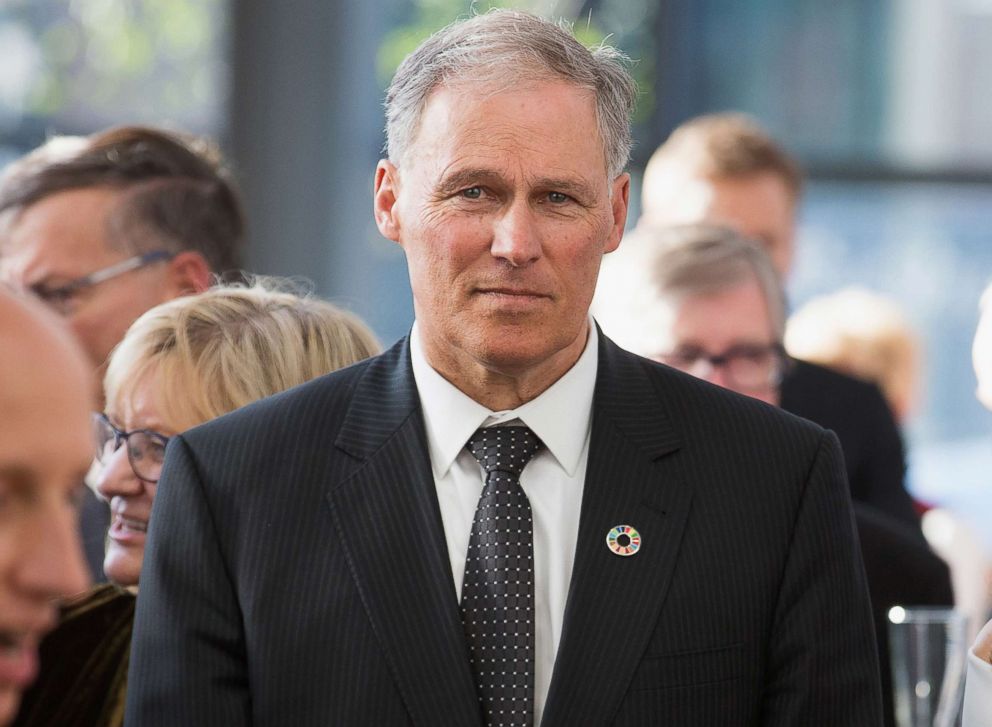 The administration says the proposed rule would impose a "bright line" of separation between "any program or facility where abortion is performed, supported, or referred for as a method of family planning" and other health care programs.
"A Title X project may not perform, promote, refer for, or support, abortion as a method of family planning, nor take any other affirmative action to assist a patient to secure such an abortion," Section 59.14 of the proposal states.
The White House has also rejected critics' characterization of the proposed change as a "gag rule" on abortion counseling as was in place under President Reagan.
"HHS's proposal does not include the so-called 'gag rule' on counseling about abortion that was part of the Reagan administration's Title X rule," White House press secretary Sarah Sanders said in a statement. "The new proposed rule would not cut funds from the Title X program. Instead, it would ensure that taxpayers do not indirectly fund abortions."
A 60-day public comment period is underway before the proposal can take effect. The rule would fulfill one of Trump's campaign promises and could also give Democrats a new campaign issue.
The Democratic governors warn that the proposed rule would endanger women's health.
"We strongly urge you to reconsider this plan, which is nothing more than a domestic 'gag rule' that poses serious risks to women's health," the letter says. "We will continue to consult with our states' Attorneys General, state legislatures, and state health agencies to stop this rule from harming the millions of women we are sworn to protect,"
"For more than 40 years, Title X has been an important partnership between the federal government and states that has been supported by Democrats and Republicans alike," the letter says. "This dangerous proposal would upend decades of bipartisan cooperation, taking away women's health care through trusted medical providers like Planned Parenthood and eroding their access to comprehensive, medically accurate information."
The letter is signed by governors Jay Inslee of Washington, Gina Raimondo of Rhode Island, Andrew Cuomo of New York, Mark Dayton of Minnesota, John Hickenlooper of Colorado, Dan Malloy of Connecticut, Steve Bullock of Montana, David Ige of Hawaii, Tom Wolf of Pennsylvania, Kate Brown of Oregon, John Carney of Delaware, Roy Cooper of North Carolina, Phil Murphy of New Jersey, and Ralph Northam of Virginia.