The candidates are clear for Wisconsin's consequential upcoming state Supreme Court race after Tuesday's primary.
Milwaukee County Circuit Judge Janet Protasiewicz, a liberal judge, and former Wisconsin Supreme Court Justice Daniel Kelly, a conservative, won the top two spots in the four-way primary, which pitted two Democratic-aligned candidates against two Republican-leaning contenders, the Associated Press projects.
Waukesha County Circuit Judge Jennifer Dorow, a conservative, and Dane County Circuit Judge Everett Mitchell, a liberal, did not make it into the top two.
Protasiewicz and Kelly will now face off in the April 4 general election, each seeking a 10-year term.
The race is officially nonpartisan, but multiple of the candidates have given indications of how they would rule on hot-button issues and have received support from outside groups tied to each party.
The stakes are high in the race for the seat on the seven-member state Supreme Court, which is currently split 4-3 in conservatives' favor. The contest is to replace retiring Justice Patience Roggensack, a conservative, meaning that a win by Protasiewicz would hand liberals a narrow edge.
And the court is anticipated to face a number of divisive issues, including over Wisconsin's 1848 law banning nearly all abortions and the state's legislative maps, which Democrats have said give Republicans an unfair advantage in the state legislature.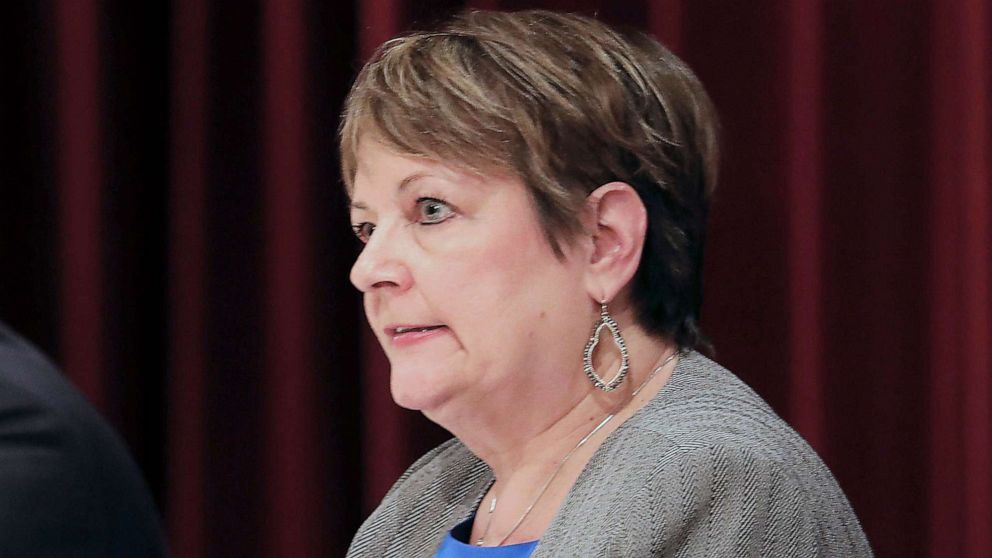 Democrats largely backed Protasiewicz compared with Mitchell, a progressive.
Protasiewicz has repeatedly voiced her support for abortion access, hinting that she would vote against upholding the 1849 law, and has outright said she would throw out the state's current legislative lines, which she has described as "rigged."
On the other side, Kelly cast himself as the more conservative candidate in the race, comparing Dorow to conservative Justice Brian Hagedorn, who was the key vote in 4-3 decisions rejecting former President Donald Trump's effort to nullify 200,000 votes and ruled in favor of several COVID-19 pandemic mitigation proposals from Democratic Gov. Tony Evers.
Kelly has also reportedly been paid by the Republican National Committee to work on "election integrity issues," a catch-all phrase for concerns over voter fraud that often veer into baseless conspiracies.
Dorow fired back, noting Kelly's loss of his seat in 2020 by 10 points.
"I'm the only candidate who can win in April," she tweeted last week.
Dorow's arguments over electability were also given a boost when her name identification skyrocketed after she presided over the murder trial of a man who was ultimately convicted of driving through a Christmas parade in 2021 and killing six people. The case received national attention, and Dorow appeared on the news almost nightly for weeks.