— -- While Hillary Clinton and Donald Trump exchange blows in the public arena, two knights of different genders squared off in a unique matchup at the Saint Louis Renaissance Festival.
As I pedaled around the fair grounds on my iron horse, I noticed various similarities between the medieval and modern political worlds.
The knights' pointed spears were just as sharp as the roast jokes exchanged as the Alfred E. Smith Memorial Foundation Dinner last week.
The crowd that lined the jousting field cheered and jeered as a female knight took the field of battle against a man. Most said they had never seen a woman wield a spear.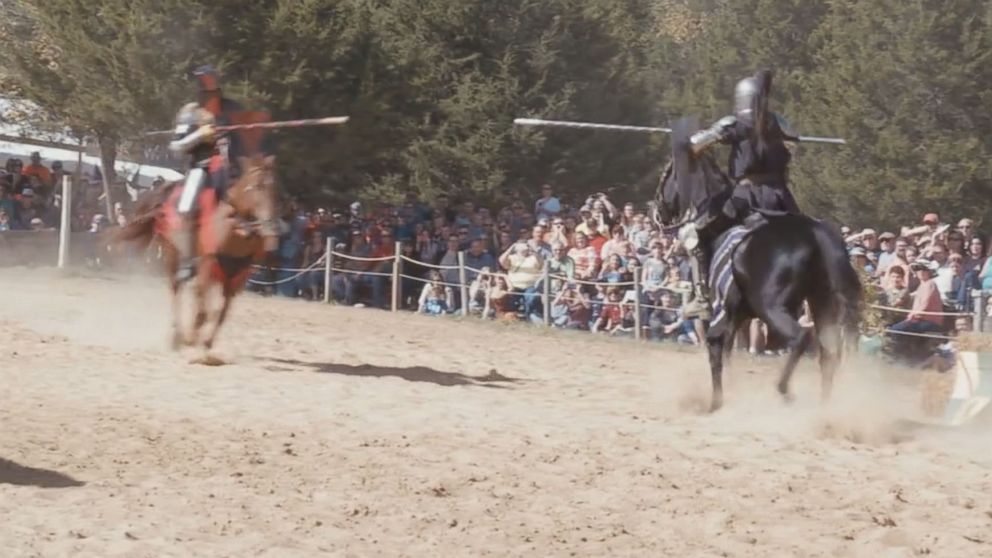 Yet, the female knight inspired at least one girl in the audience. "It shows that women are better than men, no offense," the girl said.