In the 13 states that have held primaries so far in 2018, Democrats have seen a surge in turnout that has them confident they're harnessing discontent generated by President Donald Trump and turning it into political gains.
From Georgia to Idaho, from Texas to Pennsylvania, Democrats have consistently voted in higher numbers compared to previous midterm cycles in the last decade.
In Georgia last week, where former Georgia House Minority Leader Stacey Abrams made history as the first African-American and the first woman to sit atop the ticket in Georgia, Democratic turnout surged by 69 percent compared to 2014 – from just over 328,000 votes to more than 550,000 votes.
Republican turnout stayed essentially flat, increasing only by roughly 4,000 votes.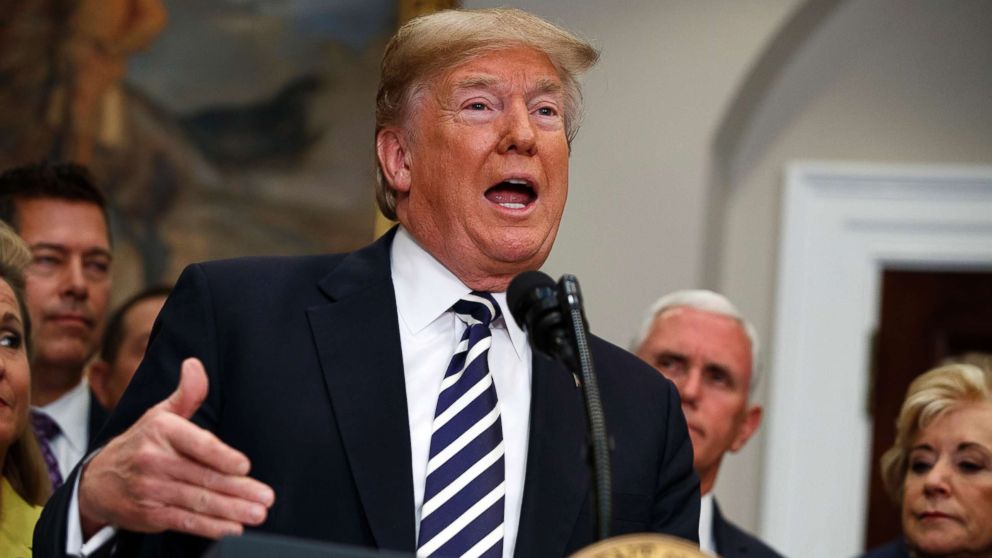 But despite the enthusiasm Democrats are seeing this cycle, particularly in traditionally red House districts and states, a number of Republican primaries have also seen a noteworthy uptick in turnout, a sign that both parties are energized in a year where control of both the U.S. House and Senate is in play.
Red state Democrats bolster hopes of 'expanding the map' Eleven of the 13 states that have held primaries are states Trump won in the 2016 presidential election, many of handily, over Hillary Clinton.
But even in these red states and districts, Democrats are turning out in significantly higher numbers.
In the U.S. Senate primary in Texas, nearly twice as many Democrats – 1,042,914 to be exact – turned out compared to the last midterm cycle in 2014, when 510,009 ballots were cast. The 2018 turnout was the highest for Democrats in Texas in any cycle since 2002.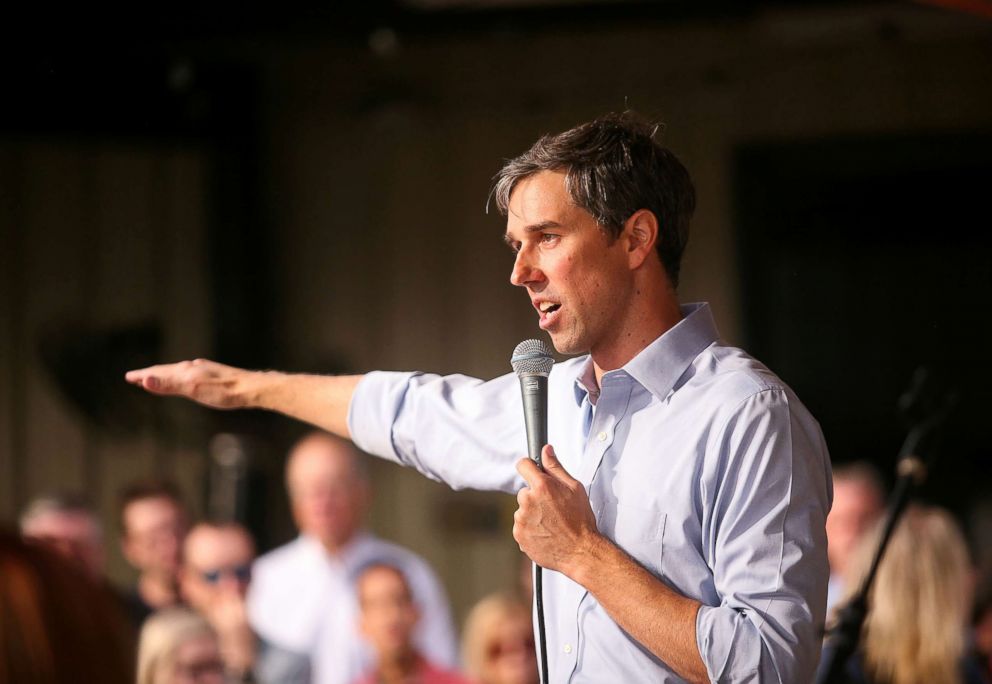 Excitement around the campaign of El Paso Congressman Beto O'Rourke, who won the Democratic nomination to take on GOP Sen. Ted Cruz, again has Democratic eyes transfixed on the prospect of turning Texas blue.
Not to be outdone, Republicans in the state cast over 1.5 million ballots in this years' primary, a historic high for them as well.
"I think there's certainly Democratic enthusiasm but these recent primaries, and special elections also show a surge of Republican enthusiasm as well," Matt Gorman, Communications Director for the National Republican Congressional Committee, told ABC News. "I think our party understands the stakes of what Speaker Pelosi would mean when it comes to undoing tax cuts and adding to Washington dysfunction."
In deep red Idaho, Democratic turnout in the state's gubernatorial primary more than doubled from 2014, and State Rep. Paulette Jordan, who would be the nation's first female Native American governor if elected, scored a convincing victory over businessman A.J. Balukoff. Republican turnout in their gubernatorial primary increased by 25 percent from 2014.
Competitive House races in red states have also seen an uptick in Democratic enthusiasm.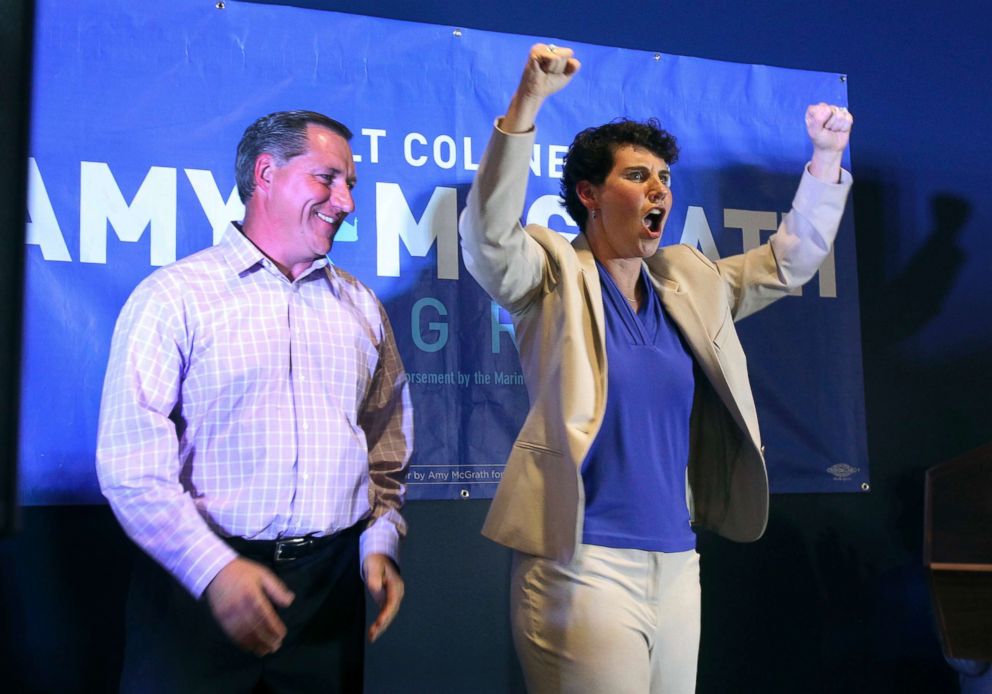 In Kentucky, former U.S. Marine fighter pilot Amy McGrath's victory over Lexington Mayor Jim Gray in the state's 6th Congressional District saw higher Democratic primary turnout than both 2016 and 2014, with total ballots cast just topping 100,000.
In Nebraska, a surprise victory by social worker Kara Eastman over former Rep. Brad Ashford in the state's 2nd Congressional District saw nearly 20,000 more votes cast than in 2014.
The swing state of Pennsylvania, which saw its congressional map uprooted this year by the state's Supreme Court, also saw Democrat turnout surge in two newly drawn districts expected to be competitive in November.
Democratic turnout outpaced Republican by nearly 14,000 votes in the state's 7th Congressional District – based in the Lehigh Valley – which is an open seat race due to the resignation of GOP Rep. Charlie Dent.
In Pennsylvania's 1st Congressional District, Democratic ballots narrowly outnumbered Republican ones. The Bucks County-based seat is home to the Philadelphia area's only Republican congressman – Brian Fitzpatrick – who will face Democratic nominee Scott Wallace, a wealthy entrepreneur who ran as the progressive in the primary against a former Republican and Navy veteran.
Why is turnout surging? Democrats have credited the man in the White House with not only fostering higher levels of political engagement but also inspiring new candidates to run for office.
"One day, hopefully very soon, we will remember this president as the best thing that ever happened to our party," Congresswoman Grace Meng, D-N.Y., Vice Chair of the Democratic National Committee said last week at the party's annual women's leadership forum.
"Because of him, we are united women in unprecedented ways across the country and from different communities. Because of him, over 400 women are running for Congress just this year," Meng went on.
Some of the more progressive groups, especially those aligned with Senator Bernie Sanders, the Vermont Independent, have argued that competitive Democratic primaries have helped bring out more people, as various party candidates work to expand the pool and campaign for votes.
The David Turner, the Deputy Communications Director for the Democratic Governors, acknowledged during an interview with ABC News this week that after the 2016 presidential campaign, he was leery of tough primaries and "exhausted." But, he said, that while working on the Virginia gubernatorial race last fall, he was reminded that, in his opinion, primary races can help make campaigns dial tested, if they don't get too negative. More spending on TV earlier in the cycle, can deliver candidates' message to a general election audience and foster "more communication more general awareness," he said.
ABC News' MaryAlice Parks contributed to this story.